Tapas are made for sharing and trust us when we say that Galway has plenty of amazing options to go around. From authentic Spanish fare to Asian fusion nibbles, we're spoiled for choice here when it comes to laid-back dining and bite-sized delights.
Here's where you can find some tasty tapas in Galway city…
Deli La Tasca
Prepare to be transported to far off Mediterranean shores with this cosy, classy tapas spot nestled in Galway's Westend. Deli La Tasca's owners, David & Ilze, have put their own spin on traditional Spanish recipes, creating a homemade tapas menu that includes everything from fresh calamari and tender meatballs to authentic tortillas and delicious vegetarian options. With artful charcuterie boards and delectable wines, this place could almost convince you that you're dining right in the heart of an old Spanish city. We fell so in love with the food we almost forgot to mention the incredibly sincere, warm welcome which is extended to everybody who visits!
Spanish // 1 Dominick St Upper // More Here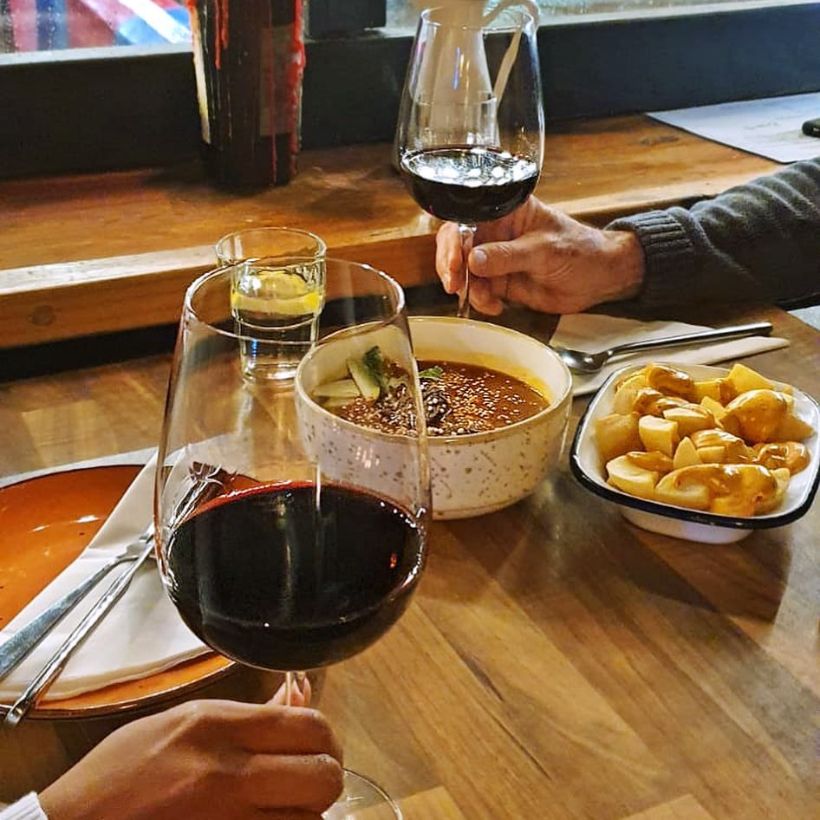 Cava Bodega
When it comes to choice, Cava Bodega - run by Michelin star chef JP McMahon - can't be beaten. Their extensive tapas menu showcases the best of Iberian cuisine, with natural Spanish wines and authentic desserts to boot. Smoked duck, octopus, chorizo, and serrano ham are just some of the big flavours featured on their menu, and all of their tapas are prepared using local and seasonal Irish produce. With a split-level rustic interior, Cava are 13 years in business and one of Galway's best-known eateries. If that's not enough to convince you to give it a go, the fact that JP McMahon has written four editions of a best-selling tapas recipe book should do the trick!
Spanish // 1 Middle St // More Here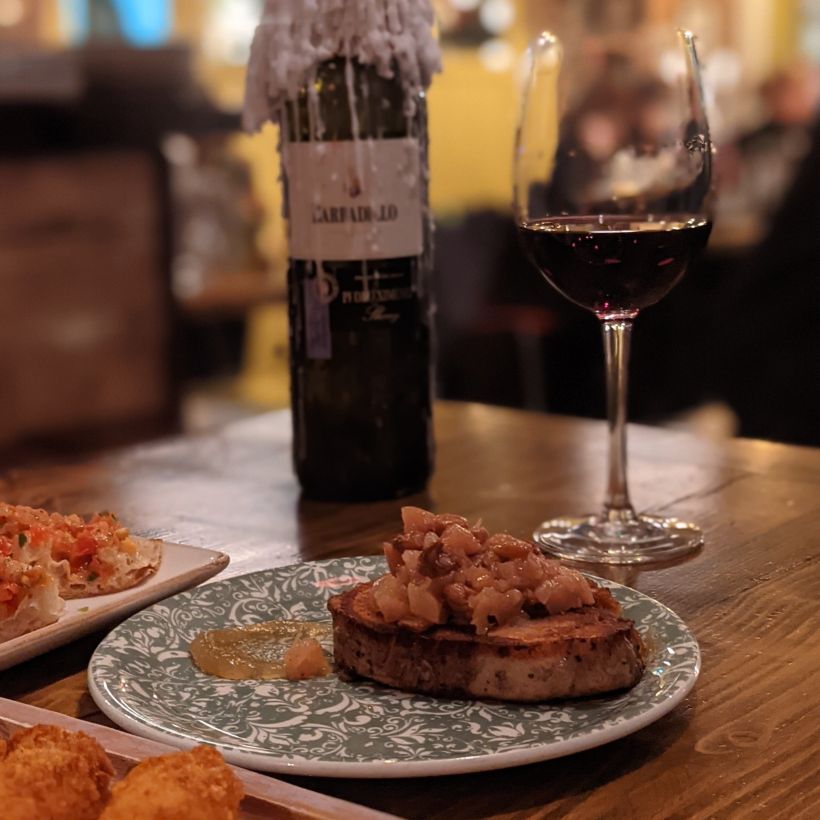 Umbrella
Tasty Asian food comes in all shapes and sizes, but Umbrella really takes it to the next level with their menu of over 50 Asian fusion tapas. Well-loved dishes such as pad thai, Singapore noodles, and miso soup come in smaller portions so you can try a little bit of everything (though it'll probably take more than one visit!). Feast on the flavour-packed 'Spicy Box' while you sit under a canopy of multi-coloured umbrellas. With real Asian street market vibes, takeout service, and vegan and vegetarian options, Umbrella truly has something for everyone.
Asian // 2 Middle St // More Here

Sangria Tapas Restaurante
Head Chef Byron Godoy brings Latin American cooking traditions and ingredients to Galway with his fabulous tapas menu at Sangria. Hailing from Guatemala, Byron's talent and unique flavours make this Middle St restaurant a real standout. Colourful dishes, ultra-chic interiors, and Latin American music give Sangria its signature vibrant-yet-mellow atmosphere. Try their Fried Yuca, Dobladas or one of their many meat and seafood options, then top it off with an authentic dessert like the decadent Tres Leches.

Latin American // 19 Middle St // More Here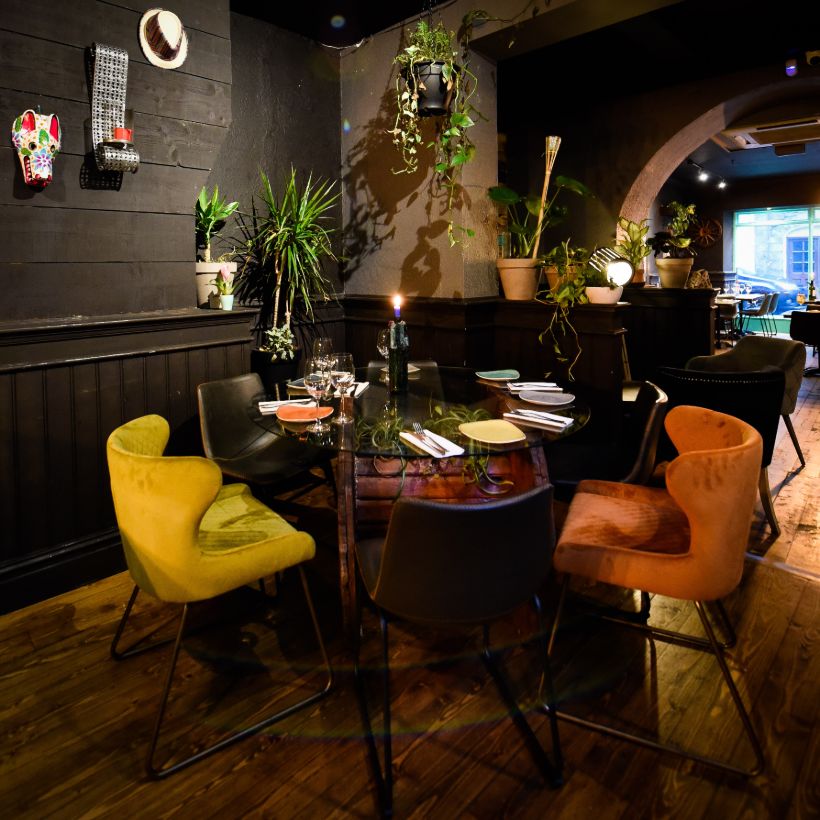 Black Cat
You can't take a trip to Salthill without eating at Black Cat. This award-winning restaurant combines elegant decor with unfussy, refreshing takes on Spanish tapas. In addition to meat & cheese platters and a diverse wine menu, they've got Mediterranean classics such as garbanzo (chickpea) soup, patatas bravas, and sautéed chorizo. Ingredients are locally-sourced and always fresh. Expect great jazz, friendly service, and a cosy atmosphere. A visit here is best topped off with a walk along The Prom!
Mediterranean/Irish // 179 Upper Salthill // More Here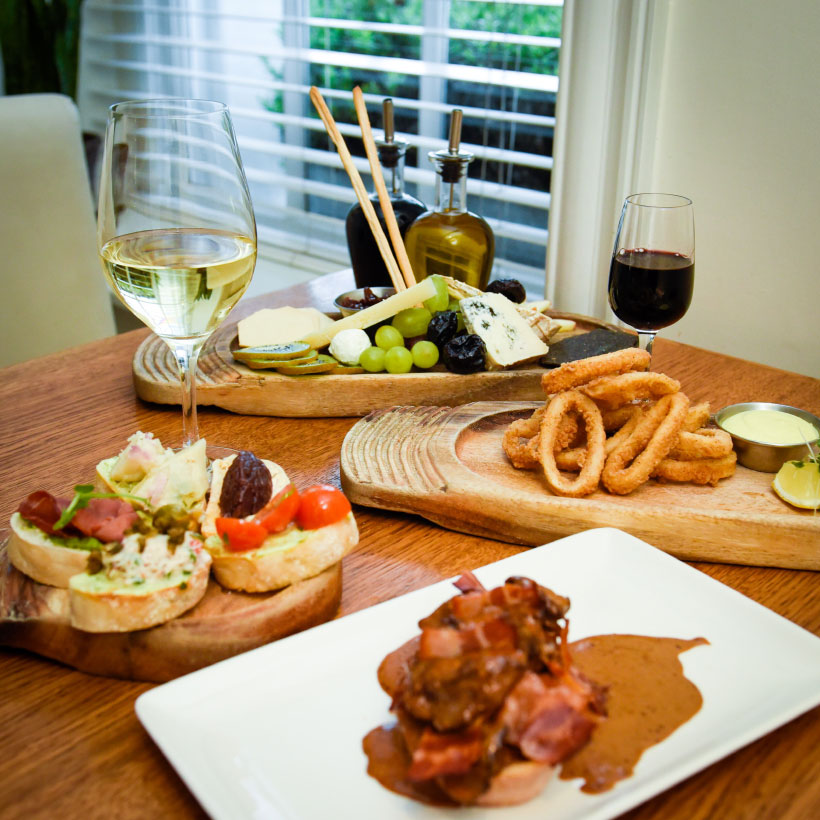 1520
With over 20 years of working in Spain under his belt, 1520's head chef Nicolas Betts has created a Tapas menu that embraces a Latin theme. Incorporating traditional Irish dishes with a Mediterranean influence, this new menu features everything from canarian potatoes, prawn & chorizo skewers, and Spanish meatballs, to courgette fritters. These small plates are ideal for sharing amongst friends, while also showcasing the best West of Ireland produce in a cosy Latin Quarter bar.
Spanish // 14 Quay St // More Here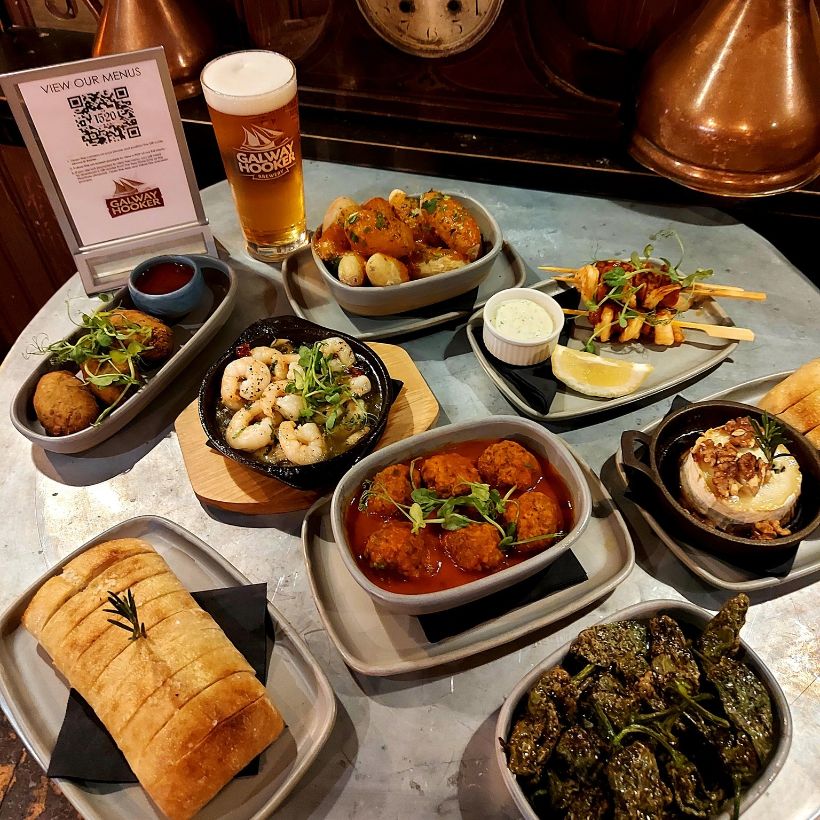 Published on Updated on