A trip to Aunty Nellie's is a charming experience all year round, but there's something about stopping by this traditional sweet shop over the festive season that makes it a truly magical adventure.
Transforming into a gifting destination this Christmas, you'll be able to find a little something for everyone on your gift list at a glance. From hampers and gift sets to movie merchandise and memorabilia, you can collect it all from Aunty Nellie's doorway, or get it delivered right to yours.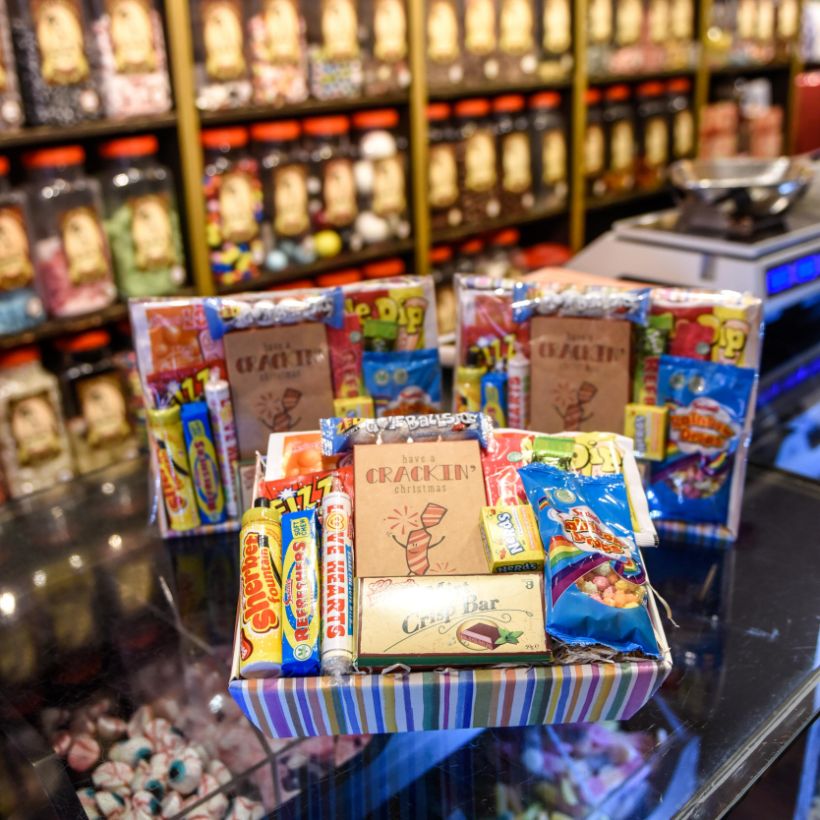 Filling kids with excitement and grown ups with nostalgia, the shelves are stocked with a variety of retro classics and American candy, so you know you'll find your favourite. If you're in need of a little guidance, Iarlaith has been behind the famed jelly counter since they opened back in 2012, and neither his passion or patience have waned a bit. Speaking on the age range of those who visit Aunty Nellie's, Iarlaith says, "we see parents - or 'big kids' - coming into us for their childhood favourites like apple drops or toffee mice, and it's great to see them passing on their love of sweets to their children. We see our regulars come in after school or families stopping by over the weekend to spend some pocket money and it's really special."
Bringing out the childhood innocence that exists in all of us, Aunty Nellie's Sweet Shop don't just sell sweets - they sell memories. Allowing adults to revisit their old-school traditions and create new ones with their own families, the comforting feel of the store itself has set the scene for many memorable moments. Offering a number of items that will make the perfect addition to any Christmas stocking, here are some ideas for the loved ones in your life…
If you've been roped into a Secret Santa, filling up a gift jar with some of their favourite treats will definitely put a smile on their face. With little Chip mugs, Super Mario lights and plenty of Harry Potter themed paraphernalia to choose from, getting the little ones sorted will be a doddle, and there's a great range of whiskey-flavoured fudge that your folks will love. Give your grandparents a little reminder of their youth with some hard-boiled sweets and maybe even pick up something a little sour to give your cousin a hop. With all that and a whole lot more, you'll have your Christmas presents all wrapped up and squared away in no time.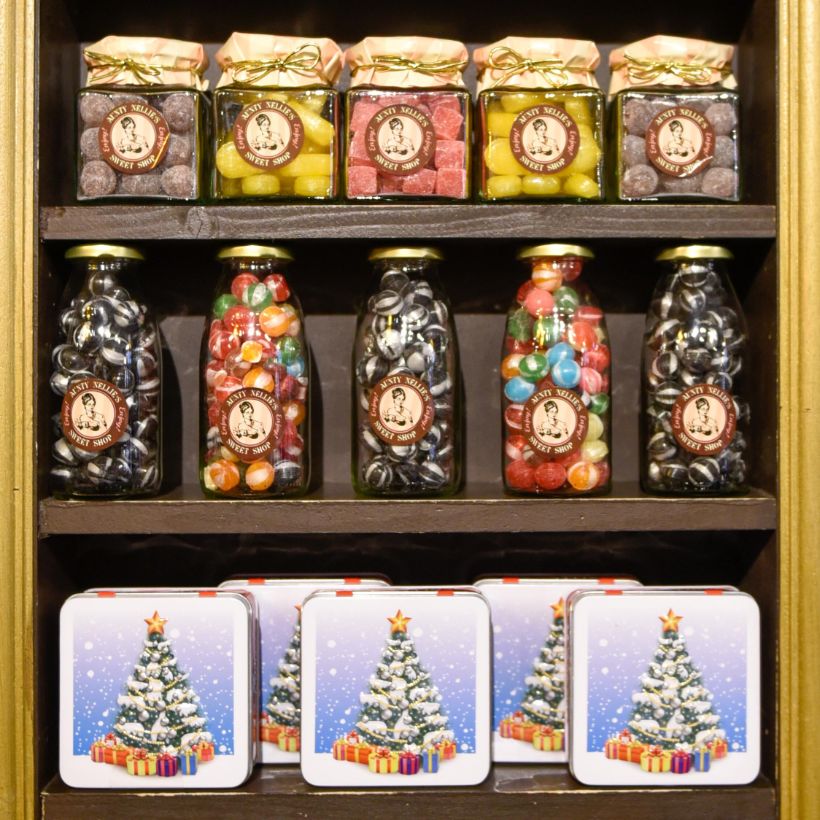 Proving that you don't have to spend an arm and a leg to make someone's day, you can swap a €2 coin for a striped bag full of nostalgia at Aunty Nellie's Sweet Shop. A really special place that will lift your mood on arrival, if you've ever passed over the threshold at number 10 High Street, you'll know exactly what we're talking about. Aunty Nellies are open from 10.30am to 4.30pm, Monday to Friday and 12 to 4.30 on Saturdays. Hampers and gifts can be held for collection, with a delivery option also available through their website.