Just north of the stunning Slieve Aughty mountains, you will find the lovely hidden gem that is Loughrea. Also known as the gateway to the west, Loughrea sits on the shores of its namesake Lough Rea. Despite its literal translation of grey lake the area is full of interesting attractions that are worth exploring for yourself. We've gathered a list of our favourite spots to visit while in town, check them out below...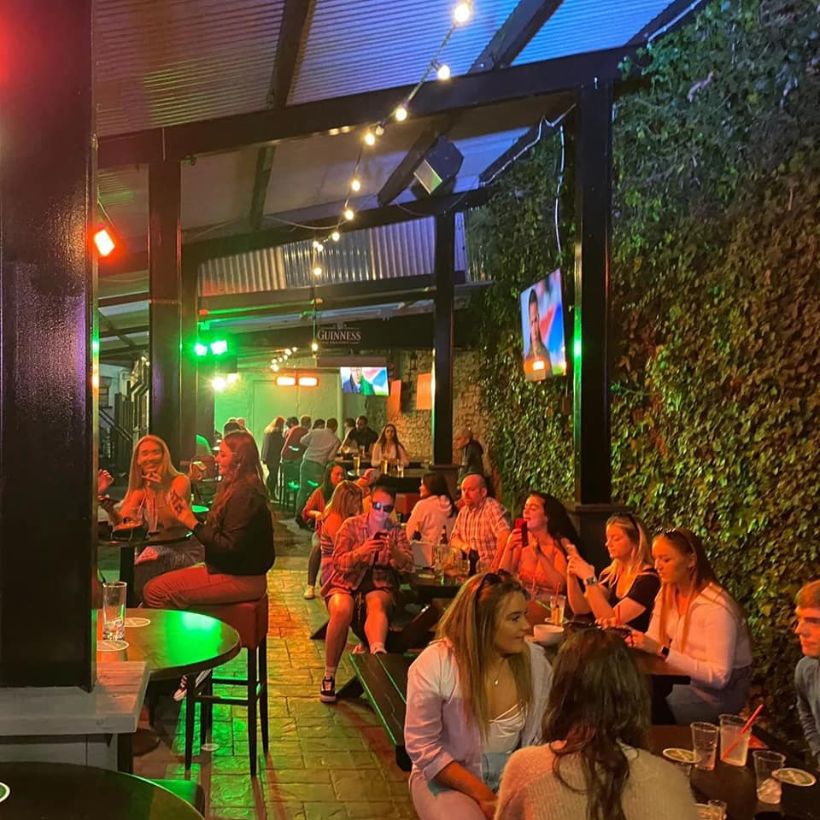 FOOD & DRINK
CHARLIE'S BAR
With live music, premium beverages and all the must see matches playing on the big screen, the vibrant Charlie's Bar is buzzing with excitement 7 days a week. Home to Galway's largest beer garden, up to 300 people can enjoy a night out in their spacious outdoor area so it's no wonder that Charlie's Bar is the venue of choice for parties and get togethers amongst groups of friends. Call in to Charlie's Bar while you're in town and discover for yourself why this is such an ideal spot for watching the game, enjoying a few drinks or having the craic with your pals - Charlie's Bar just really is the place to be in town.
SLOW ROAST
If you're busy and on the go, be sure to stop into Slow Roast - this grab and go sandwich shop is worth the visit while passing through Loughrea! Run by two sandwich lovers, at Slow Roast you are guaranteed sambos that are packed with fillings and grilled to a crispy crunch. The menu features an array of yummy sambos options and we have to recommend their The Sunday Roast sambo, with slow roasted beef, sage & onion stuffing and their house cheese blend - it really is to die for! You'll be a slow roast regular in no time. Their brilliance speaks for itself as their popularity has led to the opening of their second location only year into opening their Loughrea shop.
THE VILLAGE INN
Located just a short drive from the town centre is the latest addition to the Leonard Catering group, The Village Inn Bar & Restaurant and trust us when we tell you that this is one stop you need to make on your travels out to Loughrea. A cosy covered beer garden, exceptional bar staff and weekend trad sessions, what more could you ask for? Not to mention their incredible selection of drinks from gins and whiskey to creamy pints of Guinness. Simply pull up and chair and make yourself at home. Once you spend an afternoon at this Kilchreest spot you'll never want to leave.
ROOTS CAFÉ & BISTRO
Roots' gorgeous café in Loughrea Shopping Centre is the perfect pitstop for a few delicious pick me ups while you're in town for a bit of shopping. Enjoy a yummy brekkie surrounded by the beautiful decor and unwind in the bright space before you have to take on your busy day. One visit to this eatery and you'll see why Roots Café and Bistro has gained such a popular reputation across all of their Galway locations.
LIGNUM
From its luxurious setting and unique atmosphere to the amazing food, Lignum is a must for anyone looking for a unforgettable dining experience. Recently included in the Irish Times 100 Great Restaurants for Winter, at Lignum you can expect perfection from start to finish. With a menu that regularly changes with the seasons, the chef is able to showcase their brilliance in creating pure food magic.
TIGH DARBY
The team behind Tigh Darby have transformed their pub into one of the busiest coffee shops in Loughrea. During their transformation they put in a hatch and turned themselves into coffee experts. Serving up delicious calendar coffee to go, this is your one shop stop for all your caffeine needs. Call into them while you are in town and discover why they keep getting such incredible reviews.
AMORE RISTORANTE
To enjoy an incredible evening out with delicious foods, head over to Amore Ristorante on Main Street. Owner Tarek has previously worked in 5-star hotels such as The Westbury and The Merrion Hotel, his experience there has influenced the high-quality hospitality you will receive as soon you step through the door. This stunning little restaurant serves up authentic Italian foods and the team are always thrilled to introduce their guests to new menu items. This beautiful spot is well worth the visit while in town, their gorgeous outdoor dining area has the perfect calming atmosphere for a romantic date night.
HOPE'S BAKERY & COFFEE SHOP
For over 70 years, Hope's Bakery and Coffee Shop has been providing scrumptious buns and cakes to the people of Loughrea, baked fresh each morning. They also serve delicious hot food that can be enjoyed in-store or taken away. Explore the sights of Loughrea with a refreshing hot chocolate and a warm buttery croissant from Hope's Bakery. Their helpful team can offer you some amazing sight-seeing recommendations, so don't be afraid to ask!
WEAVERS REST
There's something for everyone at Weavers Rest, no matter whether you're calling in for breakfast, lunch or dinner, you'll be spoilt for choice. Its convenient location with parking available close by, makes it the perfect meeting place for catching up with family and friends over delicious foods.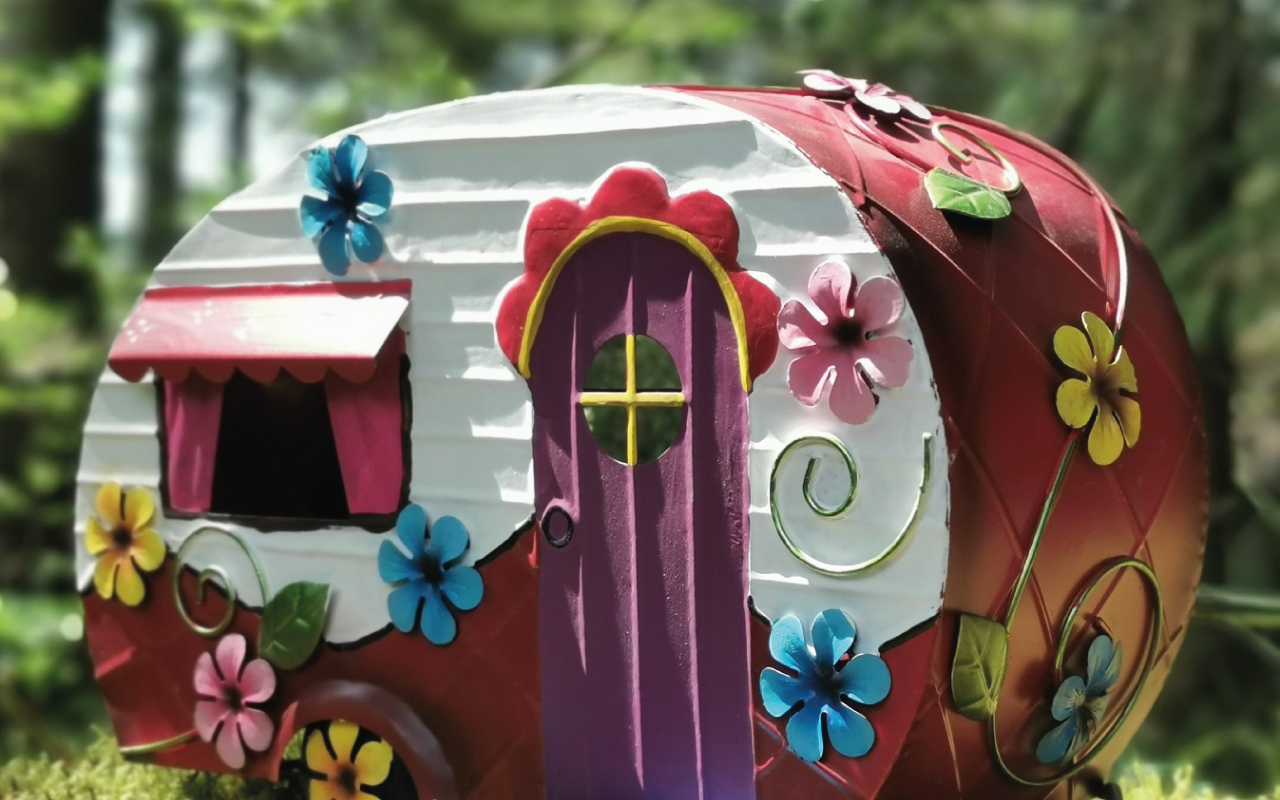 SHOP
SWAG PIERCING
Nothing beats the excitement of getting a new piercing and where better to get one than by the professionals at Swag Piercing studio. Leave all your piercing needs in the hands of the experts and get that bit of body bling that you've always wanted. From jewellery to aftercare products, they have everything you need for a satisfying piercing process. The team are passionate about what they do so you can reach out to them at any time if need any assistance.
ALPHA TATTOO STUDIO
While you're on holidays, you deserve to treat yourself to something that will help you remember the good times you've had in Loughrea. And what better way to mark your trip than a high quality tattoo from Alpha Tattoo Studio. Located on Loughrea's Main Street, browse their range of flash art designs and get yourself one you love.
AWAY WITH THE FAIRIES 
Enter into a magical world at Away with the Fairies's fairy workshop and explore the colourful collection of fairy houses, fairy garden supplies and fairy doors. Add a splash of colour and magic to your garden with a few fairy accessories. Bring your kids to visit the breath-taking fairy garden and find a fairy special item to take home with you.
LANA AND BELLE
A true shopping gem in the heart of Loughrea, Lana and Belle houses an array of gift ideas, so this is just the spot for you if you're looking for that perfect present. Browsing the store you'll find something suitable for every occasion, with jewellery, handbags, candles, purses and loads more to choose from.

STAY
THE LOUGH REA HOTEL & SPA 
Make the 4 star Lough Rea Hotel and Spa your base for exploring everything Galway has to offer. This luxurious hotel destination is famous for their phenomenal hospitality and comfortable bedrooms, so we can guarantee that your stay at Lough Rea Hotel is sure to be a memorable one. When you're not out exploring the town, you can enjoy a gorgeous Afternoon Tea in their stunning Lir Lounge or unwind with a few cocktails while you take in the sensational panoramic vistas of Lough Rea and the mountains beyond from their Roof Top Garden & Sky Lounge. During your time in Loughrea be sure to book yourself in for a treatment in their tranquil Shore Island Spa and experience an evening of complete relaxation and indulgence. On your doorstep you'll find five superb golf courses, inland and coastal fishing, historic sights, two medieval towns and the famous Yeats Trail,  there really is so much to do so get yourself booked in and enjoy a getaway of a lifetime.
SLIEVE AUGHTY CENTRE
The eco-friendly accommodation at Slieve Aughty Centre is the ultimate getaway from the rush and noise of city life. Their large bedrooms in The Three Towers Eco House are uniquely and individually designed to help you feel at home and comfortable. If you would prefer something your stay to be completely unique then stay at their brand new wanderly wagon, set in a quiet corner of the organic garden. Staying at Slieve Aughty will also grant you access to their enchanted forest, playground, craft rooms and all other common areas, meaning that you will be provided with everything you need to enjoy a relaxing break away.
MEADOW COURT HOTEL
Luxury knows no bounds at the Meadow Court Hotel. This beautiful four star boutique hotel is nestled in the heart of Galway's lush countryside and your stay here is bound to leave you with life long memories. The rooms have all been designed and decorated with your comfort and relaxation in mind. The hotel's warm ambience, elegance and sophistication with years of invaluable hospitality experience makes each visit to Meadow Court Hotel a truly unforgettable experience.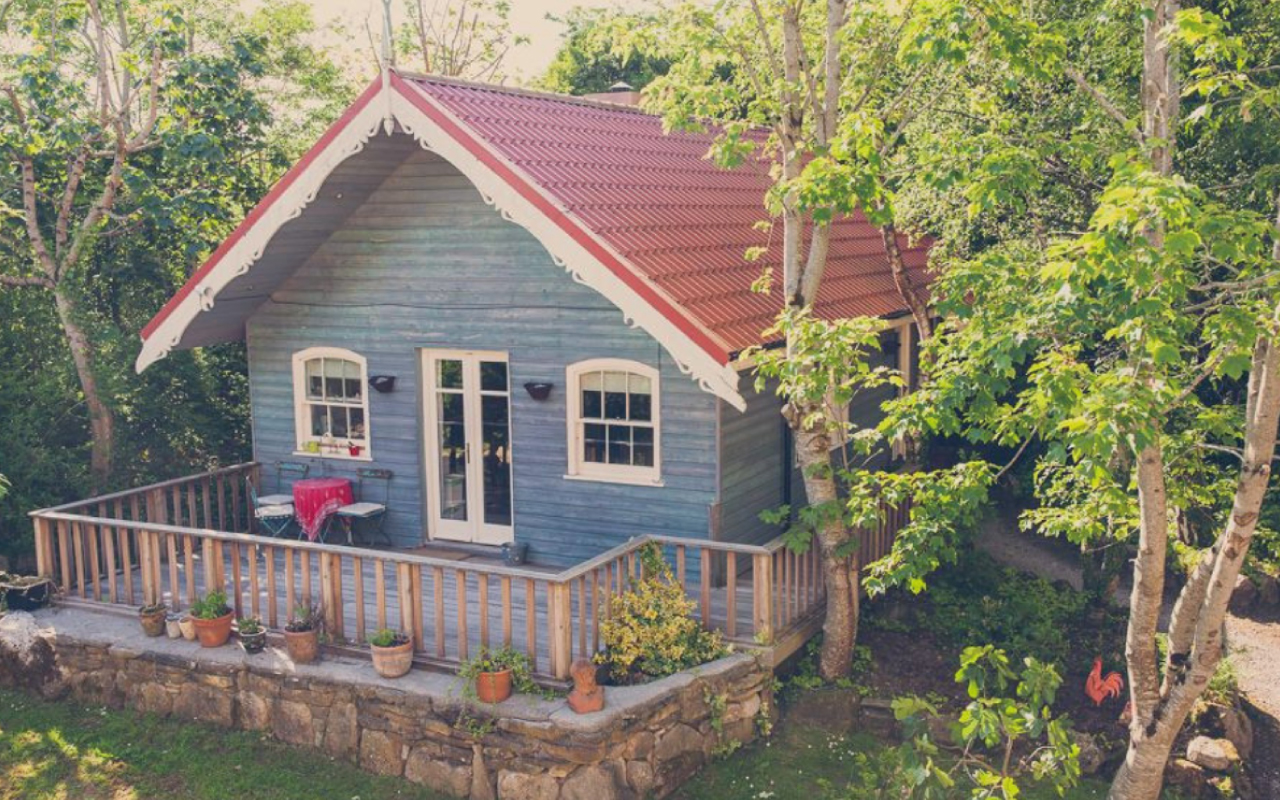 OTHER SPOTS TO VISIT
SLIEVE AUGHTY RIDING CENTRE
Suitable for riders of all ages and abilities, Slieve Aughty Riding Centre is ideal for trail riding and horse riding treks. All trail riding is tailored to the rider's ability, for beginners to advanced so rest assured you'll be in good hands with the team at Slieve Aughty. For a family day out, come on out for the family experience and book pony rides to their enchanted forest for the kids.
TUROE PET FARM 
With tons of activities that are suitable for the entire family, Turoe Pet Farm offers loads of hands-on fun for the kids. Indoors, their inflatable city is 8,000 sq feet of bouncing castle with 3 slides and their soft play area contains baby and toddler-friendly zones. At the pet corner, children get the opportunity to pet and cuddle the farm's friendly farmyard characters. Sit down for a lovely family picnic in their fully-fitted picnic area, and then explore the farm on the buggy and wheelchair-friendly nature trail.
PALLAS KARTING
Test your skills on Europe's longest Go Kart track at Pallas Karting and experience the exhilaration of their paintball warfare, and adventure centre. Whether you are with a gang of friends, stag party, hen party, club or children's party, experience a thrill of a lifetime during your day out at Pallas Karting.
KYLEBRACK WOODS
Before leaving Loughrea you simply must spend some time wandering around the magical Kylebrack Woods. There are four trails of various lengths to choose from, each of them beginning at Slieve Aughty Centre. Bring your wellies and a packed lunch and discover some of the hidden gems located deep in the woods. Walk along the Duniry river and keep your eyes peeled for wild mushrooms as you go.
DARTHFIELD EQUESTRIAN & HERITAGE CENTRE
If you've ever wanted the opportunity to learn horse-riding, Dartfield Equestrian and Heritage Centre offers lessons to suit riders of all expertise. Spend an hour or the whole day out exploring the area from the back of an Irish horse or a Connemara pony. They also have a clay pigeon shooting range so you can test your aim and reaction speed in a safe environment. The team will offer you some tips and show you how it's done but as soon as you say "Pull" you're on your own!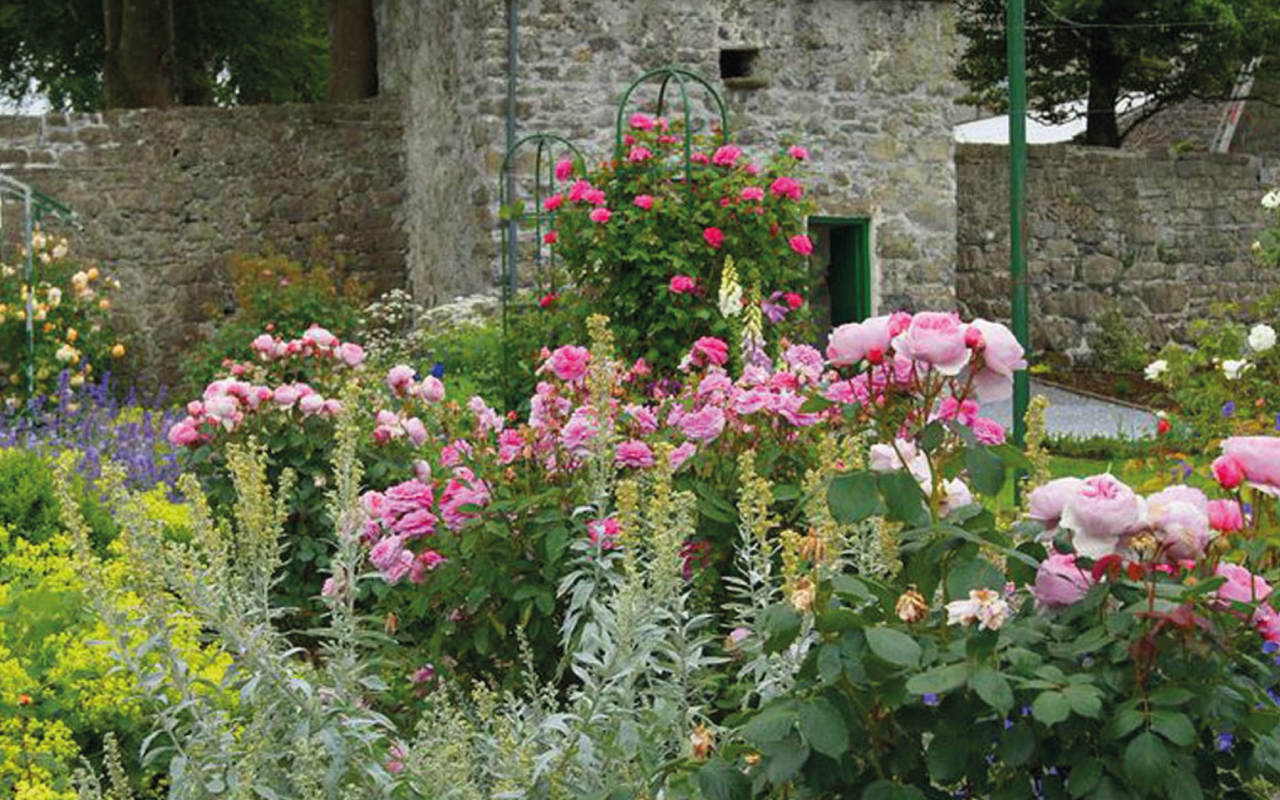 HISTORICAL INTERESTS
WOODVILLE WALLED GARDEN 
Dating back to the 18th century, the walled garden at Woodville has been beautifully restored; the gardens contain fruit trees, vegetable gardens and serene fountains. Woodville was once home to Henry Persse, brother of Lady Augusta Gregory, nee Persse of Coole Park. The museum onsite has numerous belongings of the Persse family on display, with items that date back to the early 1900s.
THE TUROE STONE
Decorated in the Celtic La Tène art style, this granite stone can be viewed at the Turoe Pet Farm. The Turoe Stone is a ritual stone that dates back from the 2nd to the 3rd Century B.C. however the exact ceremonial purposes of the stone have been lost to time.
LOUGHREA TOWN MOAT & CRANNÓGS
Loughrea is home to the last functioning moat in Ireland. Founded in the 13th century by the Anglo-Norman De Burgos, there are still many medieval features that remain in Loughrea. The lake Lough Rea from which the town gets its name contains four crannógs which predate Loughrea town.
THE SITE OF THE BATTLE OF AUGHRIM
Just a short 20 minute drive from Loughrea town is the site of the Battle of Aughrim. The bloodiest battle to have been fought on Irish soil, between followers of the Catholic King James - Jacobites - and followers of the Protestant King William of Orange - Williamites - at Aughrim thousands upon thousands of lives lost and countless others fleeing, or were captured. To discover more about this battle tap here.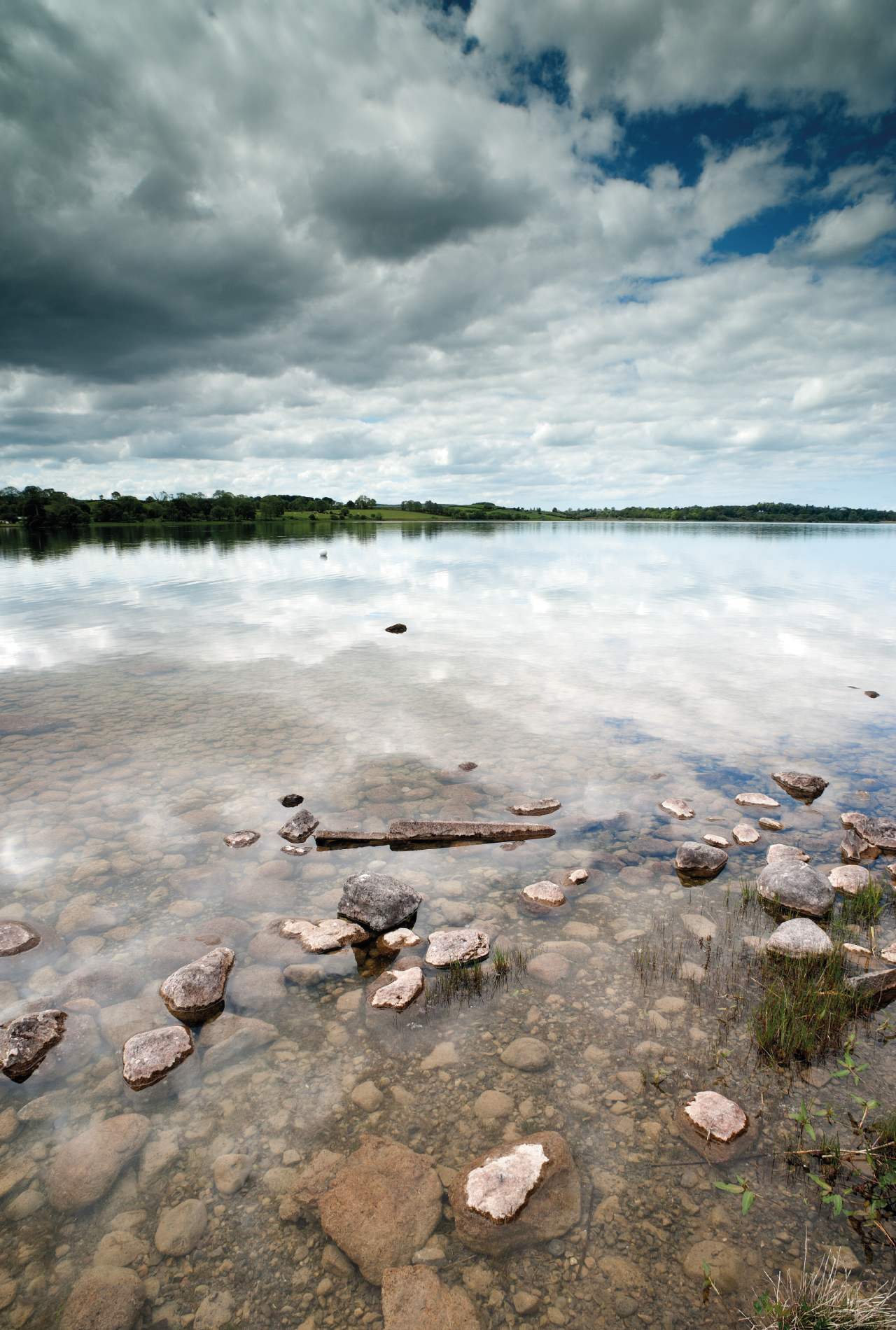 Published on Updated on