Despite red noses and numb fingers, there's something special about having that crisp winter air flowing through your lungs and Galway's landscape definitely add to the appeal. Once that veil of frost has descended and the grass begins to glint in the light, it's nothing short of enchanting.
If you're on the lookout for new spots to explore, stroll hand in hand with a loved one, walk the dog or clear your mind, we've got just what you need. Stick on your runners, a pair of gloves and perhaps several scarves...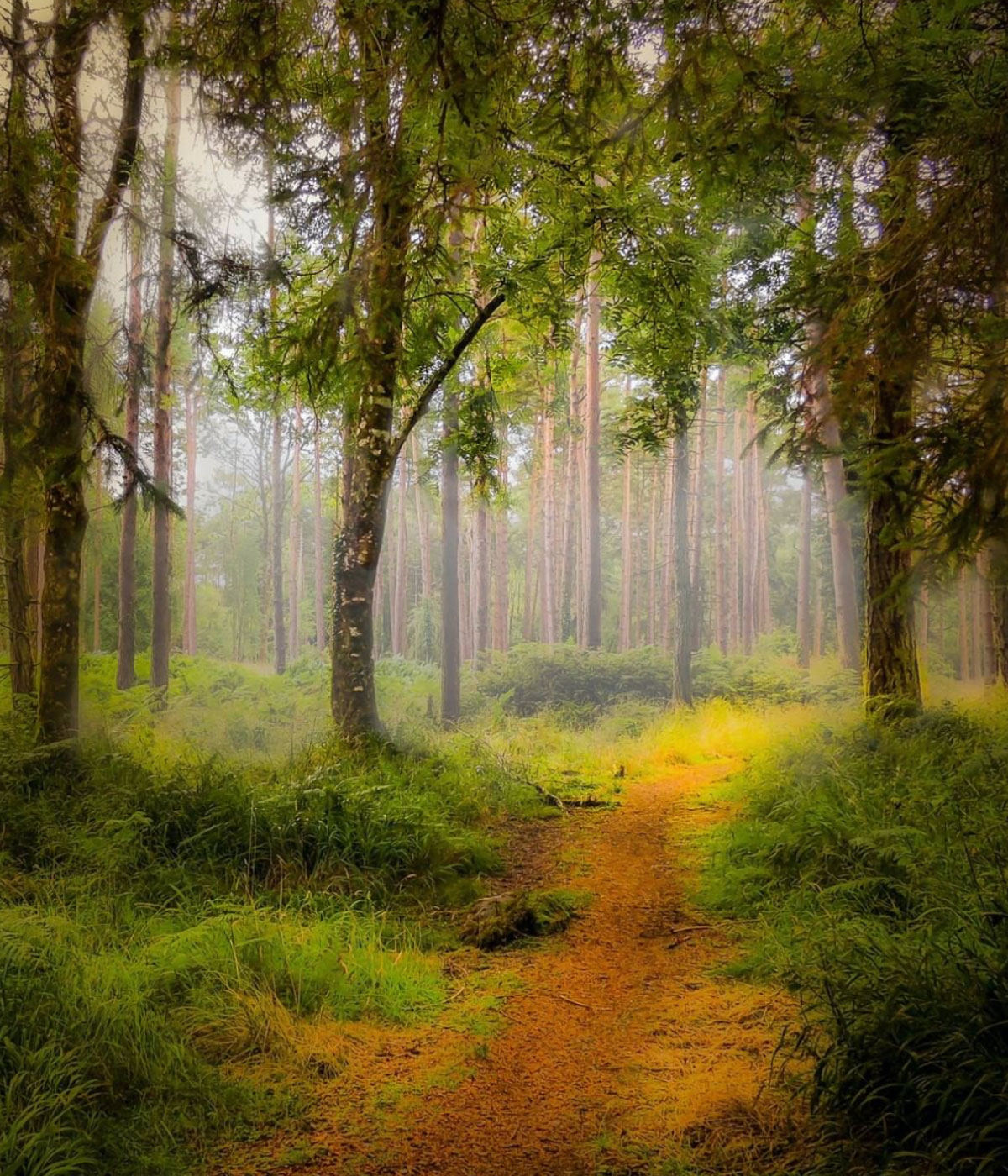 Photo by: James A Truett
PORTUMNA FOREST PARK
Whether it's a forest or lakeside walk you're after, Portumna Forest Park is ideal for walking, cycling and bird watching - you can even bring along a picnic for if you're feeling peckish. With a viewing tower along the nature trail offering a bird's eye view of the forest, lake and lakeshore, there'll be no shortage of sights to be enjoyed. A great destination for a family day out, you might even catch a glimpse of a red squirrel, who regularly frequents the area.
DIAMOND HILL
Hop off the beaten track and get up close and personal with Connemara's raw beauty. Pull on your hiking boots and up Diamond Hill you go, where the wood and cut stone path will guide the way to some of the most stunning ocean, island and mountain views imaginable. Come wind, rain or shine, those scenes are always magnificent and - believe us - the hot toddies enjoyed in a nearby pub once you descend always make the trek worth it.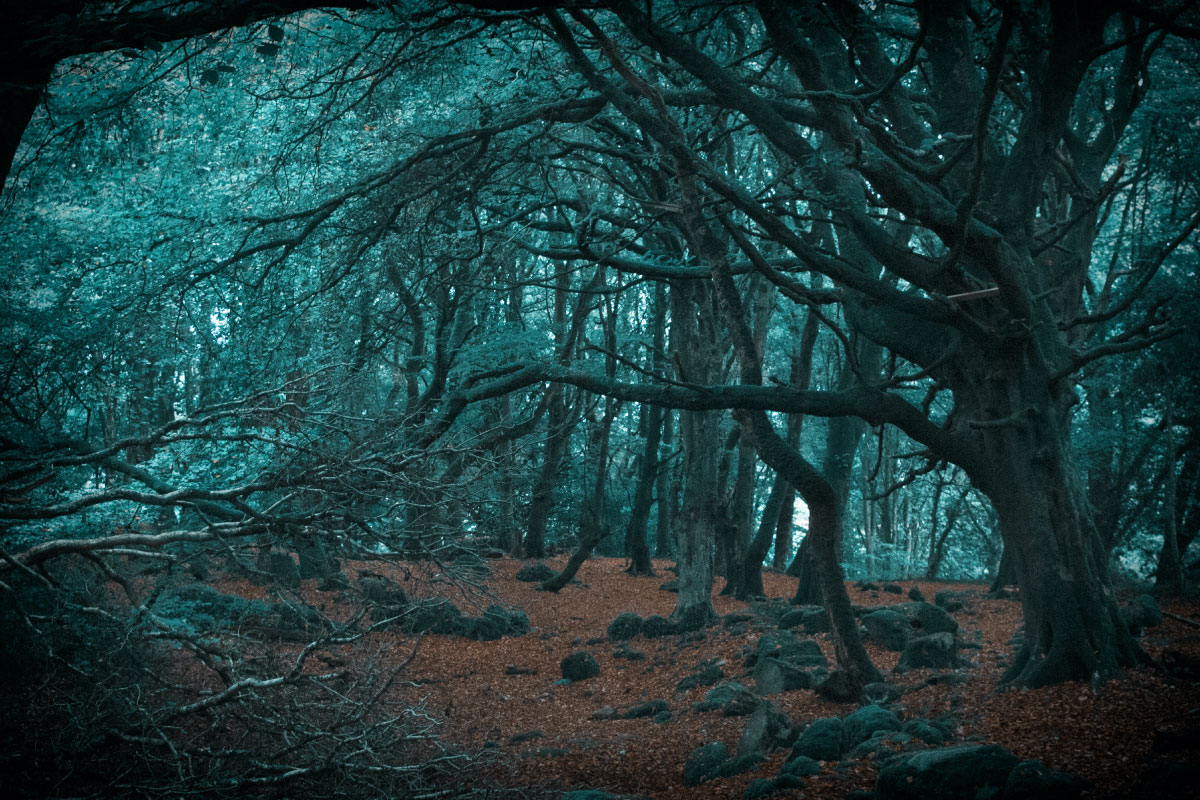 BARNA WOODS
Right on the western boundary of the city, you'll find Barna Woods - a broadleaf woodland park which claims to have the last natural growing oaks in the West. A sweet escape in an otherwise hectic world, once you set out on the trail there are plenty of streams, marshes, beaches and glacial cliffs awaiting discovery. Do yourself a favour and leave the earphones at home and just soak up the surrounds, the sound of silence is probably much better than your latest Spotify playlist anyway! (Oops, did we just say that?). A brand new tarmac path has recently been laid in parts of Barna Woods too, making its beauty accessible to more people than ever before.
THE WESTERN WAY TRAILHEAD
Beginning out in Oughterard, this long distance walking trail will take you right through the spectacular scenery of Galway all the way to Mayo, crossing the slopes of Croagh Patrick before ending at the Sligo border. Coming in at 200 kilometres in total, this trail is quite the undertaking so we would recommend kicking things off in Oughterard's public car park and setting off on the 28km trail to Maum. Along the way you'll enjoy the wildlife alongside Lough Corrib which includes hawks, frogs and bats, as well as plenty of trout and salmon swimming around the lake.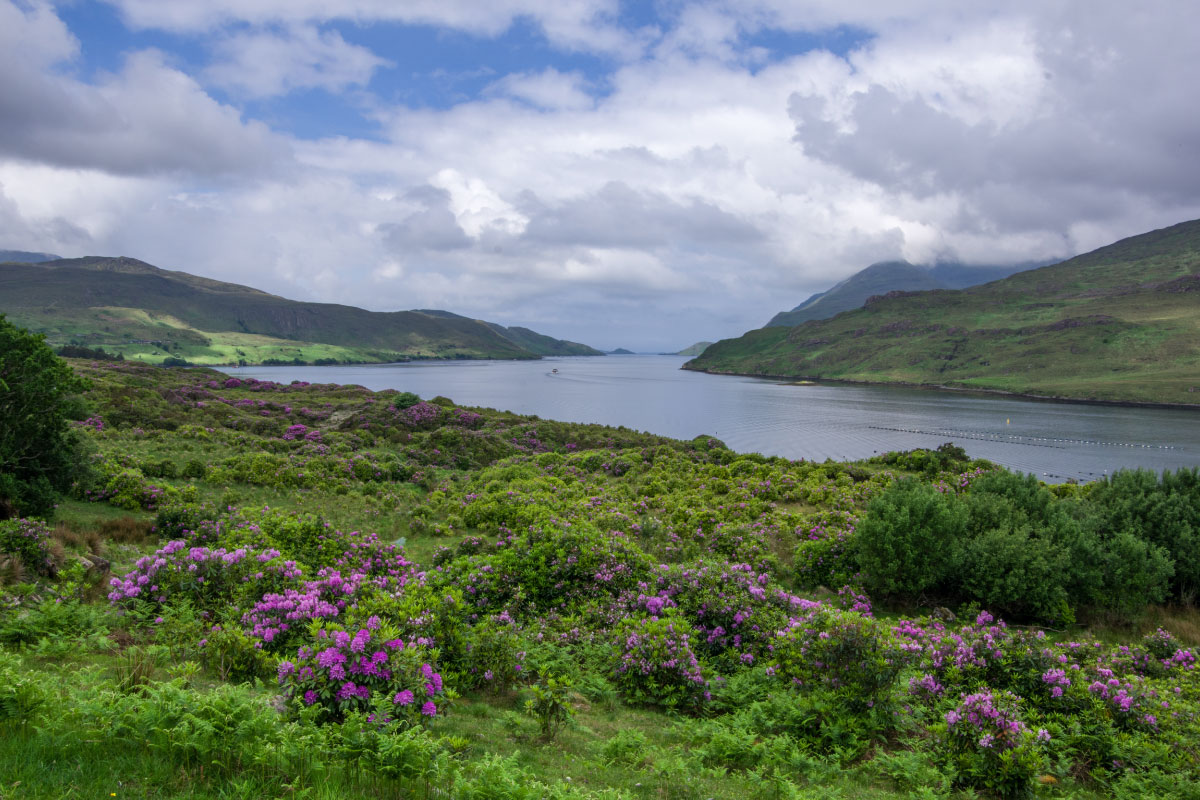 KILLARY FJORD
Right in the beating heart of Connemara you'll find Killary Fjord naturally marking the border where Galway meets Mayo. If you think you've enjoyed some dramatic scenery in your day, it's nothing on the scenes this spot offers. To the North, you'll find the highest mountain in Connacht, Mweelrea, and to the South sit the Maumturk Mountains and the Twelve Bens. The mountainous surroundings offer up a feeling of solitude that gives you time to reflect, which is often just what you need to feel a sense of calm.
DERROURA WOODS
Also beginning out in Oughterard, the trail through Derroura Woods offers one of the most spectacular settings imaginable, complete with breath-taking views of mountains, lakes and forests. There'll be long climbs and some steep descents but the feeling of tranquillity you get when you stop to take a breath and enjoy where you've found yourself make it all worthwhile. If you fancy, bring along your bike and peddle your way through the trail.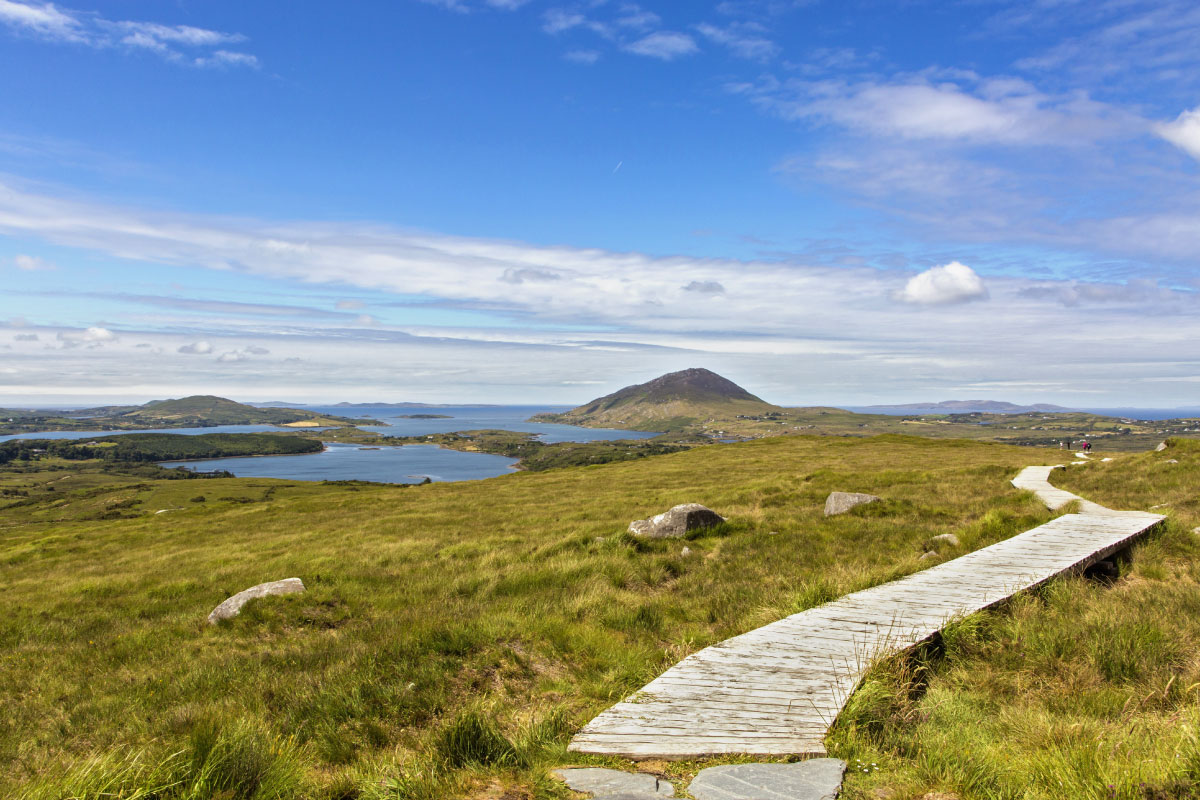 CONNEMARA NATIONAL PARK
Covering some 2,957 hectares of scenic mountains, expanses of bogs, heaths, grasslands and woodlands, there's a reason why Connemara National Park is one of the most popular walks in the country. Any way you look, a majestic panoramic scene is there to greet you and you'll feel like you're looking down from the very apex of Connemara. Follow the stone pathway while enjoying views of Tully Mountain, Lettergesh and Renvyle Strand, Cleggen and Clifden along the way, and on a really clear day you might even be able to spot Westport and Achill Island.
KNOCKMA HILL
Otherwise known as the great Hill of Queen Maeve of Connacht just west of Tuam, Knockma Hill is steeped in tradition as well as superstition. Believed to be home of fairy legend Finvarra - the King of the Connacht fairies - so there's a real essence of magic about the place and the view from the top of the hill is out of this world. Views of Galway Bay, the Burren, Lough Corrib and Cong, the summit is marked by four stone cairns which may well be passage tombs.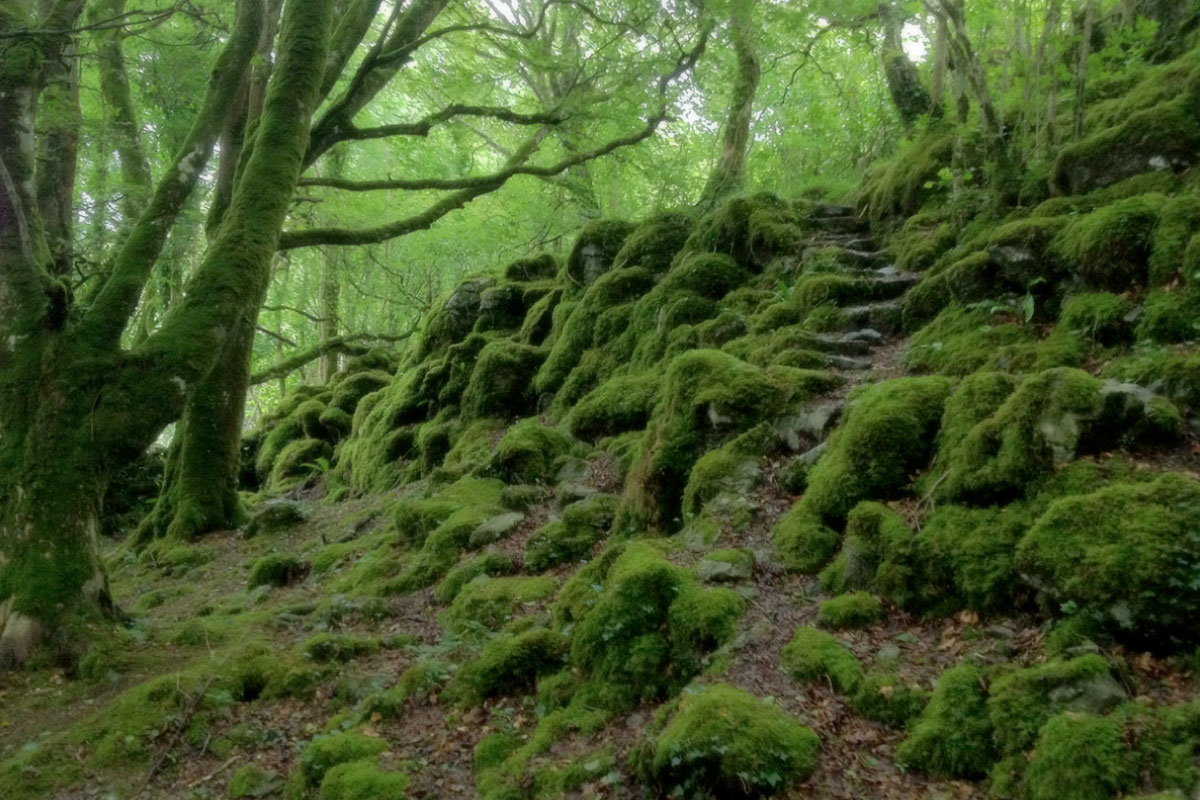 Photo by Corey Taratuta
GALWAY BIODIVERSITY WALKS
As illustrated by each and every one of the previously mentioned walking routes, Galway's biodiversity and green spaces are certainly abundant. Birdwatch Ireland and Galway City Council have come together to put together an online resource on four routes around Galway, covering a variety of species, places of interest, natural features while detailing the difficulty, distance and background information of each - it's definitely worth checking out. The walking routes include Barna Woods, Small Wood Reserve, Galway City Canal Network, Nimmo's Pier and Mutton Island and Rusheen Park and Silver Strand. Have a looksee right here.
Published on Updated on