Just a short drive from Galway City, along the Atlantic Way lies a trio of Gaeltacht villages worth the wander out away from the city. These coastal destinations are known for their picturesque views of Galway, friendly locals and wonderful dining spots, simply take a trip away from the city and discover it all for yourself.
Food & Drink
West Restaurant (Barna)
The award-winning West Restaurant at The Twelve Hotel is a foodie paradise that offers guests contemporary dishes with a nod to tradition. With a strong dedication to local produce, the menu at West is seasonally driven to ensure top quality in every bite. Experience fine dining at the West where even the wine list alone has won numerous awards including The Best Wine Lists in Ireland.
Pádraicíns Seafood Bar & Restaurant (Furbo) 
Pádraicíns offers outstanding views of Furbo Beach, sensational seafood dishes and a unique maritime theme. With so much variety of seafood platters on their menu, you're guaranteed to find something to suit the whole family. Whether you visit for a chat over coffee, to enjoy some live trad music, a family meal or celebratory occasion, Pádraicíns provides a perfect dining experience.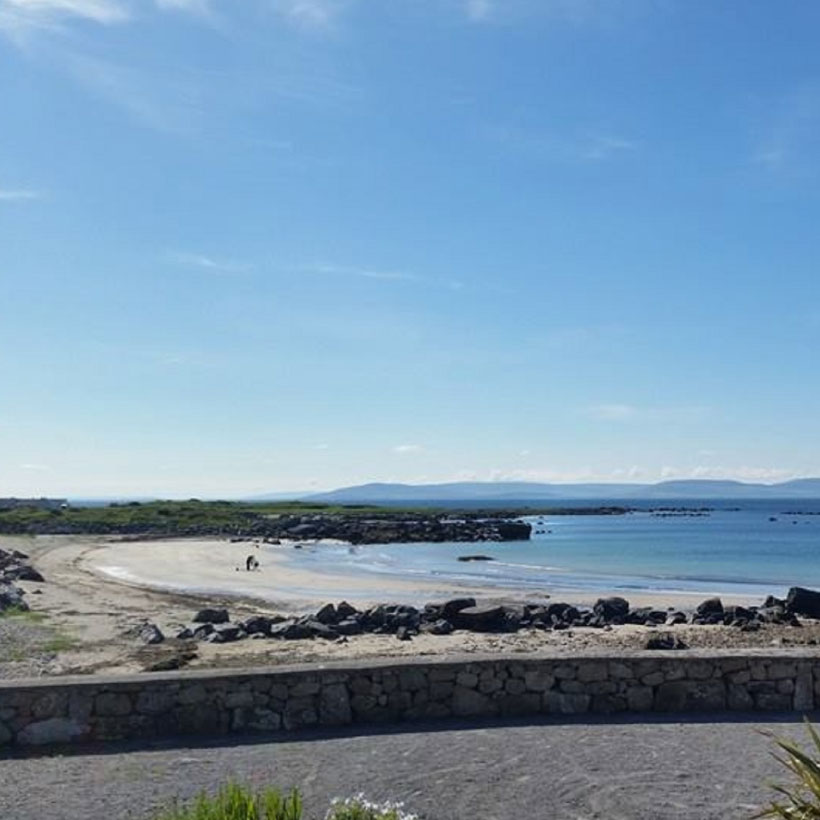 Builín Blasta (Spiddal)
Right in the midst of all the artistic creations of Ceardlann Craft Village, Builín Blasta serves the highest quality breads, pastries, hot lunches and barista coffee fresh, in house every day. Following the lengthy renovations their café is back and bigger than ever with a brand new look and feel but with the same great flavours. Be sure to take a spin away from the city and enjoy your lunch at Builín Blasta with a seaside view that just can't be beat.
Pins Gastro Bar (Barna)
If you're looking for a spot to bring the kiddies, Pins Gastro Bar at The Twelve Hotel will never fail to impress. This is a favourite spot for both locals and tourists alike and once you step through the doors you'll discover why. It's warm, inviting atmosphere will make you feel right at home. Your kids are sure to find something they love in the array of pizzas the Pins Gastro Bar has to offer, for the grown ups there are tons of options to choose from, not to mention the worldly assortment of artisanal cocktails, craft beers, rare spirits and a wine list of biblical proportions.
Donnelly's of Barna (Barna)
Situated on the Wild Atlantic Way, Donnelly's of Barna is an amazing destination for an evening out with your pals, here you can watch the latest sports fixture, sample the finest beers, wines and spirits, chat to a local or rub shoulders with fellow travellers. Come for a pint, stay for the craic and find yourself returning again and again to experience a night out at Donnelly's. Whether you fancy the best seafoods, fine dining, burgers or wings, Donnelly's of Barna has it all.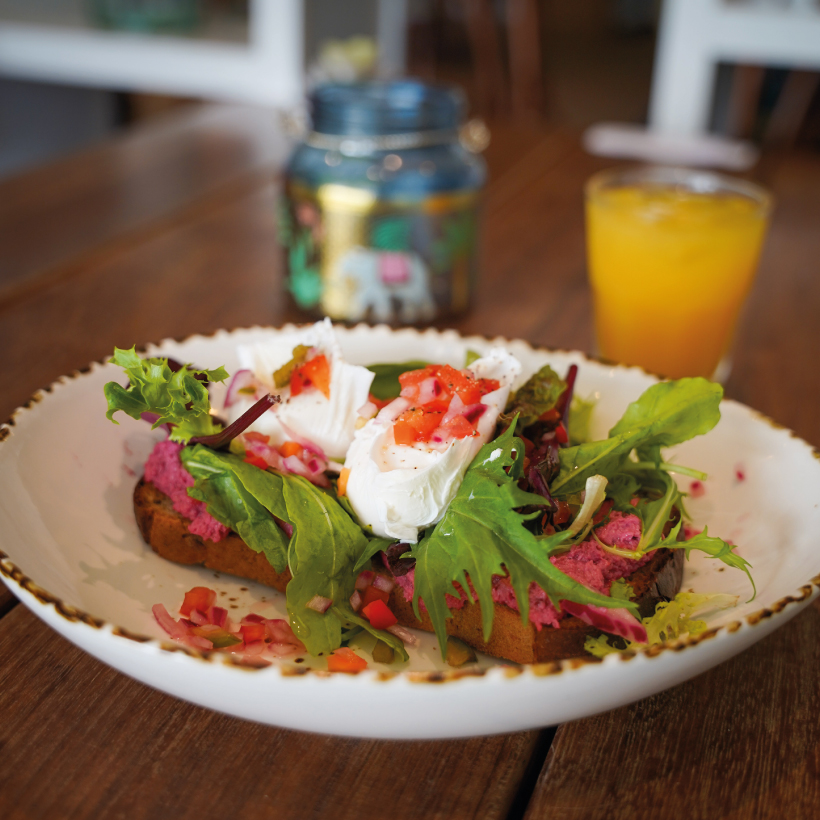 Barcella Café (Barna)
Dedicated to serving great food and coffee, Barcella Café has an array of tasty sambos, soups, salads and brunches that make up their divine menus. The amicable team and the café's own lovely relaxed atmosphere helps to make your dining experience at Barcella one you will never forget.
Fiordigrano Pizza (Spiddal)
Fiordigrano Pizza is always worth the wait and due to their popularity placing your order an hour in advance comes highly advised! Homemade pasta and delicious pizzas, a trip here is highly recommended to all pizza lovers. With a reputation as the best pizza in the West, try it for yourself and let us know what you think.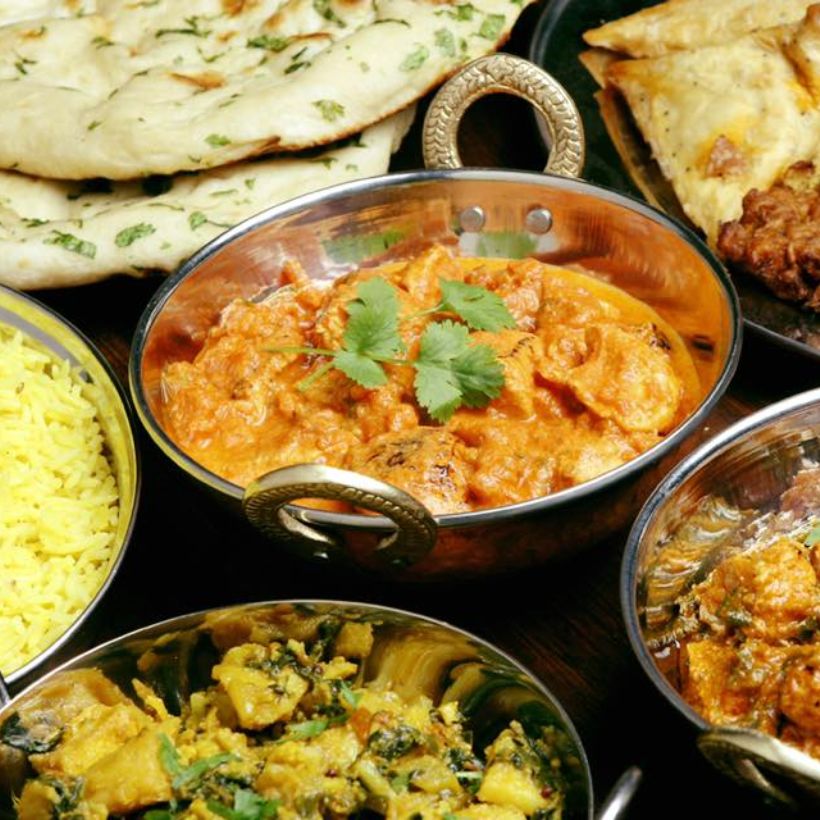 Spiced Barna (Barna)
Bringing the best dishes from across the vast continent of India onto your plate. Spiced Barna has put together an 'Indian fusion' menu, celebrating the variations of authentic Indian foods. From the staple favourites we all know and love, such as Chicken Tikka Masala, Korma, and Madras, to the less well-known – prepare to be amazed.
O'Grady's on the Pier (Barna)
The award-winning restaurant, O' Grady's on the Pier offers visitors a dining experience with fresh local seafood and gorgeous views of Galway Bay. Come rain or shine this charming restaurant is a lovely spot to sample the local produce, one trip here and you will understand why it is so popular amongst Galway diners.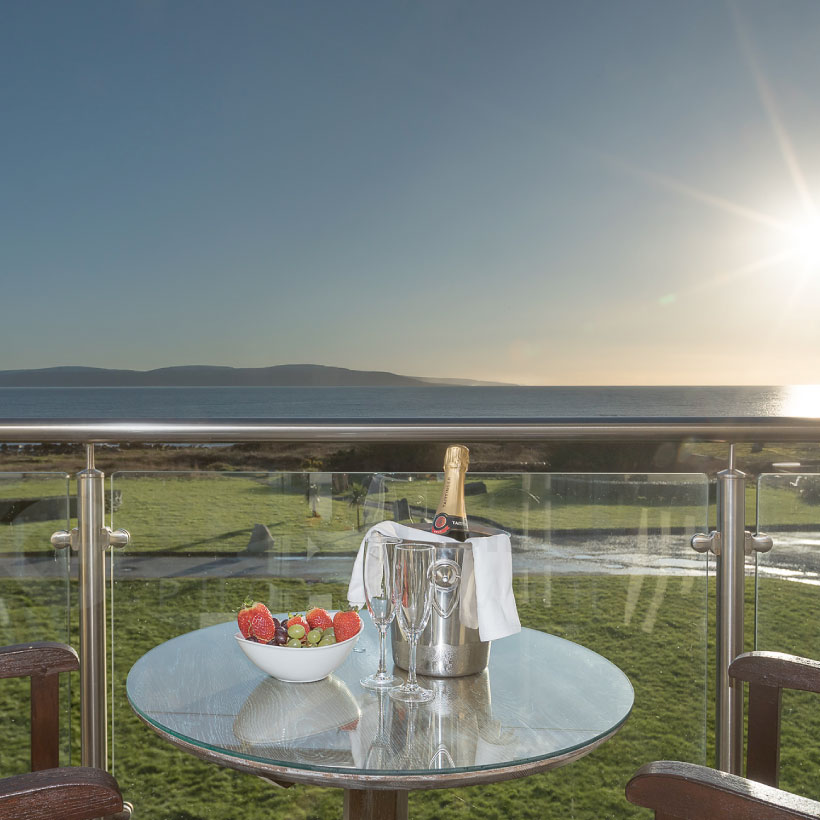 Stay
The Twelve Hotel (Barna) 
Escape the bustling city to the beautiful seaside Barna village and unwind amongst the comforts of The Twelve Hotel. The impeccable service you will receive at this multi award winning boutique hotel simply can't be matched with its mix of restorative treatments that can be enjoyed after a hectic day, whether you decide to lounge about in their exquisite Le Petit Spa or soak in a heavenly seaweed bath prepared by the bath butler in the privacy of your own room. At The Twelve excellence is always a priority. This dog friendly hotel was also voted winner of Ireland's Pet Friendly Hotel of the Year 2021, so rest assured you and your puppy are in the best of hands at The Twelve. For a fresh start to your day, pop by The Twelve Bakery Shop for some coffee, pastries and yummy cakes that were all made in house, equally you can pick up some gourmet holiday gifts like onion marmalade, food hampers, organic chocolates and wine. If you plan to spend the day exploring you can bring along a yummy takeaway from The Twelve at Home, they've got all your favourites available to go - stone oven pizzas, main courses, light bites and baked treats.
Connemara Coast Hotel (Furbo)
A little piece of heaven right on the West Coast, Connemara Coast Hotel makes for an ideal getaway spot to enjoy a bit of tranquility against the stunning backdrop of the Galway Bay. A stay at this four star resort really is the epitome of luxury. There is an abundance of facilities and activities at your fingertips, making this hotel the perfect base for discovering everything the area has to offer. With exceptional standards of food and service, return each evening after your travels to a night full of relaxation.
Galway Coast Cottages (Barna)
The cosy self-catering cottage of Galway Coast Cottages, is the perfect place to enjoy a quiet seaside holiday with your family within minutes from Galway city centre. With open plan kitchens and living rooms, stunning sea views, glowing open fires and pedestrianised children's activity zones that will ensure your little ones are having plenty of fun. Book your own stay here and discover why Galway Coast Cottages were included in "The Irish Times 50 Amazing Places to Stay" (2019) and "The Irish Independent Fab 50" in 2020.
An Crúiscín Lán Hotel (Spiddal)
Overlooking Galway Bay with uninterrupted views of The Burren, The Cliffs of Moher and the Aran Islands, a stay at An Crúiscín Lán Hotel makes for the most relaxing experience. With Spiddal, Barna and Furbo right on your doorstep, this is the ideal rest spot for exploring the surrounding Gaeltacht and getting to know some of the locals.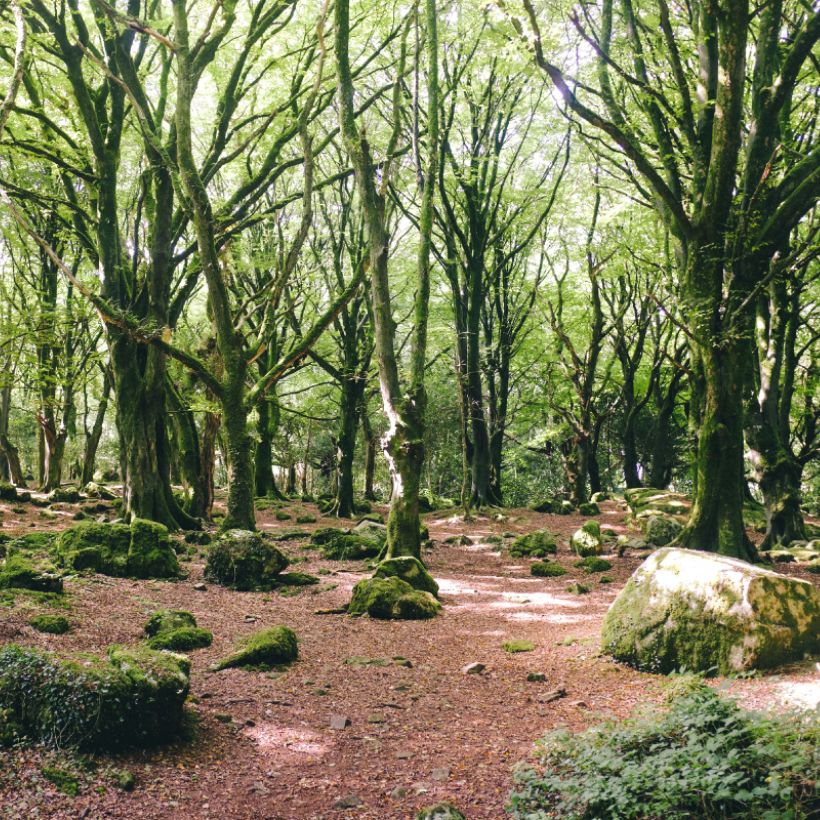 Other spots to visit
Barna Woods (Barna)
Approximately 3 miles from Galway city centre, Barna Woods has loads of gorgeous trails to go exploring on. There are also loads of interesting historical features around the wood that are worth checking out for yourself. With free parking and the new upgraded pedestrian crossings and pathways, the woods have become more easily accessible to visitors. Leave the city behind and bring your pooch and your pals out for a walk amongst the beautiful woodland. With the stunning Silverstrand Beach mere minutes away, make the most of your day exploring the area.
Bearna Golf Course (Barna)
Make your escape to Bearna Golf Course and pass the day away testing your skills on the 13 holes. The outstanding quality of the challenging course will test even the best golfer. The view from the locations of the final four holes make for an amazing finish to a satisfying and memorable experience.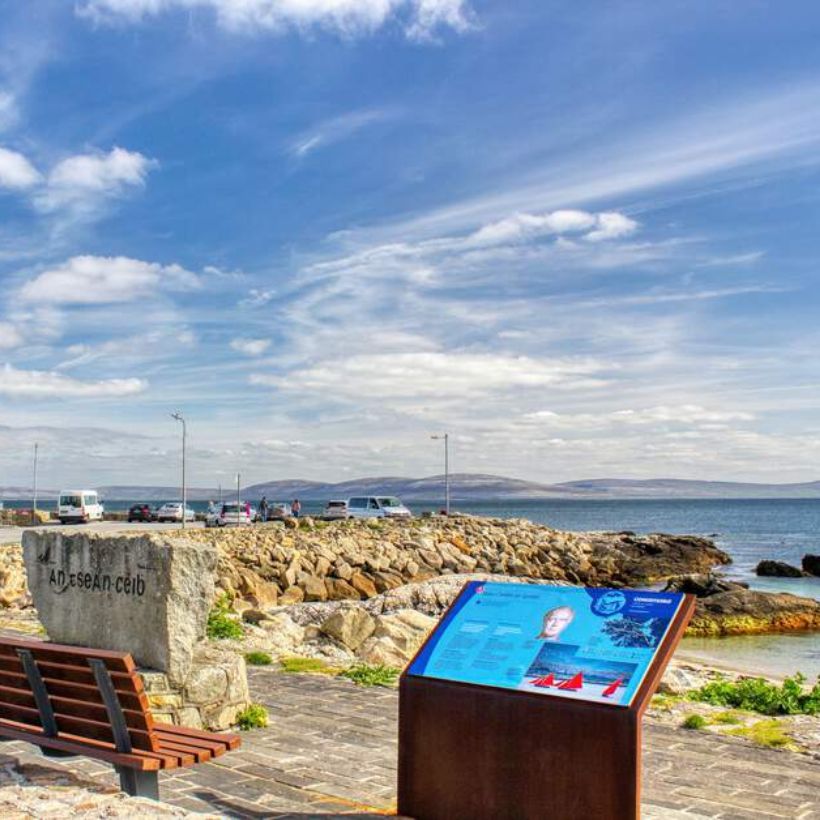 Spiddal Beach (Spiddal)
A day spent lounging about on Spiddal Beach is a day well spent! Spend your time swimming, walking along the shore, relaxing with friends or sitting on the beach watching the boats at the nearby pier. This stunning strand across from the colourful buildings of the Spiddal craft village is the perfect spot for a relaxed day by the sea.
Rusheen Bay Windsurfing (Barna)
Get out onto the water with Rusheen Bay Windsurfing. With a number of different lesson options and rentals to choose from including windsurfing, kayaking and stand up paddleboarding, there are loads of activities for you to try out. Their incredible team is made up of some of Ireland's most talented watersports people so you can be sure you're in safe hands when you're out on the water.
Ros na Rún (Spiddal)
If you're a fan of the Irish Soap Opera, Ros na Rún, then visiting Spiddal is sure to delight you. Filmed in locations all around the vicinity, keep your eyes peeled for any familiar spots from the show.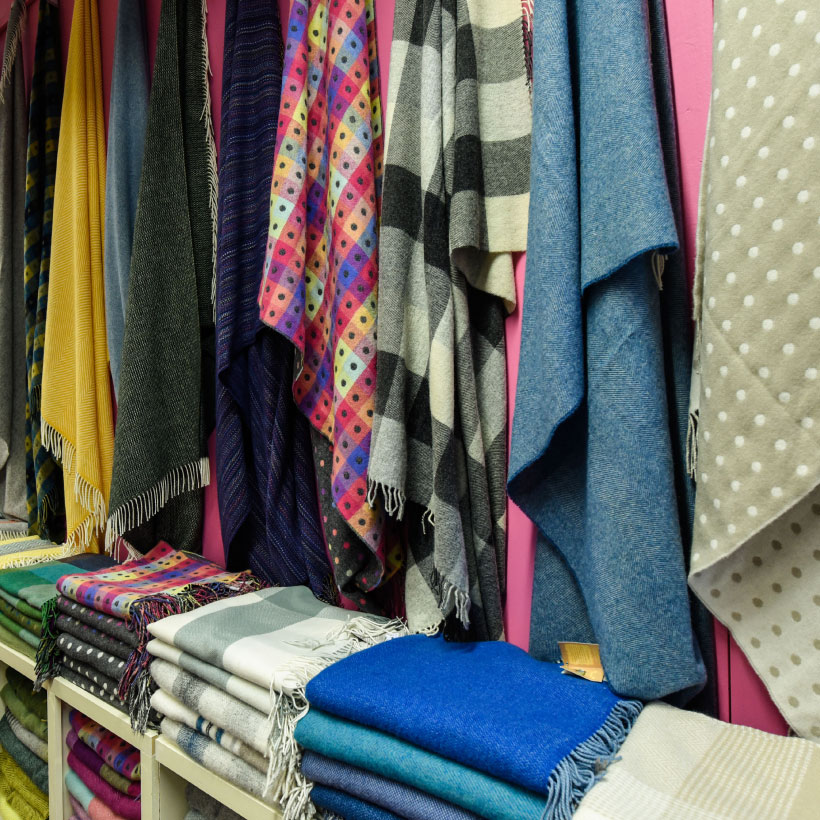 Shop
Ro & Vee (Barna)
A new quaint art store that showcases beautiful and amazing creations by local creative's and makers. Ro & Vee was opened by two west African women, Virtue Shine, creator of the online store Emerald & Wax, and Ro Chigozie, doctor and jewellery maker, both of whom have made this Gaeltacht region their home. Every corner of their little shop has been filled with stunning crafts and gifts, including some pieces by Virtue and Ro. With so many different pieces to choose from, you are definitely going to find yourself leaving with your arms full of goodies. If you're in the area, this is one spot that should be on your to visit list.
Standún (Spiddal)
A unique shopping experience can be enjoyed at Spiddal's Standún. The family run clothing and gift store has been a treasured landmark since its opening in 1946. With their large stock of gorgeous items including the famous Aran Knitwear and the incredible customer service you'll find yourself traveling out to visit them, time and time again. Their lovely little café adds to the whole experience as a quick bite to eat and hot cuppa are a must when on a road trip to the West.
Design House Barna (Barna)
Design House Barna is an elegant clothing store that has everything you need to spice up your wardrobe. The attentive staff are always on hand to help you create the perfect look.  Design House's carefully edited collection has been picked from a selection of European designers. Whether you're on the search for a cosy knitted dress, colourful blouse or delicate silver earrings, discover it all at Design House Barna.
Spiddal Craft Village (Spiddal)
Immerse yourself in the wonderful craftsmanship of local Connemara artists at Spiddal Craft Village and gift yourself one of their amazing wares to bring home to remember your time in Galway. They've got an array of glass creations, hand woven baskets, celtic coin jewellery, ceramics and loads more stunning crafts to choose from. The craft studios are open seven days a week so make sure you pay them a visit while you are in the area and meet the people behind the magic.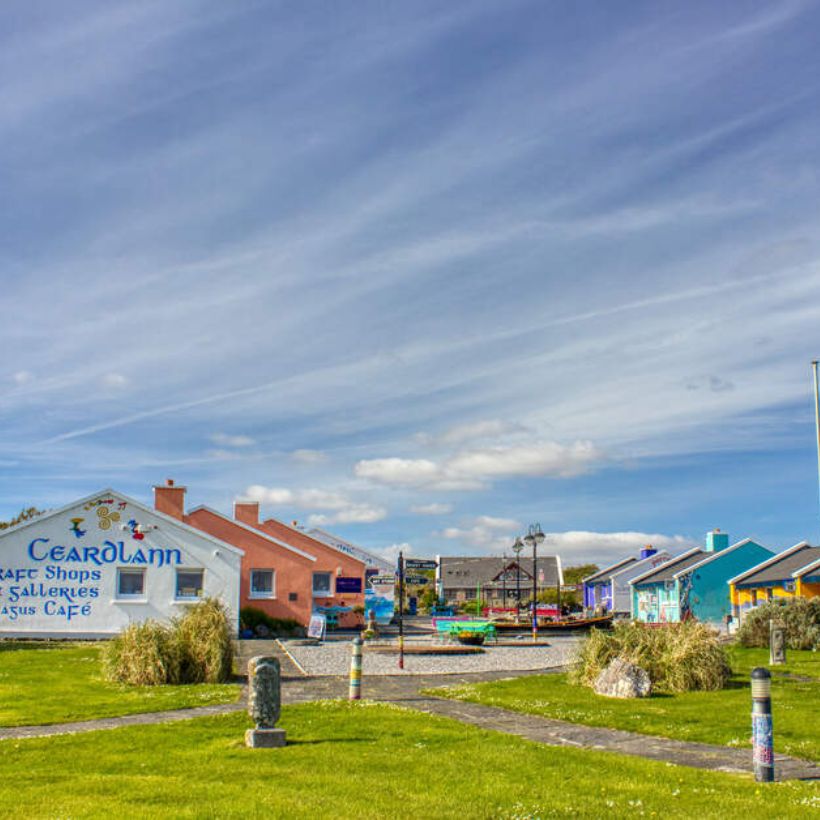 MADRA charity shop (Furbo)
This incredible charity makes a huge difference to the lives of so many dogs, all profits from Madra's sales goes towards helping to rescue and re-home abandoned and neglected dogs. They've got loads of goodies available for both puppy and human and if you know someone who deserves a little break from all their hard work, Madra's Relax the Paws gift set is perfect, it is a pawsome gift and with your purchase it will also aid a wonderful charity.
Velvet Hairdressing (Barna)
Undoubtedly one of the finest hair salons in the West, Barna's Velvet Hairdressing excellently combines expertise and skill in everything they do to offer their clients the best in styling and colour treatments. Never afraid to try anything new, your next 'do is in good hands with Velvet's team.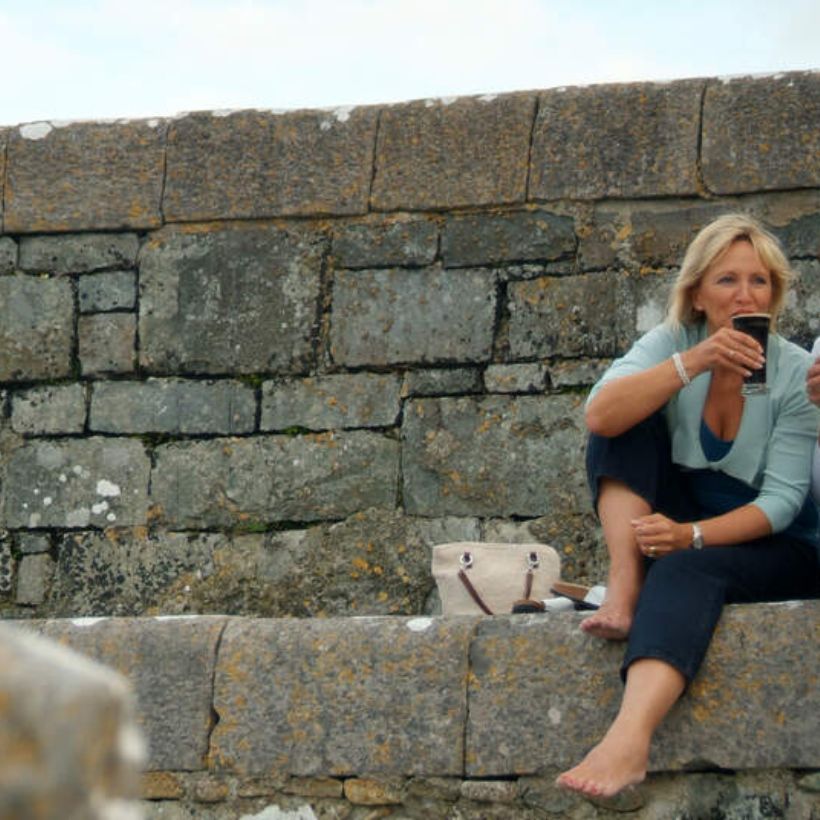 Historical Interests
Barna House (Barna)
Looking out towards the Hills of Clare and the Burren, Barna House was built in the 1700s by the Lynch family. It stands on the site of the earlier Castle built in the 13th or 14th century by the O'Halloran family. The growth of Barna as a village began with the construction of Barna House. The village was originally called Freeport because boats landed here in order to avoid taxes at the Galway port.
Tobar Éanna - The Holy Well at Barna Woods (Barna)
What is widely believed to be the resting spot of St. Enda during the 5th century while he traveled to and from to the Aran Islands. It is said that one day while he was praying at this spot a well sprang up from the ground near him. Since then pilgrimages have been made to well as people held a strong belief in the healing powers of the well water, especially its beneficial effects for those suffering from eye and ear problems. The last Sunday in July is considered the most important pilgrimage and it became custom for visitors to throw pennies into the well.
Published on Updated on