In the most difficult of years, these incredible Galway business people grew, learned, inspired and adapted in spectacular fashion. Now, Jonny and Ronan of Train Station Galway give us an insight into the challenges they overcame in recent months...
There's nothing like a global pandemic to make us all truly appreciate our health and fitness. As we spent more time in our pyjamas and on the couch, getting up and active became more and more important. There was one problem though; the gyms and leisure centres were closed! Jonny O'Brien and Ronan Kennedy took this challenge in their stride, finding innovative ways to communicate with their customers and keep them motivated through such a draining period. They've also kept spirits high in Galway's Westend, a business community of which they are proud to be a part. Read on to discover their journey over the last year...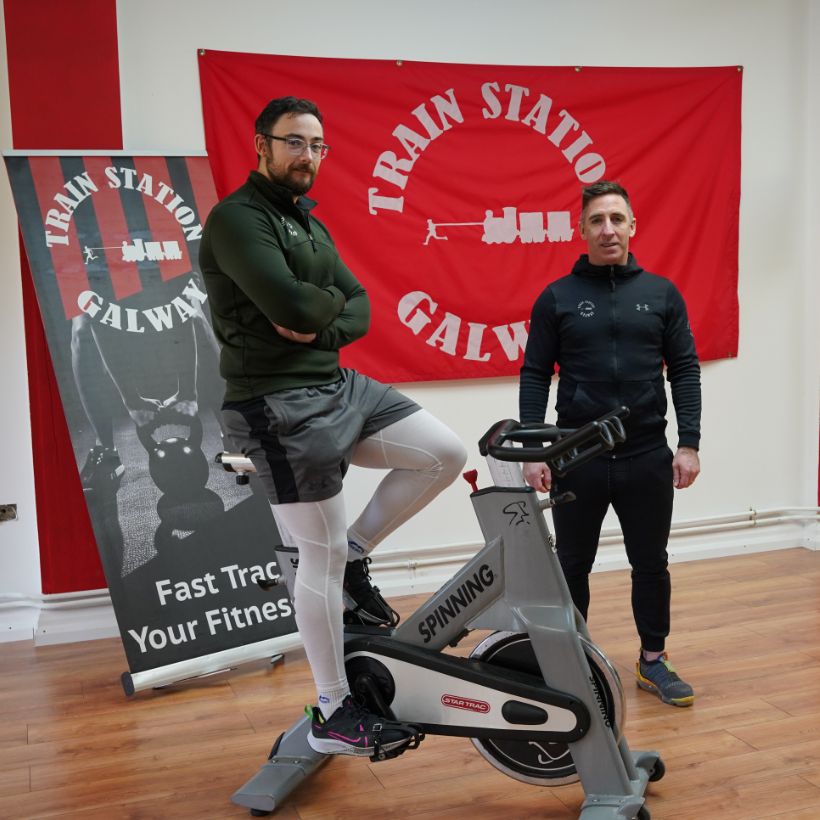 Tell us a bit about your usual role?
Our role in the gym is primarily designing and setting up a 45 minute, full-body workout to best suit many different people; male and female, strong and weak, old and young. We also feel part of our daily duty is making people comfortable and very much at ease while being in a gym environment. Checking in with everyone and simply asking "how are you?" goes a very long way in helping someone who may be having a bad day. So, organically, we feel we help people both physically and mentally on a daily basis.
How has your day-to-day routine changed throughout 2020?
Obviously the last year has been so challenging for most businesses. We were directly affected since the end of February when we were forced to close and it got us thinking of what moves we could make. Not knowing the timeframe of how everything was going to pan out meant we had a daily chat over the phone together planning and rethinking different ideas on how to survive or keep in touch with our members.
Initially we started with Zoom, which I feel like most businesses did, doing weekly workouts for FREE just to touch base with everyone. We also organised an event for Pieta House, BIG ZOOM, where we tried to have 500 people logged on to our workout at once with donations going to the charity. We didn't quite reach 500 but we raised a huge €13k for such a worthy cause!
What have you learned in that time?
I think we learned very quickly how to adapt the business. But I also think we learned the value of communication, both between us as business partners, and between us and our members. For a lot of us the weekly Zoom sessions were the only connection we had to the outside world, especially in the first lockdown back in March, and the value of those sessions is not lost on us!
How will these lessons impact your choices in the future?
I think by learning to adapt to the pandemic, we have inadvertently learned ways to improve our product and reach a bigger audience. We are trying to get our message of fitness being fun to as wide an audience as possible.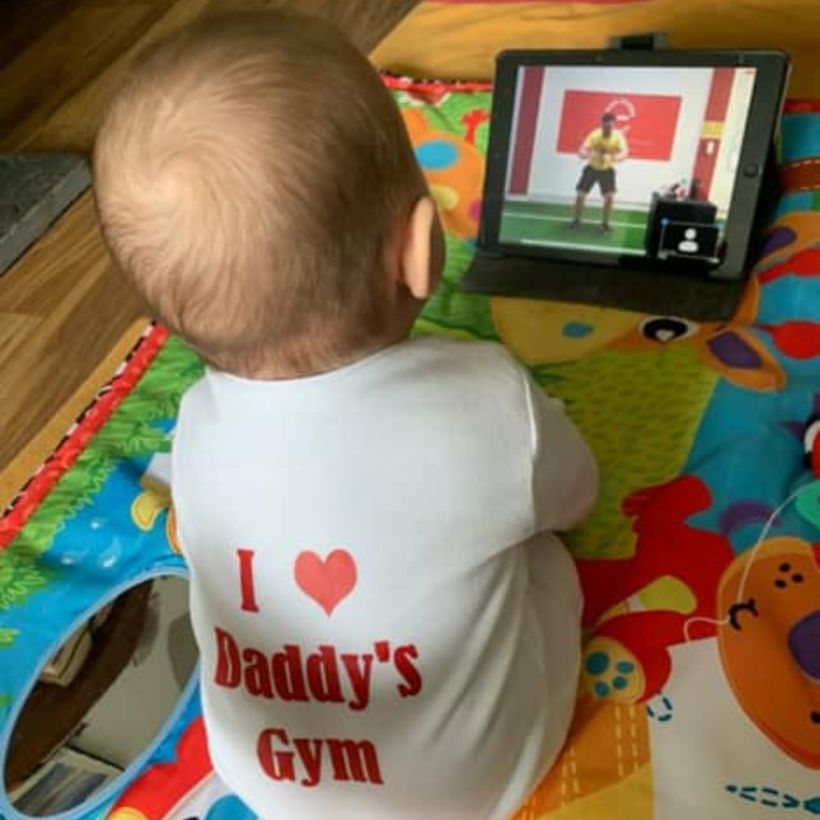 What do you wish you had done differently?
Nothing much! We feel we did everything we could with the hand that was dealt to us. We are very proud that we had no positive cases of Covid linked with our gym. We kept on top of sanitation of equipment while we were open, and we kept in touch with our members while we were closed.
What message would you send yourself 12 months ago, if you could?
I always wished I had shares in Zoom pre-Covid!
Tell us about your standout memory of 2020?
Ronan: My son's christening, which was also the day we made the very tough decision to close the gym ahead of the first lockdown, and the charity event we spoke about above!
Jonny: 2020 has been so challenging and extremely difficult for many but I'm trying to stay positive and pick the bones of it. For me, personally, it has been absolutely life changing. Becoming a Dad to two healthy baby girls has totally completed me as a man and husband. Professionally, my memories of 2020 will obviously be our Big Zoom event and the amazing support from our members in everything we were forced to do and change.
What are your hopes for the year ahead?
We are hoping for a return to some sort of normality! We really look forward to welcoming everyone back to us, getting that community feel back in the gym.
It's pretty clear that this exceptional pair make for great motivators and trainers. Follow Train Station Galway on social media for updates on when they will reopen and how to sign up as a member. Check out the video below to see them in action...
Published on Updated on