From the moment you step foot over the bridge into Galway's Westend, you'll feel the city's bohemian soul fill up your senses. With a colourful history and a sea of award-winning bars and restaurants, this is an area that's not often found on the tourist maps - but warrants a visit nonetheless.

Moving to a different beat than the rest of the city, Galway's Westend has a rich and unique history that has been moulded and reshaped by each generation that passes through. Saturated in culture, these streets are no strangers to the stamping feet of festivals, the echo of music and the buzz of a good exhibition. The vibrant arts scene is something to be marvelled at, with galleries, theatre, music and breath taking street art keeping everyone on their toes.
TAKE A TRIP AROUND THE SHOPS
The Westend has its fair share of independent boutique businesses, with the legendary Ernie's Fruit & Veg shop drawing people away from the city centre to do their weekly shop with their selection of organic produce and fine wine. If you're a lover of vinyl, Bell, Book and Candle hours can be lost browsing through the serious selection of records, secondhand books, CDs and DVDs, while Daisy Bowl Florists offer the most beautiful array of vibrant, seasonal flowers imaginable. On Sea Road, Dr Clare Apothecary provide all the high quality, therapeutic herbal medicines, supplements, dried herbs and creams you could ever need.
EMBRACE THE CITY'S CULTURE
Home to a fantastic arts and entertainment scene, the Westend is home to the legendary Róisín Dubh live venue and has watched some of the finest names in music and comedy - both local and international - pass through on their way to the top. Likewise, The Galway Arts Centre has welcomed its fair share of talent through its doors and, regularly partnering with local festivals and events, often have some seriously exciting exhibitions on display. A humble boozer that has somehow imbedded itself in the cultural fibres of the area, the Blue Note has been offering a refreshing mix of electro, soul and house music since 1994, and has cultivated a community of loyal regulars over the years.

ENJOY A TIPPLE OR TWO
Above all else, Galway's Westend has got cosy snugs in abundance. Well-poured pints and perfectly crafted cocktails are ready and waiting to be sipped, whether that be in the sun-drenched beer garden out the back of Taylor's Bar or huddled beside the fire surrounded by the sound of a trad session in The Crane Bar. You're more than likely to be served up your stout with a side of conversation, as the pub dwellers and owners welcome you into the fold of regulars. The area is constantly evolving, with places like Bierhaus providing a sensational craft beer selection and a contemporary dining and drinking experience second to none.
TEMPT YOUR TASTE BUDS
Its very own foodie hub, the West has got its fair share of Michelin stars and bibs, continental fare and wholesome grub to keep the stomachs satisfied. Known to host their very own street feast over the summer, the Westend have certainly grown their very own haven of culinary delights. Tartare seamlessly transforms from a cosy café by day to a stylish wine bar by night and it never fails to amaze, while the award-winning Kai Café & Restaurant promises a dining experience to remember with its seasonal and organic produce any day of the week. An area with its fair share of multi-cultural influences, there's even a tapas style Italian restaurant! Mona Lisa know a thing or two about Italian food, making their pizza some of the very best around.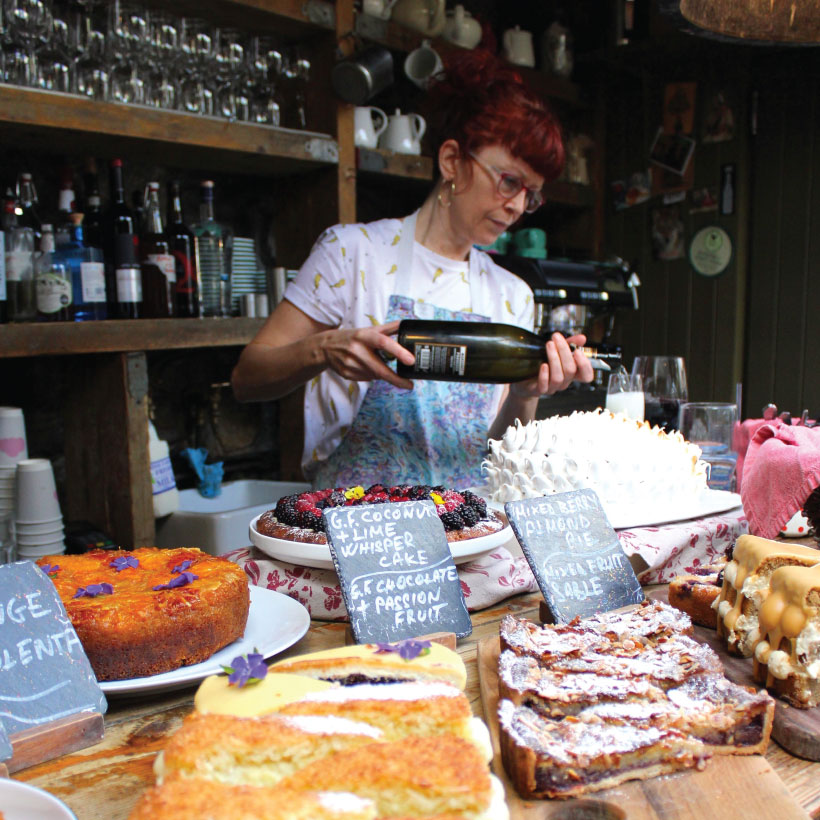 Feature Photo by Always Wandering Photo. Check out their instagram HERE for more.
Other photos courtesy of the Galway's Westend instagram page HERE.
Published on Updated on