In the most difficult of years, these incredible Galway business people grew, learned, inspired and adapted in spectacular fashion. In the latest edition of this series we talk to Wayne Neilon, Group General Manager of the Connacht Hospitality Group.
The tourism and hospitality industries were perhaps the hardest hit by the global pandemic. Despite this, The Connacht Hospitality Group can be extremely proud of all they have achieved over the past year. This family owned Galway group, who run the incredibly popular An Púcán, HYDE Bar, 1520, The Connacht Hotel, Forster Court Hotel, The Residence Hotel and The Galway Bay Golf Resort completed a full company re-brand which was met with much positivity last year. The recent news that The Connacht Hotel was chosen as the Family Hotel of the Year in the European Travel Awards was the icing on the cake. Now, we have an in-depth chat with General Manager Wayne Neilon about the group and their staff banding together to overcome every hurdle thrown their way and how they are working to come back stronger...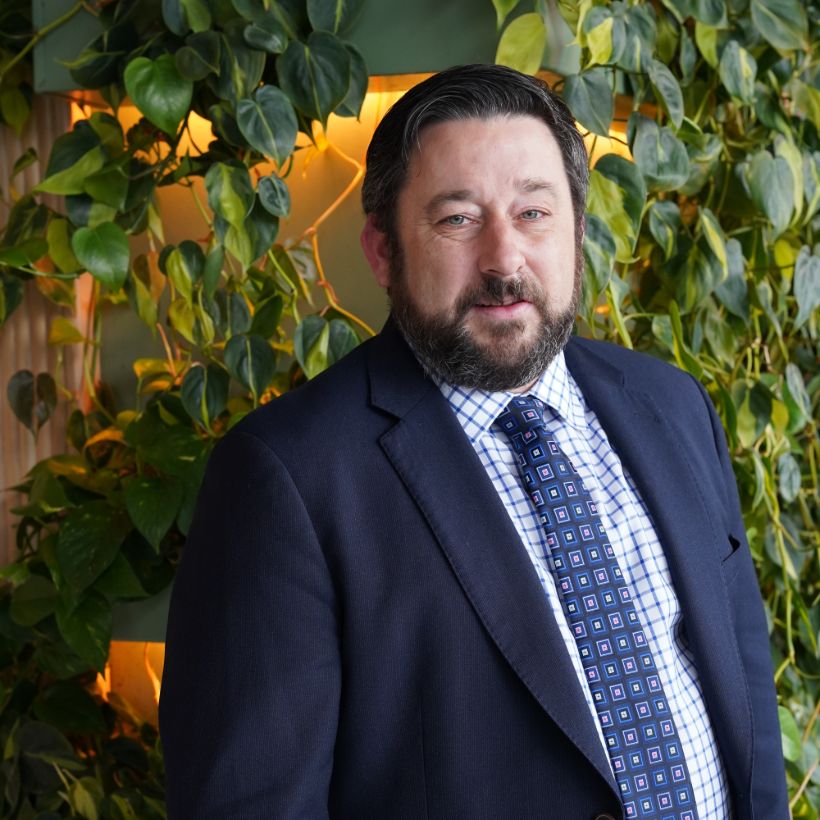 First off, massive congrats on the recent award!
Thank you very much. We're delighted with that and hopefully we'll do well in the Sustainability Awards from the Galway Chamber this week. Climate change is such a big problem. It had taken a back seat initially, in light of Covid-19 but these are problems that must be fixed! We're putting a lot of effort into it. We appointed a new Green Team manager back in October, Leanne Nolan, and she's very enthusiastic about it all. Leanne is an emerging leader within the business with wisdom beyond her years. It's great to see young managers flourishing and growing into roles. We are delighted to be finalists in Galway Chamber Business Awards for Sustainability, this has given real impetus to the Green Team and their efforts.
Tell us a bit about your usual role?
My role is Group General Manager. I report directly to the Directors and I'd meet with the Senior Management team on a weekly basis. We'd look at sales and marketing strategies, revenue figures, future projections, people management, that kind of thing. Then the monthly directors' meetings would give us a longer term idea of where we're going with the business. We're very happy with the redevelopment of the beer garden in An Púcán, which we did last November, and we continue to work on other exciting plans to meet evolving trends.
We'd also ensure that all managers in the hotels and pubs have access to the Leadership team and that their ideas are being fed back. One thing I've discovered in hotels is that you can learn from somebody that's a day in the door. I love fresh eyes in a business! If you see a problem and it's not fixed after six months then you just stop seeing it.
How has your day-to-day routine changed throughout 2020?
Although we couldn't accommodate guests for much of the year, we continued to communicate with them and maintain our relationships. If anybody needed anything, they knew there was still a familiar voice there. From a marketing point of view, it was just about keeping the brands alive. We tried to keep our voice positive and empathetic and when we were allowed to re-open then, it definitely supported a much smoother transition than if there had just been radio silence.
We send E-zines through email out to our customers and we continued to do this during lockdown. We might send it out to 10,000 people and we were getting 60-70 personal emails back to see how we were and to catch up. That showed us that we have a real connection with our customers.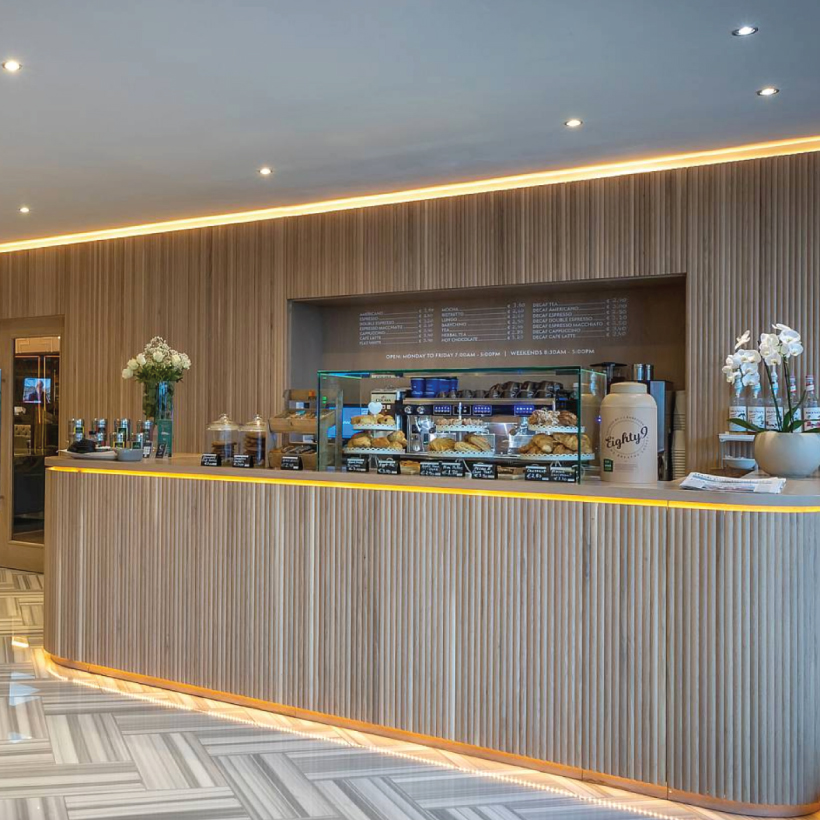 What have you learned in that time?
The first couple of weeks were a shock. We became very disjointed through March and April last year because we just didn't know what to do or what to plan for. Then we sat down in July and looked to develop a strategy that would bring us through Covid. One of the key elements for us was to redo the values of our company. We realised that we couldn't write company values from just our point of view, they needed to resonate with the team. To achieve this, we brought in a third party to do a survey with all employees across all the five businesses. They had focus groups, with no managers present, so the staff could speak freely. They got a full understanding of our business and reported back to us. We're launching our new values next week and we're very excited about that, even more so because all the staff got their say in it. It will definitely give us the foundation to grow our business and come back stronger after all this.

How will these lessons impact your choices in the future?
One of the biggest challenges last year was managing demand when we re-opened. Particularly in the bars, it was just intense from the word go. An Púcán was almost a victim of its own success where every week it was getting thousands of enquiries, so trying to stay on top of that was tough. Since then we have adopted a booking system called resdiary.com which allows customers to check availability and make reservations themselves. You have to engage with technology and I think we'll invest in even more this year. It allows us good control and it ensures that the customers can book in real time. While we were delighted to get so many enquiries for An Púcán, it was challenging! It was putting undue pressure on teams that were already very busy. So the technology really helped.
Do you wish anything had been done differently?
If they could have done something slightly different with the PUP I think it would have benefited people and companies. I think they should have looked at the PUP nearly as a public-private partnership where there may have been alternatives to allow for more connection and engagement with teams. I believe this connection would have been beneficial in terms of reducing anxiety levels.
December was very hard because all the team knew we would be going into lockdown again as they were returning to work. The way it happened was unnecessarily difficult, though, due to the leaks and incessant speculation in the media. Public Health needed to be the priority, this was not questioned, but the communication could have been handled better. Outside of the first lockdown, that was the biggest shock of the whole year!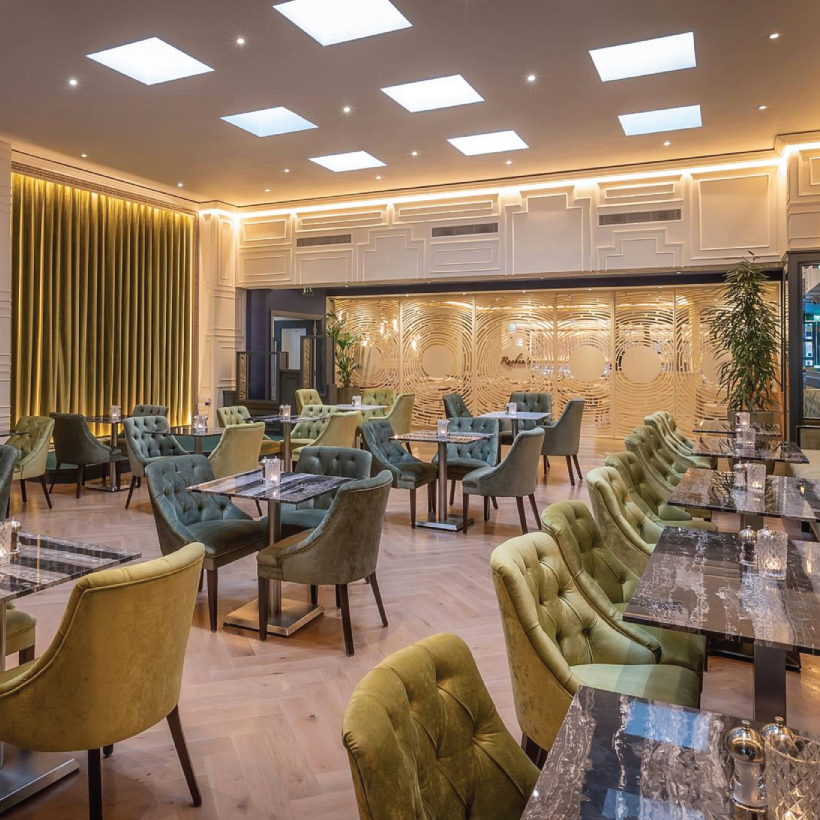 What message would you send yourself 12 months ago if you could?
When this all started we got a bit wobbly for six or seven weeks but then we got ourselves aligned and started moving again. We realised that "this too will pass", so there's no point worrying about what you can't control. From adversity comes strength.
What are your hopes for the year ahead and beyond?
I'd like to finish this year with our staffing levels back up to where they were and for some of the younger stars, that have been with us a couple of years, to get them on a defined road to a career in hospitality. I do believe that my replacement currently works in the company and they may not have been identified yet. In 10 years' time, I'd love to be able to say that every manager in the company was trained up by us. We want to become an employer of choice in Galway and thankfully we have the know-how with our HR and branding teams to achieve that.
It was a very challenging year but we're definitely looking forward with positivity now. We can see the light at the end of the tunnel! We're blessed to be located in Galway because this is going to be one of the really highly sought-after locations, even before international tourists come back.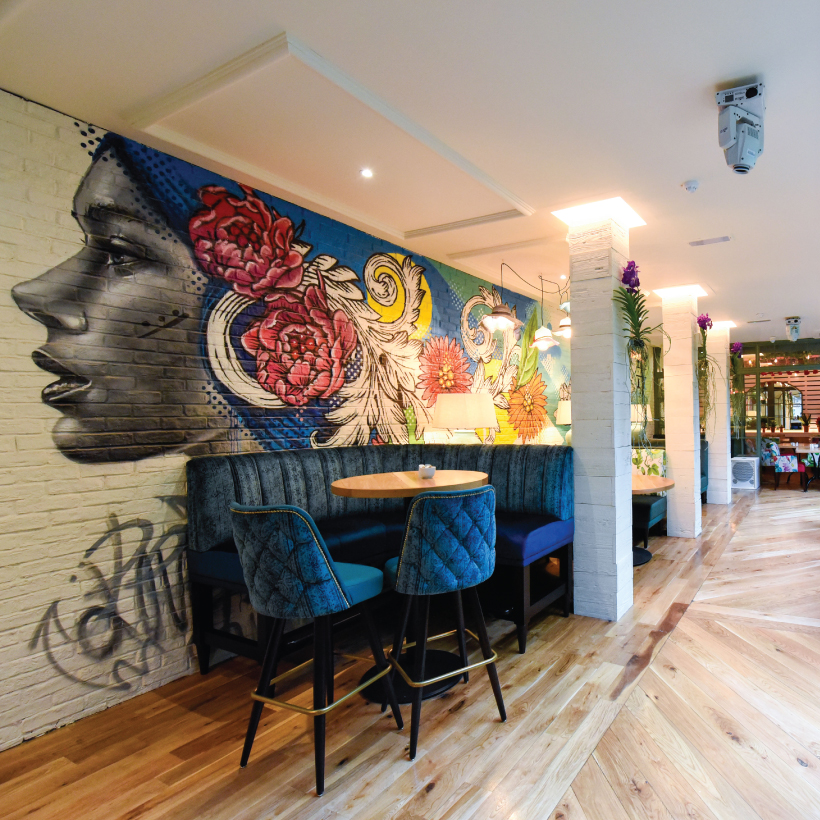 We hope our latest edition of 'When The Going Gets Tough' has painted a picture of this fantastic Galway company that we should all be proud of. Check out their website for more information and follow The Connacht Hotel, An Púcán, and all the other brilliant spots on social media to keep up to date.
Published on Updated on