An innovative platform created by Galway minds, EAZYtowork is the newest, easiest way for employers and workers to fill work shifts and solve the hiring headache!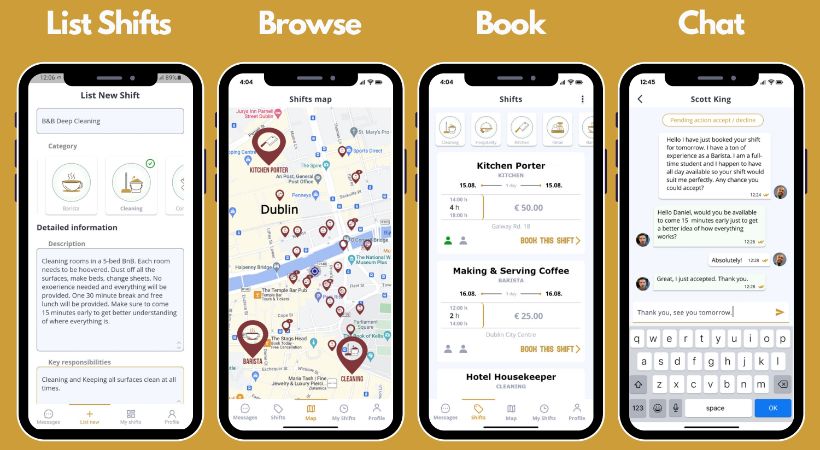 The Irish software startup is available right across the Republic of Ireland and emphasises a focus on creating a space where getting hired for a job is as simple as booking a taxi. According to Bernard of EAZYtowork; "Inspiration for this booking concept actually first came during the lockdown more than year ago where a lot of workers were cut short and lost their jobs. It has put us to thinking how we can help individuals get back on their feet quickly and casually."
Benefits of using the EAZYtowork App include no costly per-hour fees, direct employer-worker contact and total flexibility on both sides; employers post unfilled shifts and workers can book shifts according to their free time. "We are on a mission to provide workers with total flexibility over their work and help people find work on their own schedule." Bernard continued; "Our built-in map will even allow them to browse and book shifts on the go. If you're ever in Dublin for a day and you have time to spare, book a 2-hour cleaning shift for example, get yourself some extra money. App is also designed to allow workers access into hiring mode where they can post 1 time event shifts, such as barman stag parties or babysitting shifts. Possibilities are endless and we will leave it up to the community to explore them."
IF YOU ARE HIRING
This App offers employers an innovative and modern way of handling simple job vacancies. The easy-to-use process will attract those looking for work and makes it the perfect platform for those hiring, providing businesses with unlimited last-minute staff access. This App allows you to cover shifts should someone call in sick, covers holidays and the demand of rush hours as well as get you 1 time staff access for various events. Download the EAZYtowork App on Google Play or Apple Store or on their website here today for FREE and get hiring!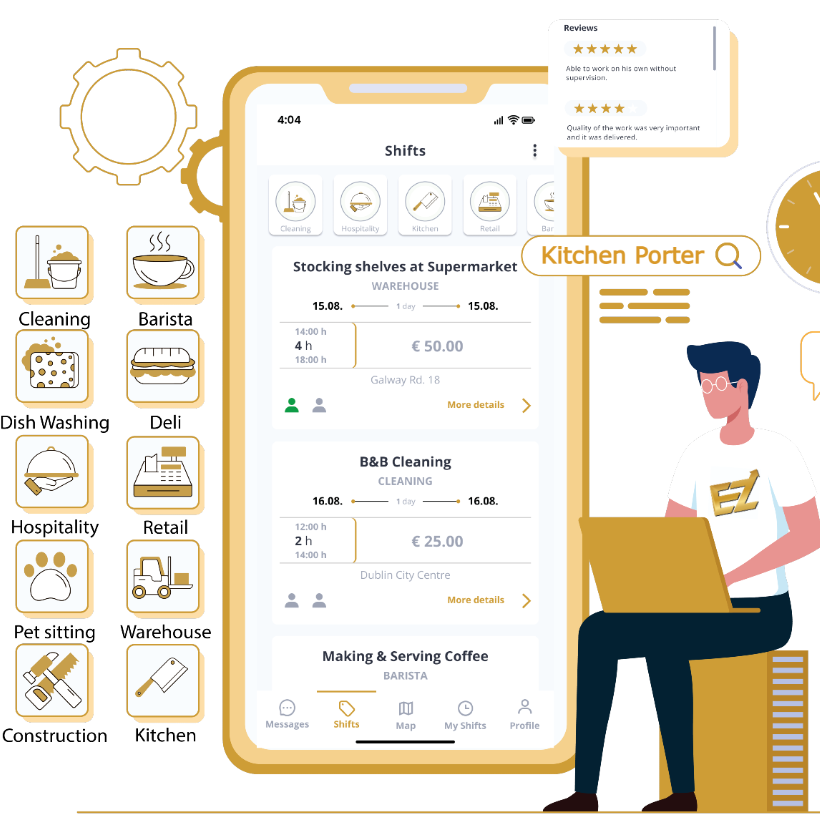 IF YOU ARE LOOKING FOR A JOB 
This App provides a unique opportunity for you to apply for simple jobs on a per-shift basis. This easy Come & Go style will allow you to:
Have complete control over your time (book and work shifts that suit you).
Work on the go! Travel around the country and work shifts in each city as you go through the in-App map.
Work when you want, whenever you want! So, you never have to feel tied up in one place again. Welcome to a whole new world of job hopping!

How to start booking shifts?
Simply download the app on Google Play or Apple Store or on their website here and set up your profile, which will act as your CV. All you need is the right to work in Ireland, PPS number and at least be 18 years of age. Once you are set up, complete shifts to gain experience, build up the ratings and polish your Profile to perfection!
Bernard of EAZYtowork concluded; "what it comes down to really is that finding simple work in 2022 should be as easy as booking a taxi. Therefore, we present to you, booking for jobs!" This really might just be the future of job applications! For the first two months since its launch the EAZYtowork App will be completely FREE for all users, so really, it's a win-win for everyone.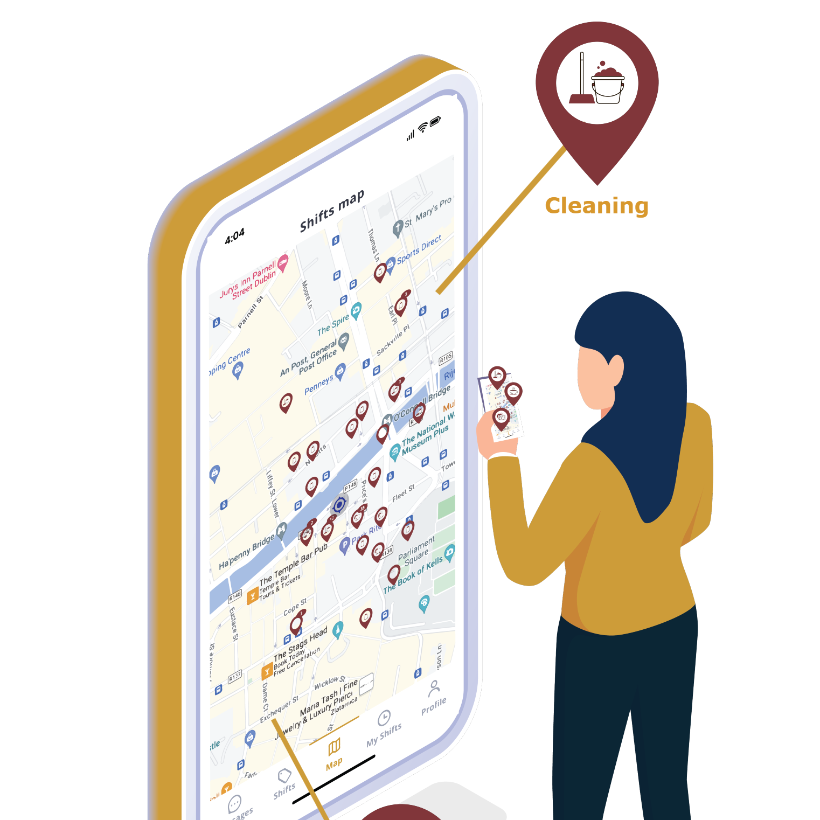 As traffic builds on the site and the promotional period of two months concludes, the App will charge a subscription fee to employers. For 49.99/month, employers can post an unlimited number of shifts. Alternatively, you can select a single 9.99 per listing option.
Download the EAZYtowork App on Google Play or Apple Store or on their website here today for FREE! For more information about this innovative job hiring app and sign up to get the first two month FREE right here.  
Published on Updated on