A podcast recorded in a shed at the bottom of a garden in Galway has been streamed all over the world and has now reached the phenomenal milestone of being downloaded 5 million times!
Tommy Tiernan, Hector Ó hEochagáin and Laurita Blewitt are three friends who got together in the height of lockdown, sat around the table in a henhouse and started having the chats. These chats quickly became the Tommy, Hector and Laurita Podcast, a No.1 smash across all podcast platforms which has never failed to make us grin from ear to ear. The trio this week celebrated another incredible milestone as the podcast now has over 5 million downloads and has been listened to in 175 countries, all in less than 9 months!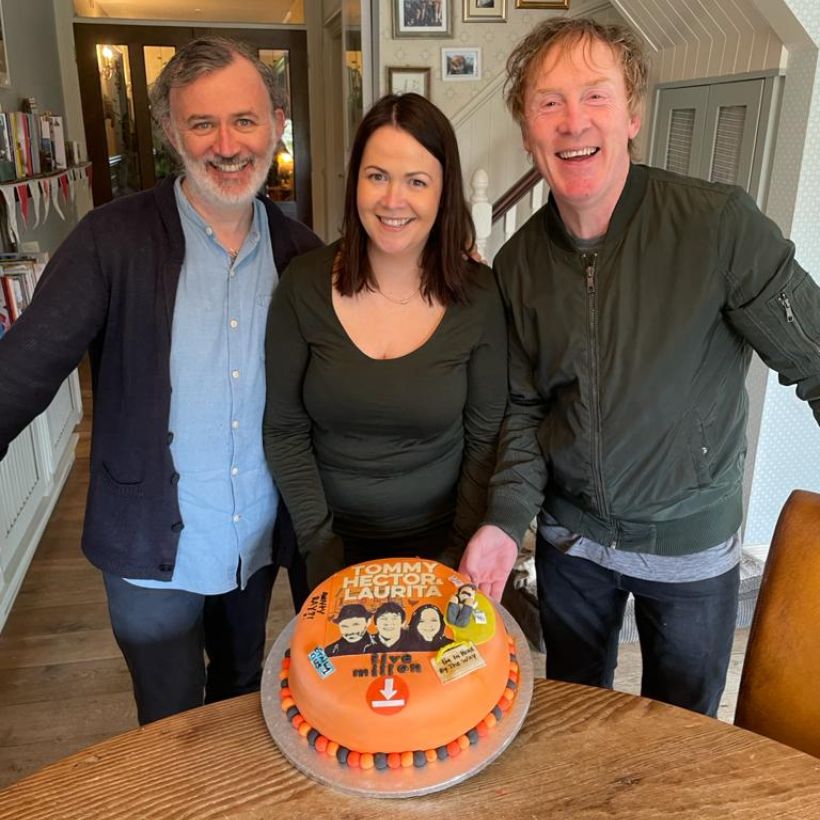 Tommy Tiernan said - "To hear about the joy and laughter that the podcast brings to so many people is incredible. We hope to keep ploughing on until we hit 50 Million. Thank you so much for listening" while Laurita added, "it's an honour for me to be working with two individuals from Meath, after what they did to us in '96."
Hector Ó hEochagáin is incredibly proud of what they have created, saying; "The reaction has been unbelievable and we're so proud the podcast is reaching so many parishes, both here at home and abroad."

The Tommy, Hector and Laurita Podcast is released every Thursday, with a subscriber-only episode available every Monday through their website www.thlpod.com . Their website also contains an archive of previous episodes, articles about the three presenters, plus an area where you can submit your suggestions to actually name the Thursday podcast episode! The Tommy, Hector and Laurita Podcast is available to listen on Acast and all good podcast platforms.
You can read our fantastic interview with Hector Ó hEochagáin in ODE - A Glimpse of Galway. Order HERE.