When you're sitting under the sun in the beer garden out the back, the historical significance of Murty Rabbitt's might slip by unnoticed. With origins dating back to the California Gold Rush of 1849, this Forster Street bar, kitchen and garden is one of the oldest watering holes in the city and when we say it's worth its weight in gold - we mean it.
In honour of their newly claimed title of Best Beer Garden in Galway - as voted for by our very own readers - we've decided to venture way back to 1872, when it all began and celebrate the years of memories that have made Murty Rabbitt's what it is today.
Sparked by the discovery of gold at Sutter's Mill on the American River in 1848, hoards of people from across the globe set sail for California in order to source their share of the goods. Amongst these men - who would go on to become known as the Forty-Niners - was Cormac Rabbitt. A hopeful Galwegian with a strong work ethic, Cormac made the courageous journey from coast to coast and his bravery was certainly rewarded. Cashing in his gold and returning home just over ten years later, Rabbitt opened up a flour milling business on Quay Street in 1860.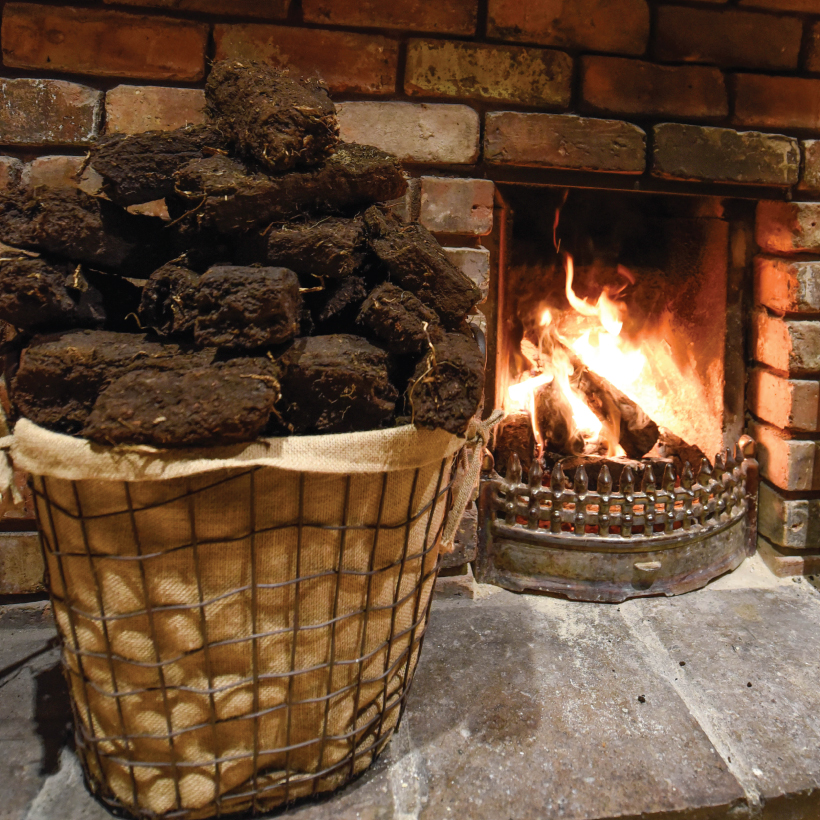 As fate would have it, the building went up in flames some time later but - as they say - when one door closes, another opens. In putting the last of his Gold Rush money into the establishment of a bar and grocery store, Cormac Rabbitt was opening the doors of an establishment that would go on to become a venerable Galway institution. Staying in the family for four generations, Cormac and his wife Margaret passed the business over to their son Peter, who became the proprietor while it was known as Rabbitts Provisions Shop, Licensed Premises and Lodgings.
During Peter's time at the helm of the pub, one of the most noteworthy events in all of Murty Rabbitt's history occurred. Joseph Howley - Peter's nephew - was one of the young Oranmore Volunteers of the 1916 Rising and sought refuge from the British soldiers who were on the hunt for rebel forces. After a while spent hiding out in the pub, Howley was arrested, imprisoned and eventually shot dead by the Royal Irish Constabulary in 1920. A monument has since been erected in his honour and can be found standing proudly in Oranmore to this day.
Back in those days, the pub had an early morning license that allowed them to cater to the Forster Street market dwellers. Floor sprinkled with sawdust to soak up the muck from their wellies, farmers would hold court at the bar from morning right through to the evening. In 1942 - during World War II - Peter Rabbitt passed away and the business was passed down to his own son, Charles, who eventually handed the reins over to his brother, Murtagh (or Murty) who enjoyed a very successful stint as proprietor.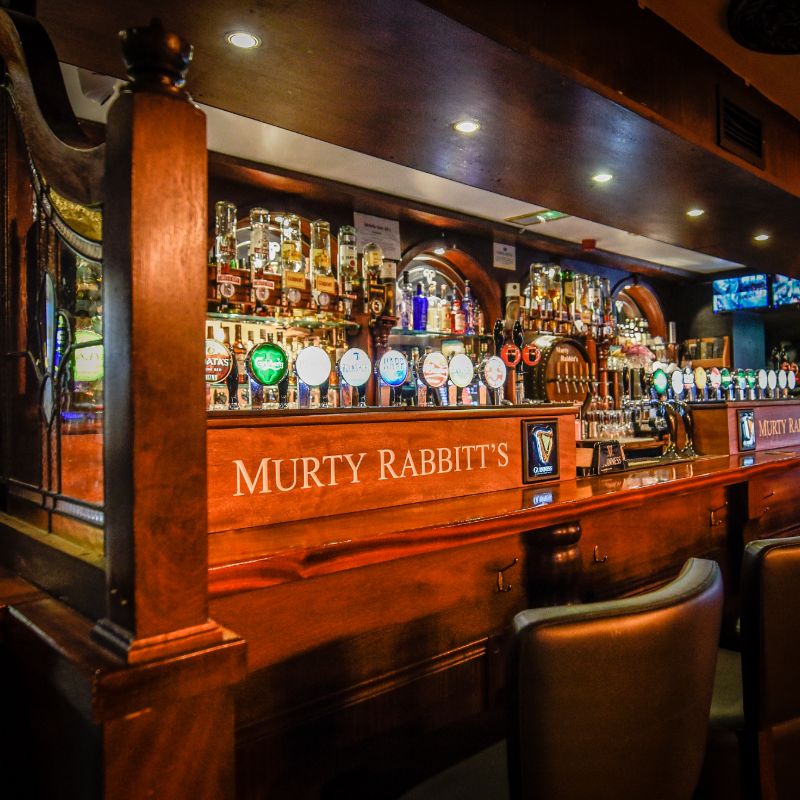 Bottling his own whiskey from John Jameson and Wedderburn's Jamaica Rum, as well as bottling Guinness up to the 1970s, it's also rumoured that Murty's was the first pub in Galway to bottle Smithwicks! Putting his tea merchant skills to good use, he produced his own brand of tea - Rabbit's Tea - which he packaged and sold on-site himself. With stock in the grocery store gradually depleting to nothing by 1984, once Murty's son John took over ownership of the business, the pub and grocers became a pub, restaurant, off license and meeting place for Galway folk.
Passing through a long line of Rabbitts before eventually coming into the hands of current owners Ciarán and Adrianne Hanley in 2007, Murty Rabbitt's now sets the scene for many new memories to be made, while staying true to the whispers of the past that still echo within. Just a five minute walk from the Sportsground, the team at Murty's are huge supporters of Connacht Rugby - it's even home to the official supporters club, Connacht Clan. With the addition of their multi-award winning beer garden back in 2018, a younger clientele have found their home here and, in order to keep up with changing tastes, they've introduced vegetarian options, vegan alternatives made to order, cocktails galore and a broadened range of gin!
A historical pub filled with character and rooted in tradition, all while being in a constant state of evolution, it's safe to say that Murty Rabbitt's has been left in safe hands. With close to 150 years behind it, we can't wait to see where the future takes this Forster Street spot. For more information, click HERE.
Feature Photo by Munster Drone Services courtesy of Murty Rabbitt's Bar
Published on Updated on