Ever wondered where Abbeyknockmoy got its name? Well, prepare yourself... It's from the ancient abbey of Knockmoy! With origins way back in 1190, the spectacular building changed hands many times between then and the late 1980s, when it was given a well-deserved facelift by the Office of Public Works. With 830 years of history stretching out behind it, there's a lot of ground to cover so let's just straight into it...

Founded by Cathal Croibhdhearg O'Conor in 1190 - the then King of Connacht - and settled by an Order of Cistercians from Boyle Abbey in Roscommon, the abbey was built according to the tastes, preferences and standards of the Cistercians. Lying just south of Tuam in East Galway, the building now offers a peaceful retreat from the hecticity of everyday life.
It is said that the abbey was established after a horrendous storm on Lough Ree, which claimed the lives of O'Connor's son and a number of his retainers and, to this day, exists as a monument of thanksgiving for survival. However, just 34 years later, Cathal Croibhdhearg met his demise and was buried alongside his wife, Moy, in the habit of a Cistercian.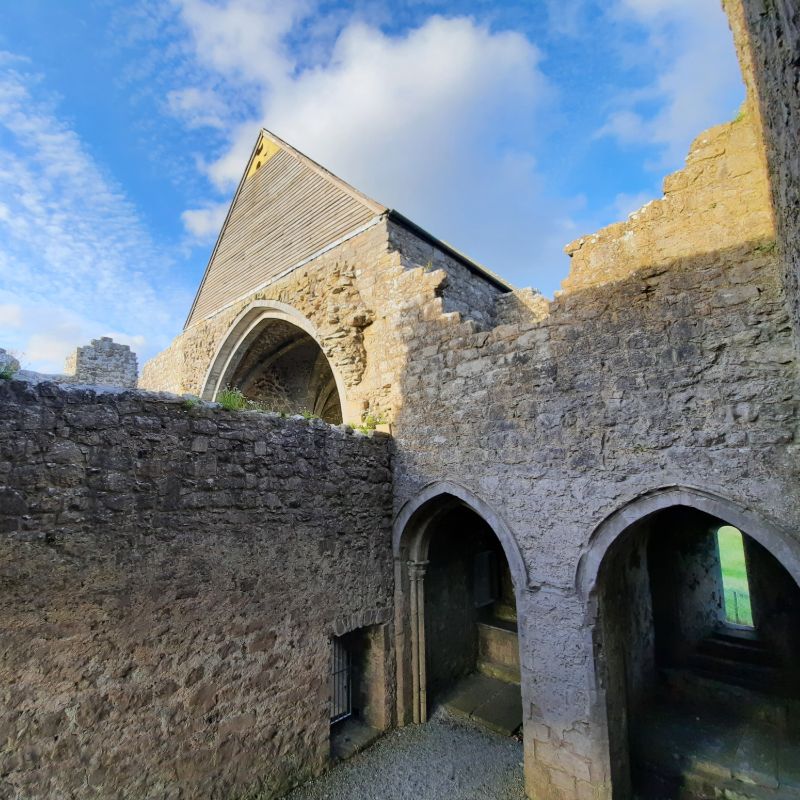 Fast forward to the late 14th century, when the generous Archbishop of Tuam - Muircheartach O'Kelly - granted many endowments to Abbeyknockmoy, including the incredibly valuable vicarage of St Nicholas' Collegiate Church. In 1402, a tomb for the O'Kelly clan was erected by the north wall of the presbytery and in the subsequent years, many members of the family were buried here.
Over the years, many hasty accusations were made against the proprietors of the abbey, including the allegations made in 1452 and again in 1456 that Abbot Malachy O'Kelly allowed the monastery to fall into disrepair and the 1483 claim that Abbot John de Burgo set the abbey on fire! Still and with all, the abbey was later surrendered to the crown in 1542 as part of Henry VIII's dissolution of monasteries.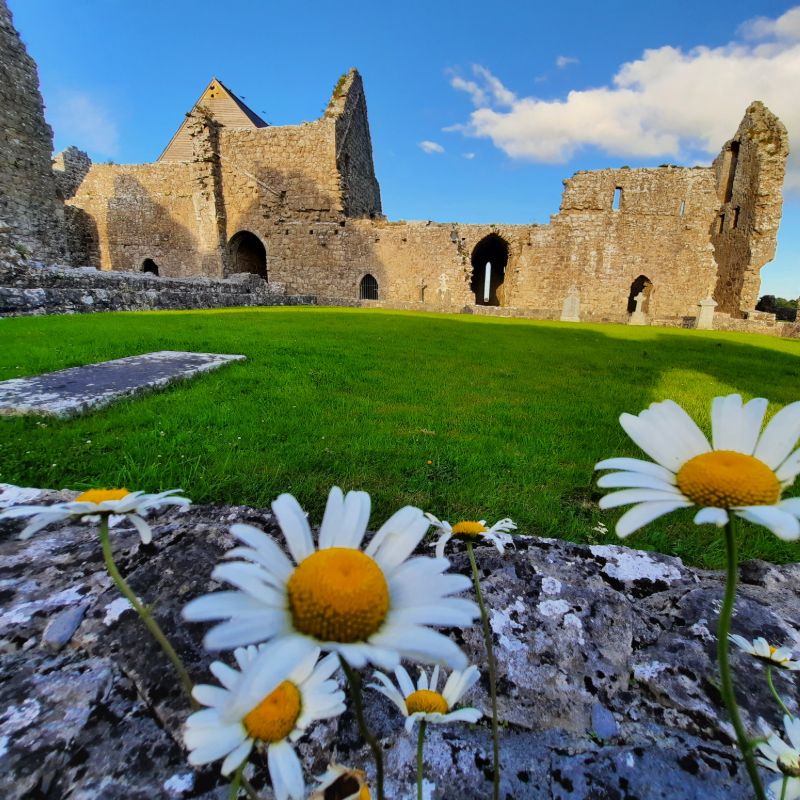 Centuries later, the Office of Public Works weather-proofed the building in order to preserve the abbey and its many painted murals and medieval sculptures. In the time in between, the lease changed hands from Andrew Brereton to Nicholas FitzSymons and later to Francis Blake Forster of Ashfield before eventually opening to the public.
When visiting the abbey today, you'll get the opportunity to admire the work of the 'School of the West' at the east end of the site. Famous for their fine stone carvings and distinctive detailing, their artful craftsmanship can be seen on the east windows and the carved head of King Cathal Croibhdhearg.
For more information, click HERE.
Photos by Emma Laffey
Published on Updated on