Known far and wide for its five-star luxuries, Glenlo Abbey and its 138 acre estate offer up a truly enchanting experience. The impressive five-bay, two-storey detached house has been a constant amidst an ever-changing world for the past 280 years and holds a special place in the hearts of many. The site of many's the wedding, golf game, exquisite meal and comfortable night's sleep, it all started back in 1740...
The ancestral home of one of the fourteen merchant families that made up the famous Tribes of Galway, this fine country house, its grand entrance and flight of steps were built in the 18th century by the Ffrenches. A distinguished Anglo-Norman family who laid down roots in Wexford and later spread throughout Ireland, the Ffrench family is said to have descended from Sir Maximilian Ffrench, whose descendants fought at the Battle of Hastings.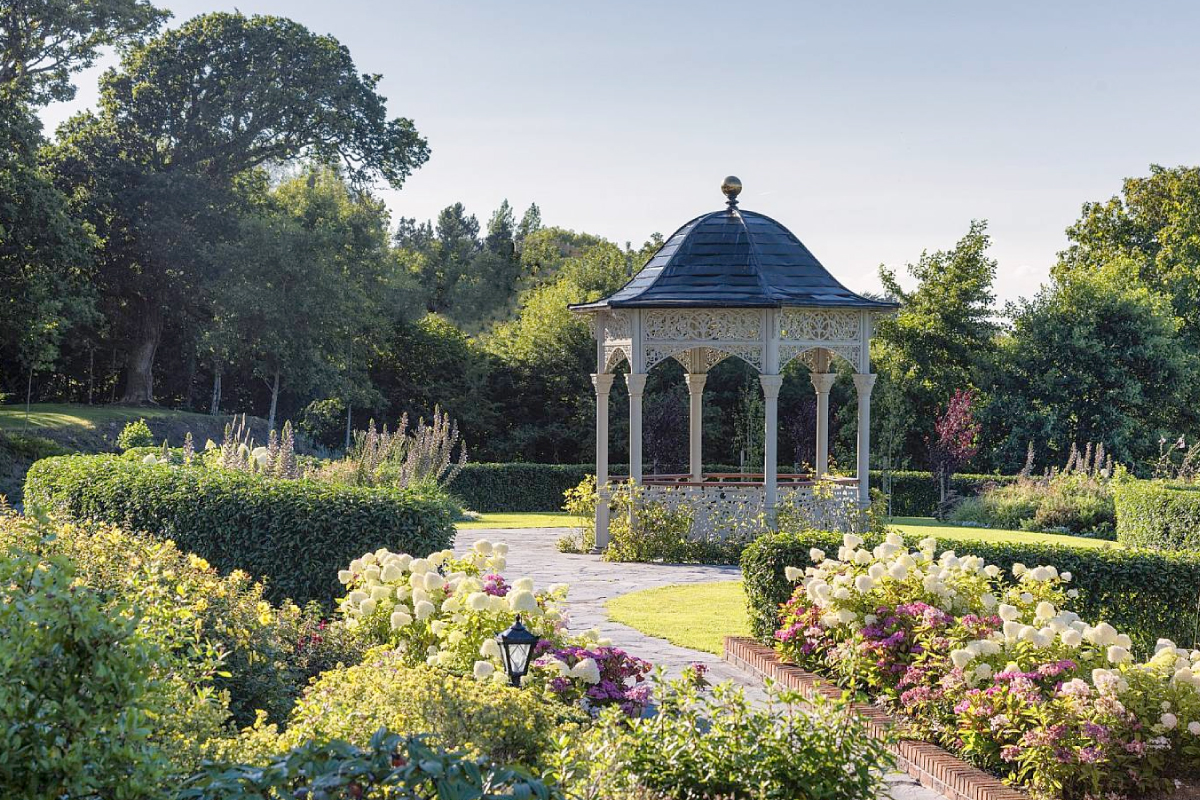 Originally known as Kentfield House - due to its location at Kentfield, Bushy Park - it was later christened Glenlo House. This is a derivative of the Irish 'Glean Locha', which translates to 'Glen of the Lake'. The Abbey itself was built in the 1790s as a private church but was never completed or officially consecrated.
Flash forward to 1846, when the house and surrounding estate were put up for sale. Described as an 'admirable and unique mansion, wanting scarcely anything that art or taste can suggest' and as having every desirely accommodation, the house was then made up of three reception rooms, nine bed chambers, cellars, pantries, a coal lock-up, a farmyard and servants' quarters, among other facilities. Sure what more could you want?
Eventually purchased by another of Galway's Tribes - the Blake family - the estate went on to be sold to the Palmers in 1897, who called Glenlo Abbey home for the next 90 years. Changing hands yet again in the 1980s, it was the Bourke family who lovingly restored the building and transformed the site into a hotel. Ten years later, in the '90s, two original Orient Express carriages were placed on the grounds, which would go on to become the wonderfully luxurious Pullman Restaurant.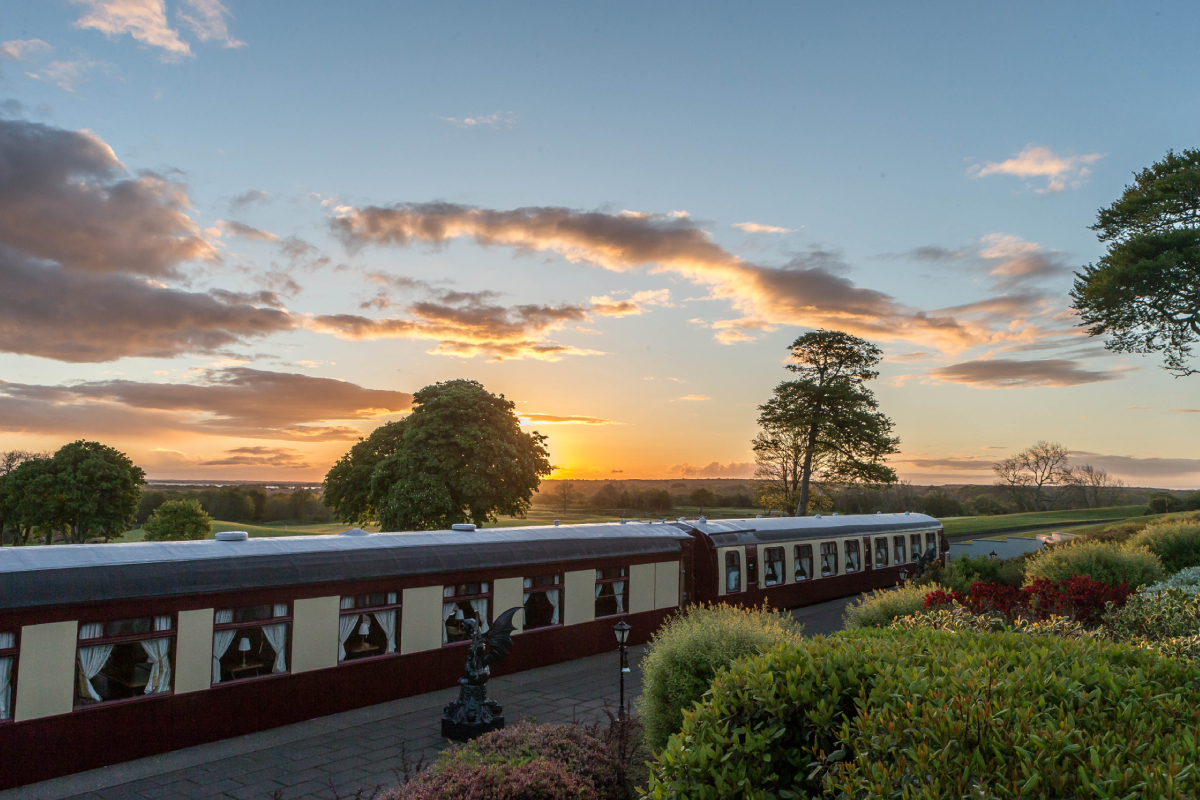 These carriages date back to 1927, when they served on the Paris to Istanbul to St Petersburg route and have been fantastically converted into an award-winning eatery that provides an incredibly unique dining experience all while retaining the original charm and character. With private booths, spectacular views of Lough Corrib and a delectable menu, the Pullman has become quite the beloved foodie destination.
In 2013, Glenlo Abbey Hotel and Estate was acquired by Galway Hotelier John and Marie Lally, who have continued to breathe life into this property and estate, making it one of the finest five-star hotels in the country. Having recently opened their doors once again, Glenlo Abbey continues to provide an array of exceptional services including falconry on the walled garden, fishing on Lough Corrib and cycling on the estate.
To find out more about the stunning location or book your stay, take a look right HERE.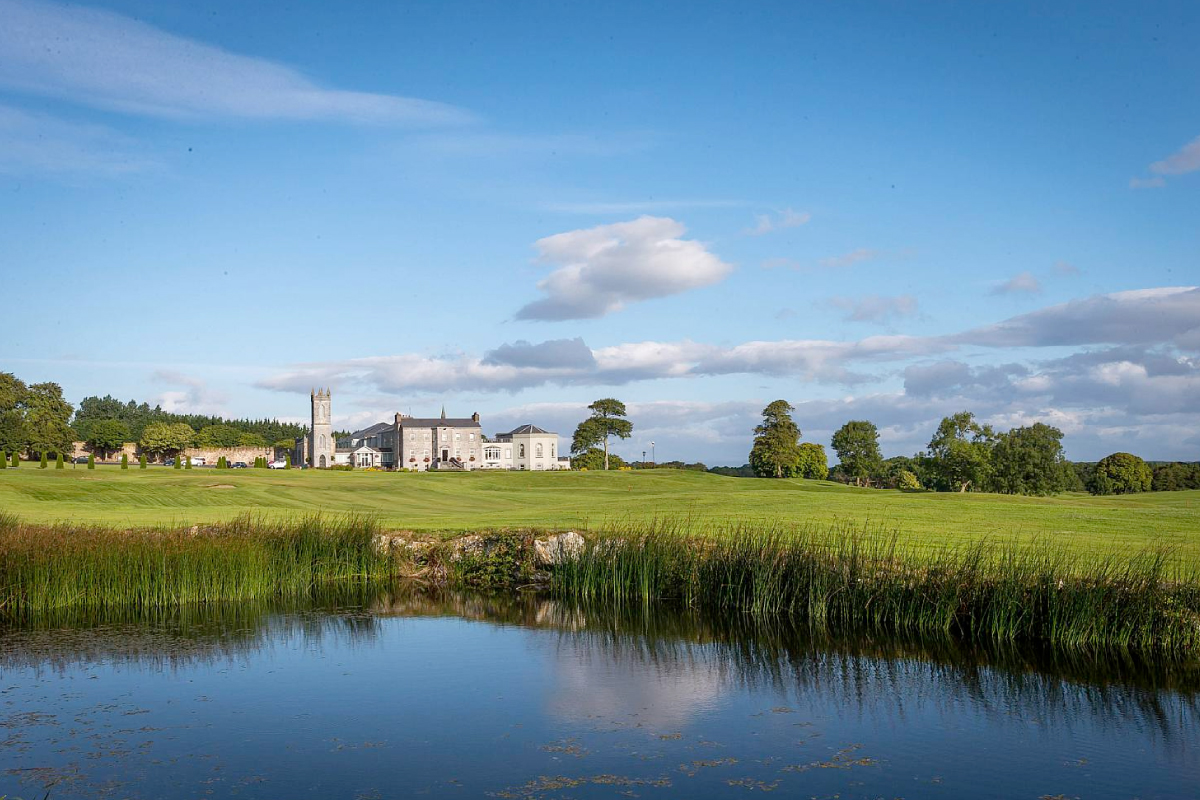 Glenlo Abbey images courtesy | © Glenlo Abbey Hotel
Published on Updated on