Since we know our readers love a good ghost story, we thought it's about time we took a wander down Market Street to the Lynch Memorial Window. Located right at the edge of the St Nicholas' Collegiate Church graveyard, you've more than likely passed this historical monument by many's the time without realising the meaning attached to it. Spoiler: it's quite the haunting tale.

"This memorial of the stern and unbending justice of the chief magistrate of this city, James Lynch FitzStephen, elected mayor AD 1493, who condemned and executed his own guilty son, Walter, on this spot, has been restored to its ancient site." These are the words inscribed in stone just above an ominous skull and crossbones on Lynch's Memorial Window, which indicate the great turmoil and tragedy that are said to have taken place here way back in 1493.
Though the incident is shrouded in mystery and bewilderment, legend has it that in 1493, Walter Lynch - the son of the extremely principled Mayor of Galway - confessed to the murder of a Spanish merchant sailor by the name of Gomez who had taken a fancy to his girlfriend. After a lengthy and fruitless search to find someone to carry out Walter's execution and in an effort to appropriately enact civic justice regardless of familial bond, James Lynch FitzStephen hanged his own son from the window of his Lombard Street home.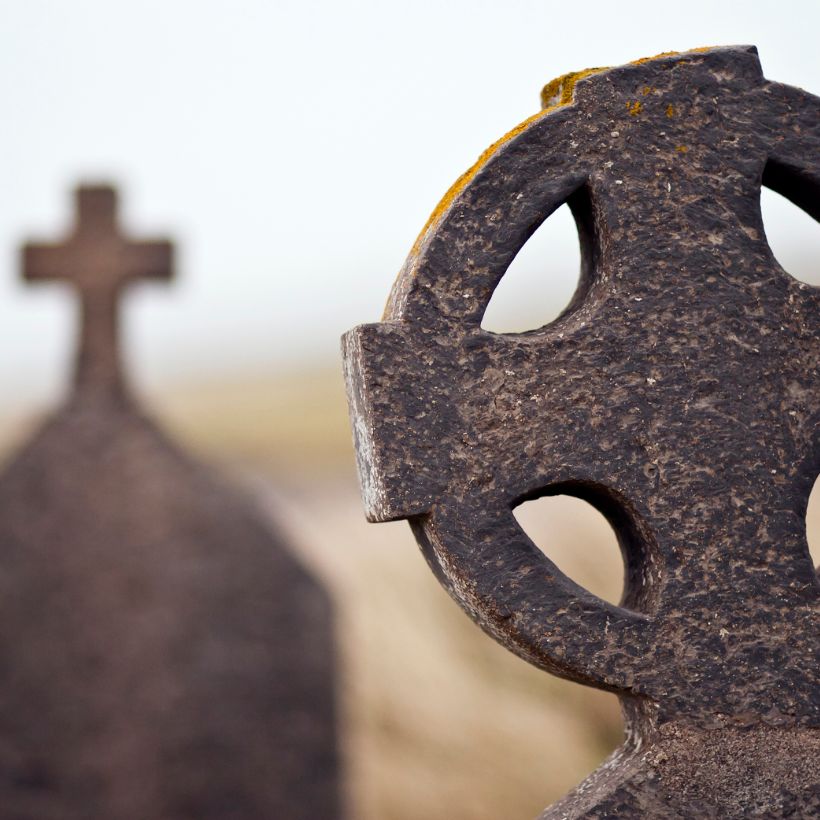 Unable to cope with the reality of what his role had demanded of him, James Lynch retired into seclusion and it wasn't until the mid 19th century that the memorial structure we see today was erected as a monument to the Lynch hanging of 1493. The facade contains a mixture of late 15th and early 17th century architectural features, including a Gothic doorway and a large window that is said to have been taken from the original Lynch house and it rumoured to be the exact window from which the incident took place.

While this terrible tale is taken as Gospel among many, there is merit in the thinking that it was all a work of fiction. In 1807, Reverend Edward Mangin penned a tome entitled George the Third, in which one chapter details the story of said hanging, prefaced with the line, "Which would not have appeared had it not been written". Some thirteen years later, James Hardiman published his own History of Galway that provided an altered and elaborated version of the event.
The original Lombard Street home was rebuilt in 1624 and by the 1800s was still said to reside on 'Deadman's Lane', but given the haunting nature and dangerous state of the building it was demolished in 1844. Whether you believe in the Lynch legend or consider it to be nothing more than a made up myth, the notion had to have come from somewhere! You may just get goosebumps the next time you walk by this Market Street monument.
Published on Updated on