It's high time you get out of the city and visit one of the finest surviving medieval towns in Ireland. Athenry is a picturesque sea of green and has more than its fair share of unmissable attractions to keep you entertained. We've narrowed it down to a couple of spots you've definitely got to check out when you're in the area...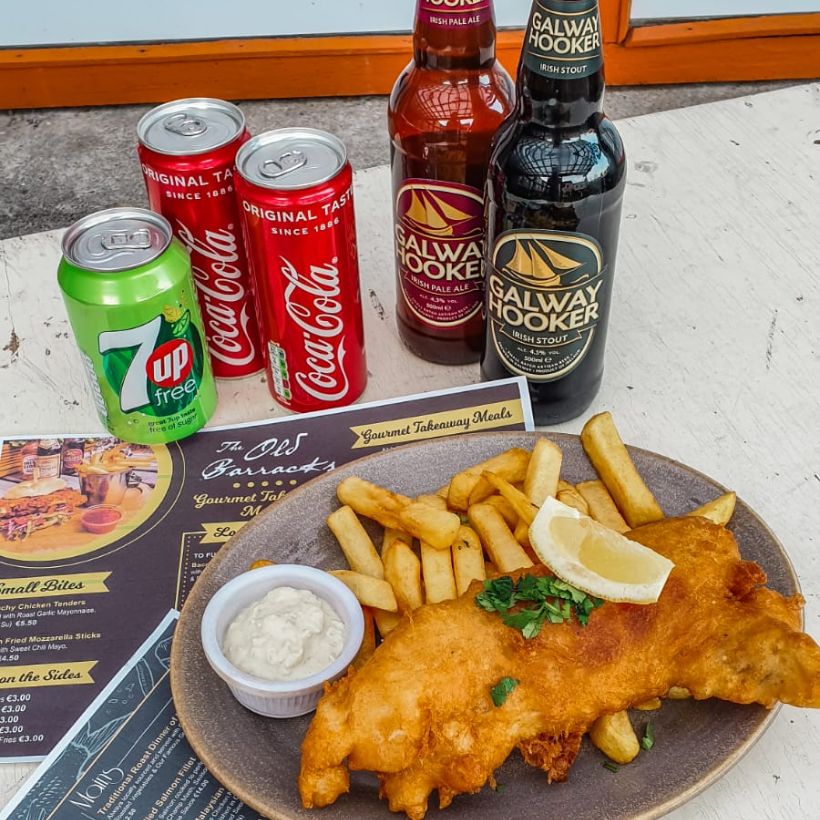 FOOD & DRINK
THE OLD BARRACKS
A stunning eatery at the very heart of it all. The award-winning The Old Barracks is well-known for their warm welcome and their fantastic locally inspired menus. What makes it even better is that all their yummy pastries and treats are made fresh each day at their on-site bakery. Their sister business Stone House - Pizza Bar have loads of delicious stone based pizza options that are guaranteed to keep the whole family happy. They've also got accommodation available at the Lodge at The Old Barrack, so you can spend your night in comfort with everything you need right on your doorstep.
THE EARL INN
Pop into The Earl Inn and treat yourself to some fab Irish craic. Whether you're after a weekend brekkie, a late dinner, after work drinks or Saturday night live music, they have it all! Including a brand new menu and cocktail list, just in time for the summer season which is jam-packed with both old and new favourites. The Earl Inn also host hen and stag dos, parties and cocktail classes, meaning you never go wrong when picking them for your special occasion .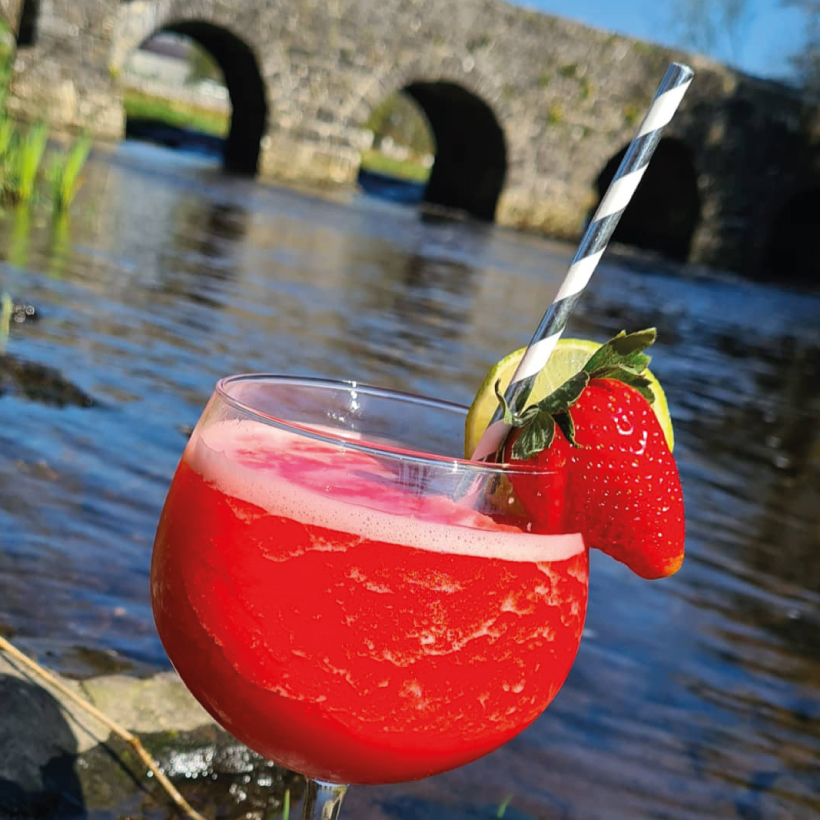 THE NOOK
Call and spoil yourself to a few of The Nook's freshly made crepes. Their homely shop location on Church Street makes them the ideal quick stop lunch spot. For your brunch enjoy freshly brewed coffee with your choice of savoury or sweet crepes, then get yourself a few raspberry and chocolate muffins to go and you'll be all set to take on the rest of your day.
RAHEEN WOODS HOTEL
Call by the Raheen Woods Hotel's gorgeous gazebo and celebrate your trip with a few cocktails. It's the perfect ending to every great adventure - spend the night sipping away on tasty alcoholic drinks and settle down with a satisfyingly filling meal. Indulging on three courses of their expertly prepared dishes is sure to leave you planning your next visit to stay at Raheen Woods Hotel as soon as possible.
HISTORICAL INTERESTS
THE MAGICAL OF DUNSANDLE CASTLE & WOODS
This 15th century castle is absolutely filled with stunningly unique architectural features, including an anti-clockwise spiral staircase, a minstrel's gallery and a secret chamber. Surrounded by a beautiful 20 acres of woodland, there are plenty of pathways and picnic areas to explore. You might even spot some woodland creatures on your travels! Tap here to discover an in-depth look at its fascinating history.
TAKE IN THE ELEGANCE OF CASTLE ELLEN HOUSE
Originally built in 1810, the ruins of the castle can be admired to this day from the front door of Castle Ellen House. It was not until 1974 that Míceál Keaney began the slow process of restoration and created the tranquil escape from the city this area offers. From decorative plasterwork to open fireplaces, there is plenty to be admired at Castle Ellen House.
DOMINICAN PRIORY RUINS
Back in 1652, this 13th century Dominican priory was destroyed by Cromwellian troops, with the tower surviving until 1845 when it finally collapsed. The site of the ruins are littered with tombs and grave slabs - most notably that of Meiler de Bermingham, who was the original founder of the priory - and it most definitely worth a visit.

THE FABLED FIELDS OF ATHENRY
Made famous by The Dubliners, The Fields of Athenry is a ballad that has become an unofficial national anthem here in Ireland. There's nothing quite like gazing down at the patchwork quilt of green fields, watching the small free birds fly and experiencing this piece of authentic rural Irish life.
A BEAUTIFULLY RESTORED ANCIENT CASTLE
The incredibly well-preserved Athenry Castle boasts a richly decorated first-floor doorway and windows, while the interior contains an audio-visual room and exhibition. Dating back to the late 12th century and early 13th centuries, the architectural style of this site is truly something to be marvelled at.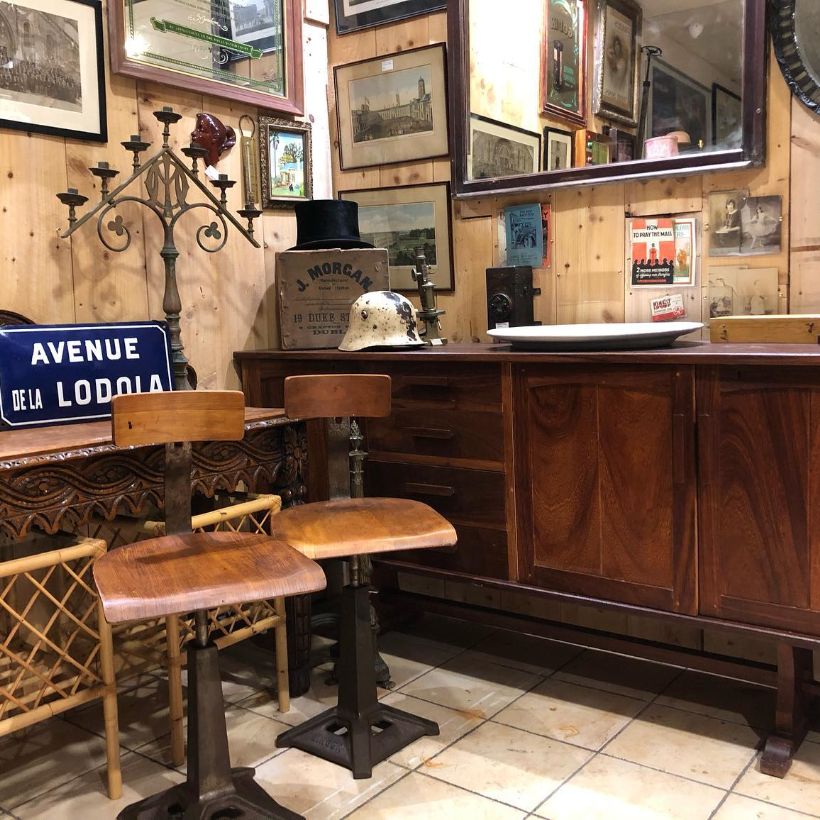 SHOP
JUST KIDZ
Stocking a range of major brands, Just Kidz is a one stop shop for all your kids clothing needs. Their incredible collection of children's clothing, shoes and accessories means you can get all the necessities at your ease. They have shoe fitting available in-stores so be sure to drop in and get the expert team's advice on all your sizing queries.
PEGGI BROWNE INTERIORS
What can only be described as an Aladdin's Cave of wonders, Peggi Browne Interiors is a hidden gem full of stunning collections of furniture, mirrors, home accessories, candles and loads more. With new deliveries arriving in-store each week every visit to Peggi Browne Interiors will introduce you to gorgeous new products. The amazing team also offers a one to one service in order to help you find the perfect piece of furniture for your home.
ATHENRY ANTIQUES
With a focus on giving new life to vintage items, Athenry Antiques has a beautiful array of unique antique furniture and collectables that would be a gorgeous addition to any home. All of their valuable pieces are also available for viewing and purchasing on their online store. You could spend hours examining all their fascinating antiques available in their store, never knowing what treasure you'll discover amongst their vast collection of one-of-a-kind items.
ELEGANCE BOUTIQUE
Whether you are on the hunt for a new outfit or looking to find someone the perfect gift Elegance Boutique is the place to go. From a lovely floral dress to the more casual leisure wear the team at Elegance Boutique has something to suit every occasion. With new pieces being added to their collection each week, you are sure to find a brand new outfit to add to your wardrobe.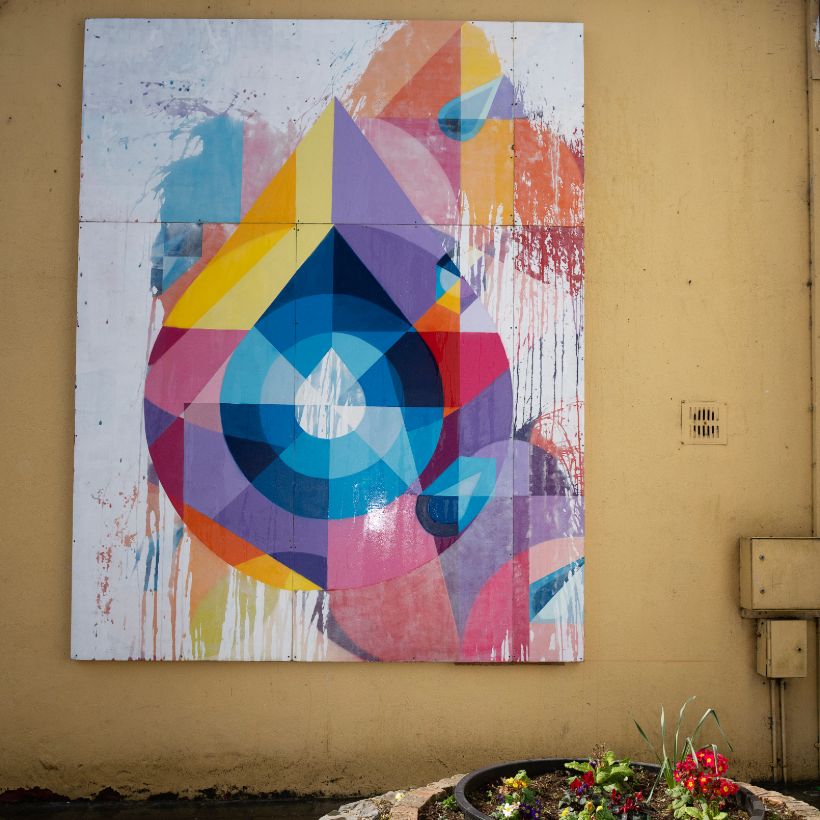 OTHER SPOTS TO VISIT
ATHENRY HERITAGE CENTRE
While in town head over to Athenry Heritage Centre and let them be your guide around this historic town. Seeing as the usual activities and events are returning to their former glory, this is definitely a spot you need to check out. The team behind this Heritage Centre are always more than happy to advise you on your travels and will teach you the full history of iconic Athenry locations in a fun, informative manner.
STREET MURAL THAT CHANGES COLOUR DEPENDING ON THE WEATHER
Hope it Rains | Soineann nó Doineann's Changing States is a vibrant street mural by Galway artist Shane O'Malley which changes colour depending on the weather. Located just above the Square on the gable end of Glynn's Bar, Changing States is an abstract painting that changes its shape, size and colour in reaction to rainfall. The direction, intensity and amount of rain determine which version of the mural is visible, making it as changeable as the weather!