Located east of Galway city, Athenry is a picturesque sea of green and has more than its fair share of unmissable attractions to keep you entertained. Home to the famous 'Fields of Athenry' and one of the finest surviving medieval towns in Ireland, to help you discover all of Athenry's best bits, we've narrowed down a list of our favourite spots in town. Find them below…
Food & Drink
The Old Barracks Restaurant
The award-winning The Old Barracks serve a wide range of delicious dishes throughout the day from tasty breakfast options to late night meals. Their many offerings include baked goods from their onsite bakery, heavenly dishes served in their restaurant, catering services for all your at home events and celebrations and of course their sister business; Stone House - Pizza Bar. These menus caters to all members of the family ensuring that keeping even the youngest and pickiest eaters have their needs taken cared of.
Cross St / more here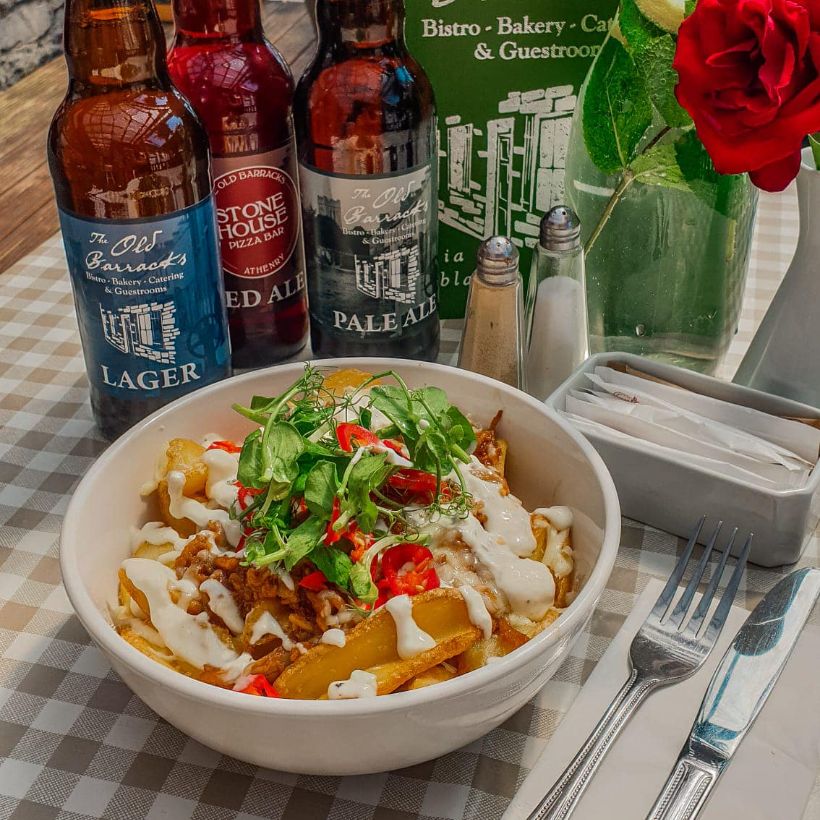 above: photo courtesy of The Old Barracks 
The Nook
If you are in need of a caffeine break, we promise that The Nook has the cure. Alongside their coffee offerings, they also offer a wide variety of baked goods that are homemade every day. All their pastries, crepes, chutneys and relishes are made from scratch, meaning that this is wholesome food at its finest. We recommend calling in around midday for a treat and spoiling yourself to a few raspberry and chocolate muffins for the road.
Church St / more here
The Earl Inn
Located just 1km from Junction 16 on the M6, The Earl Inn is a bar and restaurant that has loads to offer all their guests. With incredible drink deals, delicious food options, live music every weekend and showing all the biggest sporting events on the big screen - The Earl Inn truly has it all. They even are home to an adorable Irish shebeen in their cosy outdoor beer garden. They also cater for hens and stags, birthday parties and even provide their own cocktail classes, so if you have a special occasion coming up, be sure to get in contact with them and see how they can help.
Raford, Kiltullagh / more here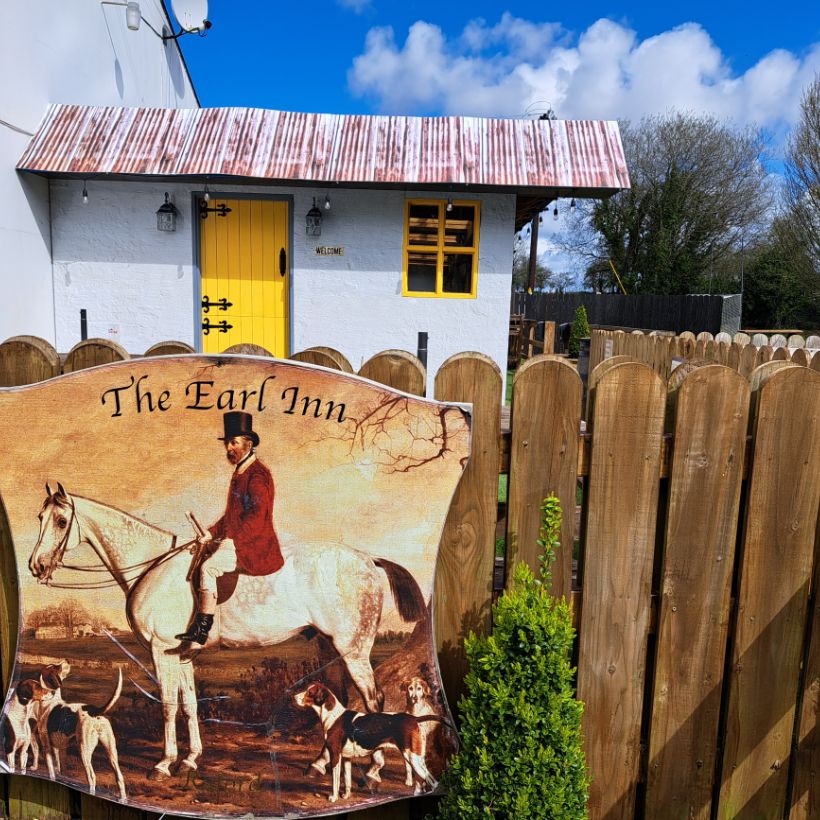 above: photo of The Earl Inn, by Ado Lyons
The Filling Station
Fill up on all your coffee shop needs at Athenry's The Filling Station. This is a one stop shop for a pick me up speciality coffee, pastries and gourmet sandwiches or as they say themselves 'fuel for the soul'. You can also enjoy a refreshing iced coffee or ice cream in their outdoor area or take shelter from the elements in their Box Office sit in area. This spot is also dog friendly so if you are travelling with your pup, be sure to introduce them to The Filling Station team.
Prospect / more here 
Crowe's Bar
Formerly known as The Garden at Dowlings, Crowe's Bar maintains its famous reputation for unbeatable craic and phenomenal nights out. Comprising two main areas; the main bar which is the ideal spot to enjoy a quiet drink and trad music session solo or with pals, and the blossom tree room, their beer garden which offers delicious cocktails and Instagram worthy décor. They also frequently host live music performances and have all the live sports action showing on their screens throughout the bar. Topping it all off they are also dog friendly.
North Gate St / more here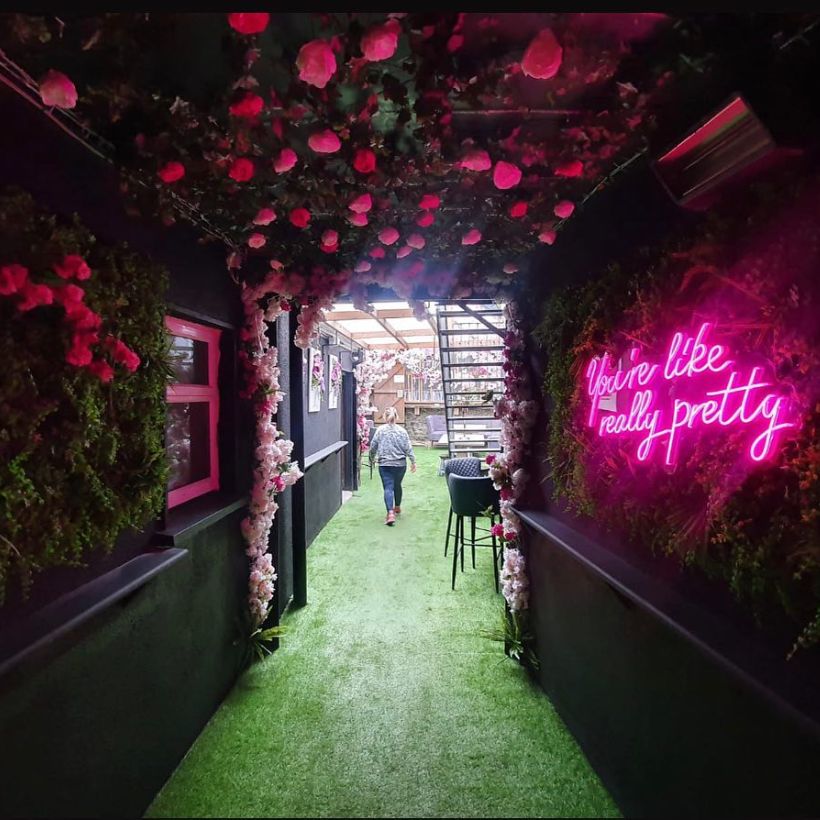 above: photo courtesy of Crowe's Bar
J Glynns Pub
J Glynns Pub comprises an electric atmosphere, heated beer garden, sports on the big screen, creamy pints of Guinness, and a DJ every Saturday night. From the moment you step in the door of  you'll be treated like one of the regulars and feel right at home in no time. As the locals will tell you this is a top class pub ran by amazing staff and is one of the best spots in east Galway for a pint with pals.
Old Church St / more here 
La Pause Dessert
When you want to put a pause on your day's activities, La Pause Dessert is a French café-pâtisserie that serves delicious coffees, pastries, sandwiches and loads more. Their homemade chocolates are to die for and their little cakes make for the perfect dessert after spending a day exploring the area or after being on the road all day.
4 Burke's Lane / more here 
Shop
Just Kidz
Stocking a range of major kid clothing brands, Just Kidz offers an incredible collection of children's clothing, shoes and accessories. They also offer shoe fitting in-stores so be sure to drop in and get this expert team's advice on all your sizing queries. If you know someone with a baby on the way, the Just Kidz Baby Box is an ideal and original baby present that contains loads of helpful newborn baby items. So, whether it's a gift for a precious newborn, a birthday present for a deserving little one or a much-needed pair of runners for a growing child, find it all at Just Kidz.
Unit 6, Athenry Shopping Centre, Prospect / more here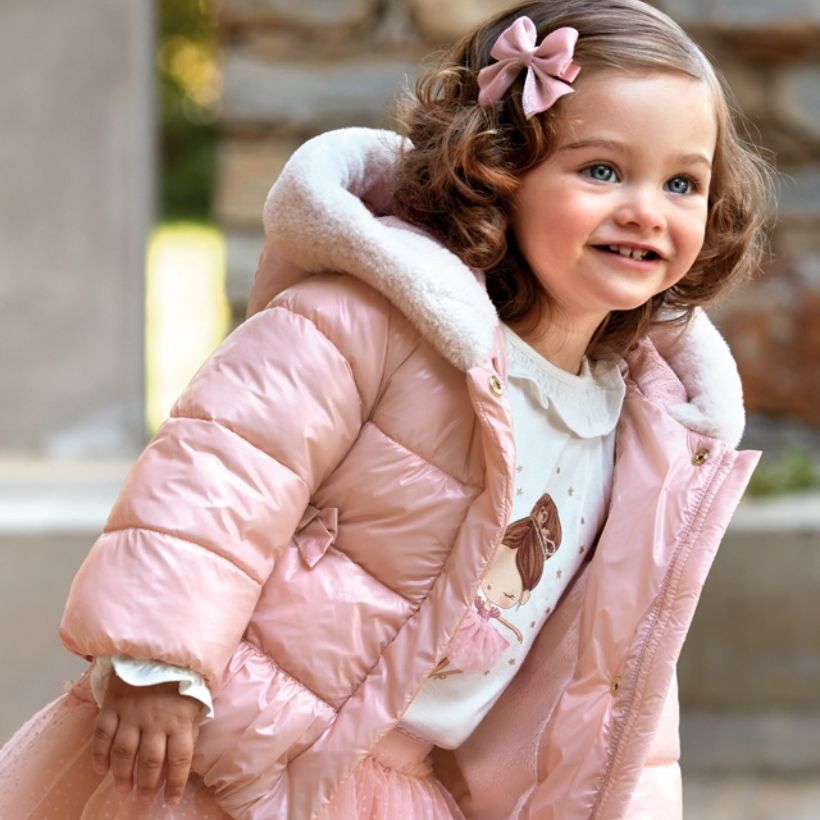 above: photo courtesy of Just Kidz
Peggi Browne Interiors
A hidden gem full of stunning collections of furniture, home accessories, clothing, jewellery, gifts and loads more goodies. Peggi Browne Interiors has new deliveries arriving in-store every week so every time you visit them you will be introduced to gorgeous new products for your home. This amazing team also offers a one to one service in order to help you find the perfect pieces that match exactly what you are looking for, whether that's for sprucing up an outfit or your home.
North Gate St / more here 
The Fields of Athenry Gift Shop
This is a gorgeous little store with lots of hidden gems, something to suit every occasion and every budget from €10 to as far as your budget can stretch. The family run Fields of Athenry Gift Shop offers a wonderful combination of gifts and items, from homeware, jewellery, art, lighting and decor, handbags/purses, clothing, scented candles & fragrances, watch batteries/straps.... the list is endless.
Church St / more here 
Athenry Antiques
Placing a focus on giving new life to vintage items, Athenry Antiques has a beautiful array of unique antique furniture and one of a kind collectables that would be a gorgeous addition to any home. All of their valuable pieces are also available for viewing and purchasing on their online store. You could spend hours examining all their beautiful antiques available in their store - and we highly recommend it!
8 Church St / more here 

Elegance Boutique
Are on the hunt for a new outfit or looking to find someone the perfect gift? Look no further than Elegance Boutique. This is a fabulous established boutique in the heart of Athenry town featuring a wide range of everything from lovely floral dresses to the more casual leisure wear. With new pieces being added to their collection each week, the team at Elegance Boutique can help you find a perfect new outfit to add to your wardrobe.
Cross St / more here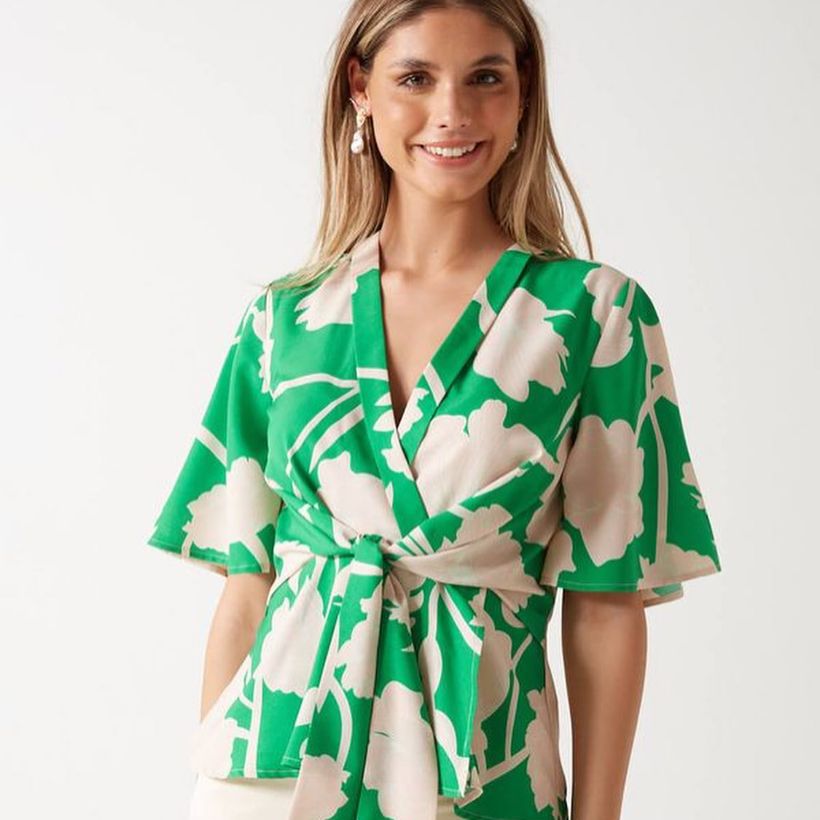 above: photo courtesy of Elegance Boutique
Sleep
Lodge at The Old Barracks
Spend your night in comfort with everything you need right on your doorstep at the Lodge at The Old Barracks. Your stay with them will include all the comforts of a king size bed and quality linen with the addition of locally inspired furnishings. Breakfast is served every morning in the neighbouring award-winning Old Barracks Restaurant. Additionally, thanks to its close proximity to Athenry Castle, Athenry Heritage Centre, and the Athenry train station which provides regular trains in and out of Galway city daily, this is the perfect base for exploring Galway and the Wild Atlantic Way.
Cross St / more here 
Raheen Woods Hotel
Nestled amongst the famous fields of Athenry, the 4-starred Raheen Woods Hotel offers all visitors a tranquil getaway from the hustle and bustle of the city. The accommodation is a fresh fashionable blend of sleek design and contemporary luxurious interior with state of the art conference and event facilities, complimentary Wi-Fi access throughout the hotel and a magnificent leisure centre and spa. Kardio Kids, our indoor state of the art play centre with climbing frames, ball ponds, slides & much more is available for children to enjoy in a safe and fun environment. With more amazing midweek and weekend breaks available, you can package your time away with them to include great food, relaxing spa treatments, golf, spectacular sightseeing along the Wild Atlantic Way, adventures in the Hidden Heartlands and much, much more. At Raheen Woods Hotel the choices are always endless.
Raheen / more here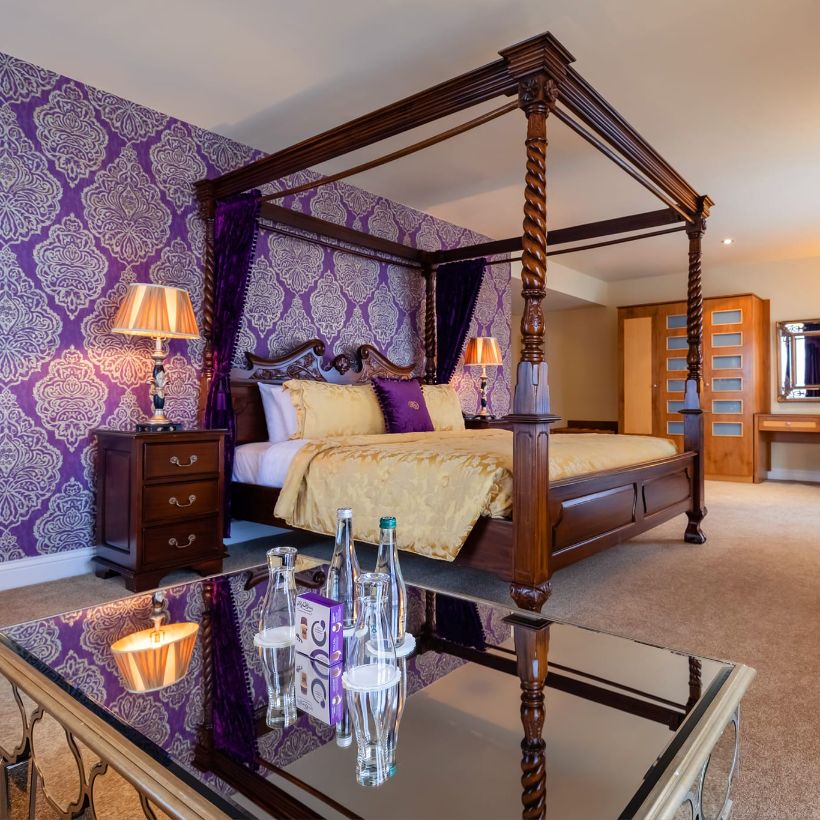 above: photo courtesy of Raheen Woods Hotel
Other Spots to Visit
Athenry Heritage Centre
Dive into the history of this historic medieval Galway town with the help of Athenry Heritage Centre. Visitors both young and old can experience this history with interactive exhibits of weaponry, armour, dressing up in medieval costume and have-a-go archery. The heritage centre is recognised as a premium visitor attraction for the services it provides and can teach you the full history of iconic Athenry locations in a fun and informative manner.
The Square / more here
District Health & Fitness
One of the best personal training and healthy lifestyle facilities in east Galway, District Health & Fitness can cater to all your health, fitness, nutrition, retail, injury rehabilitation needs and much more. They've so much to offer people of all abilities, so if you've been thinking about making lifestyle changes, District Health & Fitness is just the place for you. They also offer a range of classes throughout the week that are available to non-members so if you interested in checking them out, they might just be the thing for you.
Raheen Industrial Estate / more here 
Street Mural that Changes Colour with the Weather
Hope it Rains | Soineann nó Doineann's Changing States is a vibrant street mural by Galway artist Shane O'Malley which changes colour depending on the weather. Located just above the Square on the gable end of Glynn's Bar, Changing States is an abstract painting that changes its shape, size and colour in reaction to rainfall. The direction, intensity and amount of rain determine which version of the mural is visible, making it as changeable as the weather! See it below.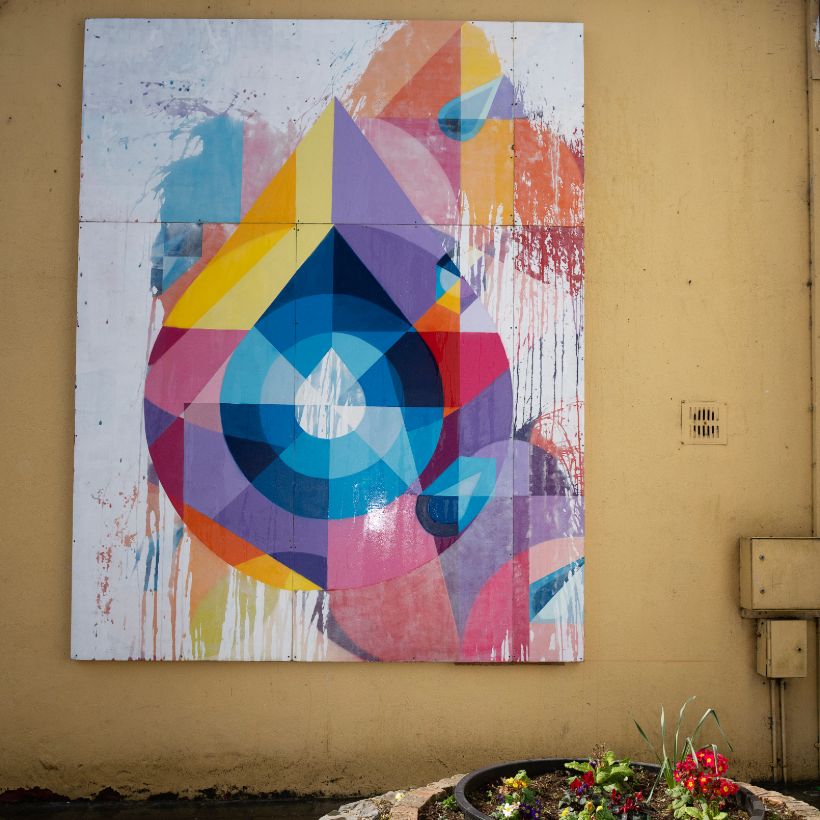 Historical Interests
Castle Ellen House
Originally built in 1810, the ruins of the castle can be admired to this day from the front door of Castle Ellen House. It was not until 1974 that Míceál Keaney began the slow process of restoration and created the tranquil escape from the city this area offers. From decorative plasterwork to open fireplaces, there is plenty to be admired at Castle Ellen House.
Dominican Priory Ruins
Back in 1652, this 13th century Dominican priory was destroyed by Cromwellian troops, with the tower surviving until 1845 when it finally collapsed. The site of the ruins are littered with tombs and grave slabs - most notably that of Meiler de Bermingham, who was the original founder of the priory - and it most definitely worth a visit.
Dunsandle Castle & Woods
This 15th century castle is absolutely filled with stunningly unique architectural features, including an anti-clockwise spiral staircase, a minstrel's gallery and a secret chamber. Surrounded by a beautiful 20 acres of woodland, there are plenty of pathways and picnic areas to explore. You might even spot some woodland creatures on your travels! Tap here to discover an in-depth look at its fascinating history.


above: Dunsandle Castle
Athenry Castle
The incredibly well-preserved Athenry Castle boasts a richly decorated first-floor doorway and windows, while the interior contains an audio-visual room and exhibition. Dating back to the late 12th century and early 13th centuries, the architectural style of this site is truly something to be marvelled at.
The Fields of Athenry
Made famous by The Dubliners, The Fields of Athenry is a ballad that has become an unofficial national anthem here in Ireland. There's nothing quite like gazing down at the patchwork quilt of green fields, watching the small free birds fly and experiencing this piece of authentic rural Irish life.
Published on Updated on