Through the eye-catching ruby door of the grey granite building next to the Spanish Arch is Ard Bia at Nimmos. Housed inside an ancient townhouse is the atmospheric Galway restaurant that remains a favourite spot of both locals and visitors alike. Unknown to many, however, is the vast history that is embedded in the roots of this iconic restaurant space. Let us take a glimpse at Ard Bia at Nimmos in days gone by..
Overlooking the Claddagh basin in the heart of the city, the two-storey houses can be seen on the 1651 map of Galway.  In 1855 these houses were occupied by Dennis Quinn, Patrick Commons and Michael Derrane all of whom kept lodgers at the time. Ships would have docked outside the buildings to unload their cargo of Spanish wines and exotic foods such as olive oil, spices, tea, coffee and cocoa.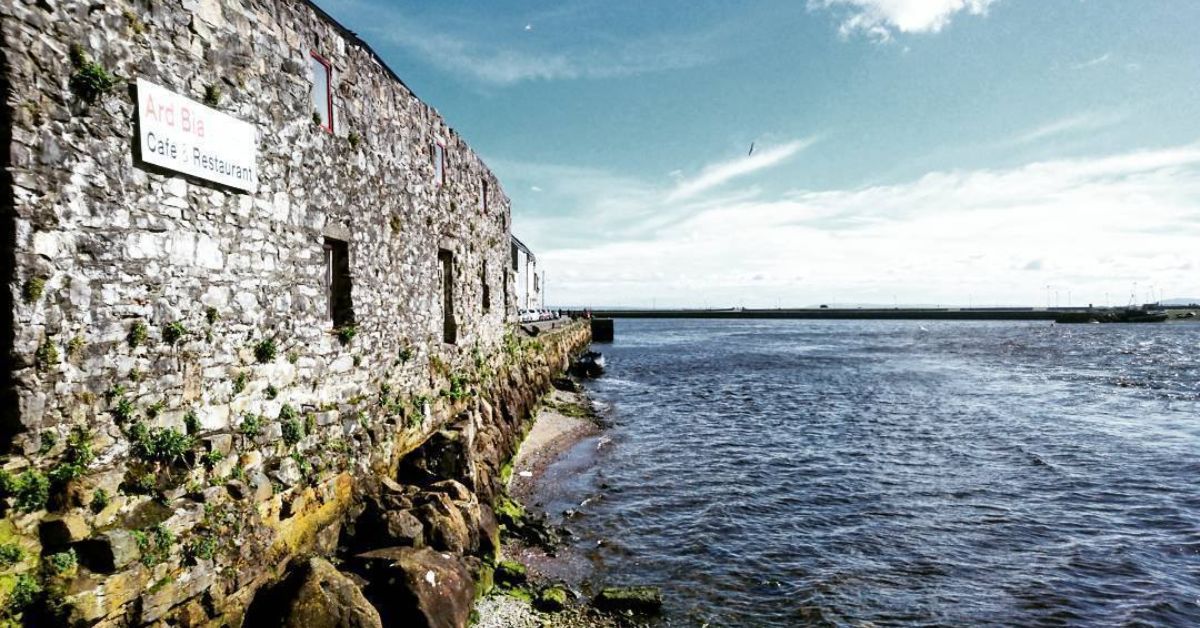 Photo by Colm Henry
Years on, in the early 20th century, Aran fishermen would tie up their boats by the buildings entrance and from there they would sell their goods to local businesses and townspeople. Throughout the decades, the space has been occupied by a variety of different businesses. Talbot's butchers previously worked from the building, followed by Farrell's Garage which opened in 1962 and remained in that location until 1985.
Following that, the building was passed through a number of different owners; A Mr. Mullins briefly used the building as his workshop, Tom O'Reilly of Galway Signs moved into the building shortly before it was then turned into a motorbike repair shop! When Alec and Leonie Finn later bought the building they transformed it into The Blue Raincoat restaurant which was run for a time by Séamus and Kevin Sheridan. When they closed the doors on their restaurant in 1991 the building underwent some vast changes and was largely rebuilt by then owner Harriet Leander, from whom the building went to the current owners of Ard Bia at Nimmos.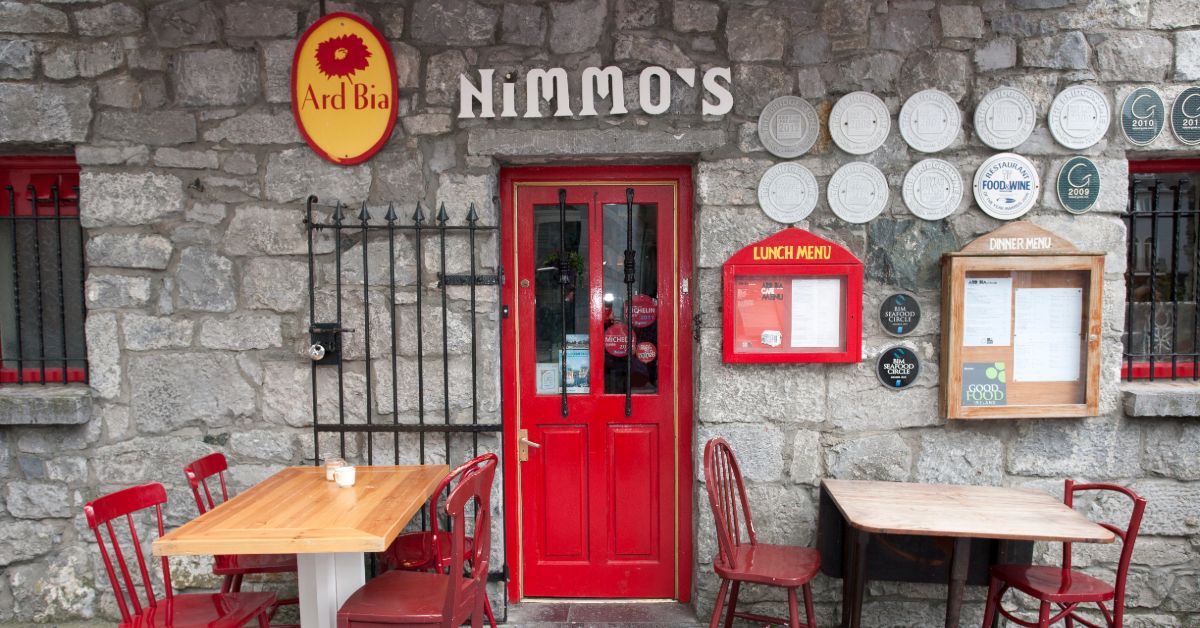 With roots firmly planted in Galway, Ard Bia's identity transcends location and takes inspiration from all around the world. A place that would have been the landing spot for exotic products to Galway's doorstep is now home to a charming eatery that uses a mixture of local and international produce to create exquisite new dishes.
Aoibheann McNamara beautifully transformed Ard Bia at Nimmos into a gorgeous restaurant by combining a passion for high quality foods with an exceptional love for local and international art. To find out more about Ard Bia's innovative projects, click here.
Thank you to @traveler.discovery for the Feature Photo
Published on Updated on