There are couple of things we are very passionate about here at This is Galway...1) Galway 2) Sausage Rolls!
We are not ashamed to admit that this culinary delight is a staple of our office diet - be they meaty or vegan, fluffy or crispy - we've tried them all! The humble sausage roll may seem simple, but it's the variety on offer here in Galway that make it really special. And we eat so many, we reckon we're pretty well positioned to try and pick The Best Sausage Roll in Galway. And so, we introduce you to the contenders. This may get controversial...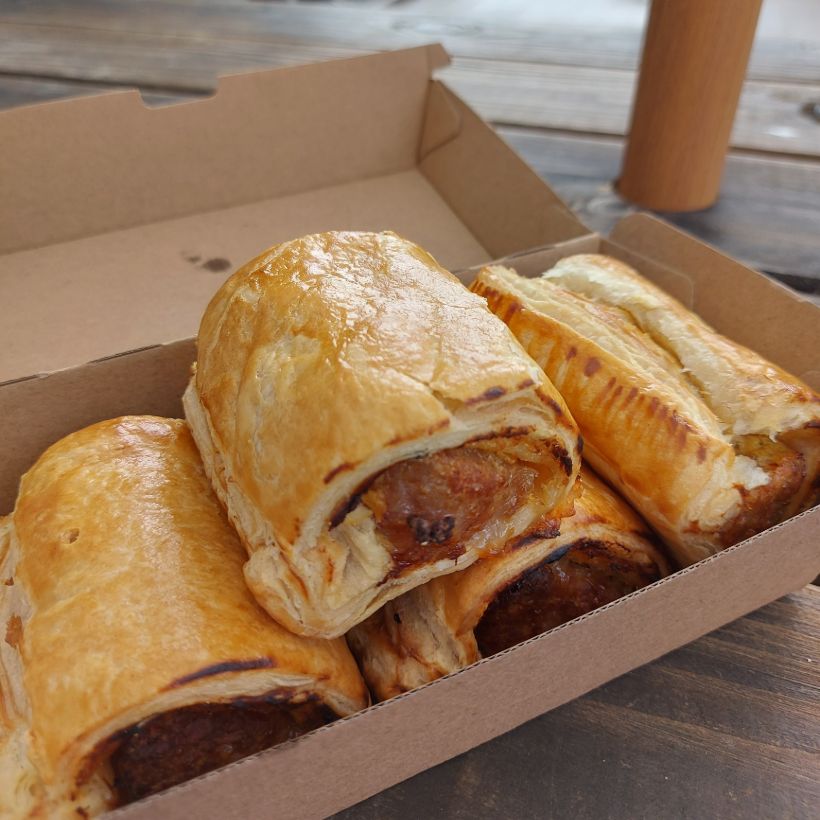 OLIVE TREE KITCHEN AT WILDLANDS
When you spend a day out swinging through the trees, zip-lining high up in the air, kayaking on a pristine lake and climbing walls you don't expect to also have a culinary experience that will change your life but, at Wildlands, that is exactly the case. The glorious sausage rolls in their restaurant area are beautifully caramelised and sticky on the ends, with slightly spicy mustard oozing between the meat and the delightfully golden pastry. So good were they, in fact, that we rushed back to the office to update this article before we had even finished eating!
Moycullen // More
GROUND & CO
It was around 6 weeks into lockdown that I found myself curled up in the foetal position and shweatin like it was going out of fashion. No, not Covid-19 but Sausage Roll Withdrawal at its most extreme! Enter Kevin Nugent of Ground & Co and Mr Waffle fame and his 'Leroy's Sausage Roll'. This Leroy lad definitely doesn't cheat with the meat and provides one of the best seasoned sausage rolls in town with plenty of filling and not too much pastry. Always available in both Ground & Co locations, Delight in Renmore and Mr Waffle in Newcaslte, which means wherever you are in Galway.....help is on hand. Thank you Kevin!
Salthill // More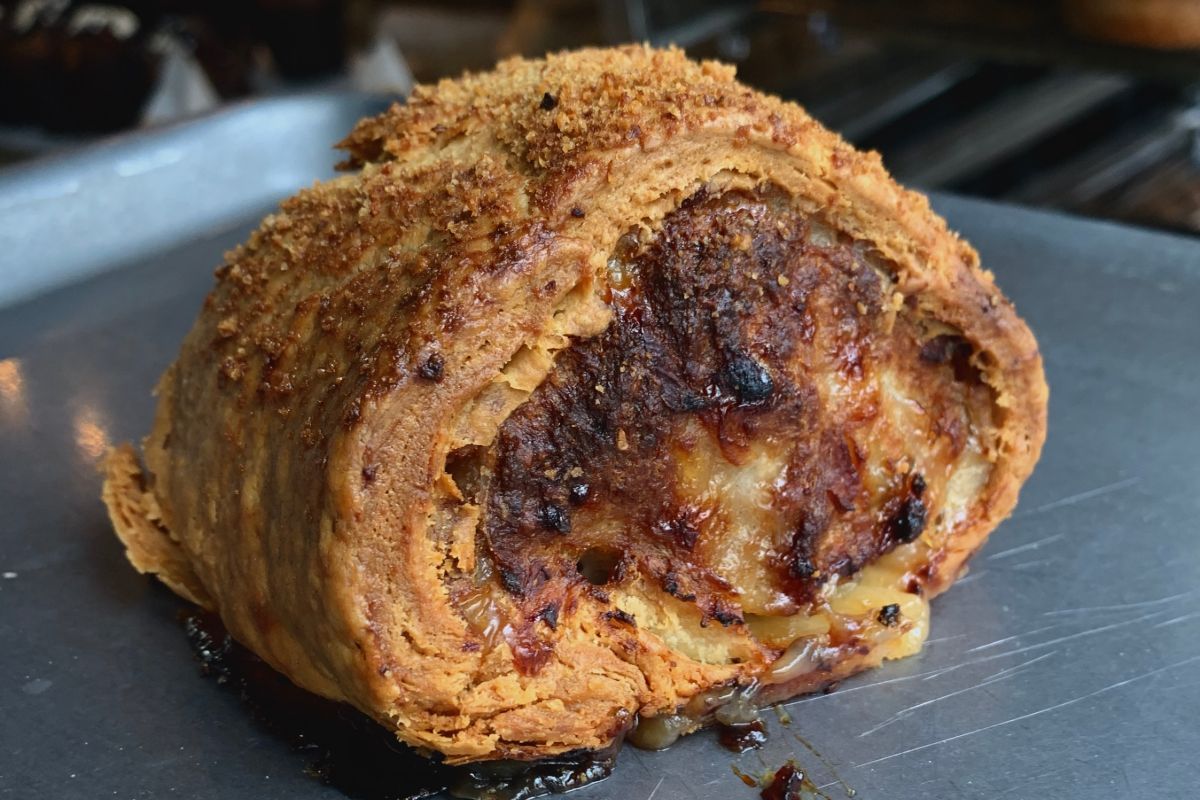 MARMALADE BAKERY
Marmalade's magnificent meaty creation is more akin to meatloaf than sausage roll! A mammoth helping of juicy, succulent sausage meat is spiced to perfection and encased in a crumbly, short-crust style pastry. All of this is then garnished with breadcrumbs to give it even more texture. This sausage roll is an awesome feast for just €3.50, guaranteed to keep you full for a long time. The only small fault we could find; the meat-to-pastry ratio is a little too much on the meaty side, though too much sausage isn't a bad complaint to have!
Middle St // More
MCCAMBRIDGE'S
Strange to think that, just a few years ago, if you wanted a quality sausage roll it was McCambridge's or nathin! It really did all start here and they are still banging out delicious rolls to this day! Small but not one bit shy with the meat. The pastry does have a tendency to go everywhere so we recommend a nice adult bib to ensure you still look your best afterwards!
Shop Street // More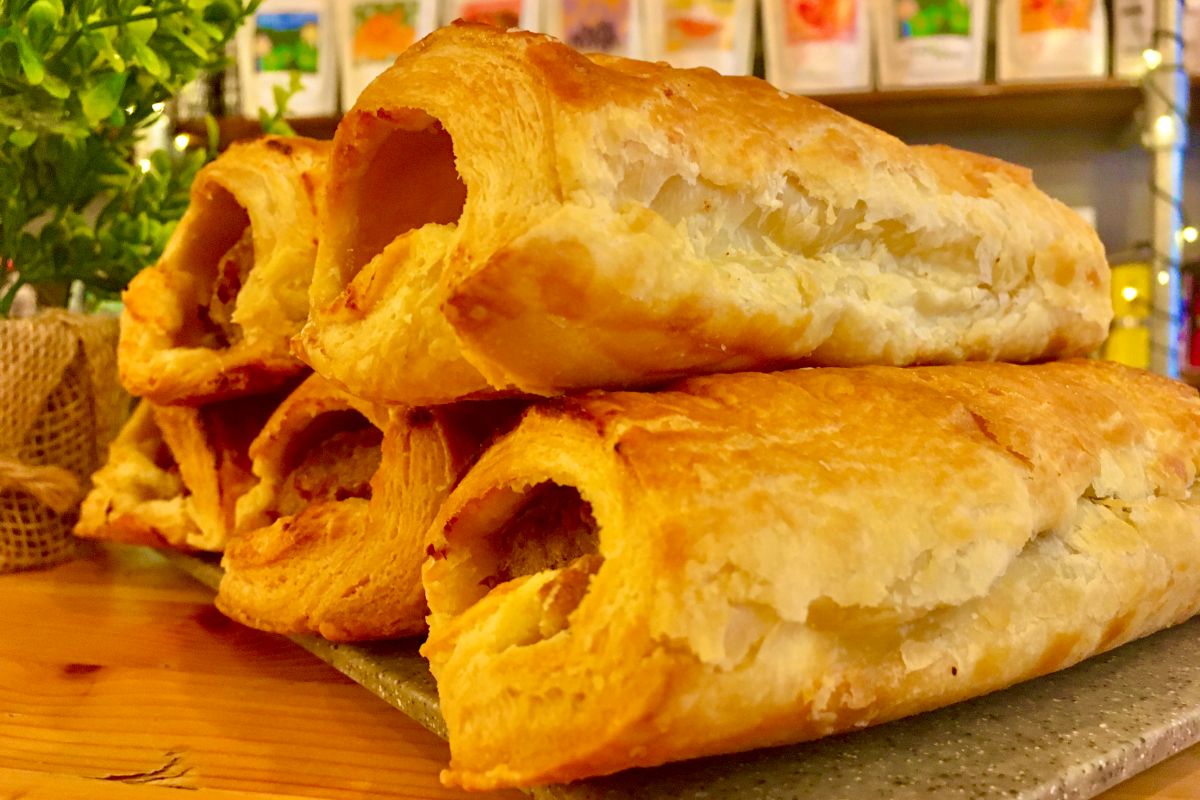 LITTLE LANE COFFEE COMPANY
Is there even any point eating a sausage roll unless you dunk it in relish? At Little Lane Coffee Company, the tomato relish is so good you'd almost eat it straight out of the bowl with a spoon. The roll itself is pretty fabulous too! The pastry is buttery and smooth, like a freshly-baked croissant, and the meat-to-pastry ratio is perfect. If you prefer a crumbly, flaky roll then this may not be for you, but it's right up our alley (or should we say, Lane!). Very moreish!
Abbeygate St // More
BUILÍN BLASTA
The seaside village of Spiddal may be best known for its beaches and linguistic culture but, if you ask us, sausage rolls are Spiddal's most treasured commodity! Builín Blasta's Vegan Sausage Roll is an utter joy; a meat-less filling that is perfectly seasoned with a fruit hint of curry, wrapped in delicately crispy filo pastry. This masterpiece has definitely taken some inspiration from Indian samosas, and there's nothing wrong with that! They've got classic meaty sausage rolls too which are just as yum. It would border on negligence if we were to talk about the sausie rolls and not acknowledge its equally delicious cousin, the jambon. At Builín Blasta you'll find a jambon like no other; Black Pudding and Blue Cheese! Yes, it is as good as it sounds.
Spiddal // More
MCGUIRE'S DAYBREAK
Everyone remembers where they were in 2019 when McGuire's started selling Vegan Sausages that looked like your Grandad's mickey! It was the only deli counter that could truly traumatise me. Then 2 months later they go and redeem themselves with one of the best Vegan Sausage Rolls in Galway. I have no idea what's in it but as a carnivore I have become strangely addicted to it. Am actually popping out for another now, tell no one, shush, whisht...
Raven's Terrace // More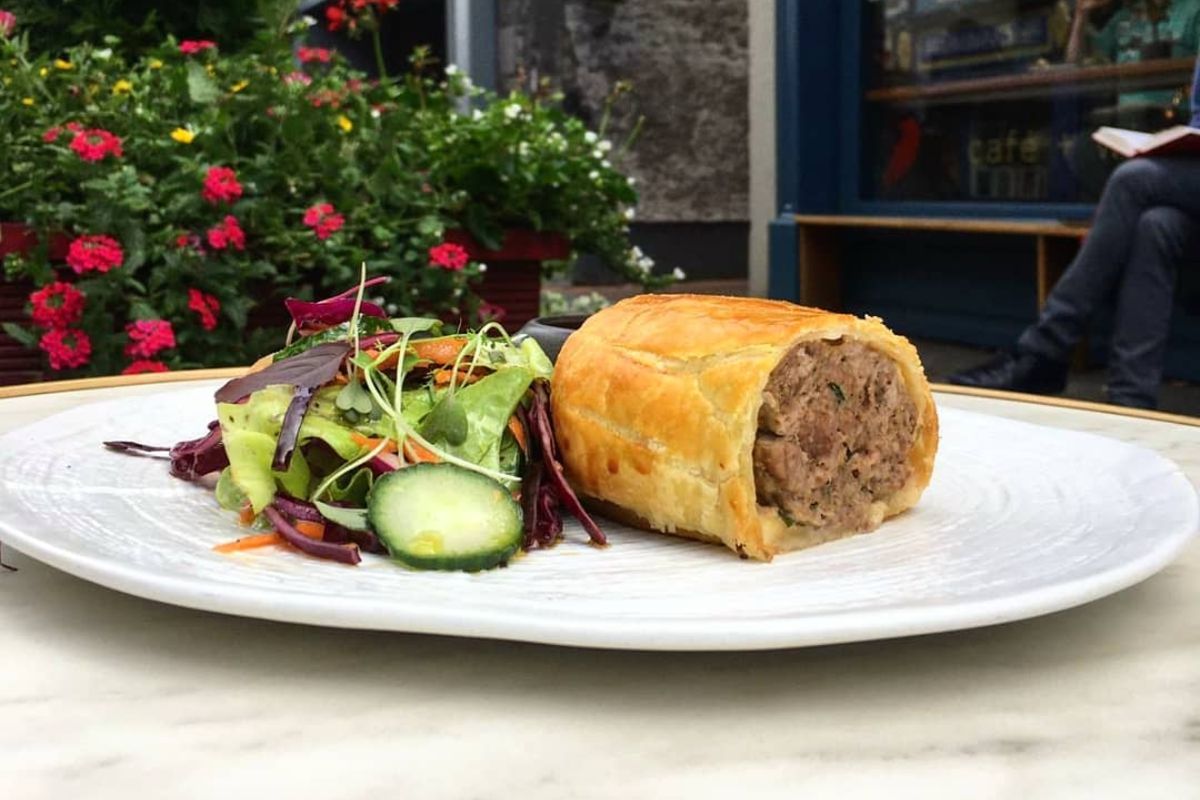 HONORABLE MENTIONS
TARTARE
The Tartare sausage roll isn't available all the time but this is a Connemara Lamb sausage roll which, though we haven't tried yet, looks like the most beautiful thing you will ever lay your eyes on! If it was on tinder you'd swipe right in a second. If this becomes a regular thing the competition are going to be very worried. Maybe a dark horse for next year's Sausage Rollympics!
URBAN GRIND
Again, not always readily available but Padraig definitely knows his away around a pastry and honey-mustard-sausage-meat Combo, extra points for Urban Grind's delicious chilli dip on the side!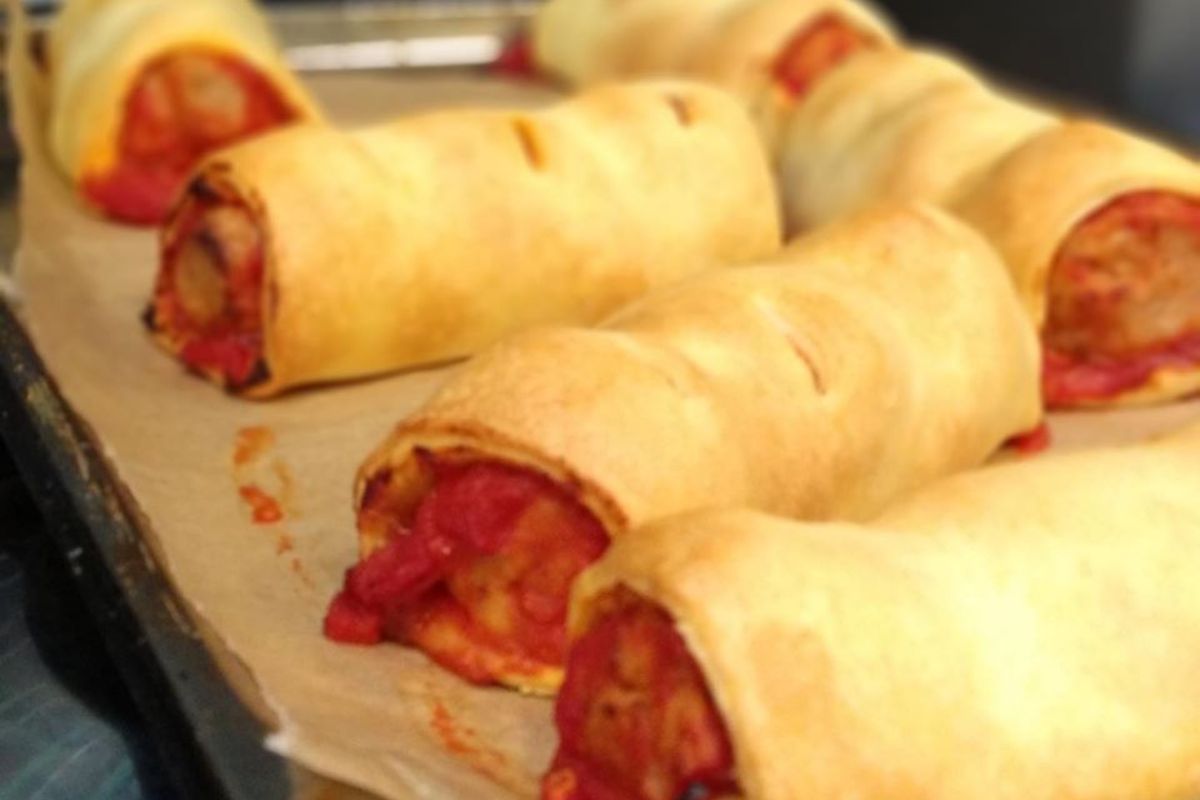 GERONA DELI & CAFÉ
Though sadly closed down, Gerona Deli & Café came into last year's Sausage Rolllympics as the big favourite for a Gold Medal. "Spicy Pork Meatballs, braised in tomato relish and wrapped in an all-butter pastry" reads like something out of 50 Shades of Grey. It really is as sexy as a sausage roll can get! 50% decadence / 50% Witchcraft. The 8th Wonder of the World and definitely a leading figure in the meat-filled pastry world! Rumour has it that the people behind Gerona will be opening something new soon so keep an eye out for this roll of wonder!
REVIVE
We haven't tried this one either but the lad next door says that a lad he knows who can't usually be trusted reckons that this gaff has such a good sausage roll that the Knights Templar lads had to mind it! You heard it here first...