SoundShapes is a brand new series of collaborations with the best of Galway artists, where we ask them to curate a playlist of the songs that they love
Eoin Dolan creates some of the most joyful, interesting and unique sounds that have ever come out of Galway. His sci-fi, surf-pop is from a place where Beach Boys meet Philip Glass and Talking Heads are mutual friends. Dolan has consistently been releasing stunning albums for a few years now, each one bringing new sounds to the fore with evermore personal and profound lyrics and ideas. He is also one of the nicest guys on the Galway music scene; always offering to pass advice and knowledge on to others, whether that is while teaching young musicians at Livefeed, or while doing sound engineering for the popular music nights at Eclectics.
Have a read of (and a listen to) Eoin Dolan's picks and learn why these songs have influenced him so much...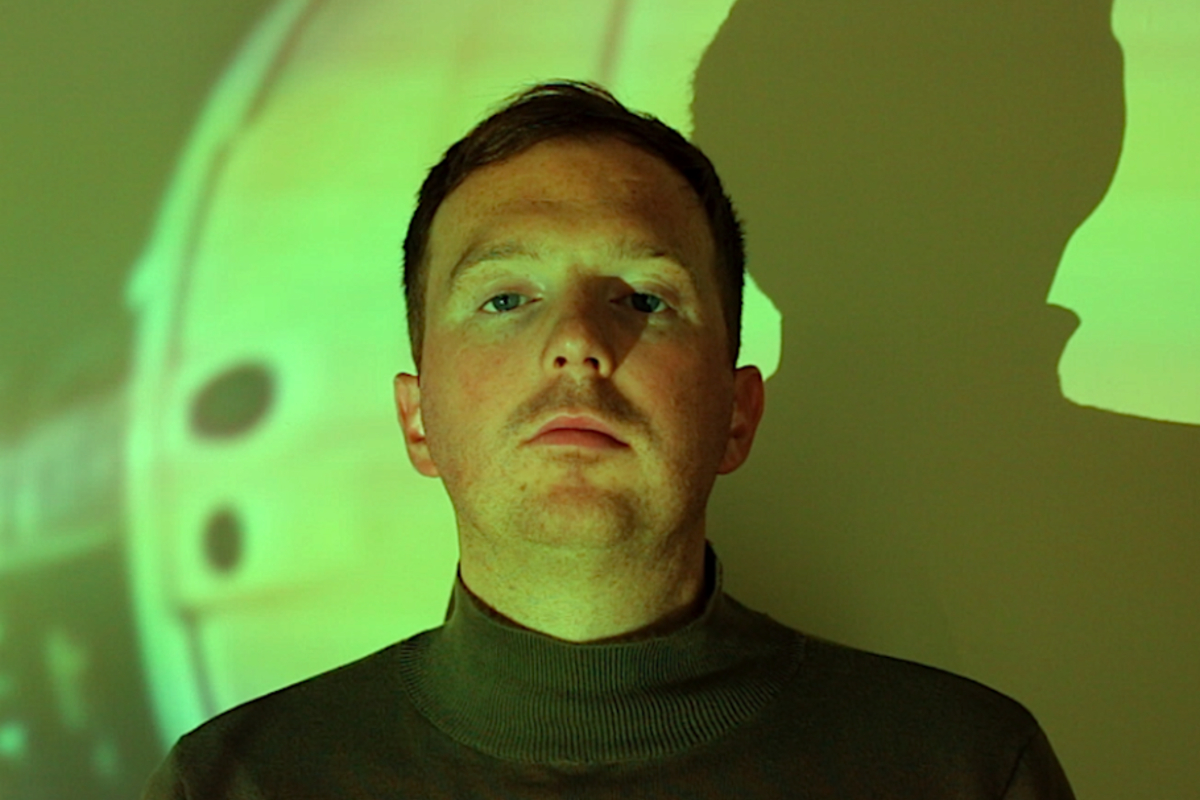 The Coral - Skeleton Key
The Coral are one of biggest influences. I have great memories listening to this song growing up in Renmore, spending many a Summer evening hanging out down by Ballyloughane Beach.
Rufus Wainwright - Vibrate
A beautiful song from a beautiful man. He has so many fantastic tunes but this one is a particular favourite.
Beach Boys - That's Not Me
I've always been attracted to music that evokes a tapestry of different emotions. For the most part, if its too "on the nose", I'm not interested. This track, and Pet Sounds as a whole, meanders through contrasts of joy and sadness so elegantly. It's a masterpiece from start to finish.
Novos Baianos - A Menina Dança
A close friend of mine who is now married and living in Brazil introduced me to this fantastic band, Novos Baianos. Portuguese is such a musical language. I love everything about this song and video!

The Flying Burrito Brothers - Hot Burrito #1
I only discovered Gram Parsons' material recently. Basically, the pioneer of melding country music with rock 'n' roll. He was a genius and died far too young.
The Beatles - Hey Bulldog
I've listened to The Beatles from a very young age. From playing their tunes in the brass band to living for a time in Liverpool, they've always been part of the journey. 'Hey Bulldog' is a hidden gem.
Toumani Diabaté - Jarabi
Toumani Diabate creates an amazing, lush sound with just one instrument. His music is serene and peaceful. A great way to relax after a long day.
Jane Birkin/Serge Gainsbourg - Jane B.
This track is off a brilliant album by Serge Gainsbourg and Jane Birkin. I really like the production techniques on this album and it was a big influence on my debut record.
Fairport Convention - Who Knows Where The Time Goes?
This is one of mother's favourite songs. My parents have a great love of folk music that's been passed on to all of us in the family.
Digging Eoin Dolan's taste in music? You can listen to the SoundShapes Spotify Playlist HERE, which includes some of his own beautiful songs. Keep up to date with Eoin Dolan on Facebook or by logging on to his website.