Read An Insider's Guide to a few Must-Try Brews and Craft Beers from the West of Ireland...
The West of Ireland has a very rich and exciting brewing scene – and there are always new and interesting beers being released into the wild by lots of amazing breweries up and down the Wild Atlantic Way! With a generous number of them dotted all along the coast, we're lucky to have so many on our doorstep. Who knows, maybe it'll be your New Year's resolution to get out and about Galway to sample the many palate-pleasing crafts they offer?!
To make your life easier, we've handpicked six breweries from the West of Ireland that are certainly worth your time – so, read on to discover...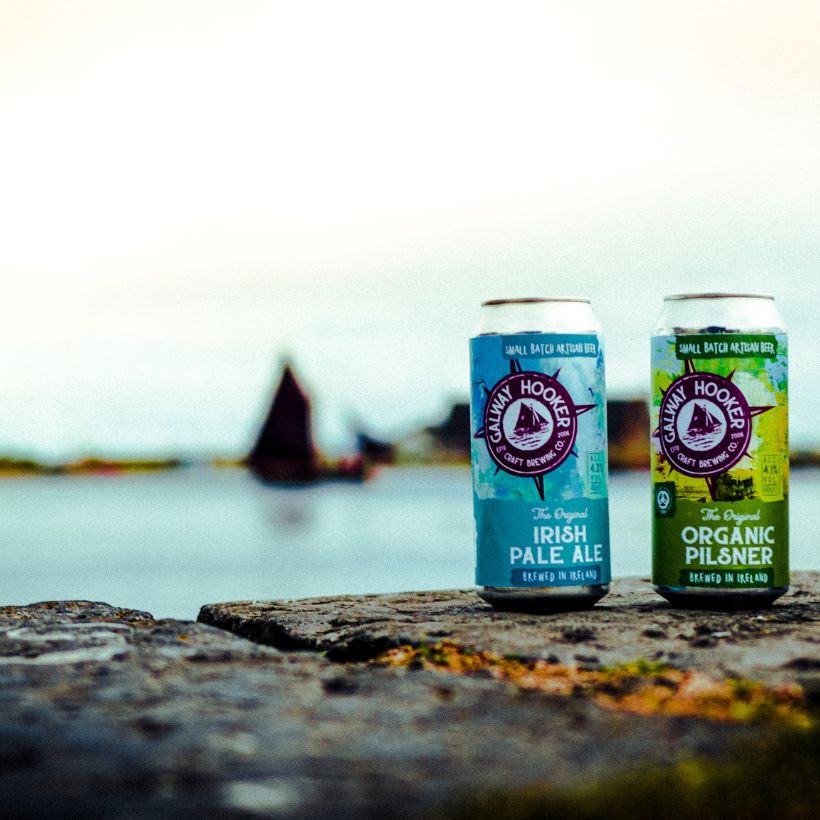 Galway Hooker Craft Brewing Company
Based in picturesque Oranmore, Galway Hooker has the proud honour of being the oldest current brewery in Connaught. Established in 2006 by cousins Aidan Murphy and Ronan Brennan, one sip of their beer will instantly prove the old adage that greatness takes time. Over the years, they have built a loyal following around the county and much further afield, thanks to their diverse and enjoyable beers. Today, Galway Hooker offers four core beers, the flagship one being the smooth and fresh Irish Pale Ale. Other offerings include the Sixty Knots IPA, the Organic Pilsner, and the Honey Beer, while they also offer a range of creamy stouts.
Galway Hooker's range is a must-try for beer lovers, and they have also won a number of awards which goes to show how highly they are thought of. You can find their beer in your local supermarket, and you can also get it on tap in places like An Púcán, 1520, and HYDE Bar. Check out their website for more info.
Connemara Brewery
Located in the beautiful wilds of Carraroe, Connemara, this brewery has made a name for itself through a core range of balanced and refreshing beers. Their lager and ales are ideal when enjoyed as standalone refreshments, and they also go well when paired with cuisine that complements their robust and juicy flavours respectively.
No doubt, their beer offers an authentic taste of Connemara, and they are certainly ones to be tried by anyone who loves experiencing new Irish brews. Connemara Brewery's small but impactful team are dedicated to crafting quality beers using great ingredients, and it's exciting to think what Aine O'Hora and Phil McArdle will produce in the future!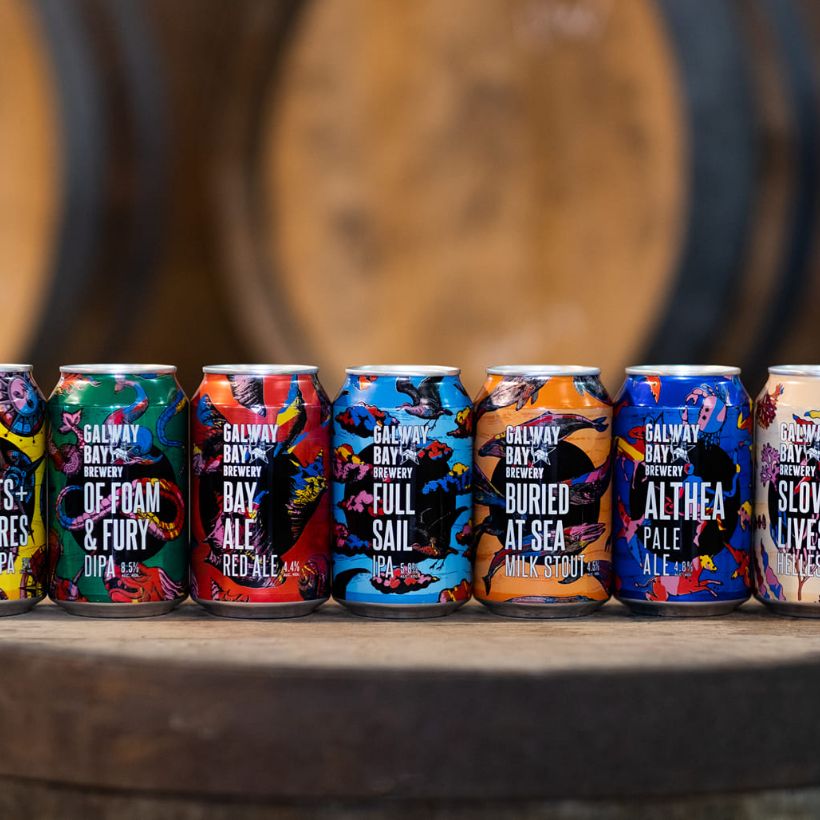 Galway Bay Brewery
Originally founded in 2009 by Jason O' Connell and Niall Walsh, Galway Bay Brewery is yet another Galway-based brewery that is less than a 20-minute drive from the city centre. Their expansive core range offers an eclectic mix of beers including IPAs, pale ales, and lots more. Their Full Sail IPA is a fantastic pick for anyone who wants to dive into Galway Bay Brewery. There are certainly more than enough beers available from Galway Bay Brewery to wow even the most knowledgeable beer enthusiast.
Galway Bay Brewery also offer monthly beers to keep the Galway beer scene guessing. No doubt, the folks behind this brewery are passionate beer-lovers who enjoy thinking outside the box with the flavours they offer, and they also offer group bookings for people who want to check out their brewery in person. Find out more on their website.
Mescan Brewery
If you're looking for a brewery inspired by the monk and personal brewer of Ireland's patron saint, St. Patrick... well then you have pretty specific taste and we reckon this next one is for you! Nestled in the scenic setting of county Mayo's Westport, Mescan Brewery crafts some spectacular beers at the foot of Croagh Patrick. Mescan Brewery's Belgian-style beers offer a gateway into the continental craft that has historically produced some really enticing flavours. Mescan's Westport Blond Beer offers perhaps the best first taste of what the Mayo brewery offers, and it's sure to enchant you with its easy-to-drink smoothness and "pear and floral notes". A quick look at their website will show you just how cultured their other offerings are, too!
Reel Deel Brewery
Another Mayo-based brewery is Crossmolina's Reel Deel Brewery in the shadow of Nephin Mountain. This Wild Atlantic Way brewery was set up in 2014 when Marcus Robinson and his family moved to Ireland. Today, Marcus works with brewer Paul Williams to transform ideas into brilliant beers.
Their General Humbert Lager is the perfect way to introduce yourself to the unique beer stylings of Reel Deel, but they also brew a whole host of other creations. Some of these have included their Irish Blonde, Jack the Lad pale ale, and others. A great addition to the West of Ireland brewing scene that you should definitely get your taste buds acquainted with. Find out more here.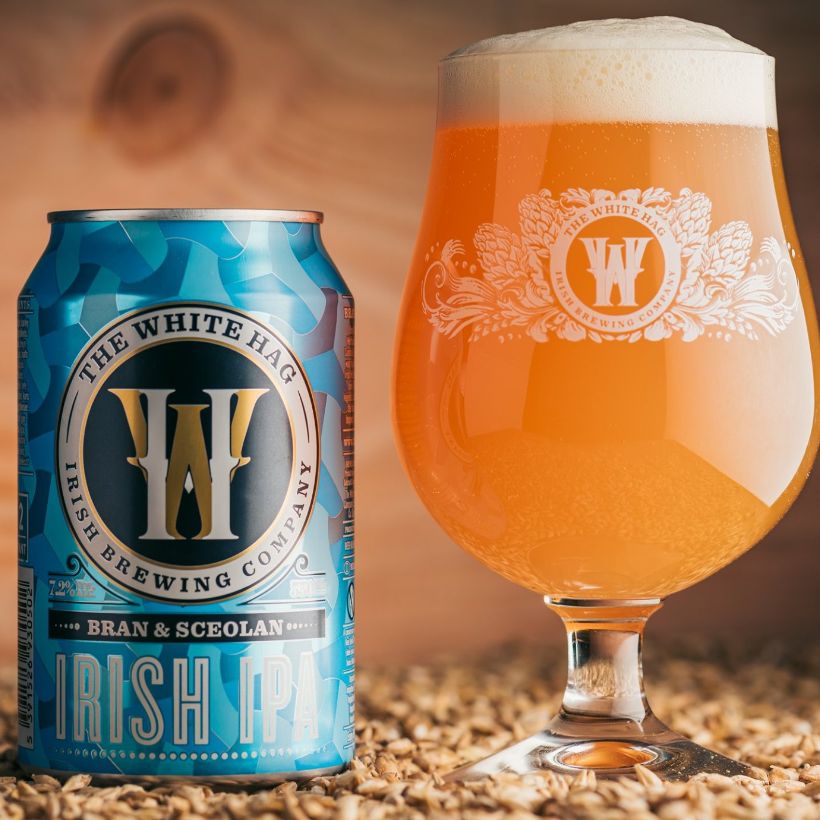 The White Hag
The White Hag Irish Brewing Company adds another reason to the list of why the West is such a haven for anyone who loves great beer. Their year-round range includes some very tasty beers, and their Irish IPA is perhaps the pick of the bunch. For something with added, kick, though, it's got to be Fionn, their double IPA which is sure to get your pulse racing in the best way possible.
Not ones for sticking to the traditional flavours, the White Hag brewery also offers barrel-aged offerings, seasonal beers, and a sour range which is certainly one for you if you like to go big or go home as you experiment. The alluring Púca Berry Hibiscus & Ginger channels the myth of Irish folklore while delivering a truly unique beer. Why not visit the White hag's website to learn more?
Published on Updated on