Equipped with an understanding of both himself and the world around him, there are few people who can invoke such feelings of awe over a static-filled phone line as Pat Divilly.

Were it not for the many images of his face dotted across social media, I would have mistaken the author, speaker and high performance coach for a man far beyond his 32 years. Being lucky enough to catch him just before he set off to Thailand for a 200-hour yoga teacher certification, myself and Pat spoke about feelings of failure, experiencing growth on the outside of comfort and self-acceptance, as well as his highly anticipated Spring 2020 Tour.
First setting foot in a Salthill gym at the tender age of 14, Pat Divilly knew at that moment he would someday own his own gym. Flash forward 18 years and that bright-eyed boy has become one of the most prominent Irish men in the area of fitness and wellbeing. Nevertheless, that change didn't happen overnight; it involved a whole lot of blood, sweat, tears and turmoil.
Armed with a masters degree in nutrition, Pat set off to the Big Smoke in the hopes of establishing himself as a forerunner in the fitness game. As fate would have it, the recession hit and it certainly didn't pull any punches. Come Christmas Eve, Pat was left with insufficient funds for the bus journey back to Galway and was forced to admit defeat. "Young men have a lot of ego and I didn't believe in myself at that time, so I needed other people to give me that validation. I was always chasing other people's approval and acceptance and I just felt like a failure. I felt good for nothing to be honest and that was my lowest point up to then. I was just completely lost, not sure and ashamed that, despite all the help my parents had given me, I hadn't been able to succeed."
Never one to have regrets, Pat acknowledges that if he hadn't taken that leap of faith and moved to Dublin, he wouldn't have been able to appreciate Galway to the extent he does now. In May of 2012, he found his niche on Silverstrand beach and so began Pat Divilly Fitness. Those five people that showed up one day in the great outdoors of Barna gave Pat the boost he needed and, having experienced mental health struggles himself, he realised the universality of these issues and decided to put his clients' needs first.
"My class became about the people in front of me. It was two things: to give people a sense of belief that they can do things they don't think they can, and to form a community. It's not about me anymore, it's about the group. I think those two things were lacking for people."
Pat instilled in each one of his clients a connection to both themselves and to others, and the outdoor spin on the traditional gym setting was just the cherry on top.
Within a year, those five clients grew to five hundred and Pat opened the doors of his first gym, signing his first book deal in the same week. Since then, Pat Divilly Fitness has grown from strength to strength, but recently, his focus has shifted to personal development speaking. Coming across as an effervescent, confident person, I was surprised to learn that public speaking wasn't something that came naturally. About five years ago, Pat was offered a ten-minute talk to speak about the growth of his business. "I suppose having a big social media presence, people assumed I would be naturally outgoing and naturally well able to talk, but I was terrified. I just told myself, 'growth happens on the outside of comfort'." Setting a goal to improve through experience, in the past five years Pat has spoken at over 500 events and it's safe to say he's up there with some of the very best. It just goes to show, practice makes perfect.
"I'm the last person in the world that should be doing this because I'm an introvert, I'm shy, I'm nervous, I'm all these things but it's like anything; you just get more comfortable. I think I've let go of the need for people to like me. I've just accepted that the reality of life is that some people will like you and others won't. It's always a reflection of the other person. It's not my natural tendency, but I'm really glad that I pushed myself to do it."
I'm sure that the countless people who have benefitted from Pat's seminars are thankful that he pushed himself out of his comfort zone. In the coming weeks and months, Pat will be bringing his Spring 2020 Tour to counties across Ireland, the UK and Dubai for 2-hour workshops filled with stories, lessons and new perspectives. You can catch him in Galway's The Clayton Hotel on Monday, January 27 for an (almost) indescribable evening of encouragement. "The two themes I'm focussing on are mental fitness and resilience. The way I frame that is to say physical fitness is about looking after yourself day to day in the hopes that your physical health will see good results. Mental health is the same." Across the 120 minutes, an array of themes are covered. From the stories we tell ourselves to meditation and establishing more confidence, Pat also touches on how to deal with setbacks and adversity. No stranger to that negative voice in his head, Pat aims to encourage attendees to slow down and create a space that will allow them to breathe and think.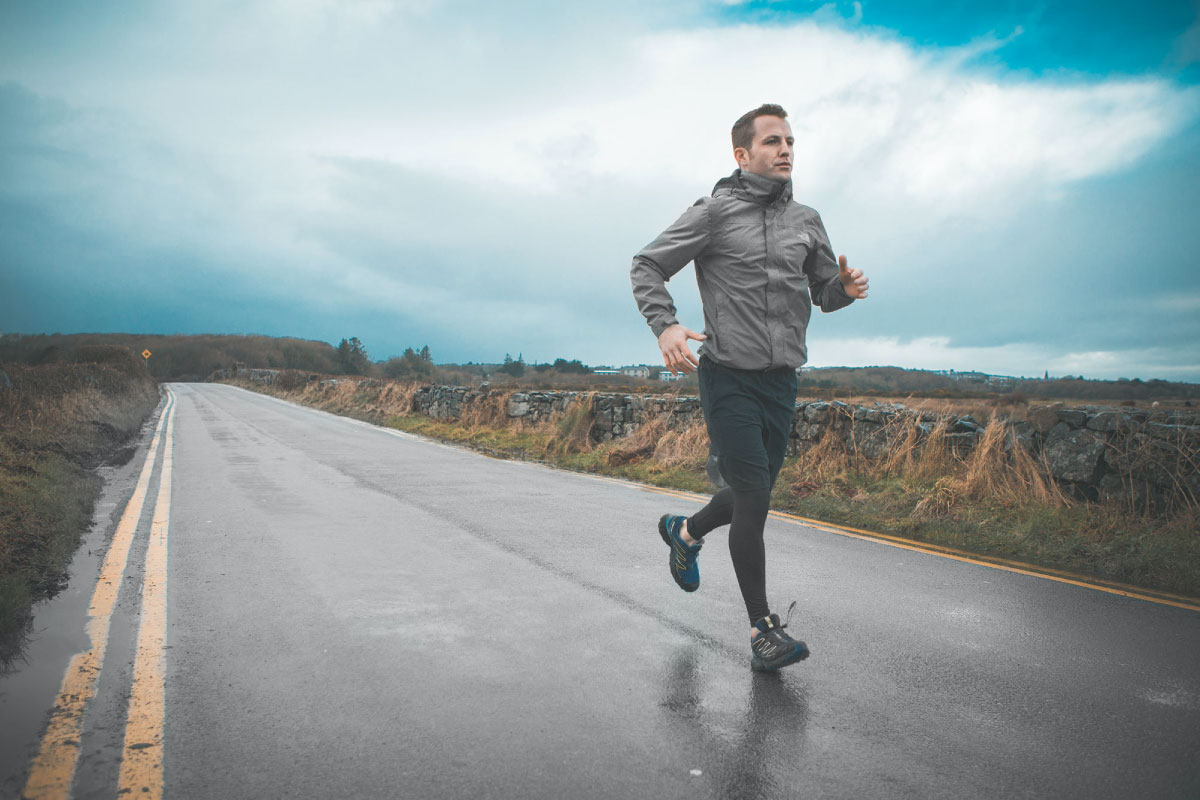 "I still have ups and downs, I still have weeks where I don't want to get out of bed because I'm struggling but I know that when I look after my mental fitness day to day, I give myself a better chance."

Looked upon by many as a beacon of support, motivation and inspiration, Pat takes each day as it comes, remaining measured, honest and above all, true to himself. "Part of my journey over the last couple of years was that I achieved a lot with the fitness stuff. I bought a house, I got a car, I bought a TV, I did all these things that I thought would make me happy and I woke up at 28 and was still lost. I think my message nowadays is about riding the wave and understanding that you're not supposed to be positive all the time. There are times where you feel down, there are times where you're lacking energy and there are times where you're lacking motivation. You're lost, you're confused, you're stuck. That's all part of it. You shouldn't beat yourself up about that. If I go and do a talk and I don't feel good, I'll just flat out tell people I'm not feeling good, I'm struggling."
"A big part of my message is that all of us are going to have stress and problems for the rest of our lives, we're going to have deaths to deal with and whatever we've gone through, we'll probably have it worse at some point. It's not about trying to avoid struggles or be positive all the time, it's about having simple tools and a good support network around you to allow you to be resilient." There's a quote that says, 'Life isn't about waiting for the storm to pass, it's about learning to dance in the rain' and this is reflected through Pat's philosophy. Plus, a good Galwegian never minds a few raindrops!
A lover of travel, Jiu Jitsu and mountaineering, each of Pat's hobbies have taught him something about himself. Jiu Jitsu taught him not to chase goals, allowing him to bring happiness into each day, allowing him to be fulfilled on a personal level. Mountaineering taught Pat to enjoy the journey. "Some of the mountains I've been on, you're climbing for 22 or 23 days and then you're 15 minutes on the top. You learn it's not about the end destination, it's really about enjoying it and taking in the sights."
Throughout his lifetime, Pat has already achieved a huge amount of success. From raising in excess of €250,000 for local charities to releasing three books and winning his fair share of awards, Pat's proudest moments have little to do with recognition.
"Generally, just getting to the place I'm at today with my mental health is probably the thing I'm most proud of. I have a nice life, I get to do the things I enjoy and I get to help people in a way that I enjoy and in a way that I think makes an impact. I'm more about lifestyle, I don't really care about stuff or achievements anymore."
Naturally, since it's the start of a new decade, I had to ask Pat his thoughts on New Year's Resolutions. Drawing on a quote that goes a little something like, 'transformation can only happen when you're fed up of your own shit', Pat believes that small lifestyle changes can affect the most change. "People overestimate what they can do in January, and underestimate what they can do in 12 months. If you were to put one health habit in place each month for the year, suddenly your life looks completely different and that's where confidence comes from."
After what can only be described as one of the most insightful and thought-provoking phone calls I've had, Pat Divilly left me with plenty of food for thought. But since I'm greedy, I asked for some words of wisdom for people who've tripped and stumbled and are looking for a little help back up.
"I think you have to accept where you are and not judge where you are. It's not good, it's not bad, it's not right, it's not wrong - it's just where you are, it's reality. Accept where you are, decide where you want to be and take the first step in the right direction."
In a constant state of evolution, Pat Divilliy falls far beyond any single category of person. A raw and honest individual, he's open about his journey and has dedicated his career to lending a helping hand to those in need of support. If you can get your hands on a set of tickets, make sure to pop along to his Spring 2020 Tour, because he's an awful divil for a bitta motivation!
WORDS: Sarah Gill
PHOTOS: Courtesy Pat Divilly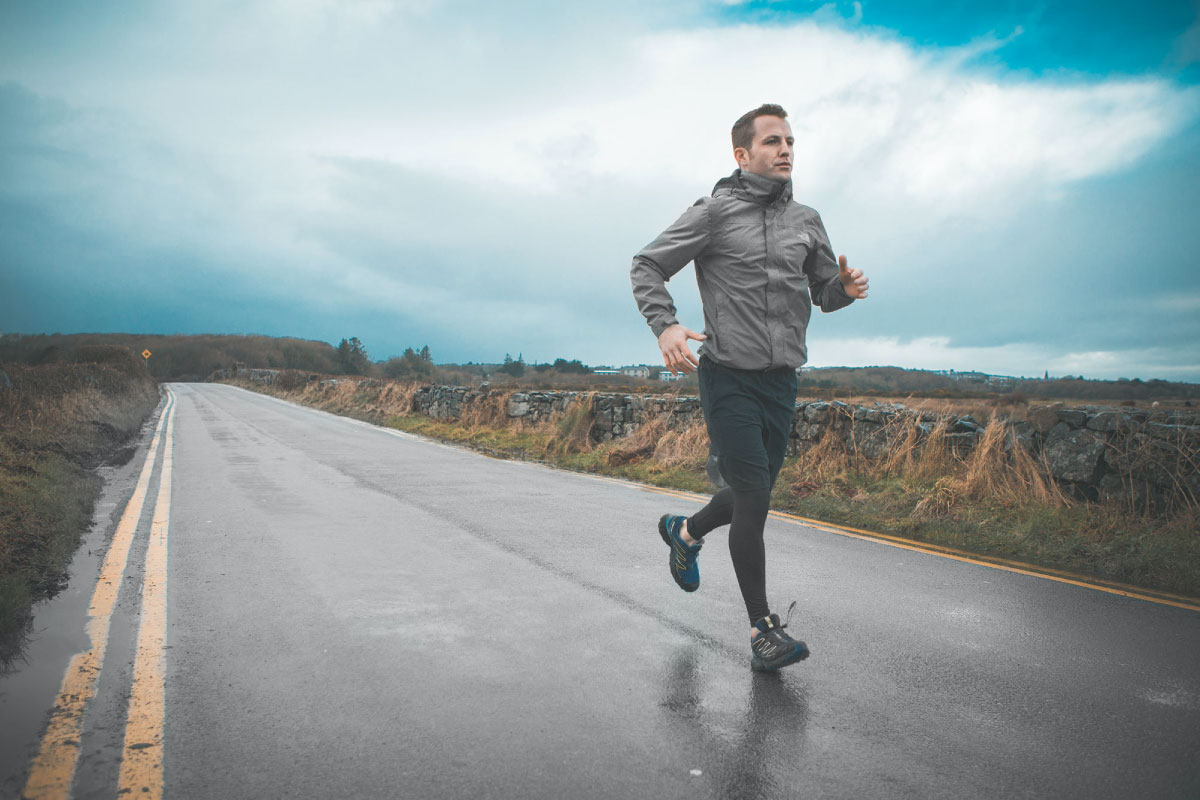 Published on Updated on