An iconic Galway Restaurant celebrates 40 years in Woodquay this year. McSwiggans Steak + Seafood Restaurant launches Atlantic Room to celebrate coming of age! Find out more here...
The landmark bar and restaurant has been a part of Galway life for close to 40 years, evolving from a lively country store trading potatoes in the iconic Woodquay Market to now being a welcoming place to eat the best of what Ireland has to offer on a plate. Working with local suppliers and producers is why McSwiggans Steak + Seafood Restaurant has held its place on the very reputable Galway food scene map.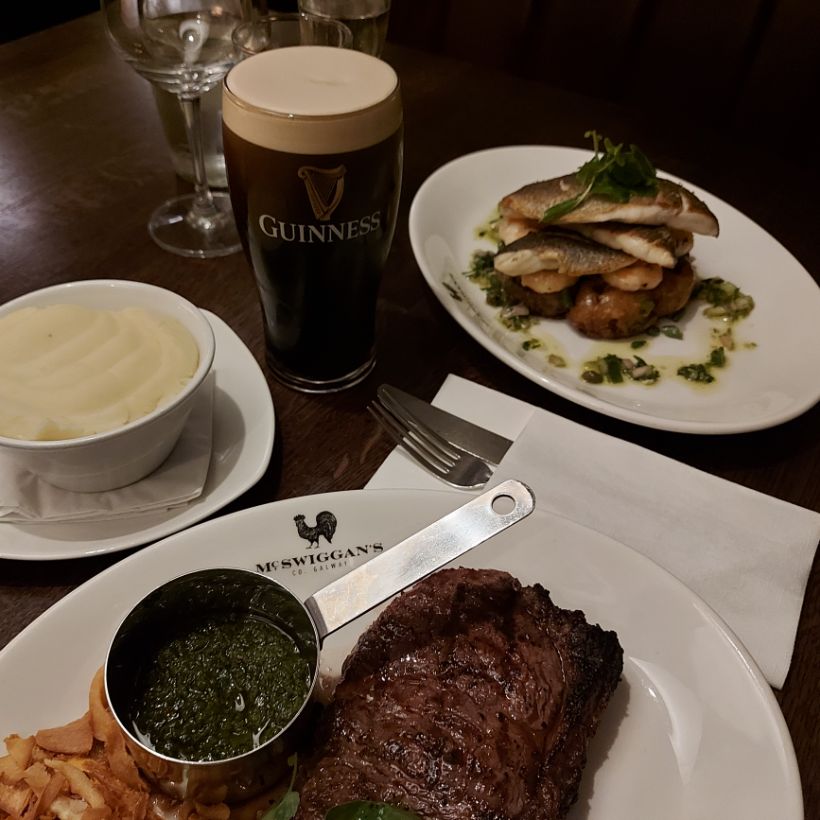 McSwiggans has been led by General Manager Johnny Rockett and staff of 45+ since 2019. The building has undergone a big exterior facelift and the inside has been reimagined with each floor bringing its own personality to accompany the award-winning service and food. This March, they are launching the Atlantic Room at McSwiggans; an event space for intimate weddings, special birthdays, and corporate events for up to 100 people. Guests will be treated to custom food and drinks menus in the private setting on the top floor making each event a unique and truly personal experience.
The menu at McSwiggans celebrates the best of Irish meat, fish and in-season vegetables as well as home baked breads and desserts. The Sunday Roast and their Oyster Bar are bringing a unique offering to the dining scene in Galway. In September 2022, McSwiggans Steak + Seafood Restaurant opened the first Oyster bar in Galway as part of the International Oysters Festival and it is now fully stocked with Dooncastle Oysters. The launching of the Oyster Bar downstairs was to celebrate seafood and to offer people in Galway the opportunity to enjoy Oysters in a very casual setting. Pop in for one or six, enjoy on a high stool or seated throughout the bar whereever suits you. Every Sunday in Woodquay, they extend an open door and an invite to people to join them for a family-style Sunday Roast, where you can feast on the Roast of the Day - Striploin of beef, Pork Fillet or a whole roasted fillet of Salmon - cooked in their kitchen and paired with seasonal veg, creamy mash and slow-cooked gravy!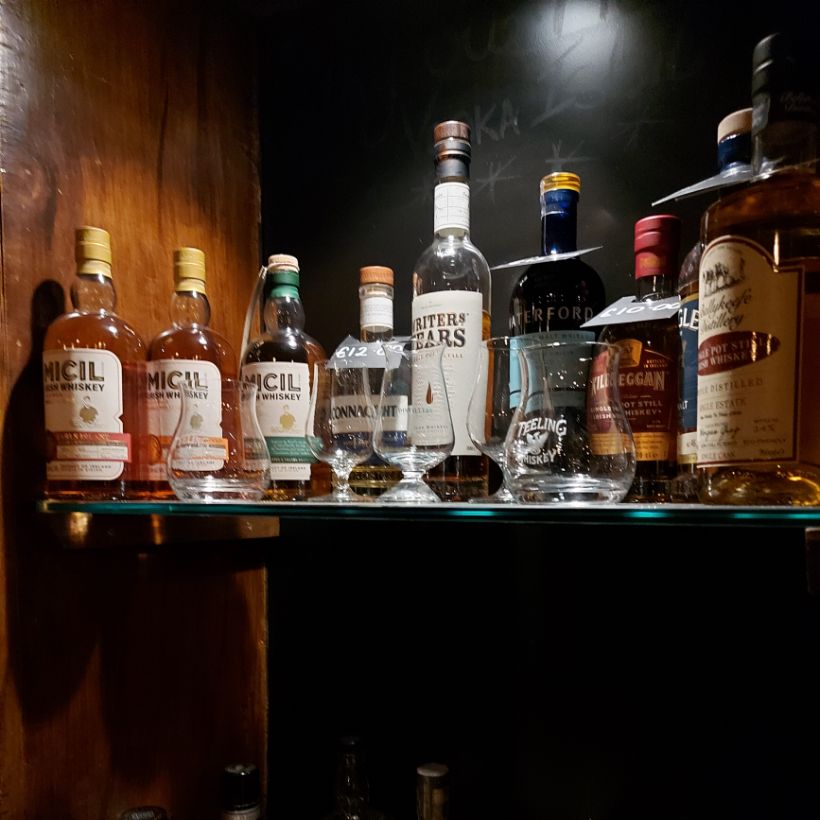 Downstairs, the new Whiskey Bar is bringing the best of whiskey from across Ireland and the world to enjoy on a high stool or beside the open fire. A choice of over 100 different whiskeys, some of which are limited or exclusive to McSwiggans, have been hand selected and tasted by the bar team who have a passion for seeking out the most robust, smooth and interesting flavours from whiskey distilleries across the globe. This bar is open to the public and can be hired privately for tastings and private corporate events.
McSwiggans Steak + Seafood Restaurant is open 7 days a week with Sunday Lunch starting at 1pm and dinner starting from 6pm. Weekday lunch is served from 12noon in the bar until 4pm with dinner beginning at 6pm. Pop in to experience it all or check out McSwiggans Steak + Seafood Restaurant on Facebook / Instagram, online at www.mcswiggans.ie or call 091-568917.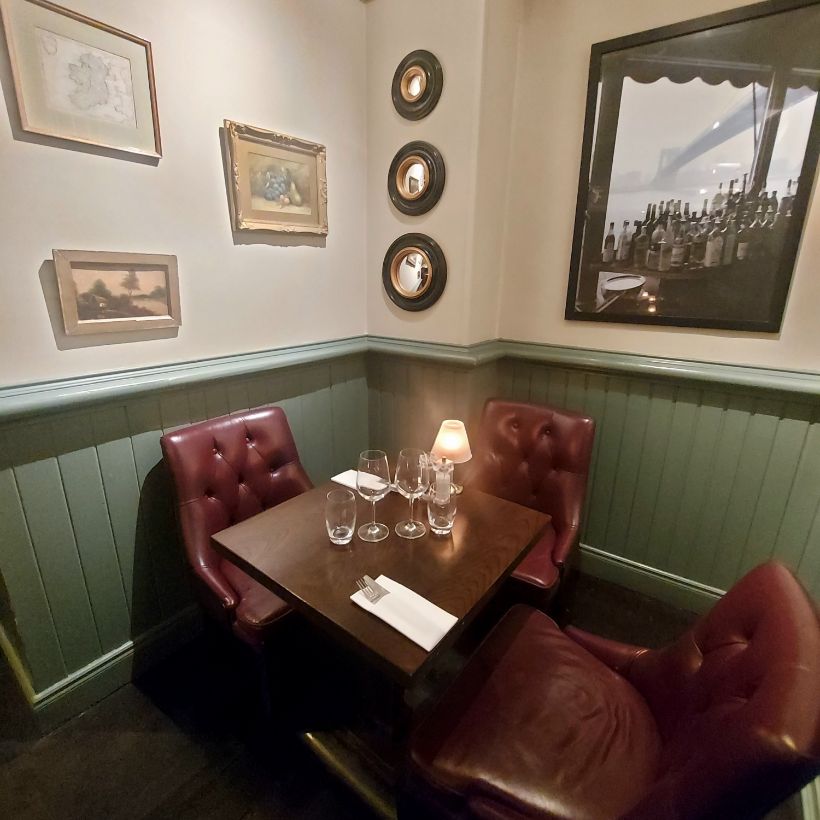 Published on Updated on