Whether it's a bespoke picture frame or some personalised wall art, Cahir Creations have just the handcrafted piece you're looking for. A one-woman show that's grown into a one-stop shop for the perfect gift to mark a special occasion, Emer Whelan turned an idea into a reality and is only gaining momentum.

While lockdown has doubtlessly changed the way we live our lives indefinitely, it cannot take away the moments of pure joy happening in households all over Ireland each and every day. From engagements and pregnancies to birthdays and anniversaries, there's so much magic to be found in these occasions. Emer Whelan - the woman behind Cahir Creations - understands that.
Working in Event Management until Covid-19 drew that chapter to a close, Emer was forced to think outside the box to find a new way to earn a living under the current climate. Setting out on this endeavour when she was four months pregnant and getting properly stuck in once little Archie was born, Cahir Creations have certainly made the most of their first year in business. After investing in a laser cutting machine, Emer began with a selection of frames that has since grown into an array of unique crafts that range from milestone discs to home décor. Each piece is customisable, adding that personal touch to gifts and mementos that will earn pride of place within the home.
"I'm a big advocate of buying wooden toys, because I think they're more meaningful and sustainable," Emer tells us. "I love personalised things and I had bought a lot of things from local Irish businesses while I was pregnant, so I had all these ideas in my head from Archie really."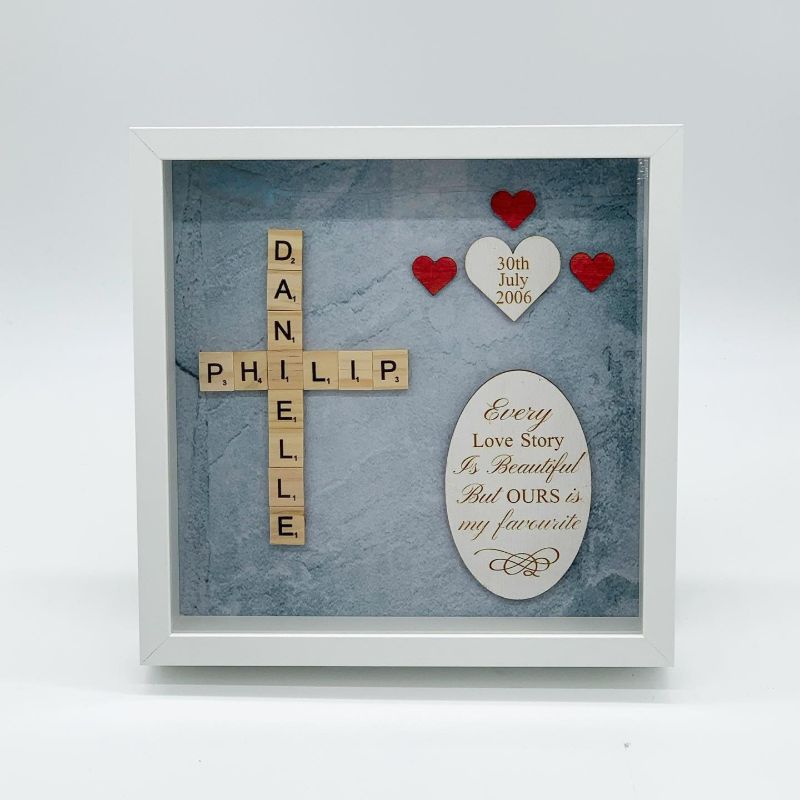 The Cahir Creations website has the feel of a local craft stall that's been perfectly translated to an online space. Minute attention to detail and a genuine fondness for each piece can be seen throughout, and a quick scroll will have you filling up your basket incredibly quick. Family tree frames, 'Welcome to the World' wall plaques and wonderful wall art will help to add a splash of colour and personality around the house, but Emer is always open to new ideas and designs if you've got something in particular in mind. Introducing wedding focussed stock in the very near future, Cahir Creations is evolving with each passing day. We can't wait to see what the future holds!
Allowing you to shop local from the comfort of your own home, Cahir Creations deliver to your door and can also be collected from Whelan's CarePlus Pharmacy at 11 Williamsgate Street (across from Brown Thomas).
Published on Updated on