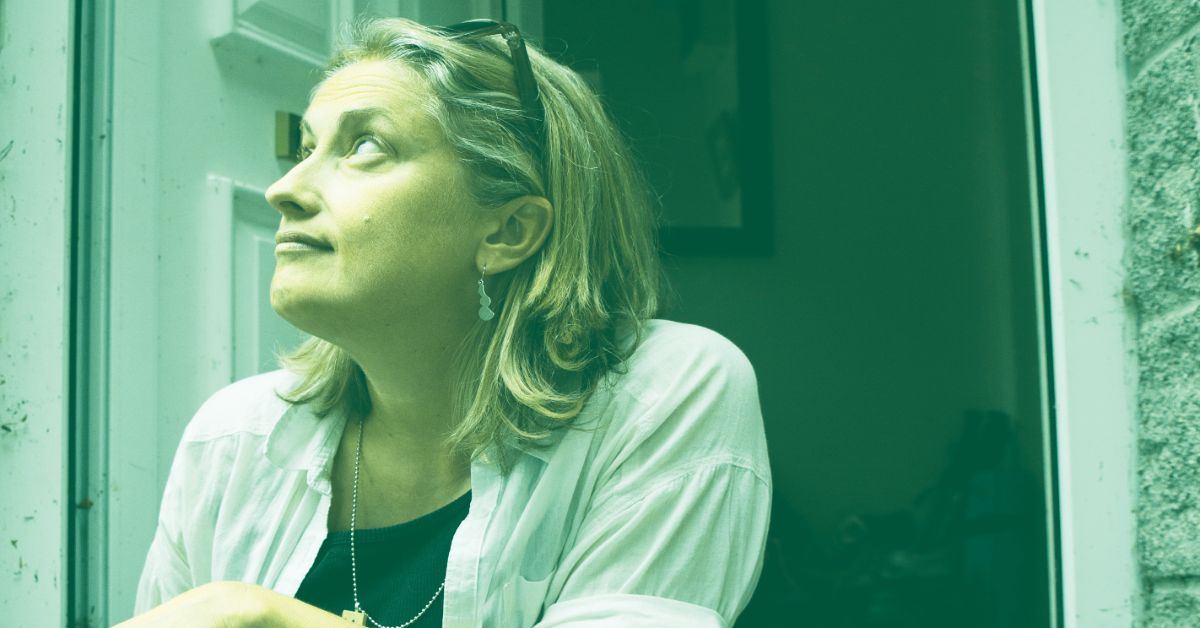 MARIA SHIEL: THE LOW-DOWN
At This is Galway, we like to learn more about all of the fantastic artists and musicians that our city is blessed with! This week we are getting to know Maria Shiel ahead of her debut EP release
Maria Shiel is a songwriter with an eclectic range of influences and a profound grasp on lyrics. She cut her teeth on the Galway music scene as an electronic artist and producer, collaborating with some of the best local musicians and releasing up-beat techno tracks. In recent years she has moved into more traditional songwriting realms, with impressive ease and grace. Now, Maria Shiel and The Delamars release their debut EP, Ebb of the Wave, with a show in Róisín Dubh on February 28th. The EP, along with the forthcoming album, will reflect on the movement of music between Ireland and America through tales of love, the Atlantic Ocean and the American desert. Learn more about Maria Shiel and her music below….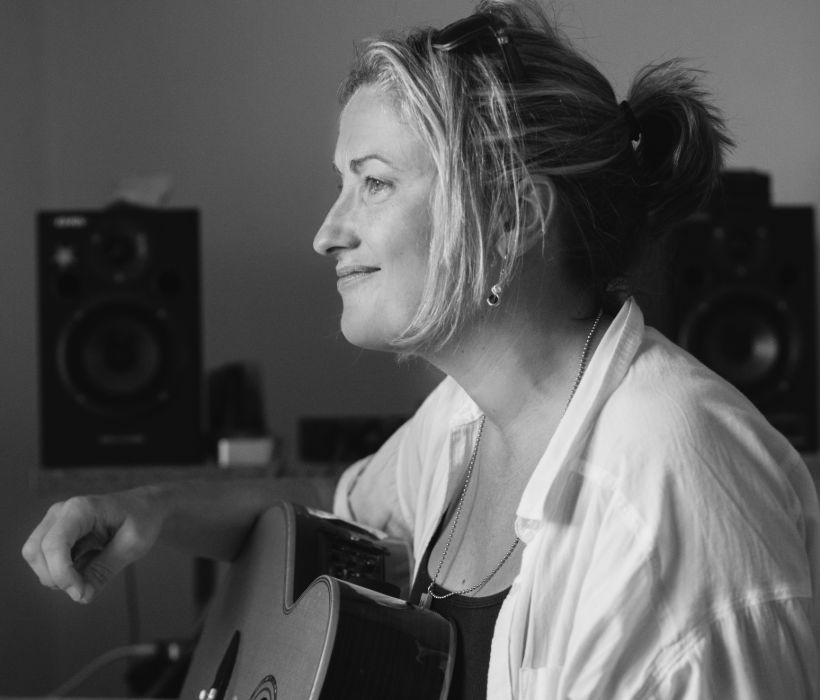 Who are you?
My name is Maria Shiel. I was raised in Bristol, UK but my family are from the West of Ireland and have been living here for the last 20 years. I have been writing songs and playing guitar since I was a teenager. I started my first band in Galway around 2000 and then went on to make electronic music as MS44, releasing and collaborating under my own label KYO Records.
How would you describe your music to somebody who had never heard it?
That's a difficult question to answer because I have always loved to write and compose for all styles of music, from roots to electronic. I suppose the common denominator though would be the sound of my voice. I like to try to use the voice as an instrument to express the dynamics in music. I also love melody (probably due to my father's love of a good country song!). I am a bodhran player too so love to feel the pulse of a great rhythm section in a song or a really good dance beat in a tune. The sound of this new album is a kind of tribal Americana with a bit of ethereal singing thrown in for good measure!
Why do you make music?
Initially, to be able to express. I knew at a young age it seemed to be a good way to fully release all the emotions inside. I struggled a little during my teenage years so writing and singing were good for me. As the years have gone by, though, I've wanted to learn how to write a song with a story – a beginning, middle and end. This is a totally different way of writing for me as you have to sit and think and write from the conscious mind. I tried to do a bit of it on this album.
Describe your creative process…
It has changed; it used to be impulsive and frequent. The guitar would be picked up, a rhythm would be banged out and, when a groove was flying along, the words would just pop out. There was no conscious thought process to it. Now I find my brain gets more distracted with things. Life seems to have got faster and there is more stuff to do to keep afloat and make your mark. Using social media as a promotional platform just swallows up huge swathes of time. It's harder to find that freedom to just sit and be with a guitar, with no worries. I think to be able to write successfully you have to truly let go of everything around you.
What was the inspiration behind your upcoming album and its creation?
I have two great loves, the West of Ireland and the land of America. I don't know why this is but I have a deep connection to the actual landscapes of America, and in particular Native American customs and ways. I almost feel that I have lived a life there previously. There are quite a few Irish that just feel inextricably linked to America and her lands and music has always traveled back and forth for centuries. Sometimes you hear similarities in tunes; there are old Irish flute airs that are remarkably similar to some ancient Native American tunes; and in more recent years there are old Irish songs that crossed over into country ballads. Music is timeless and it has definitely travelled over continents and thousands of years. These pieces of music tell us stories about our histories. When I stand on the prom in Galway and look over Galway bay towards America I wonder at what music previous migrants took with them.
What did you learn while creating the album?
Physically, I learned that making an album is a massive undertaking if you are doing it all by yourself! Luckily for me I had really lovely people who worked with me from the start all along the way – great musicians that were happy to share their craft, people that would help you out of a hole. These are the people that you never forget! Conceptually, it has been an interesting journey. I felt strangely and deeply connected to the land when I was out in the States. And watching southern songwriters tell the stories behind their songs sort of just blew me away really.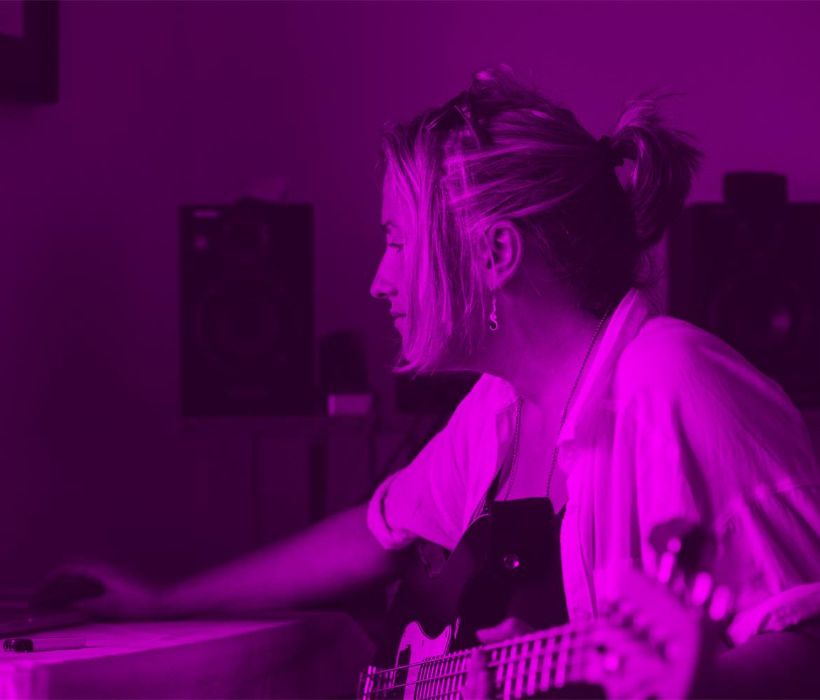 How do you find being an artist in Galway? What's the best part? What needs to change?
I came back in 2015 after years of living in Dublin. It was a relief to be back because the same old kindness among musicians was still there, thankfully. It took me 10 years to try and find a band in Dublin, with no resolve, but it only took me 3 months in Galway! There is a kindness and camaraderie here. What would I change? Like always… Galway just loves those cover bands!
What would be your dream gig?
To attend one more Prince gig! I was lucky enough to see him three times, but the gig at Marley Park a couple of years before he died was probably the best gig I've ever seen. It was sheer musicianship at its very best.
What is your favourite lyric ever written?
There are so many. But off the top of my head: "It's four in the morning, the end of December, I'm writing you now to see if you're better…"
What's your favourite spot in Galway to grab a coffee/snack/pint?
Best place for a pint has to be Tigh Neachtain's! There's an armchair in Mocha Beans round the corner that I love to escape into and read!
What's the happiest moment you've had in the last year?
My happiest moment was getting the EP, Ebb of the Wave finally mastered and printed and bringing it to Nashville. That was pretty cool.
Feature Photo by Paul Manley. More details on Maria Shiel's EP Launch HERE