Following the enormous success of last year's inaugural campaign, Made Local, a nationwide initiative developed by DCCI, will run throughout the summer and aims to once again spotlight some of Ireland's most talented craftspeople, while boosting sales and driving revenue for makers and retailers alike.
An Tánaiste and Minister for Enterprise, Trade and Employment, Leo Varadkar, joined trailblazing Jockey Rachael Blackmore and the chair of Design & Crafts Council Ireland (DCCI), Andrew Bradley, in launching the second annual #MADELOCAL campaign, which features a couple of familiar Galway faces.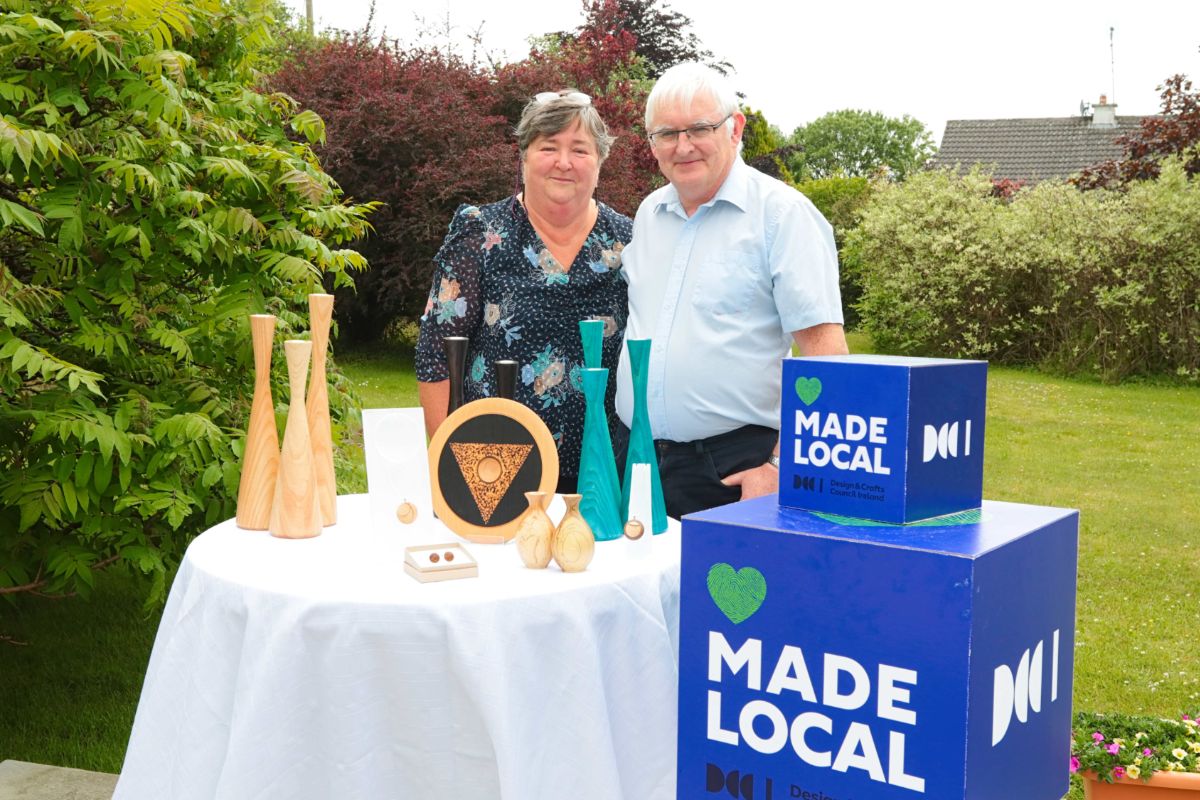 Ambrose and Brid are a husband and wife partnership, working and living in Claregalway, Co. Galway, Ireland. They work as a team, but each makes very distinctive, individual work. Their designs have a contemporary feel and are built on traditional craft roots. They make well designed highly crafted 100% handmade products in their studio in Claregalway. Both share a passion for clean, contemporary design and their work ranges from functional lifestyle pieces to wearable accessories. They produce a range of lifestyle products including candlesticks, salt and pepper mills, vases, and gift platters. The wearable accessories range includes pendants, brooches, shawl/scarf pins, cufflinks and tie pins. They also make corporate gifts and take commissions. As well as being passionate makers, Ambrose and Brid have taught woodturning for the past 21 years. Ambrose demonstrates woodturning to the public, and those interested in woodturning, in Ireland and abroad.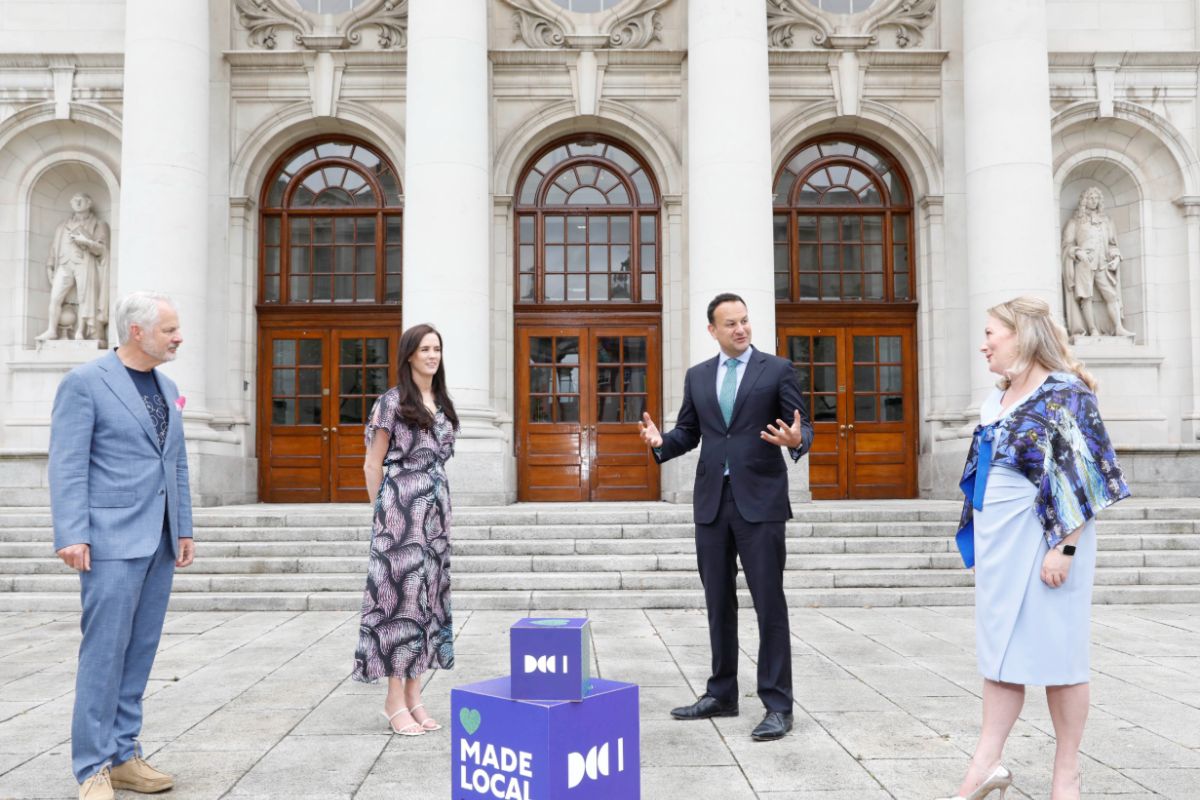 Announcing the launch of the campaign, Leo Varadkar said; !I'm really pleased to launch this year's Made Local campaign. During this summer's campaign, designers and makers are looking forward to welcoming visitors back to their studios, galleries and craft markets. As we reopen and things are looking more hopeful, it is more important than ever to support Irish designers."

"Irish designers and makers are world renowned for their unique talent and skill. The craft and design sector contributes €500m to the Irish economy every year. I encourage everyone to discover what their local designer has to offer and support this #MadeLocal campaign."
Commenting on the Made Local campaign, Rachael Blackmore said, "I am so proud to be part of the #MADELOCAL 2021 initiative. It's incredible to see so many talented Irish makers who have spent decades honing their crafts, creating everything from timeless pieces and heirlooms to treasured gifts and home comforts. The time for supporting local makers has never been more critical with so many struggling to persevere in their craft. DCCI has undoubtedly supported many through these challenging times and so this second annual campaign is full of perseverance and hope. I have discovered some amazing Irish designers through the #MADELOCAL initiative and will continue to buy from Irish designers whenever I can."
For more information on Irish craft and design and where to shop products that are Made Local, please visit www.dcci.ie or join the conversation by following #MADELOCAL.
Feature Photo by Mike Shaughnessy