JP McMahon, Co-owner and Culinary Director of the award-winning EATGalway Restaurant Group which includes Aniar Restaurant, Tartare Café + Wine Bar and the highly popular Cava Bodega Spanish restaurant, has launched the fourth edition of his much-loved cookbook, Cava Bodega Tapas, A Taste of Spain in Ireland.
Originally launched in 2014, the book is a true celebration of Spanish food and culture with content that has evolved in tandem with the restaurant, featuring tried-and-tested recipes that have proven popular with patrons since Cava Bodega opened in 2008.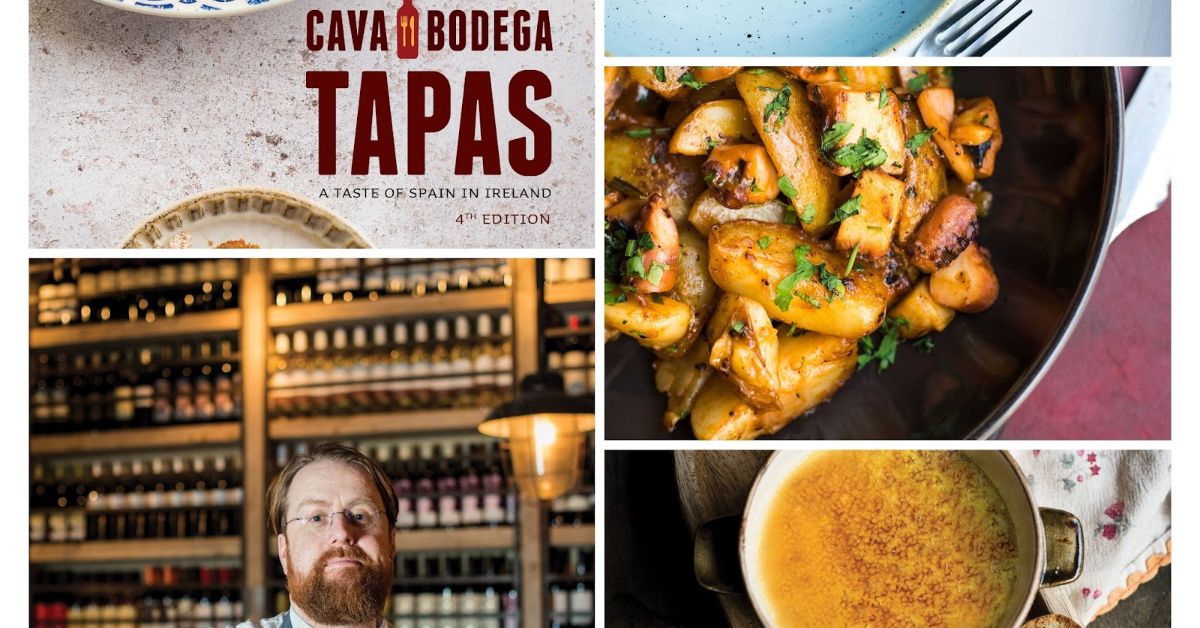 The book showcases authentic Spanish cooking using a combination of seasonal, local ingredients along with Spanish ingredients where no local Irish equivalent exists. There are 110 recipes that you can recreate in the comfort of your own home, including 12 all new recipes.

The book includes both vegetarian and meat dishes. Some of the new recipes in this edition include smoked eel, clams with Salsa Verde, chicken and chorizo skewer, cauliflower with almonds, and much much more. The book also includes an in-depth introduction to Spanish wines to perfectly complement the recipes.
You can find Cava Bodega Tapas, A Taste of Spain In Ireland in all EATGalway restaurants from December 13 for just €30 or alternatively find it online at www.cavarestaurant.ie .