Propelled by an entrepreneurial spirit and her innate desire for success, Gráinne Mullins has spent the last few years cultivating her dream business into a reality. As the founder and owner of Grá Chocolates, she's brought inspiration with a touch of sweetness to Galway.
First opening Grá Chocolates in 2020, Gráinne has continuously met challenges head on with perseverance, and in doing so has grown the Galway-based business into what it is today.


Grá Chocolates kicked off in the midst of the pandemic. Gráinne found herself in a position that many of us are eerily familiar with. Confined to her family home, stuck in the suspended disbelief of day-to-day life. Here, she turned towards her own solace; baking. "One thing I made [were] Easter eggs for friends and families as a treat…I realised there was this demand for them. People were reaching out and wanted to purchase them. I thought this could be my business."
The chocolates are unique in flavour and production, taking three days to complete a single batch. "We make luxury hand painted chocolates made with the finest quality ingredients," says Gráinne. "So with the best quality chocolates and local Irish ingredients wherever possible."
Grá Chocolates are available for purchase on their website, as well in some select Brown Thomas stores. "We had built up a really great relationship with Brown Thomas. We were able to continue to grow in that relationship." This success would not be possible without the foundations that Gráinne has spent years fostering. Gráinne is an award winning pastry chef, and has spent years training and nurturing her passion.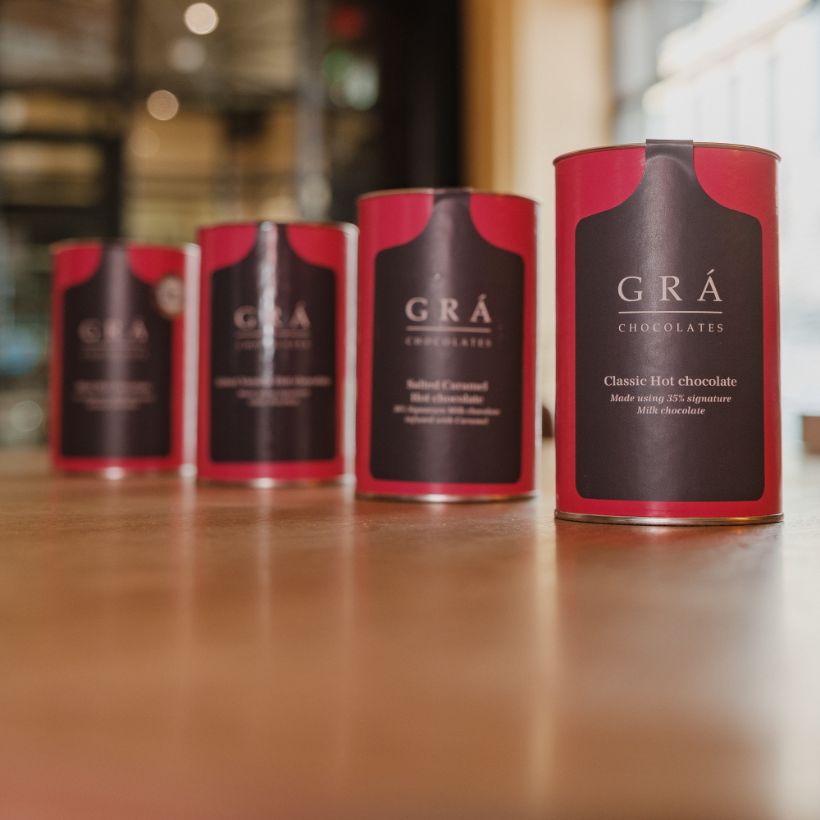 Gráinne was recently named on Forbes Magazine's 30 under 30 list. "I couldn't believe it… I had to read [the email] four times before it actually sunk in.. it's just been incredible." An integral part of her success is the self-belief in her own goals and aspirations. "I think my motto is to dream it, believe it, achieve it…things like success don't come easy. It does require sacrifice. But it will all be worth it." This true conviction has carried her far, and continues to support the growth of Grá Chocolates. With an impressive three years under Grá Chocolate's belt, our grá for this Galway business only continues to grow.
Photos by Ciarán MacChoncarraige
Published on Updated on