Every evening out in Galway deserves its own happy ending, and these Galway restaurants and bars will guarantee you walk away with your sweet tooth satisfied. In order to help you finish your evening on a high we've gathered a collection of both Galway's classic and one-of-a-kind dessert options. Without further ado, here is where to enjoy one of the best desserts in Galway…

Khow Thai
The signature dessert dish at Khow Thai looks every bit as delicious as it tastes. Available only for dine-in, the coconut crème brûlée with mango sorbet is heaven in a dish. Homemade with all the care and expertise of Khow Thai's chefs, we really recommend popping on out to their location at Liosban Industrial Estate and ordering it for yourself. You can thank us later.
19A, Merrion House, Liosban Industrial Estate // menu here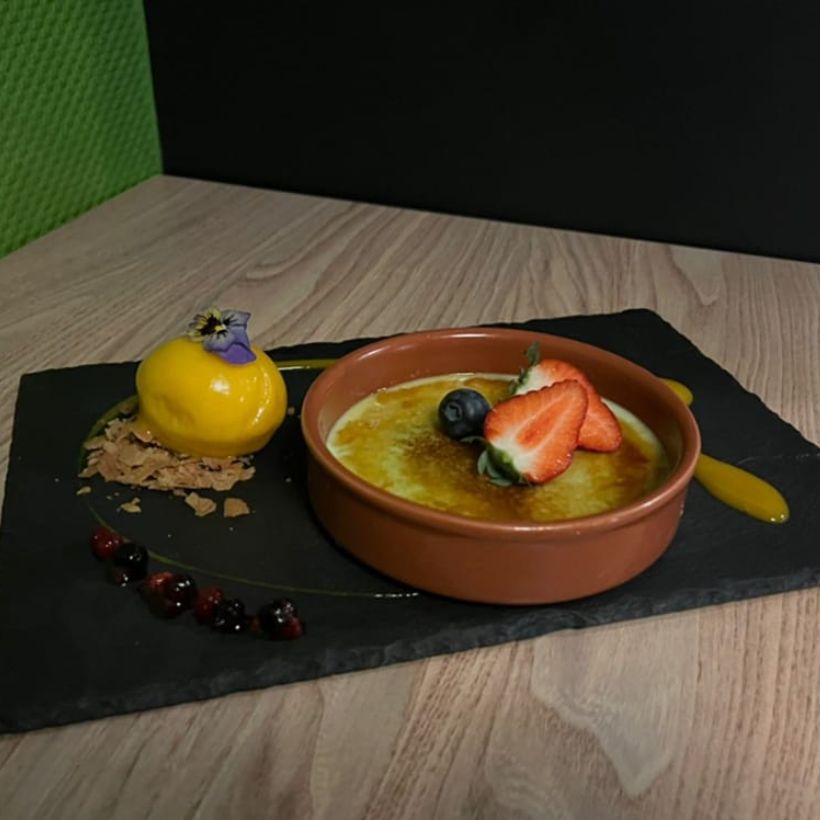 Kai Restaurant
A firm favourite in Galway, Kai Restaurant will never disappoint when it comes to enjoying exceptional dishes with fantastic flavours. The ever changing 'happy endings' menu guarantees just that - a happy ending to a brilliant meal. We are certain that no matter what you order for yourself off the menu you walk out the door with a smile on your face.
22 Sea Road, Galway's Westend // menu here 
Harry's Bar
Who knows your sweet tooth better than yourself? No one, and that's exactly why Harry's Bar's DIY brownie is such a popular post-dinner treat. You get to decorate your brownie with whichever sweet topping appeals to you, options include caramel/chocolate sauce, m&m's krispies and cheesecake mousse. Other menu standout picks are the warm cookie dough or Harry's plethora of sweetly decorated waffles.
77 Bohermore // menu here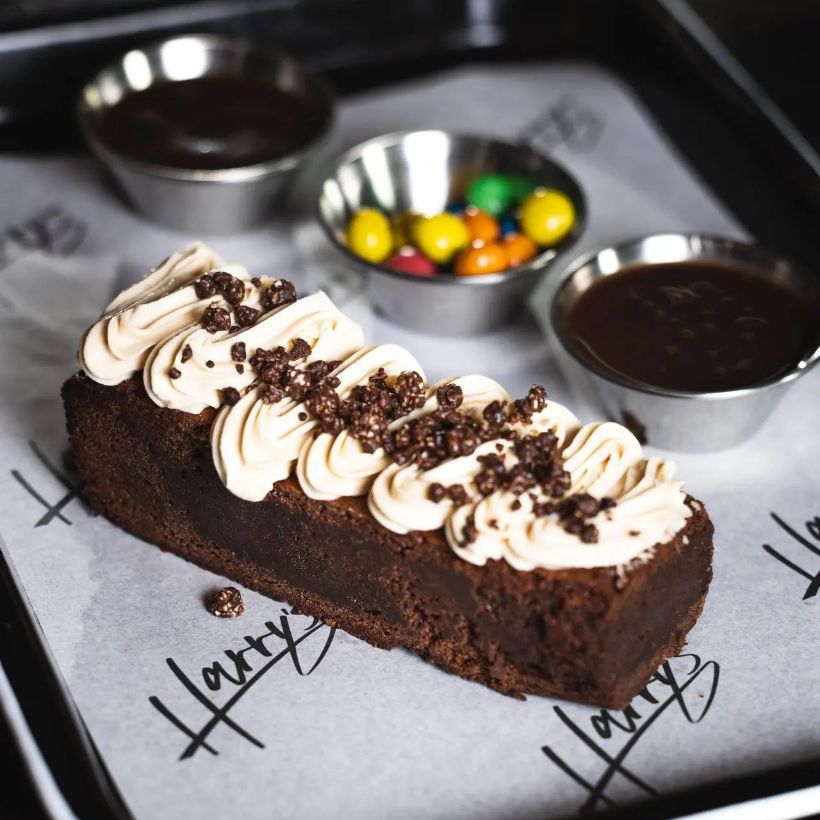 Il Vicolo
It should be no surprise to you that Il Vicolo has made it to this list. There's no doubt that the Best Italian Restaurant in Ireland offers some of the nicest dolce in the city. Our pick here has to be the homemade pavlova with seasonal berries and coconut cream. This is the perfect light dish to complete an evening of rich wines and flavoursome dishes.
The Bridge Mills, Dominick Street Lower, Galway's Westend // menu here
Freddy's Galway
The announcement of the weekly special tiramisu at Freddy's is the highlight each week. After stuffing your face with slices of their delicious pizzas, the tiramisu brings the perfect balance of flavours to your meal. It's always a popular addition to a visit to Freddy's and we highly recommend you pop in and try it for yourself.
15 Quay Street, Latin Quarter // menu here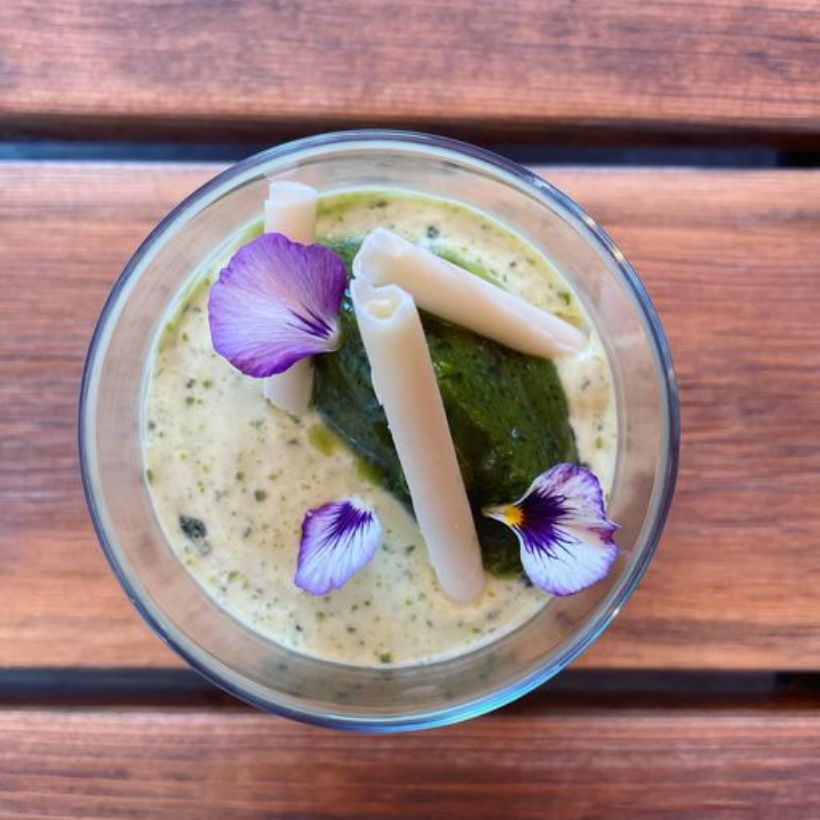 Sophie's Restaurant & Rooftop Terrace at The Dean Galway
End your evening quite literally on a high at Sophie's Restaurant & Rooftop Terrace at The Dean. While you are indulging in their amazing cocktail menu make sure you have a look at the delights on the dessert menu too! We simply adore the caramel delice, it comes topped with toasted hazelnuts, macerated strawberries and lime so you get a gorgeous combination of rich chocolate and zests of fruit flavours that really are to die for.
78 Prospect Hill, Bohermore // menu here 
Chef Laura Rosso
Desserts at Chef Laura Rosso almost look too good to eat… almost! Every week they have a special selection of dessert displayed at their restaurant, with everything from pies and cakes to cookies and brownies. Pop on down to this Salthill spot and treat yourself, you know there's always room for dessert.
(at GCI building) Salthill // menu here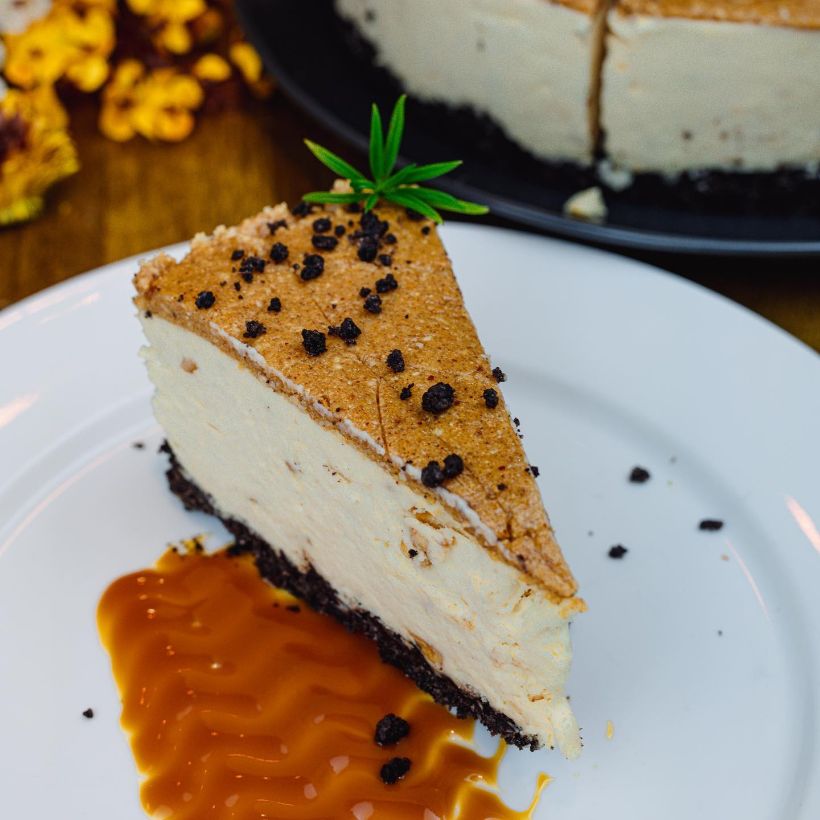 Busker Brownes and Kirby's Restaurant
The only apple of our eye is the delicious apple and cherry crumble with vanilla custard that the team at Busker Brownes and Kirby's Restaurant so flawlessly create every time. It's the perfect dish to complete your dining experience at this homely restaurant space and we never fail to order it every time we pay the team a visit.
Cross St Upper, Latin Quarter // menu here 
Basilico
If there is one dessert experience you need to spoil yourself to, it's the fantastic selection of Italian Dolci at Basilico. Their special Basilico style cannoli is a favourite of ours. It's filled with Irish Toonsbridge, orange and pistachios and served along with fresh cream and chocolate sauce. It's the ideal light snack to follow an indulgent meal of one of their scrumptious pizzas.
Main St, Oranmore // menu here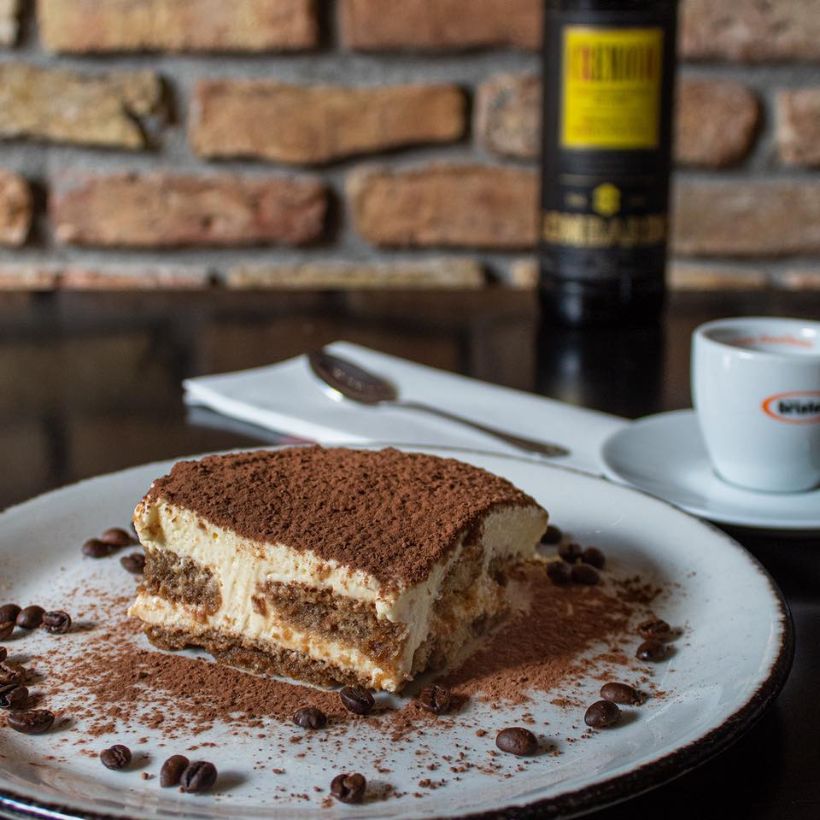 Hyde Bar
Whether as your dessert mains or as a side, everyone has enjoyed the refreshingly chilled taste of ice-cream to wrap up a dinner out but... have you ever had an ice-cream tower? At Hyde Bar ice-cream is no joking matter; they have really taken things another level! You can enjoy layers and layers of your favourite flavours - doesn't it just sound so good? You really need to order this one for yourself folks.
Forster St, East Village // menu here 
RÉ NAO
Offering guests a chance to enjoy a range of authentic Asian flavours, it is no surprise that RÉ NAO has become such a popular spot for after work food and drinks, but have you tried their selection of desserts? It includes some familiar options such as cheesecake and Eton mess as well as more unique items like the apple and mango sticky rice. Worth the trip here alone, we highly recommend you book yourself in for a meal here ASAP.
Spanish Parade, Latin Quarter // menu here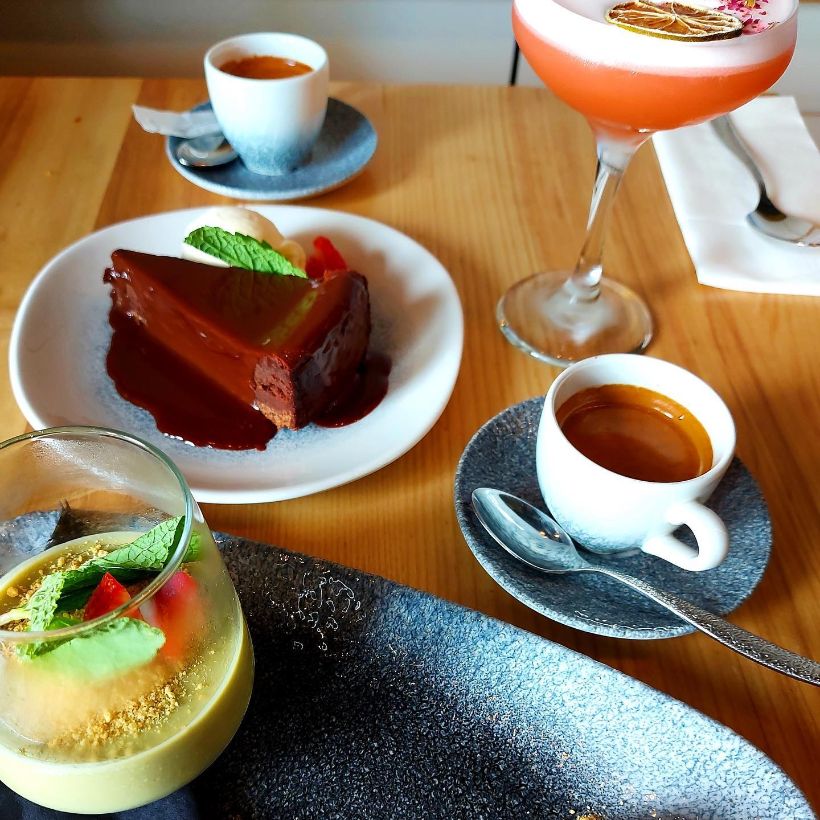 Rúibín
Bringing the people of Galway exceptional flavours in all of their dishes, the menus (dessert included!) at Rúibín never fails to wow us. The dessert menu ranges from rich chocolate cremeux to savoury cheese plates, we simply adore the blend of flavours in their red wine baked plums and highly recommend treating yourself to it while you are busy sipping away on the liquid gold salted caramel rum cocktails.
1 Dock Rd, The Docks // sample menu here
Queen Street
If a liquid dessert is your type of thing you need to visit the cocktail masters at Queen Street. Their dessert cocktails are clever takes on more classical sweets. The oreoslide and toffee pop martini really are desserts in a glass. Toffee, popcorn and espresso martini all in one - what's not to love.
Victoria Place, Eyre Square // menu here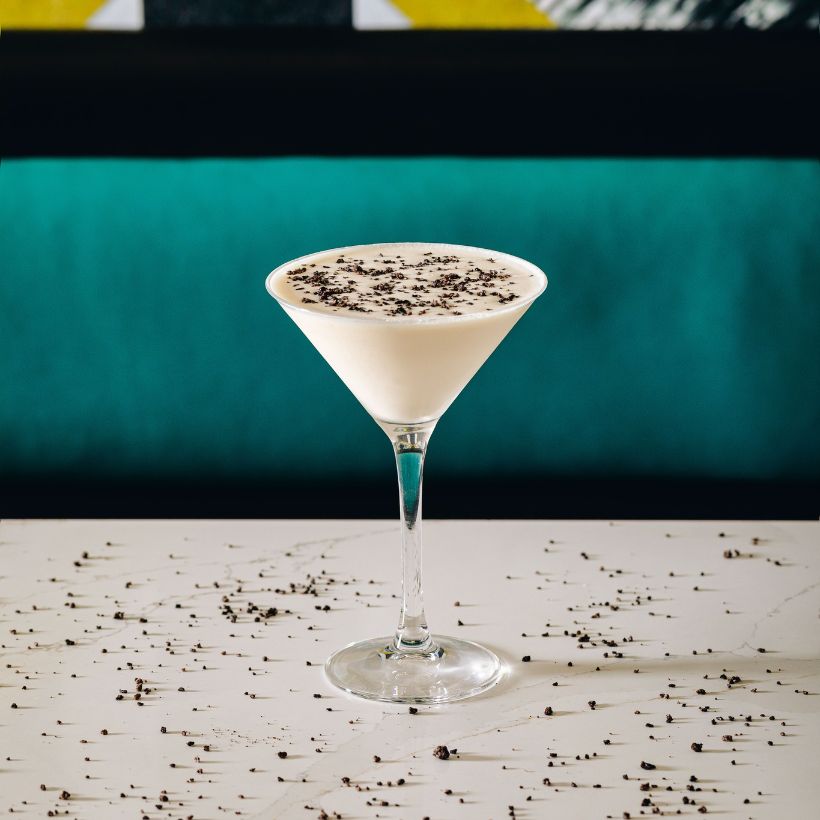 If all that wasn't sweet enough for you, tap here to discover where in Galway does the best cake. 
Published on Updated on