While it's easy to stay central while visiting the west, spending days exploring the city's many offerings without venturing further afoot, some of the most beautiful scenes and community spirit can be seen and felt just beyond the city's limits.

East Galway is made up of some of the county's most important towns, each boasting an impressive amount of attractions. From Ballinasloe's famous annual horse fair to Tuam's foodie hub, you'll really be immersed in the culture and craic.
BALLINASLOE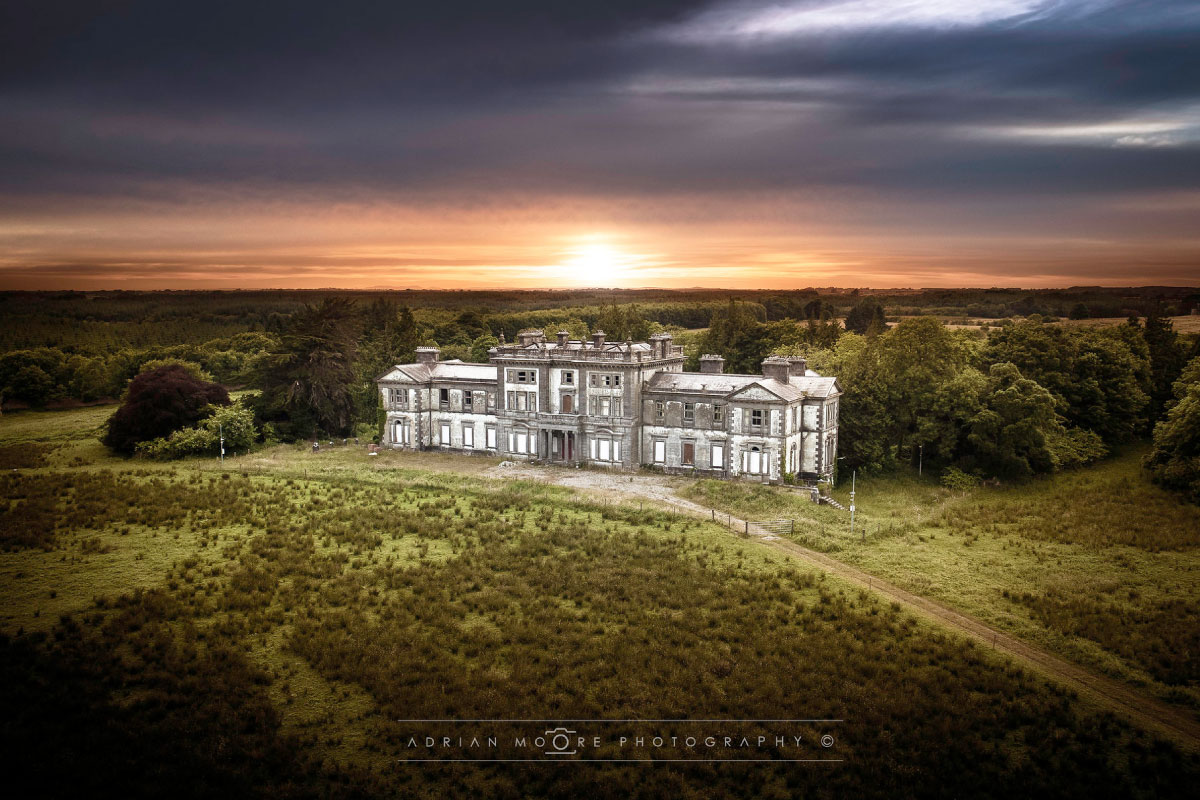 Photo by: Adrian Moore Photography
The largest of East Galway's towns, Ballinasloe is truly steeped in history. With plenty of church and abbey ruins, old forts and ancient castles just waiting to be explored, the old and new will welcome you with open arms. This busy market town is famous for its legendary October Horse Fair, which attracts people from far and wide each year and dates back to the 1700s - making it one of the oldest in Europe! Its pony riding, show jumping, parades, fireworks, live music and dog show are just some of the most attractive features.
In a similar equestrian vein, the town offers its fair share of horse riding facilities as well as angling at the River Suck, which is a fine coarse fishing destination for all the fishy folk among us.
The town is also scattered with great watering holes to cosy up in once evening descends, offering a range of entertainment. There's never a dull moment at An Táin, with events constantly taking place. Tuesdays are dedicated to live traditional and folk music, so get a round in, sit back and enjoy the ceol agus craic.
For a little bit of luxury, a night's stay at the four-star Shearwater Hotel & Spa is an ideal way to complete a visit to Ballinasloe. With a state of the art gym and an award-winning spa, as well as incredibly comfortable rooms and the Canal Bar Bistro, which serve up great food and drink seven days a week. They've even got live entertainment every Friday to Sunday!
PORTUMNA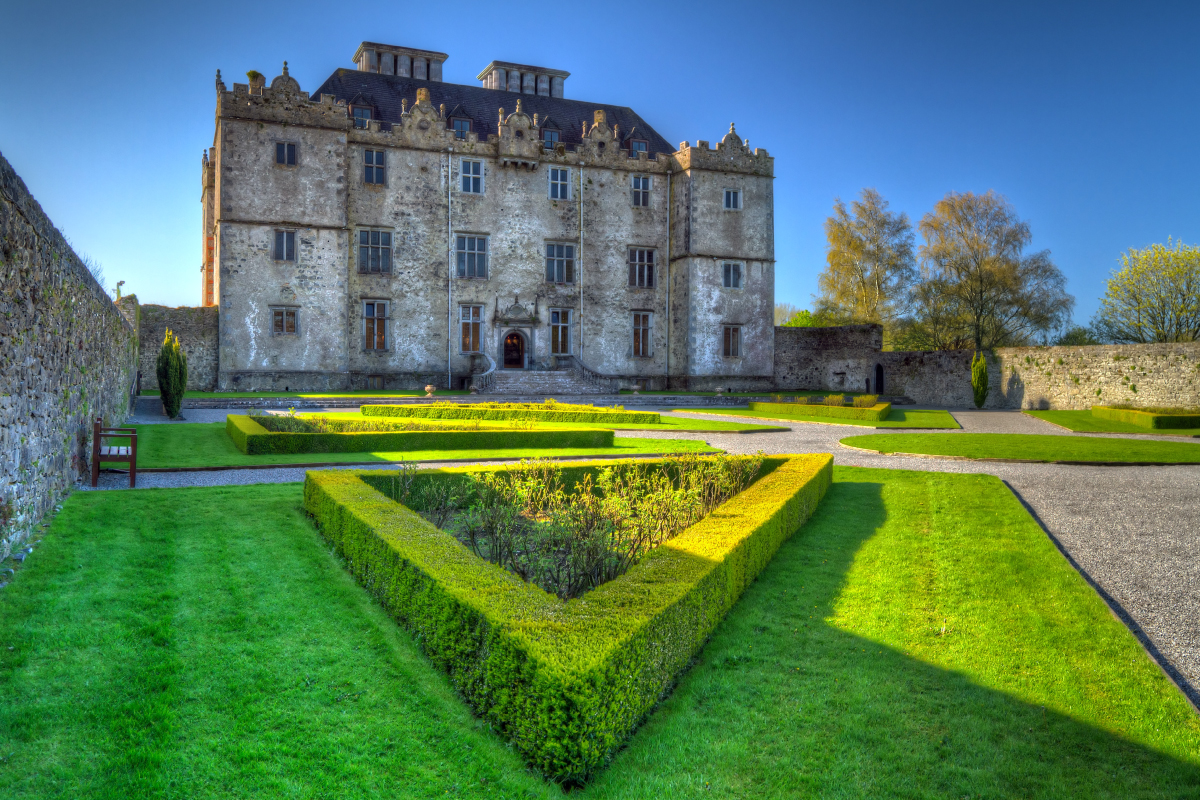 Picturesque and peaceful, Portumna is definitely worth a visit for the scenery alone. Well known as a fishing hub, the town is also littered with age-old ruins, wildlife sanctuaries and acres of nature to be explored. Its setting on the banks of the River Shannon creates such idyllic surrounds, you won't regret stepping away from the city's streets.
Perhaps its most note-worthy feature, Portumna Castle and Gardens remains an imposing example of 17th Century Irish architecture. Gutted by a fire in 1826, the building has been beautifully restored and is now open to the public, housing exhibitions on the history and restoration of the building and the de Burgo family. If that's not enough to tempt you, the formal, geometrically laid-out gardens to the north certainly will. The original kitchen garden has been restored and planted with flowers, herbs, hollies, and veggies. When you leave the castle grounds, you'll feel as though you're stepping out of a fairytale.
If you fancy further immersing yourself in nature, Portumna Forest Park covers close to 450 hectares. The coniferous woodland is dominated by ash and beech, with silver birch along the lakeshore. While you wander and soak up the beauty, you're likely to come across some furry friends including the red squirrel, fallow deer, foxes and badgers.
As if that's not enough outdoor activity, Lough Derg Blueway's 13,000 hectares of clear water is almost impossible to resist. Yours to explore, the Bluewater can be enjoyed by canoe, paddle board, under sail, bicycle or foot. These multi-activity recreational trails provide the stepping stones for you to make memories that will last a lifetime.
These small towns are famous for their sense of community spirit, and you'll definitely feel like a Portumna native at their weekly country market, held every Friday from 8.30am to 12.30pm in the Town Hall. Visitors and locals come together to browse through the many stalls filled with a wide range of goods including flowers, plants, home baking, preserves and crafts.
LOUGHREA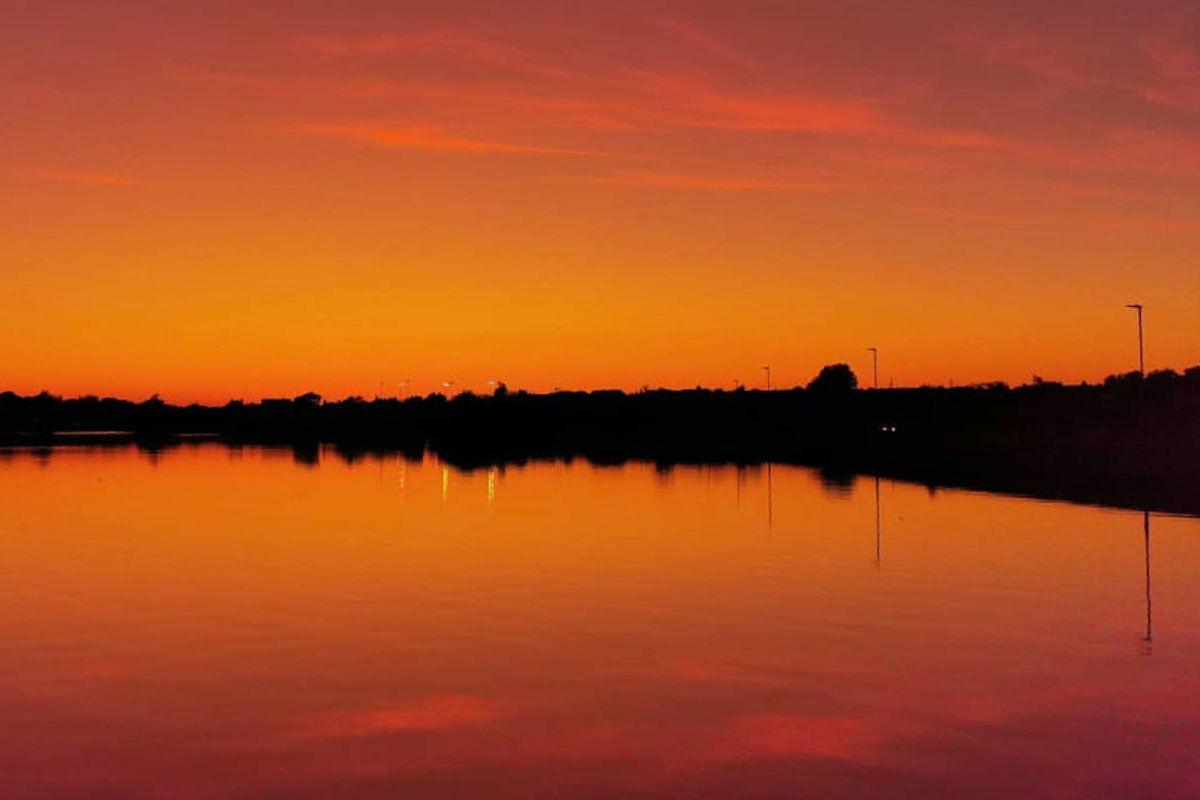 Photo by: Colm McLoughlin
A sea of greenery, Loughrea is often referred to as a gateway to the west. Home to Ireland's only functioning moat and a beautiful lake (and its namesake) Lough Rea, there are seven crannógs throughout the stream in varying states of disrepair. Within three miles of the lake you'll come across in excess of 20 ringforts, so it's safe to say there'll be plenty of exploring to be done.
Woodville Walled Garden is the ideal destination for a relaxing stroll surrounded by the sights, scents and colours contained within this secret garden. Home to a restored walled kitchen garden along with a museum outlining the fascinating connection to Lady Gregory , you'll find equal parts history and beauty within the original stone walls.
From fairy trails and horse riding to pony walks and glamping, Slieve Aughty Eco-Friendly Family Hotel Resort is a place where you can connect with nature while taking in the fragrance of the wood, listening to the sound of the animals and enjoying the beauty of nature. With over 25 years in business, they've expanded to encompass small conference facilities, a wedding ceremony room, workshop space, a garden pergola and the sustainably built 9 bedroom guest house and organic certified restaurant The Three Towers Eco House & Organic Kitchen. Leave your worries at the gate!

For more horse-riding offerings, Dartfield Equestrian and Heritage Centre proving horse riding, clay pigeon shooting, archery and 4 X 4 off-roading facilities. They've even got a museum, coffee shop and tack/gift shop to while away the hours in, or enjoy a good old fashioned farm walk. Another great family-focussed destination is Turoe Pet Farm, which is equipped with a bird aviary and a pet corner where the kiddies can cuddle the rabbits and feed goats, sheep, llamas, pigs, cows and other friendly farmyard characters. There's even swings, slides, see-saws and an Inflatable City with 8,000 square feet of bouncing castle with three slides.
Fancy a pint? A town is only as good as its finest boozer, and Charlie's Bar massively enhances Loughrea's already huge appeal. This vibrant pub's got just about everything you're after - live music, delicious drinks, all the matches live on screen and friendly service to boot. Go on - grab a bar stool and a round of pints!
ATHENRY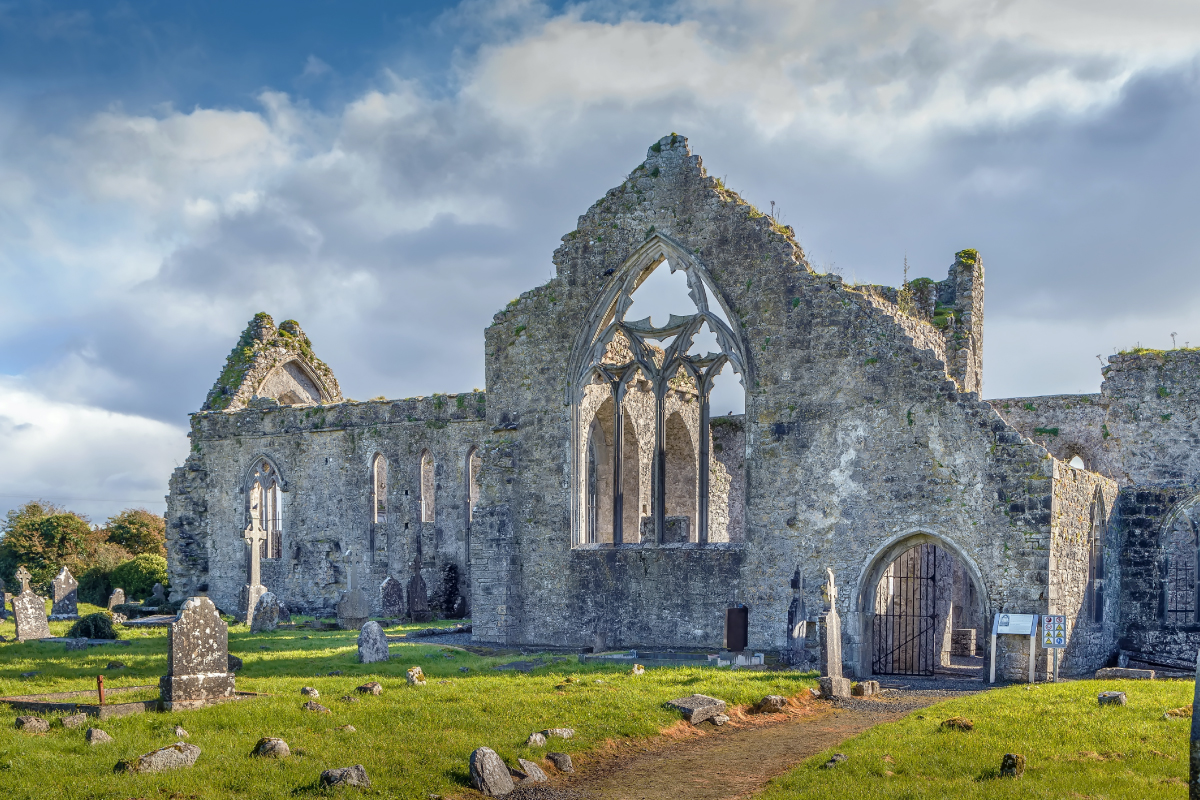 Low lie, the fields of Athenry! Proudly claiming to be the finest surviving medieval town in the country, Athenry is incredibly well preserved. While keeping their heritage firmly intact, the town has become a bustling hub of charming cafes, shops and pubs that make a visit here a must.
Who doesn't love a good jaunt around a restored ancient castle? Athenry Castle boasts a richly decorated first-floor doorway, windows and the interior contains an audio-visual room and exhibition. On the first Wednesday of each month, there's free admission for the public - so there's no excuse!
For award-winning accommodation, Raheen Woods Hotel offers a great rendezvous location for friends and family alike. Whether you're just after a comfortable bed or you want to go all out with some spa treatments and delicious dining, you'll find it right here. Friendly and efficient, the staff will make sure your stay exceeds all expectations.
While The Old Barracks is a good shout for breakfast, lunch and dinner, their Lodge is the perfect place to lay your head after a day's exploring. King sized beds, quality linen and big screens await - all while remaining right in the heart of the welcoming town itself.
A pint was always going to be on the cards, and The Arch Bar is a great spot with an easygoing atmosphere. Whether you're throwing some darts or watching the match, it's always a good time and with live music across the weekend - you're guaranteed a high energy evening of laughs.
Of course we have to give honourable mention to The Nook for their sensational pancake creations. Stop in to this crepe and coffee shop for some sweet treats before heading home - they might just make you want to stay a little while longer.
TUAM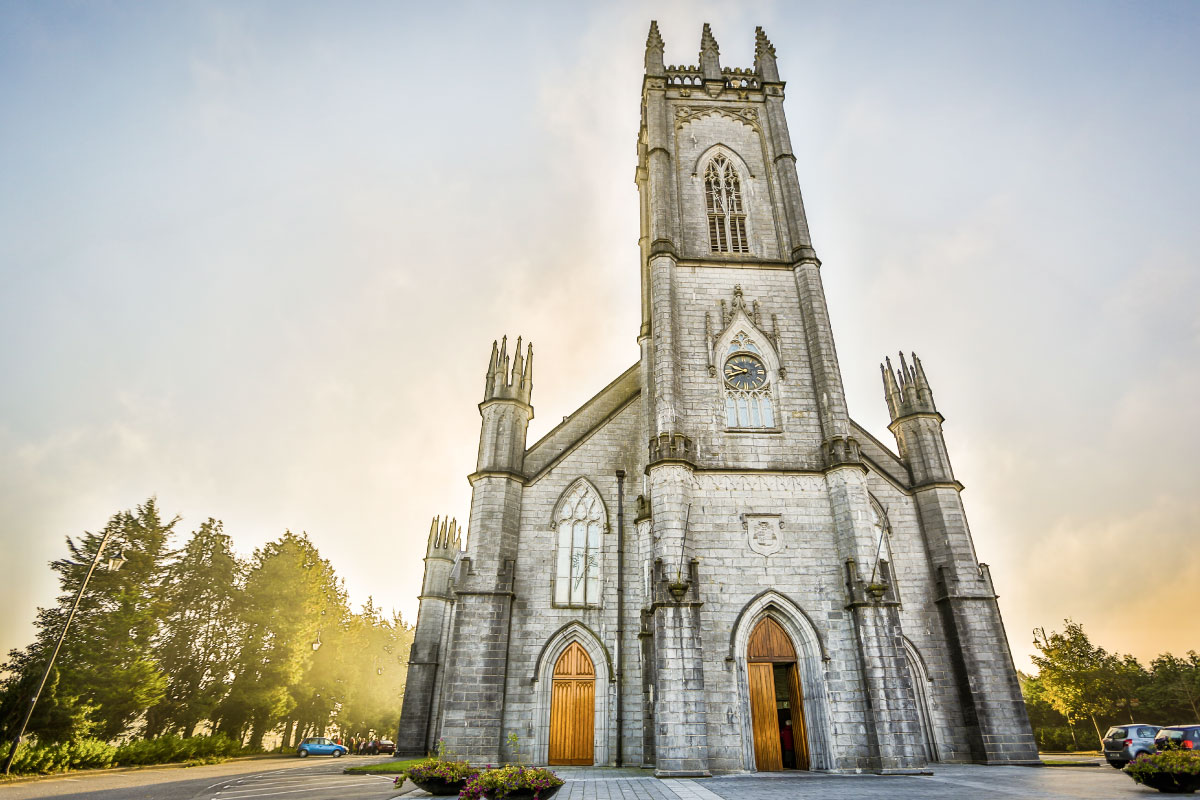 The thriving town of Tuam has in recent years become something of a little foodie hub and that alone makes it worth the trip! With not one but two cathedrals, Tuam has plenty to see and do in between bites and there's always a hum of activity around the square. Birthplace of the legendary Saw Doctors - the music scene in Tuam is top notch, with new artists emerging regularly and being fully supported by the community around them. You never know who you'll see playing in a pub - they might just be the next big thing.
One of the finest foodie spots in town, Gather Restaurant will welcome you in like a regular and leave you with a full, satisfied belly. Comfortable and inviting, the eatery is complemented by the thoughtful and imaginative food made with great flavours and fresh local ingredients. Breakfast, lunch or dinner - you'll get a good feed any time of the day.
You don't have to go to the city to get Michelin standard food and Brownes is living proof. Awarded a Michelin Bib Gourmand for 2019 and 2020 in recognition of their quality cooking at affordable prices, Chef Patron Stevie Lane creates modern, elegant food in an incredibly relaxed environment. Using only the best local produce, you'll be getting a real taste of Tuam.
For food that tastes good and does you good, Leaf and Bean is up there with the very best and their 2017 Best Cafe in Connacht win proves that. Delivering healthy natural food and drinks in a laid back atmosphere, this cafe invite their customers to enjoy a fun, fresh and fairly priced dining experience - always served with a smile.
You may recognise The Galway Roast from any one of their locations dotted around the country but their Tuam cafe is where it all began. Creating a home roasted coffee with such distinct flavour has put them on the map and their broad range of food served up fresh and tasty each day enhance the appeal. You can even bring home a bag of their specialist coffee, if you fancy.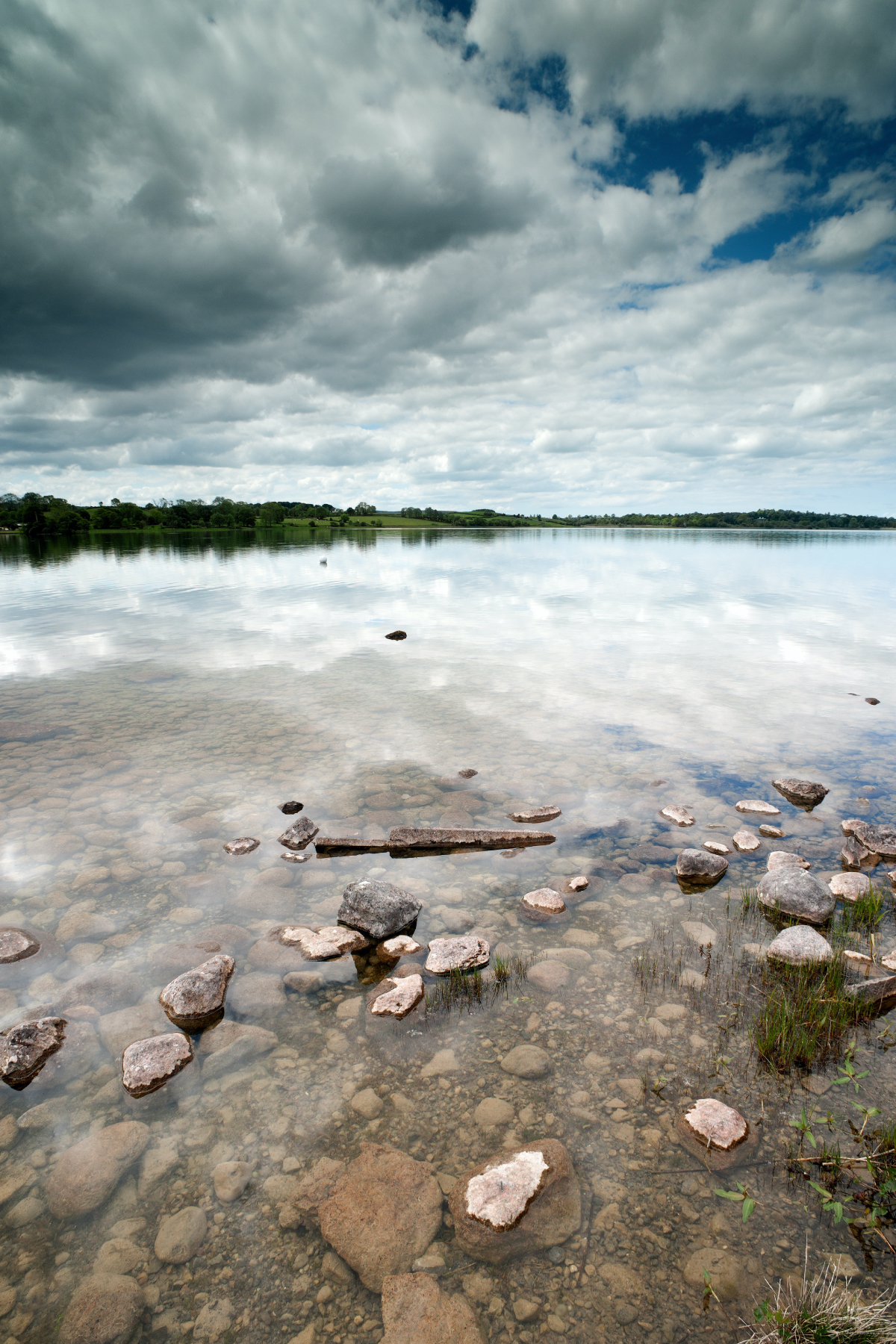 Published on Updated on