Galway's newest music festival brings together the finest local music promoters, venues, record labels and, of course, artists. Now we'd like to introduce you to the the incredible people involved in Black Gate Introducing...
This exciting new music festival takes place from June 16th-19th, celebrating emerging artists and original music from Galway. With 25 artists performing over 4 days in 7 different venues across the city, as well as an all-day event including a record label merch market, it's safe to say there is a lot of work being put in by some amazing people to ensure it is the best showcase of Galway possible.
The festival will feature lineups curated by Not Bad, Free House, A Modern Movement and The Black Gate, as well as an all-ages youth music showcase curated by Livefeed. The events organised by this passionate group will be graced by some of the finest musicians from Galway and beyond, such as Eoin Dolan, Punching Peaches, HAVVK and Cat Turner. Read on to discover more about these fantastic folk, from the horse's mouth...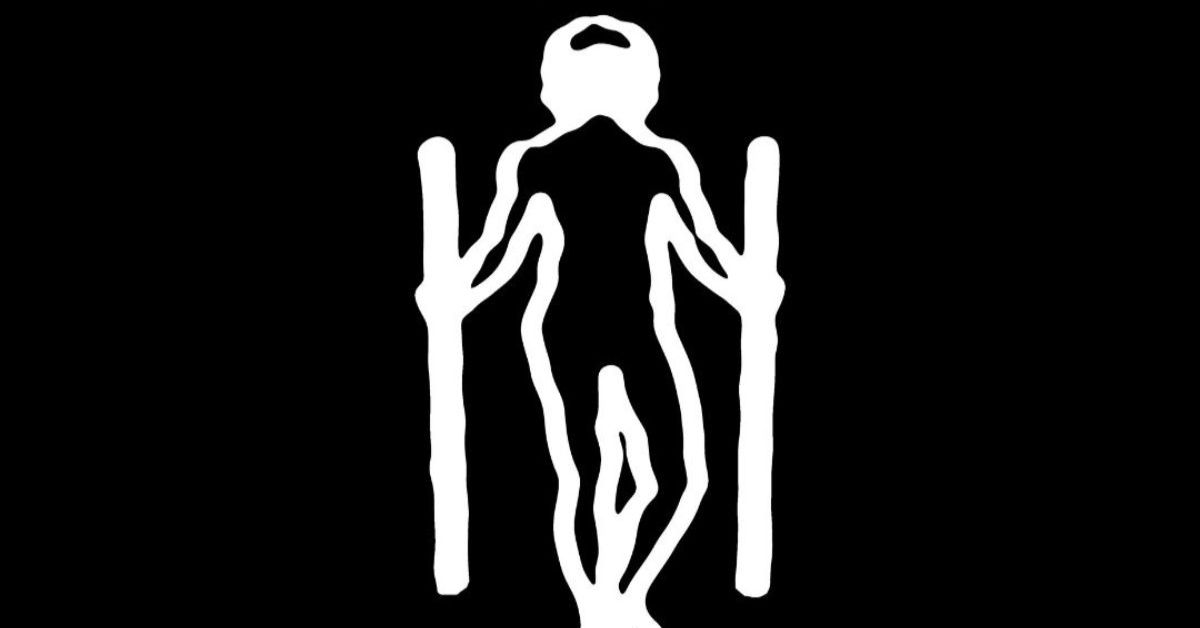 Eoin Dolan
Eoin Dolan is a songwriter and producer from Renmore, Galway. Dolan has a classic, vintage sound with influences such as The Beatles, Brian Wilson and Vashti Bunyan. Over the last eight years this prolific songwriter and producer has released five albums and four EPs and had the good fortune of touring across Ireland, Netherlands, Iceland and the UK. Eoin Dolan will play a live set during the Record Label Showcase at Nun's Island Theatre, which runs from 1pm-6pm on Saturday June 18th and will include merch for sale and live music alongside delicious grub and coffee from local traders. Needless to say, Eoin Dolan is as excited as we are. He said; "I think this festival represents all that is good about the music scene in Galway. It has been organised by people in the community who have a genuine passion for supporting local artists in a meaningful way. It is particularly encouraging to see so many young musicians on the lineup."
Eoin Dolan has contributed an awful lot of songs to the zeitgeist that is Galway's music scene, and you can listen to all of Eoin Dolan's music and/or order a copy of his latest work via Bandcamp. However, his ears are drawn away from his own catalogue when asked about his favourite Galway song; "Me Auld Flower - Claddagh Palace. A song written by a very close friend of mine. I love everything about it!"
Free House
Free House is a frequently sporadic DIY music night in Aras na nGael that runs entirely on donations. They showcase some of the best indie, punk, electronic and experimental music from around Ireland as well as some of the best up-and-coming Galway artists. As part of Black Gate Introducing, Free House will curate a night of exciting punk music in Aras na nGael on Friday June 17th followed by an after-party in The Blue Note until the small hours.
Jake Tiernan started Free House in 2019, as his own band was struggling to get gigs in any of the usual venues around town. "We decided to put on our own night once a month, where we were always the headliner. Now, myself and our drummer run the night together, looking to give other artists the same platform that helped us get our start. Before that, we had only played a gig in our friends' living room, which was only available as his parents were away for the weekend, hence the name Free House."
Free House carries on from the tradition of indie/garage music that has been created in Galway for decades, out of which sprung Jake's favourite Galway song. "Science Fiction by Tuam's So Cow is definitely one of my favourite Galway songs. I stumbled across it in a larger playlist one day before recognising a familiar accent and deciding to look into the artist. Galway has a great tradition of lo-fi/DIY/garage rock which is no doubt influenced by the laid back and student-ish atmosphere around the city. This track is probably my favourite from that whole scene but there are so many bands and artists worth checking out." That rich vein of indie music can only be sustained with organisations and festivals like this, and Jake Tiernan and the Free House crew are very excited for Black Gate Introducing..."This festival can be a much needed asset to the city, as it can provide a spotlight for the local artists which often get overlooked by the bigger festivals that take place here. It's also a great opportunity for artists to network with each other and some of the fantastic distributors, record labels, venues and promoters around town."

Being so heavily involved in the local music scene gives Jake Tiernan a good vantage point from which to cast an honest eye on how it can be improved. "This is an easy one for me. There's nothing our local music scene needs more than a community run rehearsal space for bands and artists. From experience, there's no bigger obstacle to making music in Galway city at the moment. I spent the last two years in a band that had to travel 40 mins to a shed in Tuam any time we needed to rehearse. Whenever I've spoken to artists from other cities they've found this hard to believe. There have been a lot of great bands in Galway over the last few years, I can't imagine how many more there would have been if the necessary infrastructure was in place."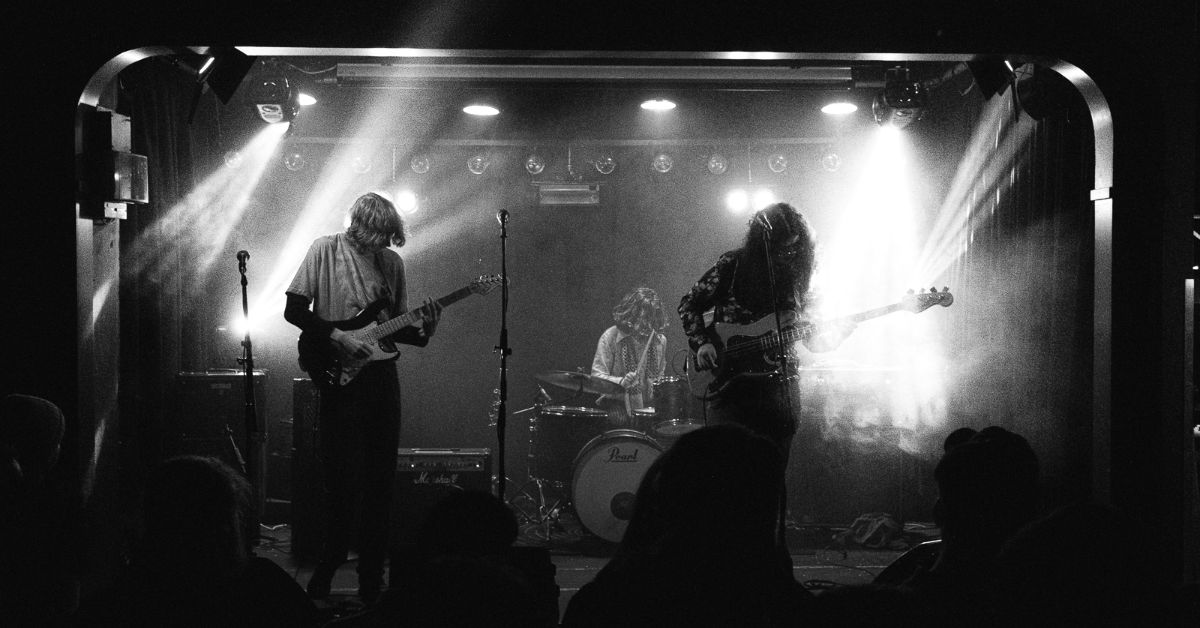 A MODERN MOVEMENT
A MODERN MOVEMENT is a clubnight that runs once a month dedicated to bringing the best in the country's alternative and diverse music scene to Galway, mixing new and unknown bands with some of the best known touring bands in Ireland today. Organiser and promoter, John O'Connor tells us; "A MODERN MOVEMENT came about when myself and Manolis Pates, of Fox Jaw, noticed that a lot of bands where finding it difficult to get a space in Galway on a stage for their tours or local shows, for a multitude of reasons, so we decided to help with that by throwing a monthly club night." John O'Connor's community spirit and energy are what drive him to collaborate with other like-minded organisations such as those involved in Black Gate Introducing. "I think team ups like this, people who are involved in the industry coming together to put stuff like this on, is a start. But there is also a question that comes up of cost. Right now venue costs across the city are finding it quite difficult even setting up a small show. Especially so for the younger promoters only just starting out."
After browsing the stalls, eating some tasty grub and listening to sweet tunes at the Record Label Showcase during the day, you can rock the night away at The Loft, over Seven Bar. A MODERN MOVEMENT have lined up some of the country's finest artists to rock out into the night - one of whom is Cat Turner...
Cat Turner
Cat Turner is a solo producer and songwriter based in Co.Galway and originally from Laois. She makes alternative indie electronic pop music. This is performed live with the use of a launchkey and pad along with vocal processing pedals. The songs range from dark and angsty to glittery and upbeat, always filled with emotion. This emotion can also be found in Turner's favourite ever Galway song; "I love Host's release 'Stop It'. There's something about the way 'stop it, I don't need to know' is sung that just sounds so vulnerable and raw. Overall the lyrics are really open and emotional and I'm always a sucker for a song that feels like an emotional gut punch."
"I absolutely think this festival is a great idea and worth supporting. I think bringing these nights together is a great way to get people familiar with what is going on in Galway. If you've maybe been to one of the nights a great opportunity to learn what else is on."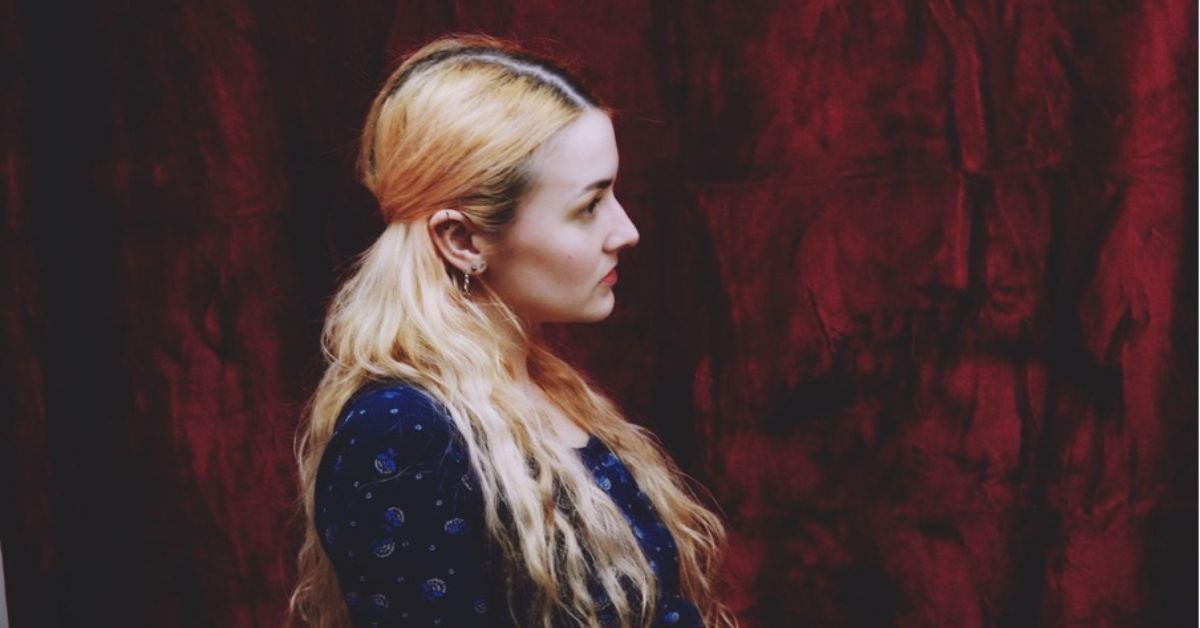 Now that you've gotten to know a couple of the incredible people involved in Galway's newest festival, why not check out the full Black Gate Introducing programme here and on the Black Gate Instagram, Facebook and Twitter.
Published on Updated on