Catch the fourth episode of the six-part series Beyond the Menu on RTÉ One on Wednesday 17th November at 8.30pm, featuring Galway based-Grainne Mullins of Grá Chocolates.
Affectionately referred to as The Queen of Chocolates, Grainne Mullins won the title of "Young Chef of the Year" eighteen months ago. Just as her career was about to skyrocket, Covid-19 hit and everything stopped for her. She lost her job and went about the task of reinventing herself. Trading the restaurant for her Mum and Dad's garden shed, she became a chocolatier, transforming the shed into a chocolate workshop. Grá Chocolates was born. Since then her business has gone from strength to strength and she has now swapped that small shed for a swanky new premises in the city, employing seven new staff.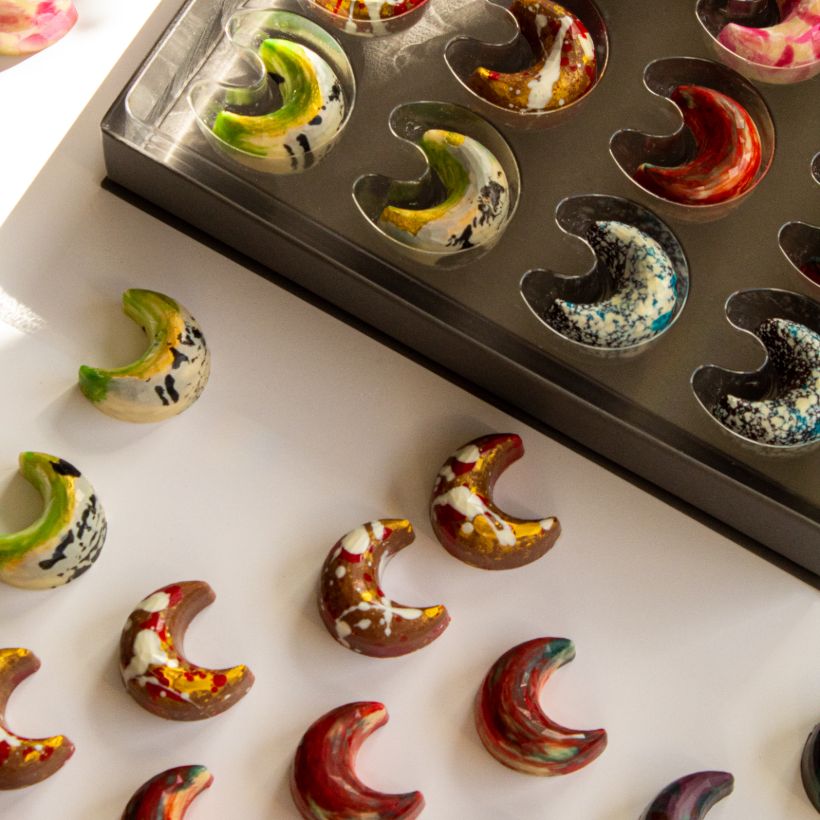 In this episode of Mark Moriarty's Beyond the Menu, Mark meets Grainne foraging; they have an in-depth chat about how she uses her former skills she picked up as a chef, working as part of a team in kitchens which she believes taught her and has helped her adapt into becoming a business-owning chocolatier.
Not only does Grainne make incredible chocolates, she uses them to tell a story. Mark learns about her process and how each box represents her restaurant, from the ingredients, the packaging, the look and the style. Mark delves deeper and we find out that her shop window is actually her channel on Instagram. Gráinne shows Mark how much thought and skill go into every image she uploads.
For this episode's pop up, Grainne and Mark collaborate to create a very special, limited-edition box of "Beyond the Menu" chocolates. The stories of the 6 chefs featured in the series are showcased in 6 signature flavours. Each are encased in hand painted chocolate with the aim to give an insight into the style and story of each chef, using the flavours of their work.
The chocolates are on sale via the Grá Chocolates website after the episode and a percentage of each sale will be donated to the Galway Simon Community, a charity close to Grainne's heart and one she works closely with each year.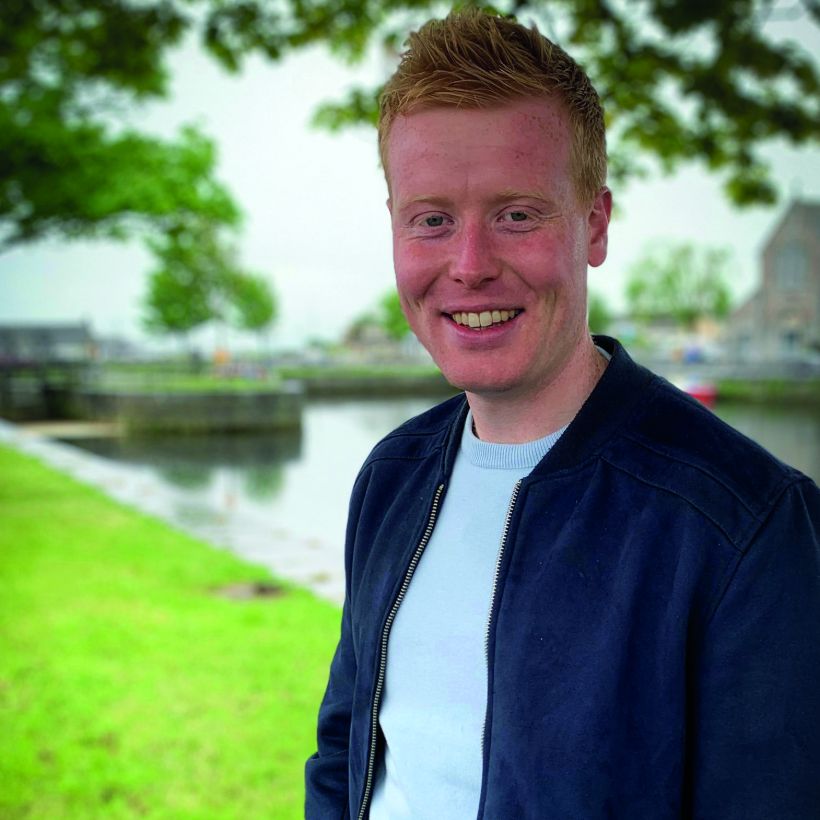 Filmed across six months in 2021, Beyond the Menu sees presenter Mark Moriarty spend four days with six chefs, offering the audience unrivalled, behind-the-scenes access to some of Ireland's biggest talents. Each episode aims to showcase the people behind the food, asking what drives them, showing their creativity and talent while noting the sacrifice and sheer graft required to be the best.
The series is sponsored by Kerrygold. Commenting on the new season of Beyond the menu, Kate Saul, Marketing Director from Ornua said; "We are proud to support Beyond the Menu, a timely series that celebrates the high standard of culinary talent and food innovation that this country has to offer. Ireland is globally renowned for our high-quality produce and home-grown culinary talent. As a premium and family favourite brand around the world, Kerrygold is delighted to help showcase some of our most impressive chefs and exciting food projects. As the hospitality industry gets back on its feet, we are excited to be working with Appetite Media to bring these diverse stories to the screen."