There's something wonderful about treating yourself to an evening of authentic Italian cuisine in Galway. Whether it's savouring the heavenly aroma of fresh pizza dough, creamy pasta or simply enjoying light bites paired with a rich Italian wine, we want you to enjoy all of this deliciousness at Galway's top Italian restaurants. Discover them below..

Trattoria Magnetti
Trattoria Magnetti specialises in regional Italian dishes made with the finest ingredients, which is why you'll find nothing on their menu that is short of perfection. They first opened their doors in 1989 and have been expertly evolving their menus ever since, however some dishes were too good to let go, and that's why some recipes from their very first menu board in 1989 are still on the menu today! Whether it is an activity for the whole family or a romantic night in for two, at this Italian restaurant they promise great taste and a chance to create some lifelong memories. In house, you can also purchase Trattoria Magnetti gift vouchers and shop a range of Italian retails goods including olive oil, coffee beans and their house wines so you can enjoy the same delicious flavours of Trattoria Magnetti at home.
12 Quay St, Latin Quarter / more here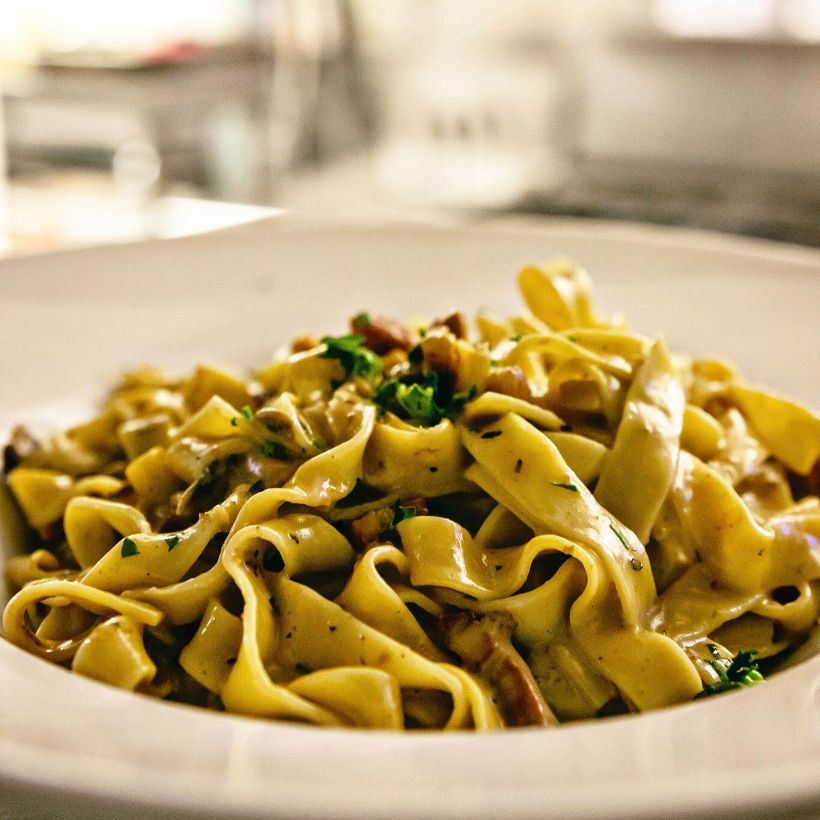 Il Vicolo
For a night of exquisite Italian foods and even better wines, it has to be the winner of Best Italian Restaurant in Ireland - Il Vicolo. Combining delicious dishes with a perfect drinks menu in an intimate and inviting atmosphere, this award-winning restaurant and wine bar really is the perfect setting for your date night in the city. In addition to their seasonal selection of pasta, risotto, cheese, charcuterie and primi piatti, you'll find a cocktail menu to die for, weekend specials and top-notch advice on what wines to pair with each dish. Providing one of the most unique dining experiences in the whole city with unparalleled views of the River Corrib, make your next night out with your significant other that extra bit special and book yourselves into Il Vicolo for a night you'll never forget.
Bridgemills, O'Brien's Bridge, Galway's Westend / more here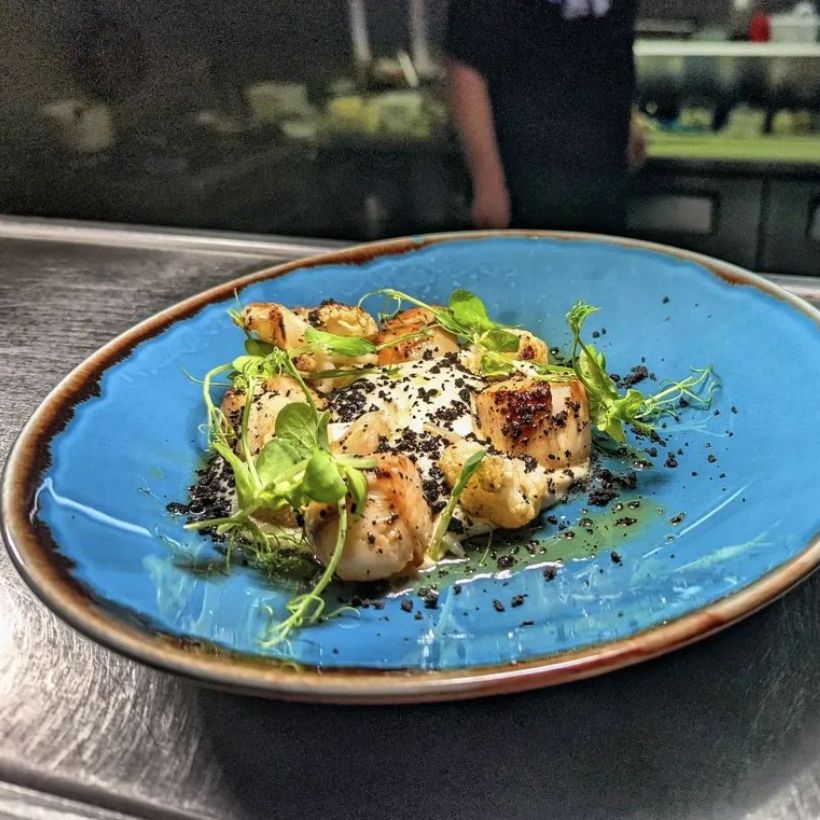 Magnetti's Salthill
Ideally situation along Salthill's famous promenade, there's no better place to savour the flavours of delicious authentic Italian dishes while enjoying views of Galway Bay. Magnetti's Salthill have built up an incredible reputation for their homemade Italian desserts and use of authentic Italian ingredients in all their dishes. Whether you call in to sample their perfectly brewed coffee and freshly baked Italian delicacies or looking to enjoy a satisfying afternoon meal of pizzas or bruschettas with a beautiful blend of toppings, you are guaranteed deliciousness at Magnetti's.
Unit 1 Upper Salthill Rd, Salthill / more here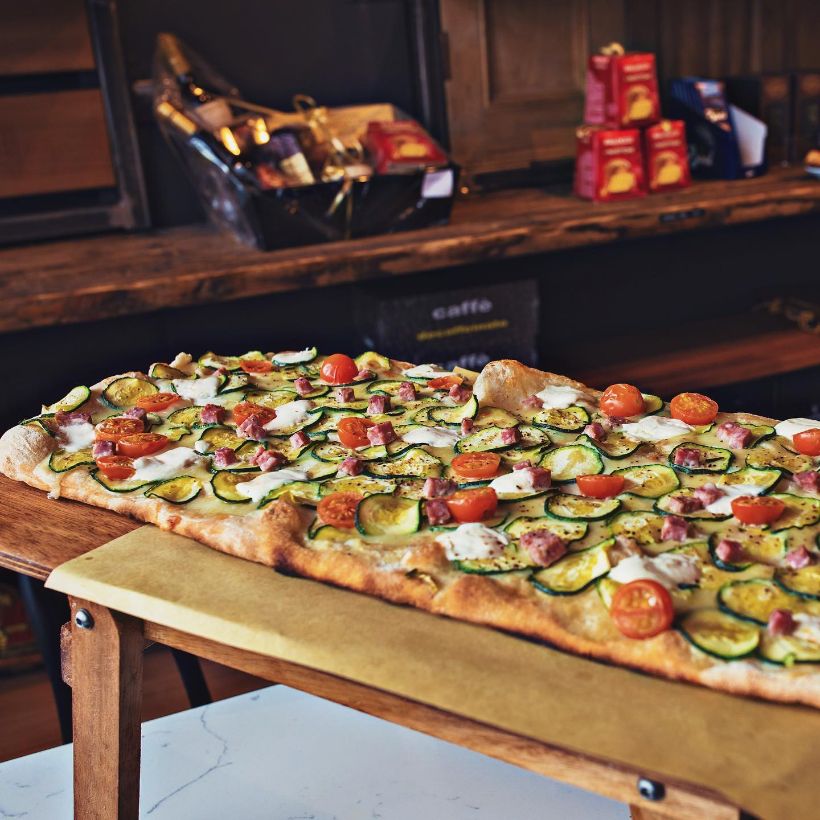 Osteria Italiana da Simone
To enjoy some truly authentic Italian cuisine, head over to Osteria Italiana da Simone in the heart of Galway city centre. Osteria's owner and chef Simone is passionate about serving high quality Italian foods and you can taste the care and expertise in every dish. From their rich sauces with bursts of flavours, freshly-baked and buttered garlic breads to the homemade desserts, deliciousness is guaranteed in every bite. There's so much on the menu to choose from and everything tastes absolutely divine so why not take the evening off from cooking and spoil yourself to a night out with your nearest and dearest at Osteria Italiana da Simone.
3 St. Francis Street, City Centre / more here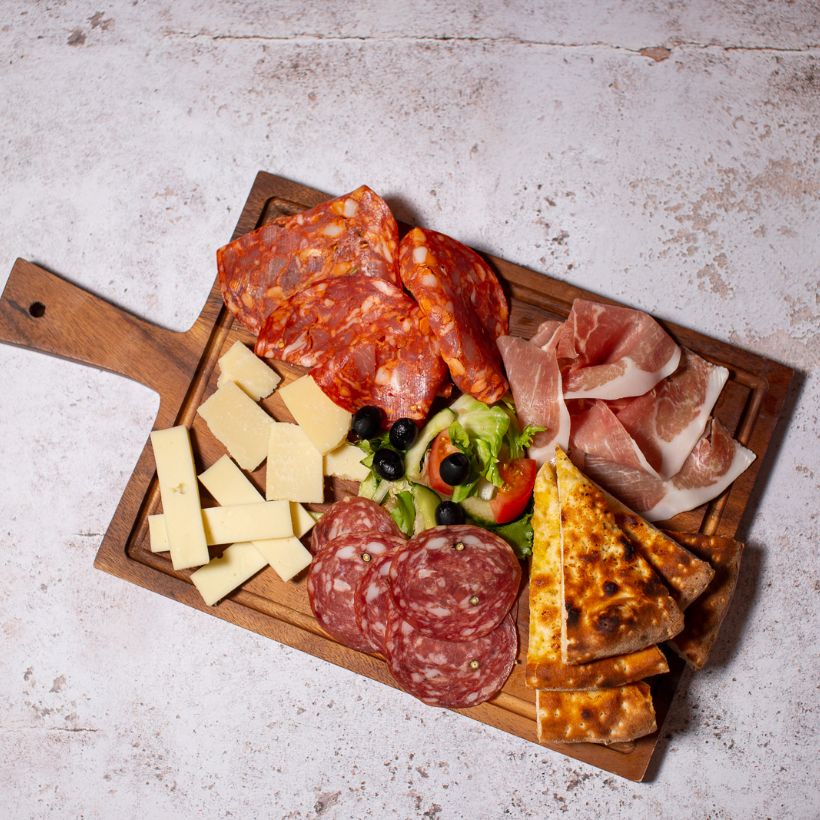 Mona Lisa Café Restaurant
Serving a taste of Italy in Galway's Westend, at Mona Lisa Café Restaurant you can enjoy an unforgettable dining experience every time you visit. From its relaxing interiors down to the authentic Italian flavours and stunning presentation, it's dining excellence at its finest. Not to mention, Mona Lisa's array of wines which are the cherry on top of an already lovely meal out. From tapas and great wine to pastas, pizzas, slow-roasted pork belly, baked aubergine, tomato sauces, loads of garlic and aged parmesan – at Mona Lisa they have got all the tastes of Italy waiting for you! Just ask the team for a recommendation if you can't decide on your order and we are certain you will be delighted with the result.
17 William St West, Galway's Westend / more here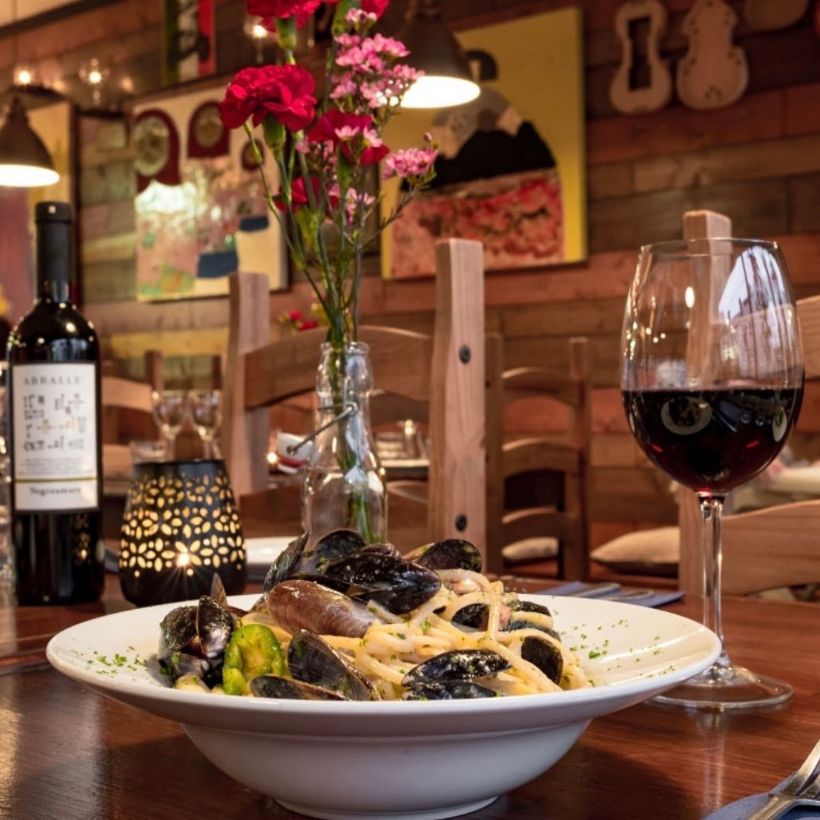 Freddy's
Famous for the old Italian recipe they use in creating their home-made bases, Freddy's has a wonderful atmosphere with a wide-ranging menu to suit the casual food lover. Their famous stone-baked pizza is some of the best around and the pasta dishes are absolutely to-die-for. Keep your eyes out for their specials because once they're gone, they are gone and you are not going to want to miss them as their specials are always seriously divine. The cozy candle lit atmosphere keeps the locals coming back again and again for more of the wonderful dishes. Make sure you give it a go the next time you are in the area!
15 Quay Street, Latin Quarter / more here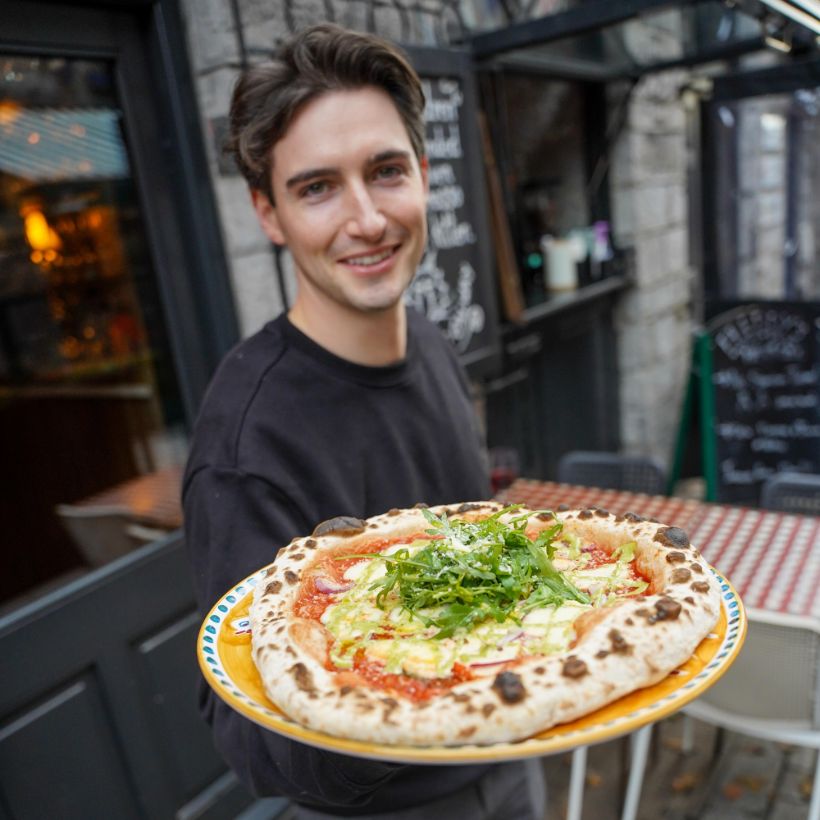 Basilico Restaurant
Take the whole family out to enjoy some fresh, homemade and organic Italian foods at Basilico Restaurant. Whether you are after breakfast, lunch, dinner or takeaway, the team at Basilico can accommodate your every need with ease. They have also got a seriously impressive devotion to serving high quality foods by using seasonal ingredients grown at their own farm and making their pasta fresh in house every morning. It's really no wonder that Basilico has become a favourite amongst tourists and locals alike for their incredible hospitality, their extensive menu and cosy homely ambience.
Main Street, Oranmore / more here 
Pizza Napoli
The best way to end a night out is outside Pizza Napoli with a few slices of their heavenly comfort pizzas in hand. Serving authentic Italian cuisine that is made fresh in-house by a team of Italian chefs, you can't go wrong when you call into Pizza Napoli for some delicious Italian foods. With an array of pastas, appetising starters and mouth watering pizzas to choose from, you really are spoilt for choice at this Latin Quarter spot. Open late every night, if those late night cravings are bothering you, we can't think of a better cure than a cheesy pizza for takeaway from Pizza Napoli.
15 Cross St Upper, Latin Quarter /  more here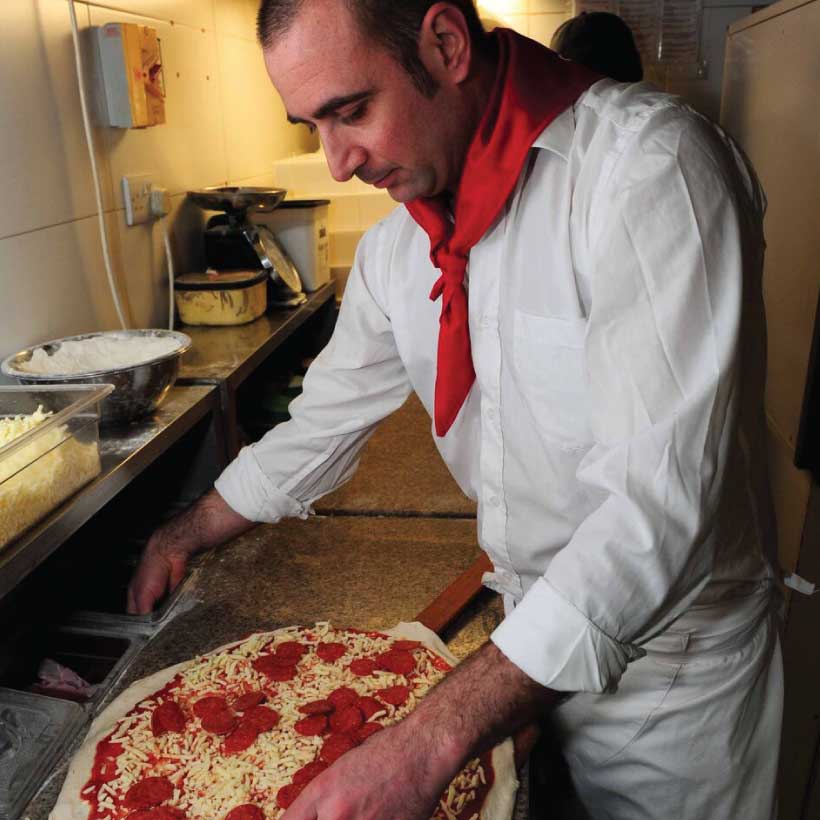 Pasta Factory
When it comes to delicious comfort food, no one does it like Pasta Factory. As the name implies this is a haven of all pasta-related goodness. Specialising in homemade pasta, they offer an abundance of pasta varieties including spaghetti, rigatoni, pappardelle, ravioli, small shells and fusilli. To order, simply pick your preferred pasta type and add some tasty sauce and voila! the perfect comfort food. On their menu they also have options such as bolognese, classic meatballs and spicy cajun chicken in a creamy sauce, and the vegan mac and cheese really is to die for. And if you've still got some room left after your feed, their plates are actually edible -so waste not, want not!
13 Mary Street /  more here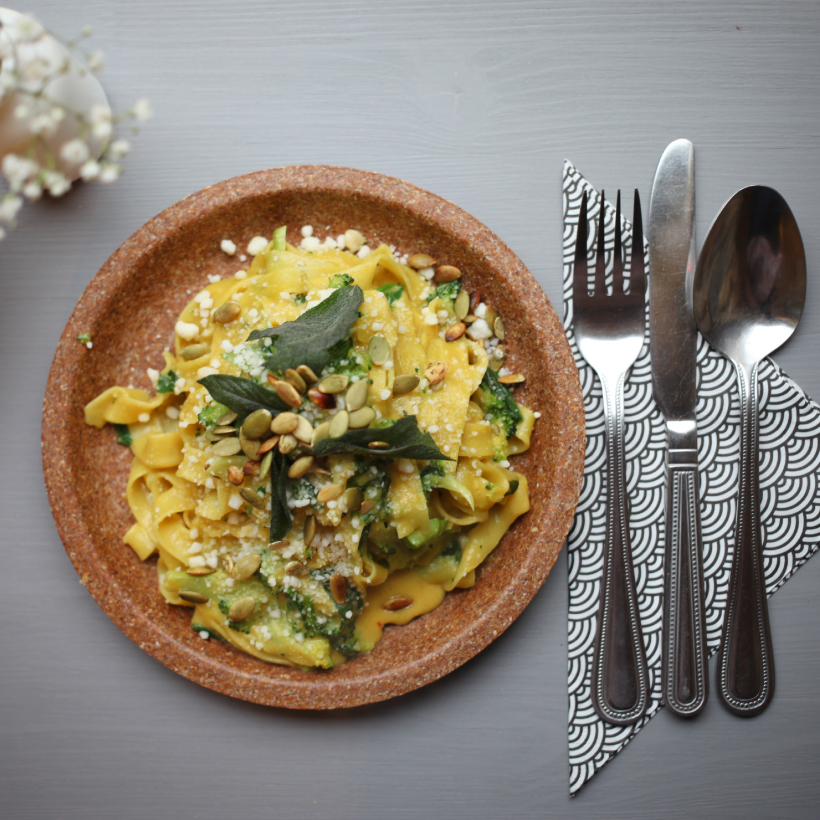 Published on Updated on