Emma Lohan is one of Galway's most beloved daughters. A former member of Rivers & Crows and New Pope, she has recently focused on her solo career and is devoted to exploring every facet of music and life. This has lead to the creation of her wonderful, breezy, summery album, Black Atlantic.
Emma Lohan returns home to play The Black Gate Cultural Centre on Saturday 27th April, as part of a European tour to promote her latest album. Support on the night is from Sive and Lohan's set will feature accompanying visuals designed by Marta Barcikowska. We caught up with Emma ahead of her show and got to know more about her influences and her style
So, tell us about yourself?
My name is Emma and I am a songwriter and performer of folk music. I call my music folk because I am a lyricist and I like to write about contemporary situations. To me that is the true essence of folk music. My Masters in Community Music massively influences how I work as a performer. I like to encourage everyone to sing with me when I sing and play with me when I play. I like to create the traditional atmosphere of the way we learned and played music together in Ireland. This is all done whilst having the absolute craic. My main aim in life is to create a festival atmosphere wherever I go, which can be hard work for people sometimes, especially when it's Monday morning at 8am. But hey, when I commit to an idea, I commit.
What does your music sound like?
I have no idea. My debut album, Black Atlantic, is a mish-mash of sounds I picked up on my travels. I trained in West Africa for 6 months (which was a massive influence on my sound) the likes of Oumou Sangare, Fela Kuti, Joanna Newsom, Sailif Keita and my teacher Bubacar nJatta can be heard in my music. My voice has been likened to Karen Dalton so maybe you could say I am a cross between 70's folk and Mali Desert music. My parents didn't bring us to church on Sundays, instead we listened to Leonard Cohen and Paul Simon. So we can blame them for the 70's vibes..
What has been the biggest influence on your music and your life?
My dad, for sure. He was always tinkering away on his guitar and he would drag it out at any party and have everyone singing along with him. He was a divil for stopping half way through a song and saying "Ah ye don't want to hear that one". I got that from him. And his love for music, he gave me that too..
What do you think of the Galway music scene?
The Galway music scene is insane! It's the best place for a budding songwriter to nurture and grow. I wouldn't change a thing. The Curly Organ's Sessions in The Róisín on a Monday, if I was still living in Galway I'd be there every week. And sure Citóg Records are my family. Now we have the beautiful Black Gate Cultural Centre. Every night there is an amazing gig on in Galway... living away from it, I appreciate it so much more when I'm home.
How does it compare to other cities you've worked in as a musician, like London?

I love Galway, I am very proud to be from here. London and Mallorca are amazing too. I am based in Palma de Mallorca which is like a little Galway in the sun - full of artists, musicians, travellers, writers and yogis. I thrive in places like this. London was great and it gave me the drive to produce and release my album, but it's not the place for me to write and create. I wrote Black Atlantic in Galway and I am now writing my second album My Life as a Fish in Palma. I will be exploring elements of this second album in The Black Gate on Saturday. Everywhere I have lived has brought amazing people and experiences on to my path. What brought me to Palma was my gut, and my gut is telling me to rest (and write) there a little bit longer.
Describe your dream gig?
My dream gig is in a forest under a big Oak tree, sitting on a stage made from fallen wood from the forest, lit by festoons and candles and attended by an audience of dreamers and fun seekers. It would be accompanied by a string quartet and a genius on a laptop. That is my dream gig...I think it's quite possible, in fact - there's the next album launch.
What are your future plans?
Write, produce and release the next album. I am currently creating a new project with Marta Barcikowska called "The Kleiner Kopf Experiment". We are in the research stage at the moment and Marta is presenting a little bit of it for audience members to interact with at our show on Saturday. I love working with Marta, I love how her mind works. She's an incredible artist and she has a close connection to music. She created the artwork and music videos for Black Atlantic. I am very excited about what will come of this next project. See more of Marta's work here: www.photobymarta.com
Emma Lohan is a contemporary folk singer. Her unique vocal style, somewhere between sean nós and surf-pop, has an honesty and a nostalgic feel that matches her lyrics. Lohan creates music that will make you feel like you are floating on the Mediterranean Sea, no matter where you are. Listen to Emma Lohan's music HERE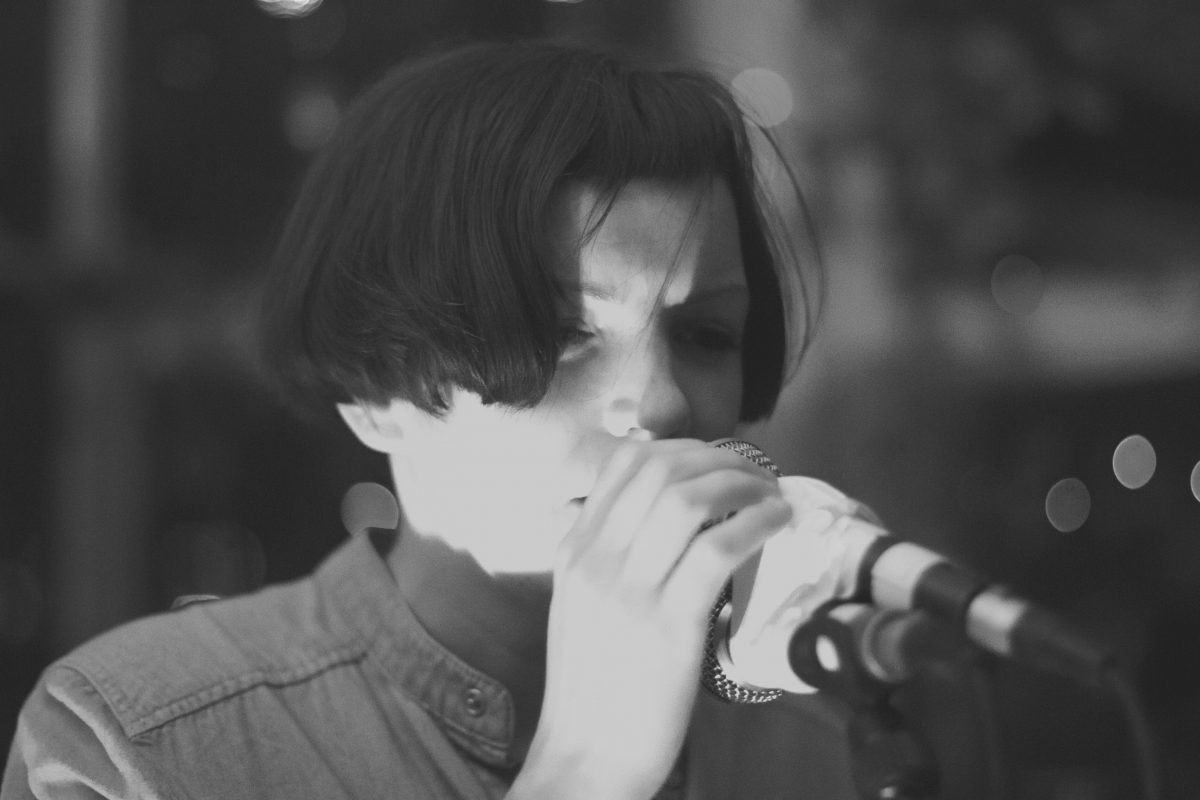 Cover Image by Marta Barcikowska
Photo by Oscar Park
Questions by Ado Lyons

Published on Updated on