EcoFuel, the Galway-based sustainable fuel company, expand their business nationwide and release a new eco-friendly product!
EcoFuel has opened their first Dublin Store in Ballycoolin and are this month launching a new EcoBirch Briquettes. The briquettes are made from 100% reclaimed Birch wood and are the first product to launch with sustainable cardboard packaging.
In 2014, Janis Vitol's and George Eros (now the Galway Manager) started EcoFuel as a small online store. "To begin with we were barely covering our costs but, each year, word of mouth spread a little further and we've seen the business grow. People are ready to move to a fuel that's better for the environment and they trust that's what we provide."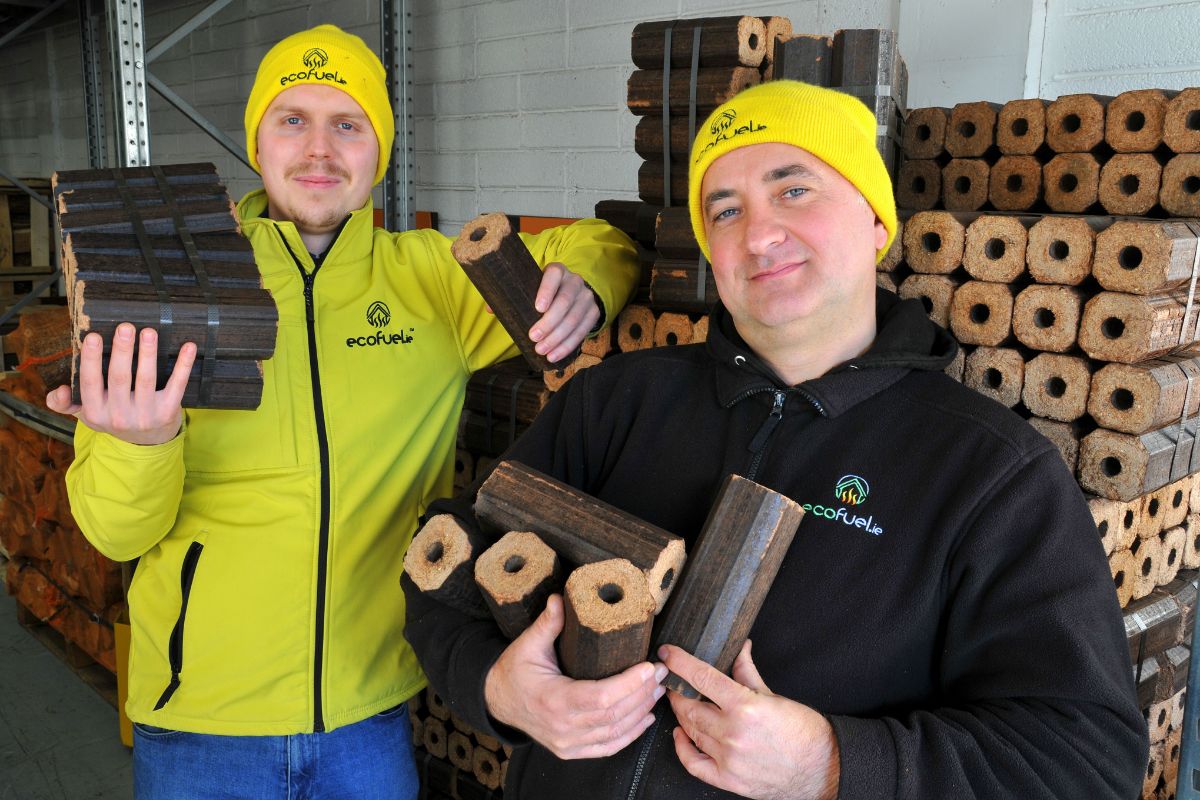 "E-commerce is all about convenience. Ultimately, the world is moving towards e-commerce and sustainability. These trends are converging. The virus has just accelerated it all. We are seeing through the website the real impact of this now. As the second wave started to take hold, our online sales tripled in September," explained Janis.
Approximately 50% of EcoFuel customers are currently based in the east of the country, so having a store there makes not only logistical sense but also is the most sustainable option for EcoFuel. "Less distance travelled on the roads means we're putting out less pollution and making a difference one step at a time," says Dublin Area Manager, Gennady Kukjans "It was always our hope to open in Dublin this summer but when Covid-19 hit we weren't sure that would happen, but as people were required to stay home the e-commerce market took off."
The sustainable structure and ethos of EcoFuel is centred around the motto of: 'Small Acts Change the World'. The products sold through the EcoFuel.ie website have been sourced from sustainable forestry in the EU, where company founder Janis Vitols is originally from. The Kiln Dried Firewood (Ash, Birch and Oak) comes from FSC managed forests in Latvia where the Latvian State Forests are committed to reforestation and promoting biodiversity. For example, last year they planted over 29 million trees in their forests to replace the trees felled for firewood.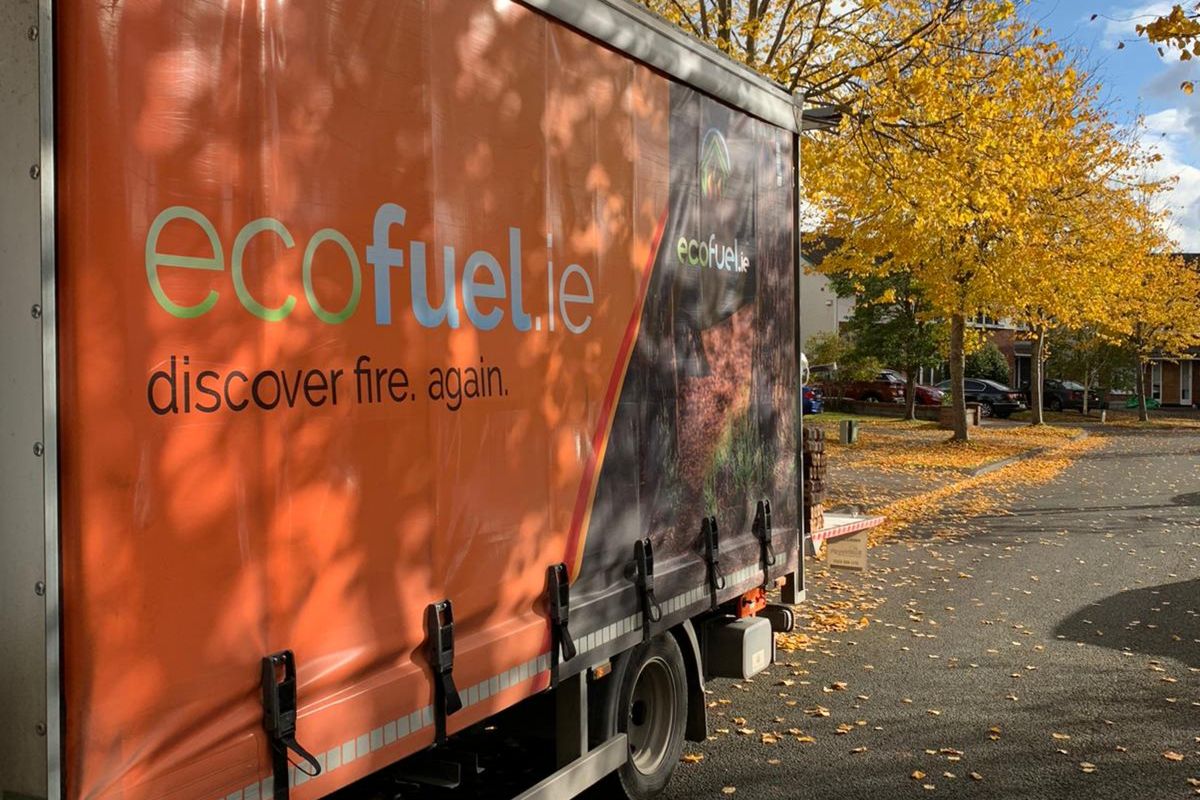 The EcoFuel Wood Briquette products are all made from by-product or recycled wood products, so no trees are intentionally felled for their production. Their Beech Wood Logs, for example, are made from recycled Beech Wood furniture while PiniKay Heat Logs are made from Beech and Oak sawdust.
Vitols says, "Sustainability has always been key to us. We never wanted to compete with coal or fossil fuels, instead we wanted to introduce the Irish market to cleaner, more environmentally friendly fuel options like I grew up with in Latvia. This, combined with our excellent customer service, has driven our business faster than we ever expected!"
Easy to use online ordering systems and top-notch service means that EcoFuel are meeting their customers' needs through simplicity and their willingness to go that little but further in real life. The EcoFuel Final Forty Feet Delivery services means the firewood is delivered to your shed or wherever you store it. "We have our own fleet of vans and drivers and customer service team who are committed to making the delivery process as easy as possible for our customers," said Janis.
The EcoFuel Ware+Store is open Monday to Friday and provides easy access to customers who want to get the fully immersive experience of hand picking your own firewood and enjoying the feel and smell of forestry that greets you. From here, you can take your wood with you or organise a delivery on the spot. You can even collect an online order if that's how you prefer.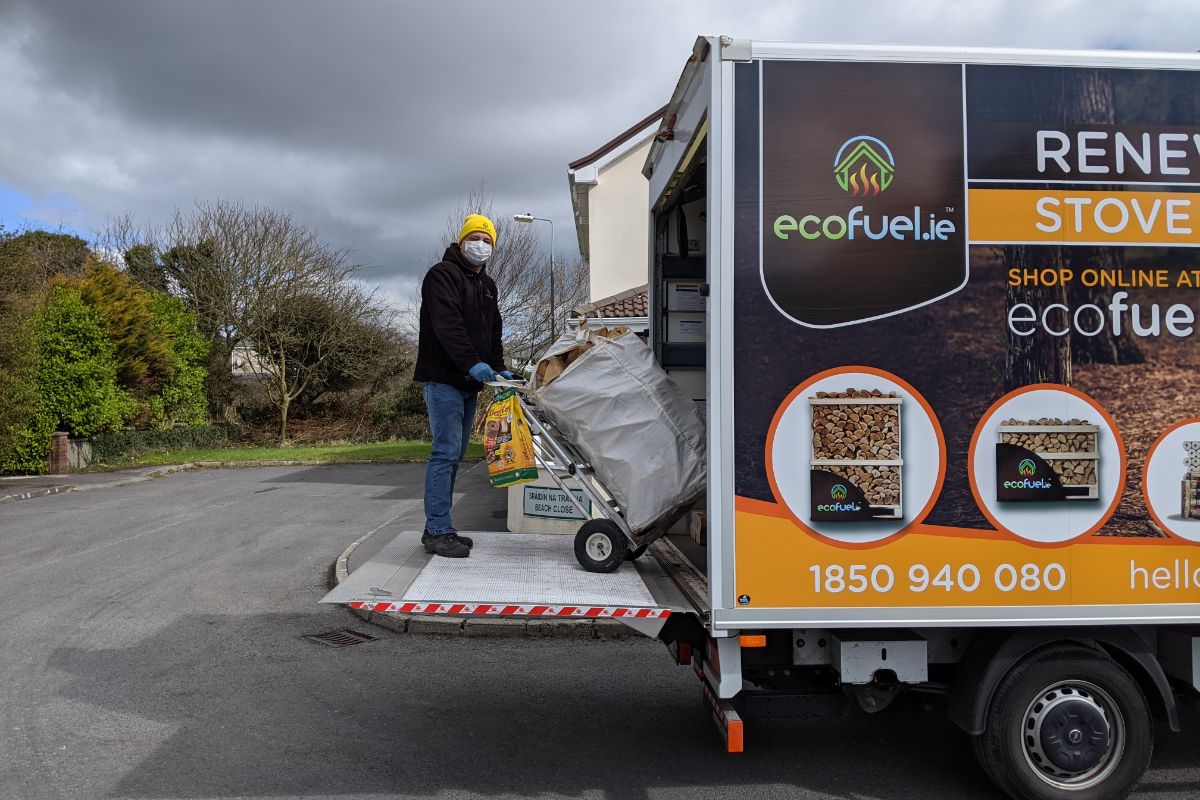 To see the full range of products available from EcoFuel and order from the comfort of your home visit www.ecofuel.ie. Deliveries are nationwide and will be completed in up to 5 working days. The brand new EcoFuel Dublin is located at Unit 28 Orion Business Park, Ballycoolin, Dublin 15.