McGettigan's Galway has proved time and again that they have all your night out needs covered. Featuring 16 big screens showing all the latest live sports, live music performances throughout the week, pool tables in their upstairs lounge, and a diverse food and drink menu that will help you keep the party going until late. If you want to enjoy an unforgettable night out, McGettigan's Galway is the place to be.

Did you know that their Galway location is just one of many? McGettigan's have quite literally gone global and have multiple locations in Ireland, London and Dubai, so rest assured this team know how to host a world renowned party! Their Galway bar is located on Prospect Hill, just off Eyre Square near to all the major transport routes as well as being within steps of the bustling Shop St and many of the city's most popular hotels and attractions. Its location is just one of the many reasons you should choose McGettigan's as the venue for your next night out, discover the rest of their amazing offerings below;
McGettigan's unique décor is complete with a stunning raised bar sitting proudly in the middle of the ground floor. 'The Library' of books and bookshelves which line the back walls and garden area with quirky surroundings, all of which showcases perfectly the attention to detail that goes into every McGettigan's interior. Topping this all off their upstairs lounge area, has plenty of room for parties and groups of all sizes and even is the home to two pool tables so while you enjoying your pints you can play a game or two with your pals and trust us, you won't notice the hours fly by. The whole venue is dog-friendly so don't be afraid to bring along your best friend on your next night out.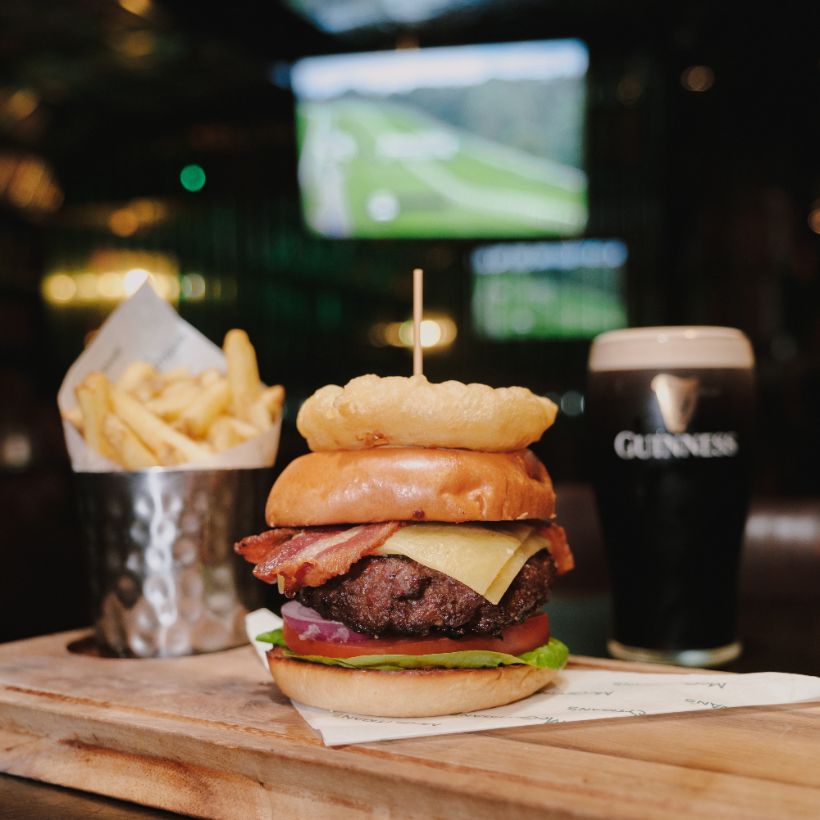 Both live music and sport feature heavily at McGettigan's, with 16 HD TVs and giant screens across the bar televising the world's top sporting events seven days a week. From the Rugby World Cup and Formula One Races, to the biggest football and horse-racing events, McGettigan's show all types of live sporting events. In addition to this, throughout the week they host some of the city's best music acts live on stage, and regularly are introducing new musicians to the Galway music scene. Their events are always evolving, however two staple events include their Bubbly Night on Fridays which gets you and a date/loved one/colleague/friend etc. Two courses with unlimited prosecco and wine all for only €30! This is an offer that is seriously too good to miss so be sure to book your table asap and have a lovely night out! On Tuesday nights, it's all about you guys in hospitality. Hospitality Nights in McGettigan's invite you to get ready for free shots on entry, live music from 8pm to 10pm, and a DJ from 10pm to keep you dancing all night long. Book in with ten friends and enjoy free finger food, plus 50% off a selected drinks menu. All workers from hospitality sectors such as Teachers, Healthcare workers, emergency service providers and of course other City Bar staff are welcome!
Last but definitely not least, we simply must talk about the delicious array of both food and drink options available. The food menus include all your usual bar food favourites, all made to the highest of standard and tastes every bit as delicious as it looks and smells. We recently treated ourselves to some of their food and drink options and each bite was absolutely divine. We ordered their famous Clonakilty black pudding croquettes for starters as well as their chicken wings, both of which were to die-for. Following this, we ordered the beef and Guinness pie and goats' cheese salad. The pie and chicken wings were both served in bowls that were specially handmade in Donegal, which was a lovely touch to the dining experience. For dessert, naturally we opted for the cheesecake which was a gorgeous finale to a delightful evening out. On the drinks side of things, we indulged on creamy pints of Guinness and Pretty in Pink and Espresso Martini cocktails. One thing that's for absolute certain we will be back to try even more of their menu options as we loved everything that was put in front of us.
If you would like to learn more about everything McGettigan's Galway has available and about all the big plans they've got ahead, tap here and give them a follow on their socials - Facebook, Instagram, and Twitter.
All photos by Ciarán MacChoncarraige.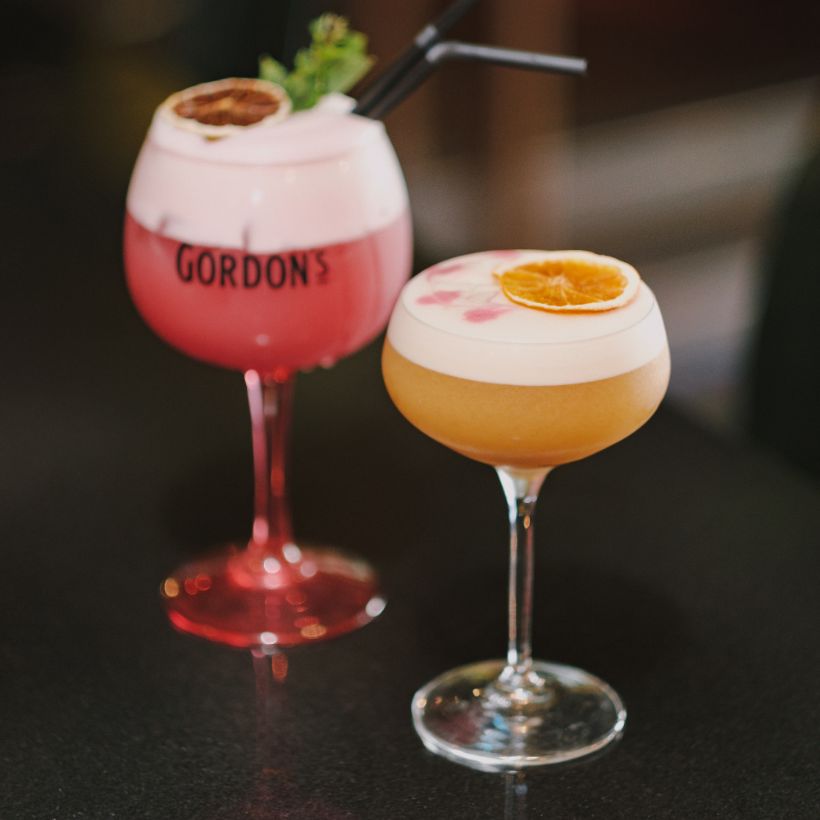 Published on Updated on