Daithi, originally from Clare but whose music career was born in Galway, writes and produces electronic music. In late 2019 he released a new album, L.O.S.S., in conjunction with Strange Brew Records after months of drip-feeding bangers of singles, and we chatted to him about it...
Unique
Daithi's distinctive brand of hypnotic, melodic house music is absolutely drenched in Irish culture and tradition. He frequently mixes field recordings and samples from old Ireland with analog synths and traditional Irish instruments to create a truly unique result. Daithi once found a forgotten recording of his grandmother talking about meeting her husband and everyday life in the west of Ireland over the last century. He used this sample to create "Mary Keane's Introduction" which captured the imagination of millions across the world and became one of the most successful Irish singles of 2016. It spent six weeks at No. 1 in the Spotify Viral Charts.
Daithi has always looked outward in the writing of his music - his surroundings, environment, family and relationships. But his upcoming album is more private and intimate than anything he has ever produced.
"I'm in my late 20s now and as you get older you learn to deal with all of the important things. To me, dealing with loss seems to be the final test you have to pass before becoming a fully-fledged adult. So this album is all about loss; its different forms, its effects. I wrote most of the record in the Limousin region of France. When I first arrived I was really inspired by the countryside. It's so rural and quiet, I felt completely alone out there, and it forced me to really focus on what I was trying to achieve with this new music."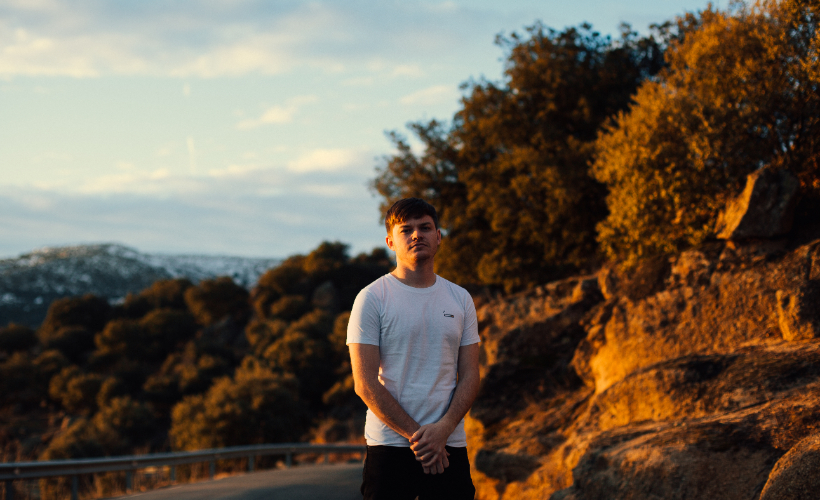 Collaboration
Even more so than before, Daithi has used collaboration to produce the perfect album for his current stage in life. The tracks that have been released so far include input from some of the best Irish artists around; Ailbhe Reddy, Sinead White, Paul Noonan, Tandem Felix to name but a few. But, not content with just having a huge array of vocal talent featured, Daithi wanted these artists to give a piece of themselves to the tracks and offer individual perspectives on the subject of the songs.
"Well, I'm not a very good singer! So a fun part of my job is asking these amazing vocalists and singers to add their voices to my songs. But this time around was a little different in that I collaborated with them as songwriters to create their own vocal parts. All I told them was that it was a record about loss and they took their own meaning from the music and gave me back personalised, unique tales about loss."
The powerful outcome of these collaborations is perfectly exemplified in the latest single, "Perfect Harmony", which features the wonderful Orla Gartland (of past YouTube fame). It is a track built around the fear of losing someone, and eventual acceptance that someday it will happen. Gartland based her lyrics on the fear of losing her grandfather. It provides an interesting angle on the topic of loss as it references the anxiety surrounding a loss that is yet to occur.
Big Break
Daithi is now a two-time Choice Music Prize nominee, but it was a mixed start to his music career. Through studying TV Broadcasting in NUIG he was alerted to an opportunity to be a contestant in Must be the Music, the final of which saw him performing at Wembley Stadium!
"It was great in financial terms as it provided me with a bit of funding to carry on with music, but reality TV really isn't a good way to start a serious music career. All the contestants were pretty much dumped as soon as it finished and left to go their own way. It highlighted, to me, the importance of a scene with a supportive community around it."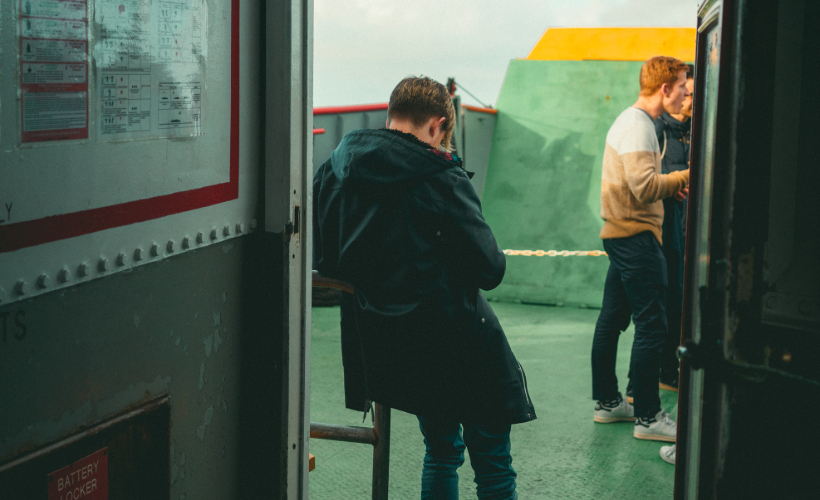 However, despite those disillusioning events, Daithi can thank his time in college for his first foray into house and electronic music. It was here that he began to experiment with loop pedals and the violin that his aunt taught him to play as a child.
"I went to college in a branch of NUIG based in Carraroe. It's now closed down, which is a real shame. There wasn't much around in terms of nightlife, bar maybe one nightclub which wasn't always open. But there were 100 people in this college, so that meant that if you had a house-party or a few drinks after college, there would be a guaranteed 100 people at your house. With that many people, you had to be able to entertain them. So they were, essentially, my first live shows and it gave me a good opportunity to test it out."
Community
Yearning for a supportive music scene and a sense of community akin to his rural home-town of Ballyvaughan, Daithi began to play a live-show every Wednesday in The Róisín Dubh for about 3 months. Here he honed his skills, built a dedicated following and made connections. Some of those connections have proven very fruitful, namely Gugai and Strange Brew.
"One of the first times I talked to Gugai was during that period. He asked me what band I would love to support and I answered: Cast of Cheers. Gugai said: "Ok they're on next week, you're on the bill" which was just incredible. He is amazing, he does everything with love and passion and that's why people want to work with him. I have people from all over the country asking me how to get in contact with Gugai and Strange Brew so he is obviously putting Galway on the map, in a way. It's great to see him working with huge acts now and releasing their albums."
Daithi's new album will be released through the Galway record label. And despite spending more and more time in Dublin (for reasons of the heart!), he is still very much in love with the West. "I miss Galway so much. The Westend is still king for live music. My advice to anybody visiting the city is to head toward the sea. I used to live in Renmore and you could go out for a walk in pretty much any direction and find beautiful, secluded beaches that nobody knew about. I miss that. Galway is pretty unique in that it is situated so neatly beside the sea."
If you're looking for modern, exciting music that will also make you more appreciative of Ireland's heritage and musical tradition then Daithi is for you. His second full-length album, L.O.S.S., is out on the 18th of October. Strange Brew Records will release the album digitally and on 12" transparent vinyl with gatefold sleeve & a download code with bonus instrumental tracks. L.O.S.S. can be pre-ordered HERE
Feature Photo by Brendan Canty
Desert Photo by Christian Tierney
Daithi Photo by Brendan Canty
L.O.S.S. Vinyl Photo courtesy of Strange Brew