Mountbellew Heritage and Tourism Network have been asked by the Western Australia Irish Famine Commemoration Committee to "Bring the Orphan Girls Home" by erecting a twin of its amazing sculpture 'Uaigneas' in Mountbellew
Dedicated in 2017 by President Higgins, the sculpture is a reminder of the deep sorrow and loneliness of the 4114 girls sent out to Australia from 1848-53 from Irish Workhouses as part of a scheme to alleviate the crowding brought about by An Gorta Mor and also help populate Australia with young women.
Installing a replica in Mountbellew will symbolise the deep bonds of kinship between many in Western Australia and the home place of the 30 girls who were sent there in November 1852. After leaving the local Mountbellew workhouse, they arrived in April 1853 after a terrifying crossing beset by storms and strong seas to begin a new life far, very from their native place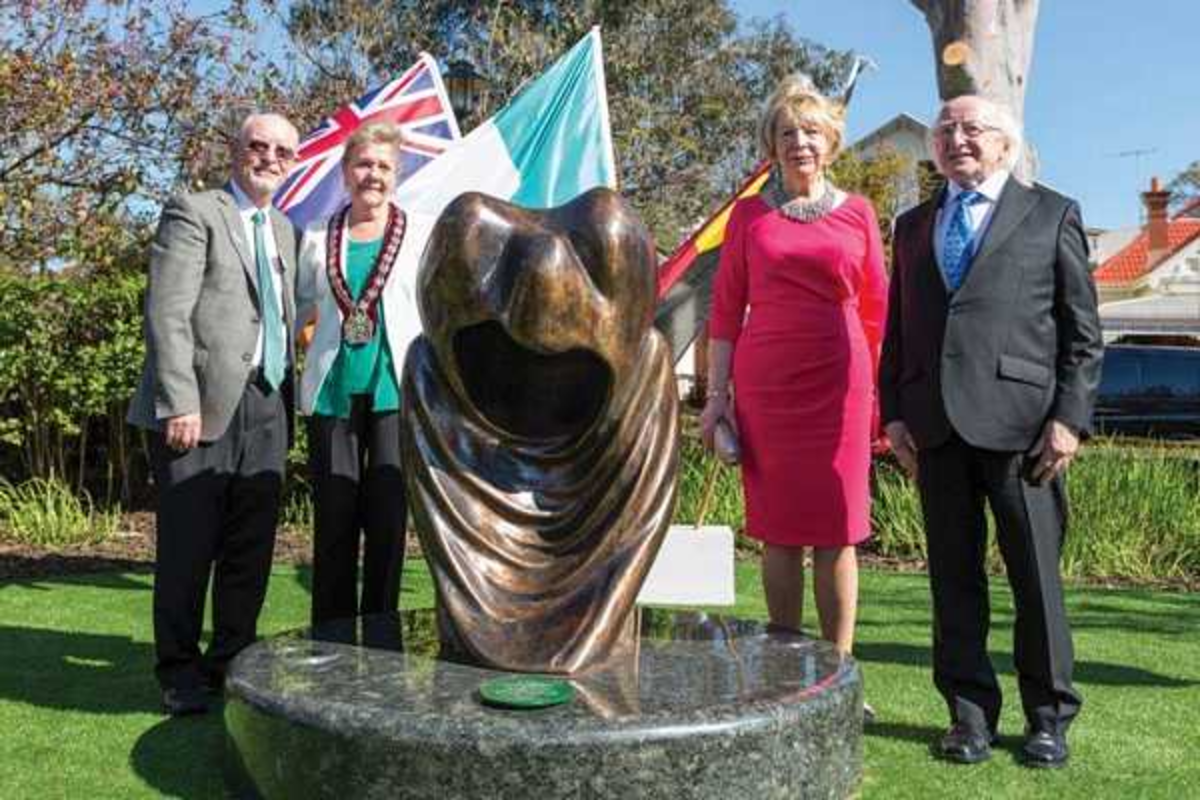 The sculpture, commissioned by the West Australia Irish Famine Commemoration Committee, is designed by internationally renowned sculptors Charlie Smith and Joan Walsh-Smith. The Memorial will be a centre piece of a new park, The Orphan Girls Park, which will be located in a very accessible public space, close to schools, church and a short distance from the Workhouse from whence the girls started their long and arduous journey all that time ago.
Mountbellew Heritage and Tourism Network are inviting people to get in touch with regard to funding the Project in the form of sponsorship of the girls to 'bring them back home' as well as individual donations to help them make the journey back through the miles and centuries. Please message the Mountbellew Orphan Girls Project's facebook page HERE for more details on how to get involved.