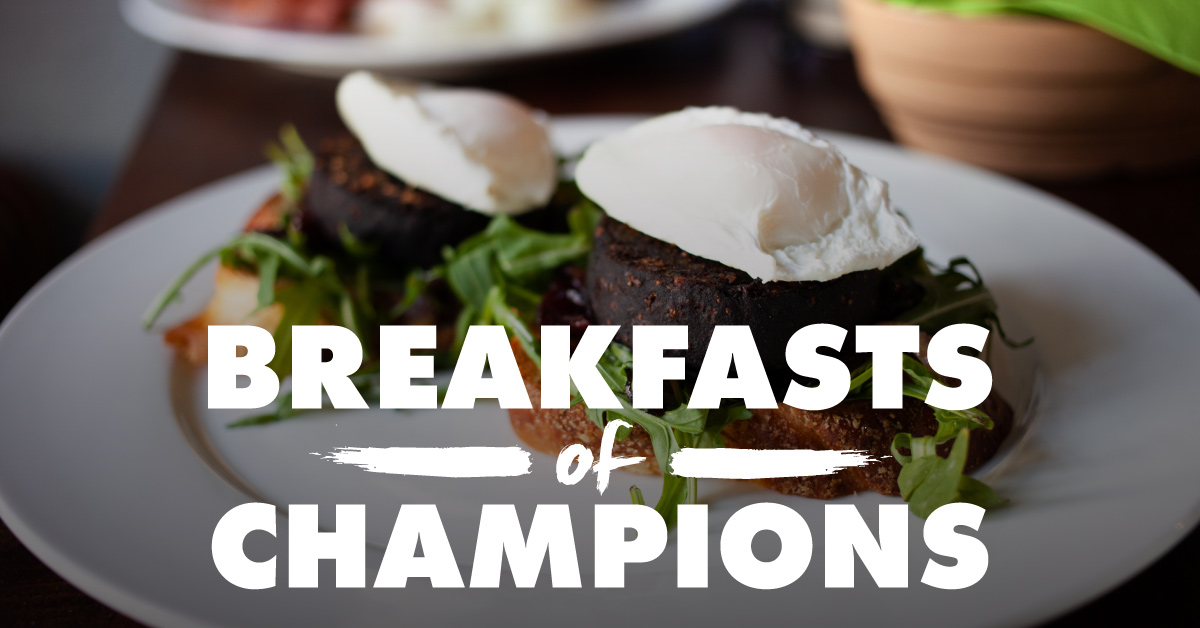 BREAKFASTS OF CHAMPIONS
Let's face it, no one ever said brunch was the most important meal of the day. Too many notions and edible flowers are bad for the health, so let's just focus on what really matters in life: breakfast. Whether it's a hearty feed to start your day or a big aul bap when you're hanging, Galway's got a bit of everything. We here at This is Galway are firm believers in the division of breakfast and lunch, the more meals the merrier. So put on your comfortable pants and get your coat, it's time for brekkie.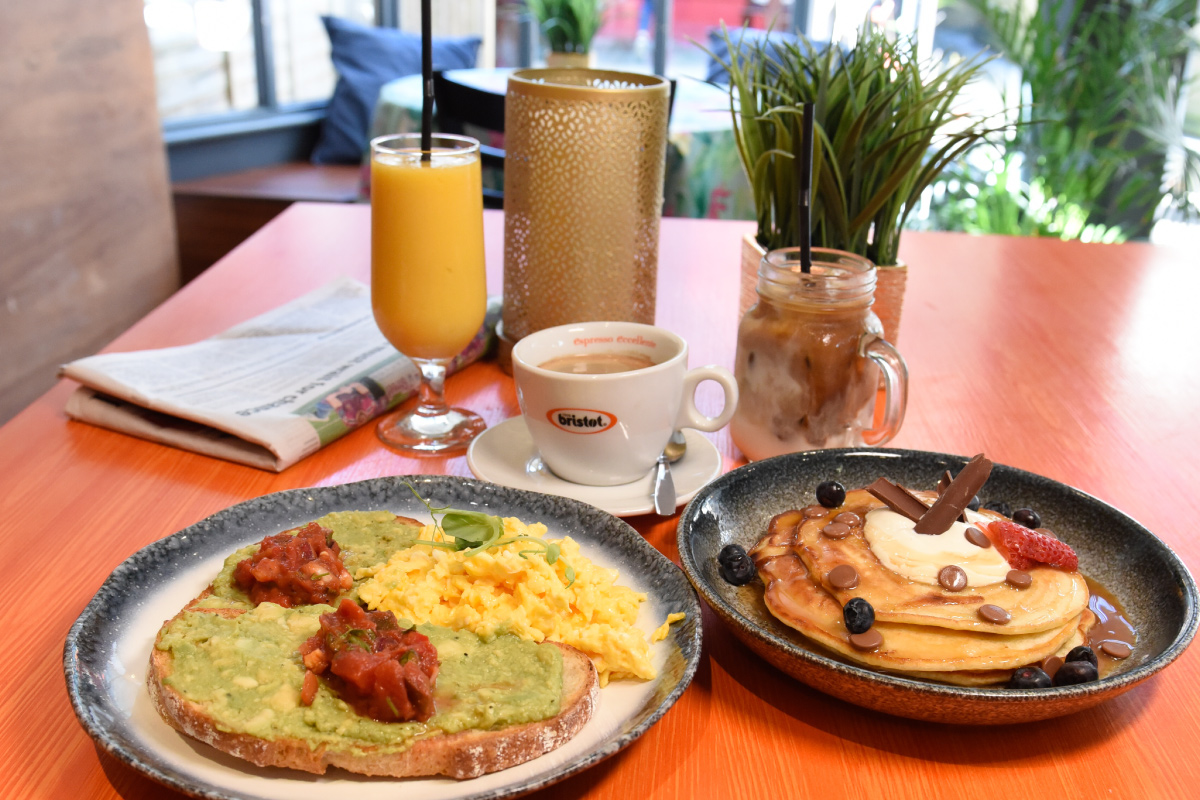 56 Central
Whatever your taste, 56 Central is sure to cater to all your breakfast needs. Whether it's a traditional full Irish breakfast, luxurious buttermilk pancakes with chocolate sauce and mascarpone, or smashed avocado with scrambled eggs on sourdough, you are absolutely sorted. Foor isn't their only special, however – they serve a full range of expertly prepared Bristot coffees to make the morning grind a bit easier. Looking for a fruity way to kick start the day? No bother! 56 Central are known for their savage smoothies. Overall, this is such a great quality, centrally-located spot for a bit of bricfeásta ar maidin.
5/6 Shop Street, Galway // 091 569511
37 West
Healthy is the new sexy at 37 West, 56 Central's gorgeous sister establishment on Newcastle Road. A favourite with students and locals alike, you'll find characters of all creeds in this cosy cafe. It's a great spot to get away from the hustle and bustle of the city centre. Tuck into a delicious selection of homemade pastries, tasty omelettes and a lovely cup of coffee to start the day off right, any day of the week. Top tip: pay a visit on Sunday for a super all-day brunch menu, with hapes of waffles, eggs and burgers on offer, along with their famous chicken melt.
37 Lower Newcastle Road, Galway Phone // 091 524122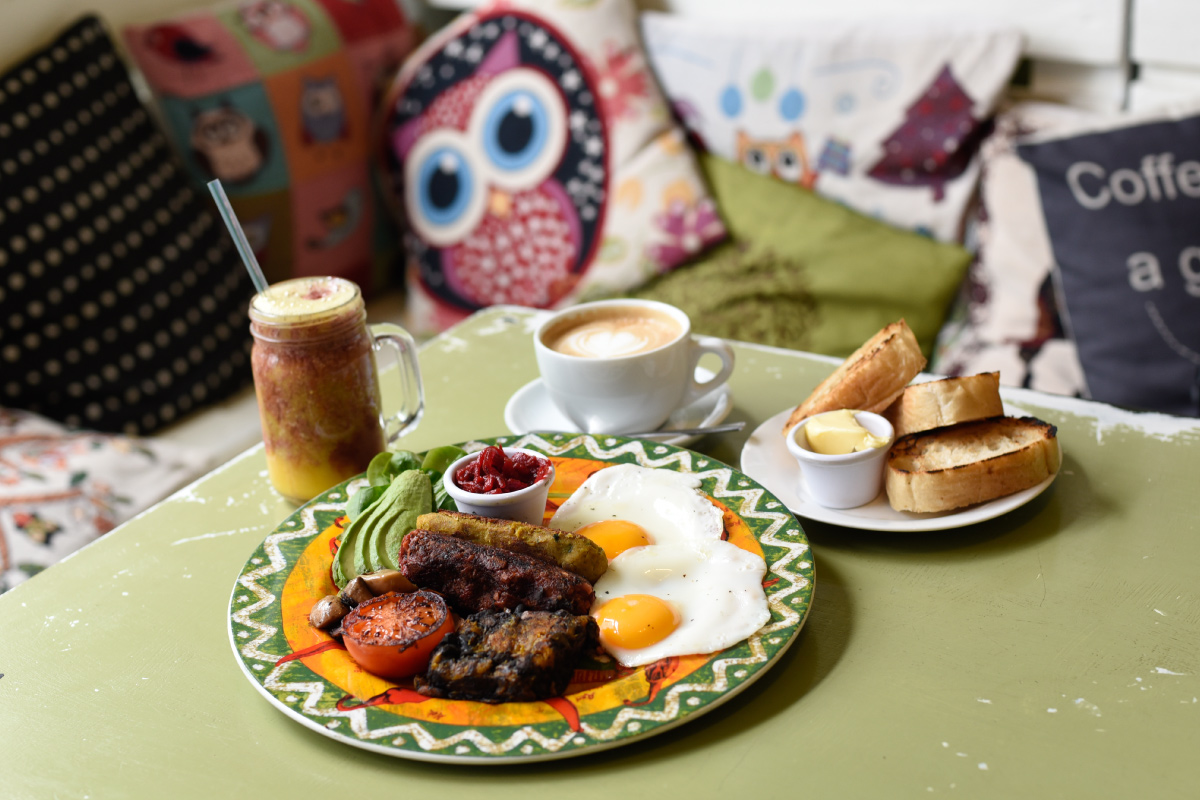 Café Temple
Heaven on earth for all you vegan and veggie folk, Temple Cafe have got all the plant based goodness you need to kick off the day. You can shake off the cobwebs with a delicious smoothie and a vegan bite while on the go, or relax in-house with a hearty feed and a flat white. Their grub is all made using the very best of local and Irish suppliers, and the cherry on top? All the profits made by the guys at Temple go towards supporting local charities, so while you're stuffing your face you're also supporting the community. A morning well spent.
St. Augustine Street, Galway // 091 568 776
Upstairs at McCambridges
This local family business is ingrained in the hearts of many Galwegians, serving up the most delectable food using ingredients from the finest artisan producers. From their Herterich's Maple Coffee Smoked Bacon and Colleran's Pudding to Janet's Country Fayre and Corrib Free Range eggs, your breakfast will have a true taste of Galway. Start your day in the casual atmosphere of McCambridges and if you're inspired to recreate your feed at home, most of their ingredients are available to buy downstairs!
38-39 Shop Street, Galway // 091 562259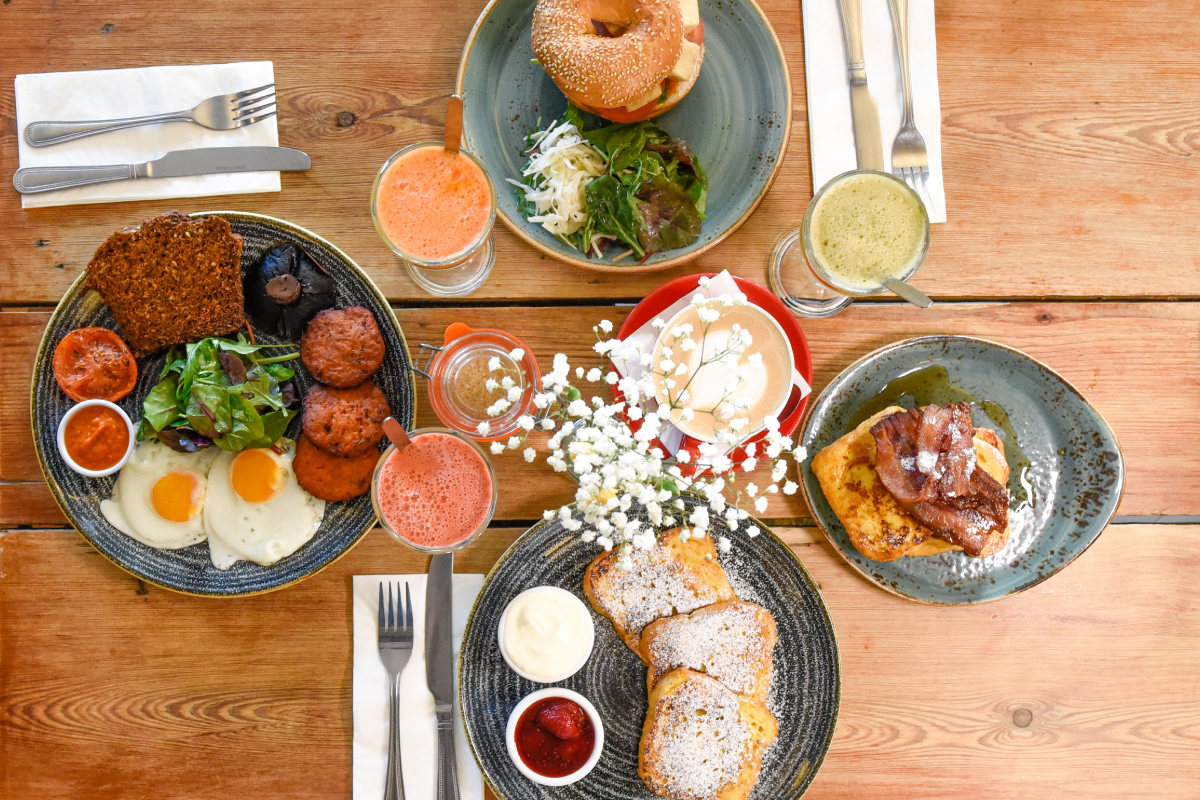 The Kitchen
If you want your breakfast served up in a creative, buzzing environment, head in to the Kitchen. Their menu is brimming with veggie and vegan options and the food will have your taste buds tingling. Whether it's a veggie bagel, a vegan fry or their Wild West Breakie, there's something for everyone. The team at the Kitchen are like a close knit family, so you should feel right at home with them taking care of you. They've also got their sister business Marmalade Bakery opening up on Middle Street, so it's all systems go.
Galway City Museum, Galway // 091 534883
Ground & Co
If you're one of those people that likes to start the morning off with a brisk walk down the prom, Ground & Co have got all the tasty food and steamy coffee you need to warm back up again. Creamy oats, eggs made just the way you like them and all of the sweet treats you could hope for can be enjoyed in their cosy interior or you can nab them all to go and enjoy them overlooking the beach. Sounds like bliss.
Atlantiquaria Toft Park, Galway // 091 527846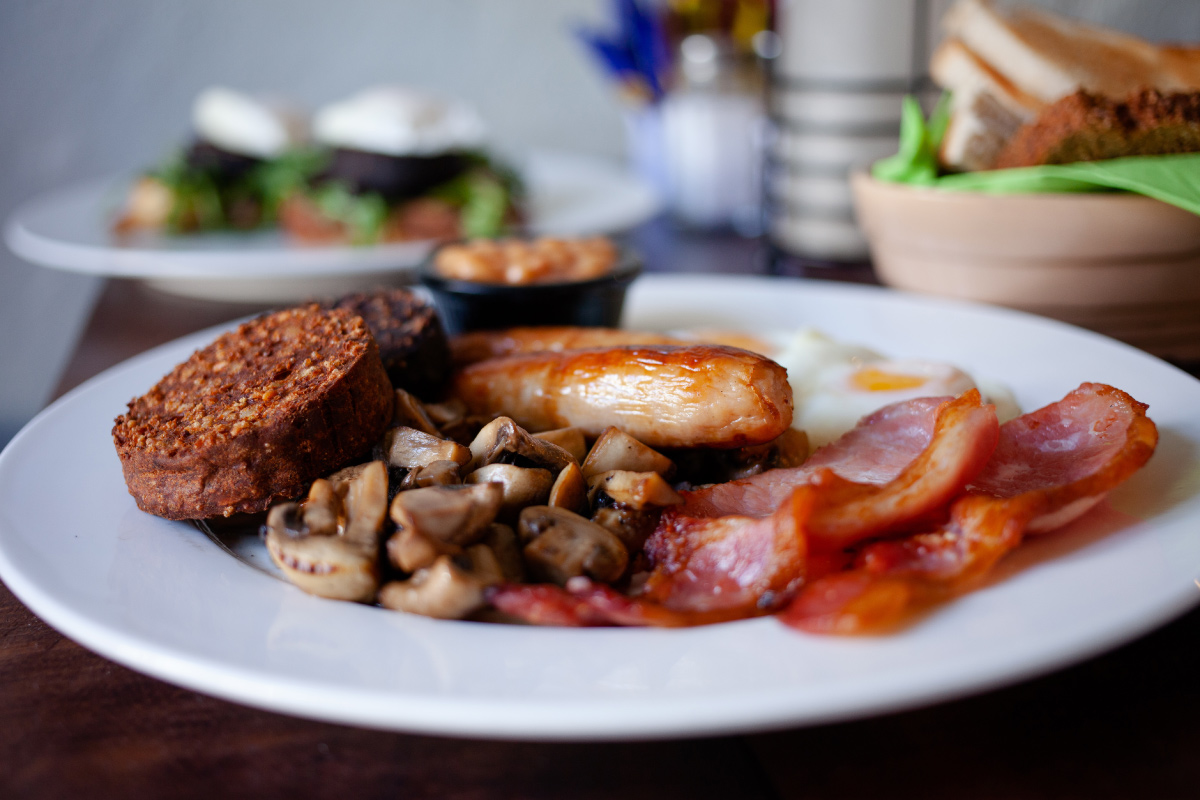 Porterhouse
Right in the heart of Oranmore, Porterhouse is a casual country pub that serves up the most delicious grub. Their mouth-watering breakfast menu ranges from a gourmet omelette and french toast to a hearty full Irish fry up with all the bells and whistles. The pub offers such a relaxed setting and inviting atmosphere that you'll end up hanging around the bar until it's socially acceptable to order a pint.
Main Street, Oranmore, Galway // 091 788800
Delight
The team at Delight produce their food with one goal in mind; to create food that restores, replenishes and revives. They source their produce from local suppliers, serving up healthy and tasty food in a bright and clean environment. A great spot to get your breakfast fuel, they have a Delight-ful range of dishes ranging from a homemade fruit & nut granola to a fresh fruit salad. This award-winning hidden gem is located in Renmore.
The Kingfisher Club, Renmore Avenue, Galway // 091 761466
1520
We know that the sesh is very important to a lot of us here in Galway, and some morning you might just be a tad more delicate than usual. You're only human. The crew at 1520 know the suss, and their morning menu will serve you up the cure on a platter. Amongst other delicious options, the Hangover Breakfast Burger is the feed you need to get back on track. It's a toasted brioche bun loaded with an 8oz beef patty, crispy bacon, cheddar cheese, lightly spiced pudding, a fried egg and some jalapeno relish. Get a pot of tae with it and you'll be fresh as a daisy.
14 Quay Street, Galway // 091 569600