One of the most wonderful things about our society is the invention of a whole separate meal for those who have slept in and missed breakfast. Whether or not that is in fact the thought process behind the concept of brunch, the merging of breakfast and lunch has been a winner from the get go.

Speaking of, we've got a hunch that you're in need of some brunch and there's an absolute abundance of spectacular mid-morning menus scattered across the city. Here's some of the very best...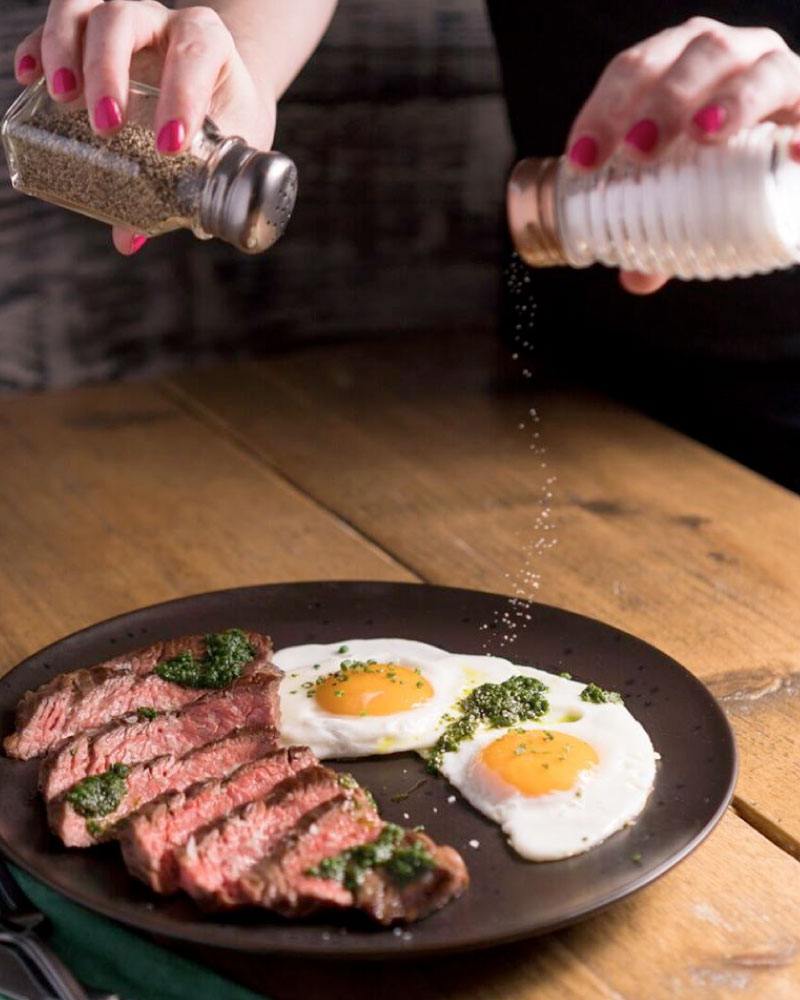 Harry's Bar
Pulling together all aspects of an ideal dining and drinking experience, Harry's Bar offers delicious dinner, weekend brunch, handcrafted cocktails, matches on the TV and great service to boot. From 11am Saturday to 12pm Sunday, you'll find some dreamy brunch delights that will definitely cure what ails you. Menu highlights include signature fluffy pancakes and seriously tasty loaded waffles.
77 Bohermore // more here
Dela
While Dela serves up some of the best grub in town, their interior offerings are every bit as good. Fusing elegance with a feeling of home, this is a seriously cosy spot and it's common knowledge around these parts that if you haven't had brunch at Dela, you haven't had brunch. The menu features a breakfast burger, a fry up with a veggie alternative and bacon pancakes of dreams, among others. The menu even features mimosas, which are always a good idea.
51 Lower Dominick Street // more here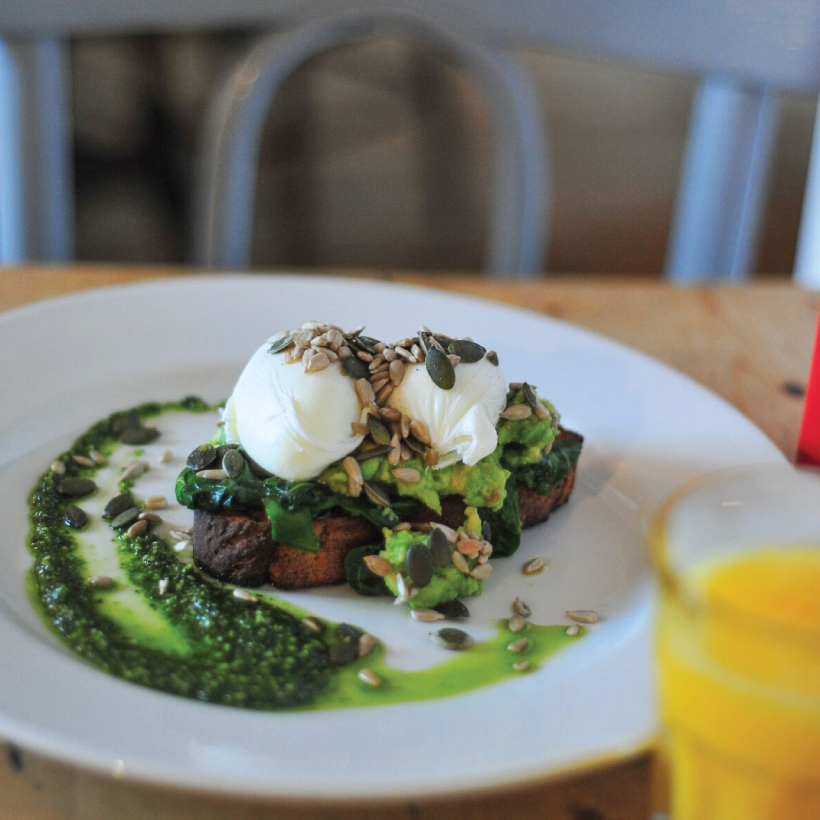 Ard Bia at Nimmos
One of the city's most enduring restaurants, Ard Bia places an emphasis on community experiences and aesthetic stimulation while serving great food in a fun environment. Dining in such beautiful surrounds certainly makes the food taste all the sweeter, but each of their menus speak for themselves. Brunch, served 10-12, consists of a spicy vegan brekkie, buttermilk pancakes, Collerans honey baked ham and other mouth-watering delights.
Spanish Arch, Long Walk // more here
The Kitchen Restaurant & Cafe
Inspired by flavours from across the globe, The Kitchen serves up freshly made delights each and every morning and on Saturdays and Sundays, this is where you need to be. With everything from a vegan fry and veggie mezze to a bacon bagel and chicken zinger wrap - this brunch menu quite literally has something for everyone. The sweet treats selection changes daily but we can say with certainty, we've never had a bad bite from The Kitchen.
Galway City Museum // more here
Greens & Co
For all you plant-based folk, brunch has just become a whole lot better. Serving high quality vegan goodness with a smile, Greens & Co's alluring interiors will definitely draw you in on a cold morning. From the porridge and pancakes to the great selection of sourdough toast offerings, their day menu to entirely vegan friendly. We've also got it on good authority that the mac & cheese is to die for.
4 Henry Street // more here
Kai Cafe & Restaurant
Just a glimpse through the window of the quirky Kai will be enough to entice you inside, where it's always warm and snug with brick walls and wooden ceilings creating an incredibly intimate feel. Their weekend brunches - served 12-3 on Sundays - certainly cause a stir in Galway so make sure you get there early - there's almost always a queue. Their menus change daily but always include the freshest local ingredients and their home-baked cakes will have you coming back time and time again.
20 Sea Road // more here
Hyde Bar and Gin Parlour
Elegant, stylish and refined, Hyde is known to many as an extremely classy destination for top-notch drinks but their brunch offerings are the height of sophistications. With light bites and sweet offerings, salads and mains making up the menu, you're sure to find something that will tingle your taste buds. Served until 5pm Friday, Saturday and Sunday, a fine selection featuring the likes of brioche French toast, wild mushroom bruschetta and super salads await you.
Forster Street // more here
McCambridges of Galway
This family-owned deli and fine foods shop has become one of the city's most well-known and respected spots for a quick coffee, a bite to eat or to pick up some high-quality groceries. Head Upstairs at McCambridges on any given Sunday for an all day brunch, where you'll get your hands on eggs your way, a full Irish (with a veggie alternative), devilled crab meat and a whole lot more. Make sure to add a mimosa to your order - it's the only way!
38-39 Shop Street // more here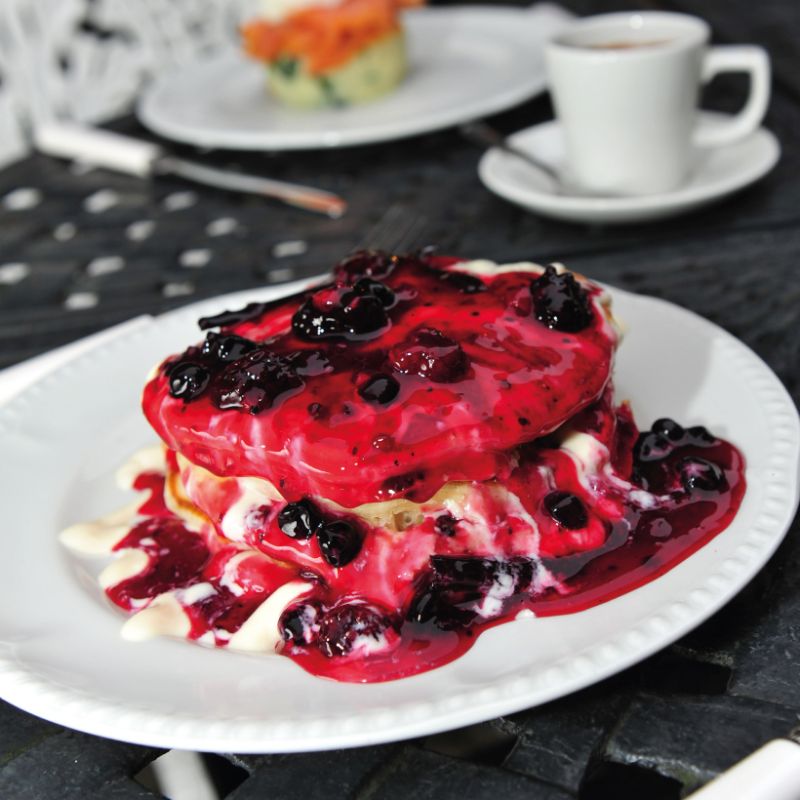 Corrib House Tea Rooms
Take a trip back in time as you enter through the doors of the Corrib House Tea Rooms, a beautifully restored Georgian Townhouse overlooking the Salmon Weir. Every Saturday from 9.30am-4pm and Sundays from 10.30am-3pm, their weekend brunch menu comes into full effect and it contains some serious highlights. Granola and waffles, scrambled eggs and smashed avocados appear alongside traditional fries and there are even brunch specials to be found on their in-house boards.
3 Waterside // more here
Ground & Co
As soon as you sit down in Salthill's Ground & Co, you'll feel your worries slip away as comfort sets in. If you fancy starting your day with a dip in the sea, this spot is the perfect place for a post-swim brunch. Chef Leroy's homemade sausage roll definitely deserves honourable mention, but the entire menu will get your stomach rumbling. Bagels galore and full Irish breakfasts all make an appearance and while you're there you've got to check out their treats display, made fresh every morning.
Atlantaquaria Toft Park, Salthill // more here
Caprice Cafe
One of the city's chicest eateries, Caprice produces superb food in beautiful surroundings that make for the perfect photograph - for all you Insta-mad people. From 10am to 3pm, you'll enjoy quality Irish, organic produce as their menu features brekkie delights, bigger bites and - our particular favourite - the tex mex hash with chilli eggs and avocado, among other options. You know by now, adding on a glass of prosecco is always something we're going to recommend!
1 Church Lane // more here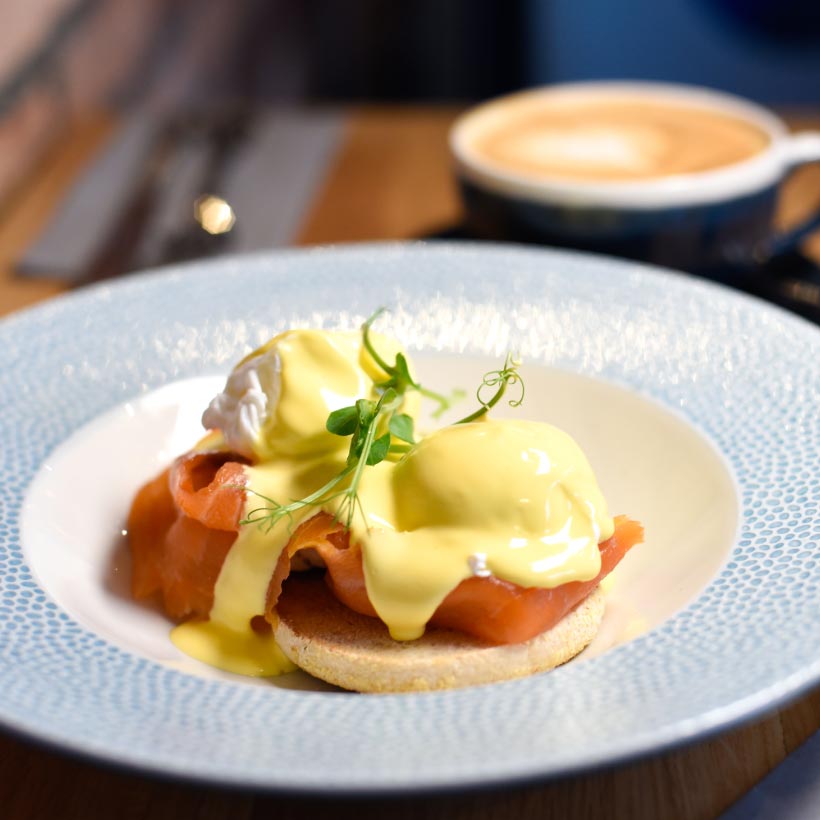 Gourmet Food Parlour
Taking the leap outside of Dublin with their location in our lovely Salthill, Gourmet Food Parlour has been an incredibly welcomed addition to Galway's foodie scene. The gorgeous, trendy interiors are complemented by their food and the weekend brunch served from 9am-5pm really takes the cake. Huevos rancheros, sandwiches and salads aplenty, they've even got some main courses that will really set you up for the day. Burger in a bowl anyone?
14 Lenaboy Gardens, Salthill // more here
Seven Bar
As well as all their fine drink, live music and tasty cocktail offerings, Seven have also got a top notch food selection, so if you're after brunch in a boozer, this is the place to be. Whether you go for the old reliables like the Seven full Irish and fluffy pancakes or prefer a veggie option or an omelette your way, they've got it all ready and waiting. The sausage and egg bap - served with caramelised onions - definitely deserves a mention too.
5-7 Bridgestreet // more here
The Cellar Bar
Well known to one and all, The Cellar has long been known as one of the very best spots in the city for a bitta brekkie. But why stop there? Serving breakfast options all day - alongside soups, sandwiches, salads, paninis, wraps and mains - you can grab yourself breakfast or brunch for dinner, if you feel so inclined. Whether you like your breakfast mini or veggie, they've got exactly what you're after and - trust us - the Big Breakfast is not for the faint hearted.
12 Eglinton Street // more here