One of the simplest pleasures in life is being able to meet up with friends to enjoy a delicious brunch at one of Galway's many eateries. Scattered across the city is an absolute abundance of spectacular mid-morning menus that are a welcome addition to any lazy day. Here are some of the very best brunch spots in Galway…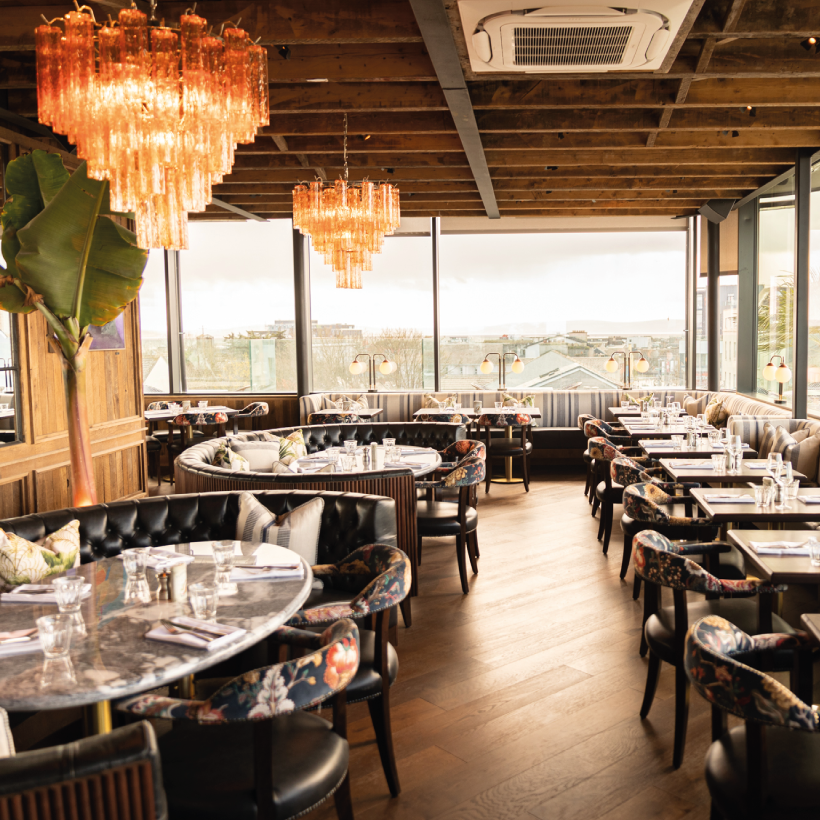 Sophie's Rooftop Bar & Restaurant
For a brunch experience with a view unlike any other, it has to be Sophie's Rooftop Bar & Restaurant at The Dean. Dine in style with a panoramic view of Galway city as your backdrop. With a large brunch special menu, you can rest assure that at Sophie's deliciousness is served in every bite. Treat yourself and your nearest and dearest and head off on a brunch to Sophie's.
The Dean, 78 Prospect Hill, Bohermore // more here 
Ground & Co.
If you fancy starting your day with a dip in the sea, Salthill's Ground & Co is the perfect place for a post-swim brunch. Chef Leroy's homemade sausage roll definitely deserves honourable mention, but the entire menu will get your stomach rumbling. Bagels galore and full Irish breakfasts all make an appearance and while you're there you've got to check out their treats display, made fresh every morning.
Atlantaquaria Toft Park, Salthill // more here
Harry's Bar
Pulling together all aspects of an ideal dining and drinking experience, Harry's Bar offers delicious dinner, weekend brunch, handcrafted cocktails, matches on the TV and great service to boot. From 9am to 12.30pm on Friday-Sunday, you'll find some dreamy brunch delights that are definitely a great way to kick off your day. Menu highlights include signature fluffy pancakes and seriously tasty loaded waffles.
77 Bohermore // more here
McHugh's Traditional Pub & Restaurant
When you want to get away from all of the city's madness, head out the Tuam Rd to McHugh's Traditional Pub and Restaurant. They've got a huge beer garden out back that is equipped with tables and covered seating, making this the ideal spot for enjoying a delicious brunch with friends. Serving mid morning brunch dishes seven days a week, McHugh's can't be beat for their array of exceptional traditional Irish foods.
Tuam Rd, Killeen, Castlegar Village // more here

Peggy's Bar & Restaurant
If you're looking to enjoy a heavenly brunch sitting out in a sun soaked beer garden, Peggy's Bar and Restaurant is the place to be. Located in the stunning Claregalway village, if you're looking to get away from the hustle and bustle of the city, there's no better spot for a late morning meal. With all of your favourites on their menu, Peggy's will never let you down when it comes to delicious food served in a cheerful, inviting atmosphere.
Aucloggeen, Claregalway // more here 
The Cellar
Famous in Galway for their exceptional food menu, The Cellar is one of the most popular city centre spots for some late morning foods. Serving breakfast options all day along with soups, salads, and sandwiches, including their award-winning cajun chicken ciabatta. Equally, if you'd like your breakfast mini or veggie, The Cellar has got exactly what you're after.
12 Eglinton Street, City Centre // more here
Mr Waffle
When it comes to treating yourself to a sweet brunch with your friends, Mr Waffle will never disappoint. Offering a wide variety of breakfast crepes, quesadillas, sandwiches, savoury and sweet crepes, healthy salads, and of course their signature waffles, you're spoilt for choice when you come to Mr Waffle for a spot of brunch. Come along and see why were waffling on about how great they and try some of their goodies for yourself.
Newcastle Rd, Newcastle // more here 
Corrib House Tea Rooms
Take a trip back in time as you enter through the doors of the Corrib House Tea Rooms, and experience a brunch like no other. Open from 9.30am to 4pm for all day brunch on Tuesdays to Sundays, you can admire the stunning views of the Salmon Weir and River Corrib as you dine the day away. Try some of the delicious plates from the menu or just make your day a bit sweeter with their selection of homemade cakes.
3 Waterside, Woodquay // more here
SCRAN Café
Serving scrumptious breakfast options right up until 11.30am, the breakfast bla at SCRAN Café is building quite the stellar reputation for itself. The newest addition to Bohermore's food scene, enjoying a midday brunch in SCRAN's outdoor coffee garden is not to be missed. On top of their amazing set menu their specials change daily, guaranteeing you get to try something new with every visit.
114 Bohermore // more here

Seven Bar
On top of having a famous late night party scene, live music and tasty cocktail offerings, Seven Bar on Brigestreet have got a mid morning menu of treats you need to sample for yourself! Their full Irish breakfast is one of the best in town and it's available all day every day so if you've got a hangover ailing you, you've come to the right place. Seven also has a range of freshly cut sandwiches and hot drinks available for those of you who need a quick morning pick me up during a busy work week.
5-7 Bridgestreet, Latin Quarter // more here 
Gourmet Food Parlour
The brunch menu at Gourmet Food Parlour really is the cherry on top of their incredible array of food and drink options. When it comes to a tasty morning, or midday meal this is the spot for you. Whether you fancy a bap or a fry, something sweeter like pancakes, or some plant based deliciousness, there's sure to be something to your liking. With the Prom right on their doorstep you can get some goodies for takeaway before sitting out by the seaside and taking in all the gorgeous views.
14 Lenaboy Gardens, Salthill // more here 

HYDE Bar
One of Galway's most popular brunch spots, HYDE Bar serves their mouth watering brunch menu on the weekend. With light bites and sweet offerings, salads and mains making up the menu, you're sure to find something that will satisfy your taste buds. Brunch options include brioche french toast, eggs benedict, the HYDE grill, pancakes and the super vegan salad. Doesn't it sound divine? Grab your nearest and dearest and spend your morning catching up over an exceptional brunch at HYDE.
Forster Street, East Village // more here 
Sliders Bar & Grill
Open for brunch each weekend from 12pm to 4pm, gather your friends for a lovely get together over delicious food and drink. For only €39 per person, you can enjoy their Jug's N' Brunch option which gets you any main item, anything from pancakes to Berts breakfast butties, and a jug of cocktail of your choice. We really can't think of a better way to pass the day with friends than at Sliders with some fruity cocktails and some juicy goss.
8 Quay Street, Latin Quarter // more here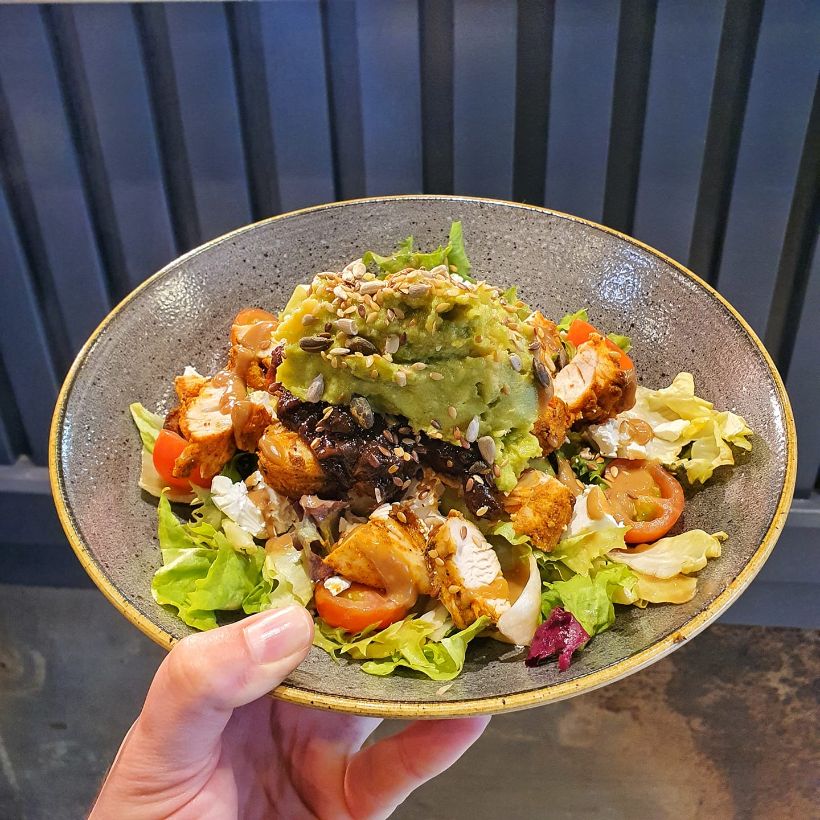 56 Central
For a spot of brunch during a morning of browsing Galway's shopping scene, 56 Central is a perfect place to escape the busyness of Shop Street. With loads of sweet options and a luxurious hot chocolate list to match, treating yourself to some mid morning snacks is alway highly recommended. Their menu even features mimosas which as you know is always a good idea.
5-6 Shop Street, City Centre // more here
Arabica Café
There's nothing like a bit of midday brunch at Arabica to put a spring in our step. A cosy ambiance, friendly staff and an all day breakfast menu, if you haven't already enjoyed brunch with pals at Arabica you need to as soon as possible. With tons of vegan and vegetarian options available, not to mention their array of smoothies, milkshakes and iced coffees, dining at Arabica really is a sweet way to kickstart your day.
58 Dominick Street Lower, Galway's Westend // more here 
Ard Bia at Nimmos
Placing an emphasis on community experiences and aesthetic stimulation while serving great food in a fun environment, Ard Bia showcases casual dining and seasonal local produce, taking inspiration from all over the world. Weekend brunch at Ard Bia consists of top quality dishes such as spicy vegan brekkie, buttermilk pancakes, Collerans honey baked ham and loads more delights.
Spanish Arch, Long Walk // more here
Dela Restaurant
Fusing elegance with a feeling of home, this is a seriously cosy spot and it's common knowledge that Dela serves up a seriously good brunch. With a line going out the door most days, be sure you get in early to avoid a wait. Their menu features an array of dishes made using their own produce, all grown right here in Galway. Having won several awards, you can be sure that brunch at Dela is one you simply must try for yourself.
51 Dominick Street Lower // more here 
Published on Updated on