Blas Na Gaillimhe is a new food network that celebrates the unique hospitality that Galway offers throughout the year, with special celebrations planned for the month of May. Find out more about it here...
Blas Na Gaillimhe (Irish for 'A Taste of Galway') is an initiative by a small group of city restaurants and publicans with support from Galway County Council and Galway City Council, which was set up to promote the year-round food scene and food stories of Galway.
The hub will be an online space that showcases the very best of what Galway has on offer to eat, drink and stay when visiting Galway as well as the producers who supply the restaurants, cafés, and bars. Food events, promotions, and the latest news can all be accessed on one platform.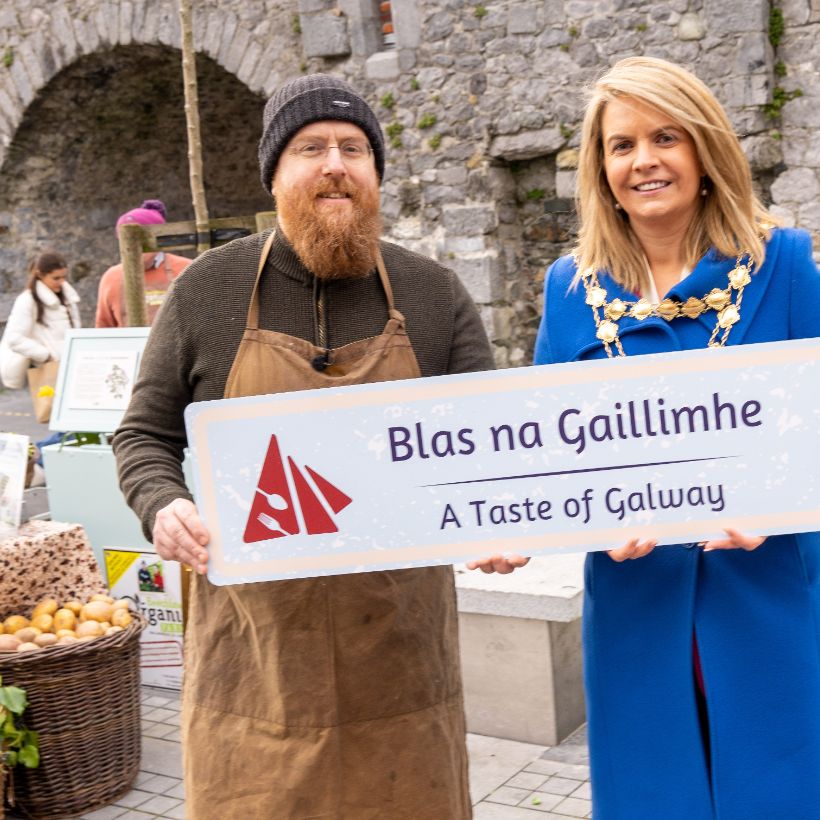 Founding member, JP McMahon of Aniar and Cava Bodega said; "We are looking for food service businesses of all sizes to get involved in showcasing what they offer and celebrate the best of Galway food and drink. The content created, the website listings and the information provided will leave a legacy that provides year-round information for visitors to the Galway food and drink scene. We believe this food network can grow in future years and make the food scene a crucial component of the promotion of Galway as a tourism destination."
JP McMahon continued; "I hope the Blas na Gaillimhe - A Taste of Galway food network will be a true reflection of Galway's food and drinks diversity by having restaurants, cafés, pubs, hotels, producers, growers, and brewers on board. Hospitality in Galway consists of a team of skilful and creative people dedicated to delivering world-class products and experiences in the food, drink, hospitality and agricultural industry. If you would like to join our network and become part of the Blas Na Gaillimhe - A Taste of Galway food network please get in touch!"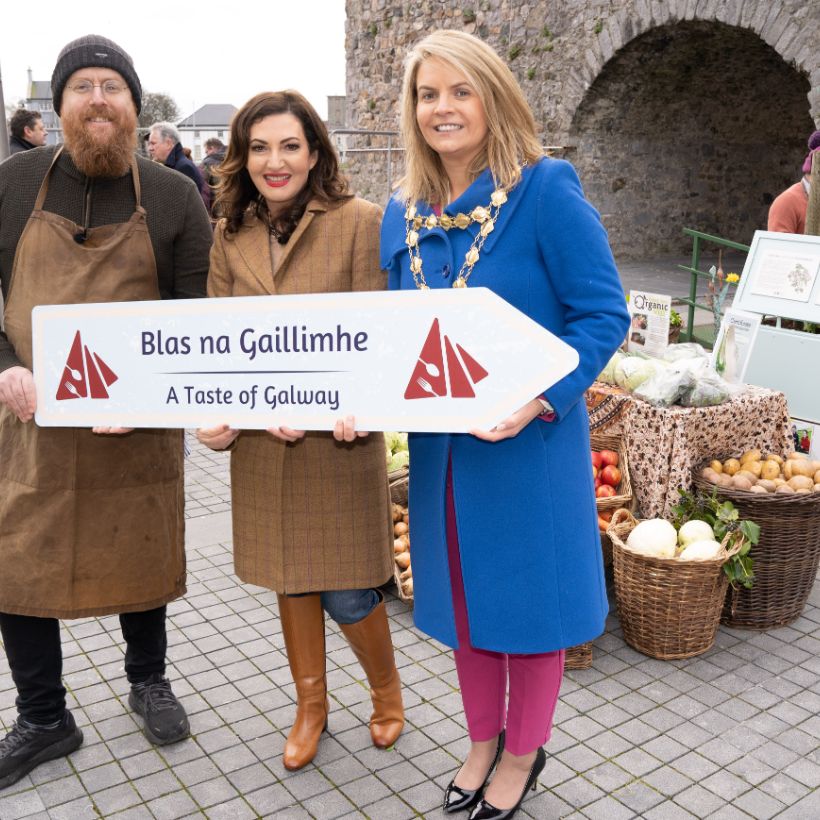 While the platform will provide information on year-round experiences and a point of reference for visitors to Galway, Blas Na Gaillimhe also plans on marking the month of May in a special way with Blas Na Bealtaine - A Taste of May.
Blas na Bealtaine will be a month-long celebration, in partnership with Galway City and Galway County Council, where the Blas Na Gaillimhe - A Taste of Galway network will present an exciting programme of events and experiences to celebrate the vibrant food and drink scene in the city and county featuring a programme of events. The festival promises to have something for everyone from serious food enthusiasts to families of all ages. Visitors can expect memorable meals, oyster tastings, farm visits, cheese-making demonstrations, seafood trails, distillery visits, foraging, beer masterclasses, coffee cupping, wine pairings, theatre, music, and much more.

Follow Blas na Gaillimhe on Facebook, Instagram and Twitter to keep up to date with all of the exciting developments.
To become part of the Blas Na Gaillimhe network, there is an administration fee for a yearly membership of €125 for Restaurants, Pubs, Cafés, and B&Bs; €65 for food Producers and Food Trucks; while membership for Hotels and Hostels is €250. Membership fees include VAT.
To get involved with Blas na Gaillimhe - A Taste of Galway and have your food business featured please visit www.atasteofgalway.com or email info@atasteofgalway.com.
Published on Updated on