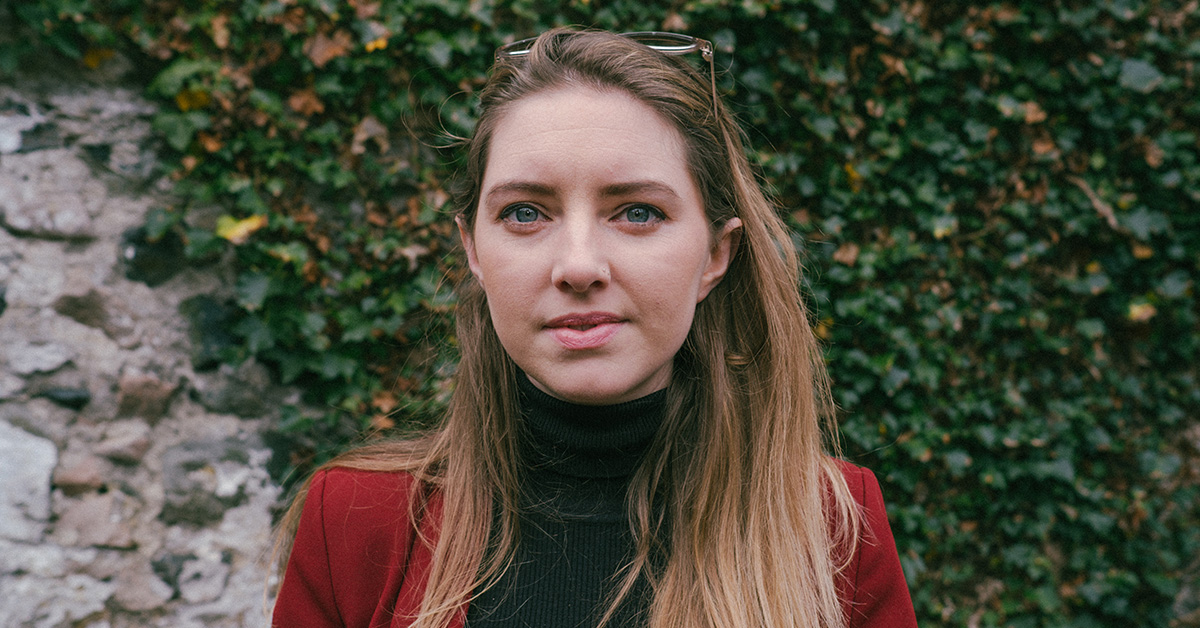 Anna Mullarkey: The Low-Down
Anna Mullarkey is as Galway as you'll find, as well as a pillar of the local music scene. "It's just music, that's all I do!" she explains as she sits in the peaceful surrounds of Urban Grind's sun terrace on Sea Road. Mullarkey is a founding member of legendary Galway band My Fellow Sponges. She writes soundtracks for documentaries and theatre shows. She even teaches piano and music part time. On top of all this, she has spent the last few years writing and recording her own music.
Anna Mullarkey creates atmospheric electronic music using synthesizers, samplers and her naturally enchanting vocals. Despite predominantly creating acoustic folk and jazz music with My Fellow Sponges for the past number of years, Mullarkey's ears have been drawn to electronic music for a long time. After listening to the Phillip Glass opera, Einstein on the Beach, she became curious about the sound and how it was being made. Synthesizers came into her life then, and took over! About six years ago she travelled to Berlin, the spiritual home of electronic music, and "couldn't get over how good the music was". She began creating minimalist, ambient music which was used mainly in soundtracks for films, documentaries and theatre. With her solo project, she wants to build on this experience with electronic sounds and make dance music.
Her first solo show came about two years ago when she was almost challenged by Peadar King, of The Black Gate Cultural Centre, to put together a 30 minute set in just 3 weeks. Anna says that "when [she] started it was really scary". Thankfully, that venue and the attentive audience it attracts were perfect to shake off any solo nerves. Anna has learned to "not take it personally, not to think about doing it on my own, when I'm up there I feel like I'm up there with loads of people".
Indeed, her live shows frequently find her sharing the stage with all sorts of talented foils. Mia Mullarkey, Anna's sister, often works on visual design backdrops for her shows. She has also worked with actor James Riordan to create interpretive performances to compliment her music. Anna says that Riordan is "almost like family" after working together in many capacities over the years. She will work with both Mia and James at this summer's Body & Soul festival to create a multi-disciplinary show featuring props, performance and visuals as well as her music.
The desire to create a show that is more than just music developed during Mullarkey's time spent in theatre. Her involvement was "eye-opening" as she learned "what's possible and how lights can affect a show so much". She will be returning to theatre this May with Are you there Úna? at Galway Theatre Festival; a portrait of one of Galway's best known characters, Úna Taffe. Anna Mullarkey composed the soundtrack and will be performing live for each show at the Mick Lally Theatre. Find out more HERE.
Anna Mullarkey's solo career has been moving through the gears rather quickly in recent months. This is partly due to the help of Strange Brew Records. "Gugaí took me under his wing, and he has helped me so much. He's so kind and understanding". Gugaí and Strange Brew take care of Mullarkey's promotion and booking; a move that she has found very liberating. "It has taken a weight off my shoulders so I can focus on the art. It's the first time I've done a release where I'm not trying to do everything at once." With the help of Strange Brew, Mullarkey has earned impressive support slots with the likes of Elaine Mai, Dáithí and Wallis Bird.
Of course, Mullarkey's music plays the biggest part in her success. She writes and records it all herself, moving between DIY-studios at her home or in Galway city. "That's the cool thing about synthesizers, you can literally do anything. You're not messing with acoustics". This ability to just plug in and quickly capture an idea has resulted in the creation of some excellent music and moods. She has worked with Frankie J Pollard to mix the tracks, to "add space and let it sit". Her latest single, "Sometimes", is a result of this process. It is a modern minimalist track with a probing beat, swelling synth and ominous vocals. It is a dramatic track with a professional, polished sound that has seen it feature regularly on the brand new PlayIrish Radio Station.
Anna Mullarkey shows her talent in everything she tries her hand at. She is already making waves on the Irish music scene despite only releasing two singles and playing a handful of shows. We are very excited to hear more music from her in the future and see where it takes her career. Mullarkey has a new music video coming in the next couple of weeks so keep your eyes fixed on her Facebook page for updates.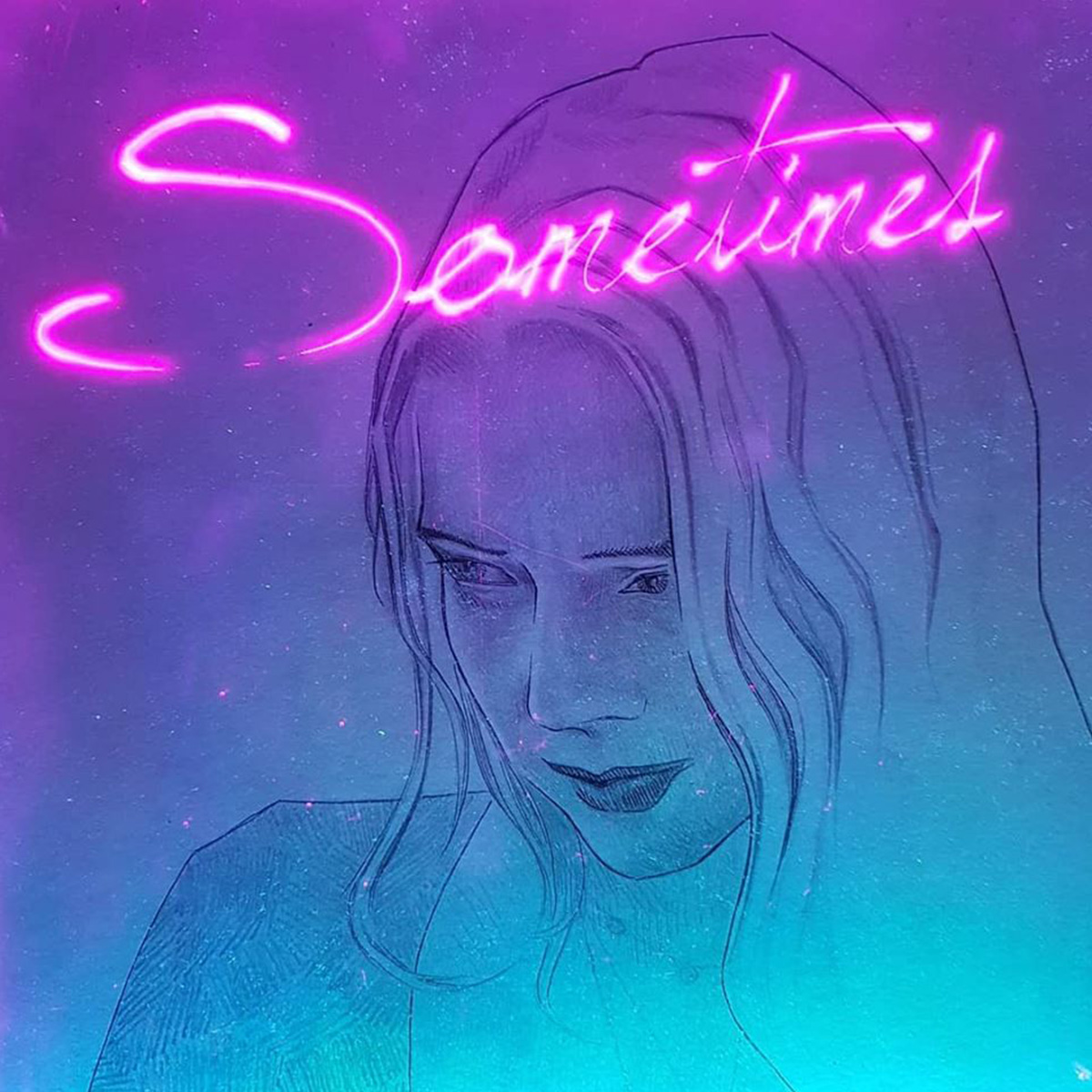 Anna Mullarkey is a multi instrumentalist composer, performer and producer. Her compositions vary in style from folk, jazz to electronica. She has composed for multiple documentaries, many of which have toured internationally and won awards, including best short documentary at Cork Film Festival and Galway Film Fleadh. She is co-founder of the band My Fellow Sponges who have released two albums and an E.P and receive regular airplay on Irish radio. Anna is currently working on her new solo electronic project weaving her voice with analogue synthesizers to create atmospheric electronica. Her brand new single, SOMETIMES, is out now.

Cover Photo by Ciarán MacChoncarraige
"Sometimes" Cover designed by Dara Finneran