If you've been planning on paying a visit to the Aran Islands, where the locals chat as Gaeilge and historic significance oozes throughout, we've got some inside knowledge that'll help you navigate island life on Inis Oírr.

Inis Oírr is the smallest of the Aran Islands and the one that is closest to the mainland. Characterised by its distinctive charm, white sandy beaches and home to the eye-catching Plassey Wreck. There's plenty for you to discover on this little island off the West Coast.
Getting there! 
Providing year round travel to Inis Oírr from Rossaveal, Aran Island Ferries offers an award-winning Irish Experience. If you don't have your own means of transport there is a shuttle bus available from Queen Street in Galway city, more on that here. Onboard, enjoy a warm Irish welcome and avail of their food and drink facilities during the 55-minute journey. On the journey to and from the island, take in the stunning sight of Galway's magnificent coastline and keep your eyes peeled and camera ready to snap shots as you might also catch a glimpse of dolphins, seals and basking sharks along the route. Book your trip here.
Instagram-worthy Spots
Plassey Wreck 
Ingrained in the minds of the masses through its appearance in the opening credits of Fr Ted, the Plassey Shipwreck is one Inis Oírr attraction that you've got to see for yourself. One stormy night in 1960, the ship veered off its course and smashed into a rock and a flare was launched to alert emergency assistance. Today, more than 60 years later, the shipwreck has become a beloved landmark amongst the community and draws a crowd with its spectacular vantage point, from which you can see the coastline of Clare. For more information on the doomed voyage of this cargo ship tap here.
Áras Éanna Ionad Ealaíne Inis Oírr 
Europe's most westerly Arts Centre, Áras Éanna is situated in what was once a former weaving factory. This is a multi-functioning arts space that includes an artists studio space, a 75 seat theatre, two galleries, a café and various rooms and spaces for workshops and classes. Since opening they have hosted national and international visual and conceptual artists, musicians, performers, actors and a range of festivals and workshops. They always have an exhibition on so make sure you call in and check out some amazing artistic talent while on Inis Oírr. More here.

The Lighthouse 
The fully operational Inis Oírr Lighthouse is on the southernmost point of the archipelago of 3 Aran Islands. We highly recommend strolling or cycling the route to it as it will reward you with phenomenal views of the Cliffs of Moher.
O'Brien's Castle
Sitting on the highest point of the island, O'Brien's Castle provides an unparalleled panoramic view of Inis Oírr, Galway Bay and even the Cliffs of Moher. If you don't fancy taking a hike don't worry it's really only a short walk which won't be a bother to you. The ruins of the castle date from the 16th century, and if you look carefully you will spot two faces on the exterior wall that are looking to Galway Bay. On your way up to the castle from the pier you'll be walking amongst history as Cnoc Raithní lies right beside the main village. It is often overlooked by visitors to the island however it is well worth visiting. This Bronze Age burial mound provides the earliest evidence of human settlement on any of the 3 islands. It even pre-dates the famous Dún Aonghasa on Inis Mór.
Taste the local cuisine
Tigh Ned
Family-run since 1897, Tigh Ned offers a céad míle fáilte like no other. Open daily from 10am from April to October, during the summer months live trad music sessions are regularly held here and should be on your to-do list when visiting Inis Oírr. From their spacious beer garden you can take in gorgeous views of Galway Bay while you enjoy your pints and delicious pub food. While at Tigh Ned, sample some Inis Beer which is as good as its sounds and since it is made especially for Inis Oírr so you can be sure you won't find it anywhere else.
The Seaweed Café
Located near the historic O'Brien's Castle, The Seaweed Café is a welcoming family-run café offers a full menu of home-baked treats, fresh scones and delectable cakes made fresh each day. So whether you are looking for a quick bite to eat or something more substantial, they have got it all. Menu options also include homemade soup, brown bread, homemade pizzas, Mediterranean-style paninis and hot sandwiches. Make sure to try their selection of jams and relishes all of which are made in-house.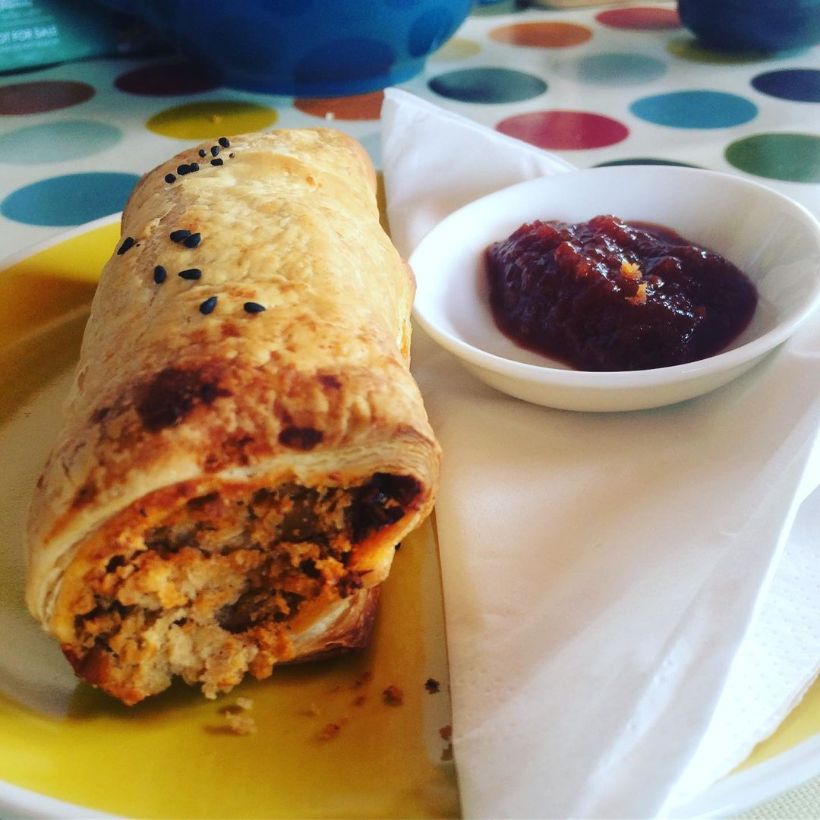 Photo courtesy of Bláth Na Gréine
Bláth Na Gréine
Its name meaning sunflower as Gaeilge is the perfect description of the warm and inviting atmosphere Bláth Na Gréine has become so beloved for. Bláth Na Gréine is a small vegan café that makes all their dishes in-house and are so good they are guaranteed to delight vegans and non-vegans alike. Owners Fionnán and Rebecca are keen Inis Oírr enthusiasts so if you are looking for any recommendations these are the people to ask.
See the Sights
Rothaí Inis Oírr / Inis Oírr Bike Hire
Located at the top of the pier, Inis Oírr Bike Hire is where your island adventures begin. Cycling is by far one of the nicest ways to see everything the island has to offer and Inis Oírr is incredibly bike friendly so you and the little ones won't have any problems exploring the island at your own pace. Open all year round, they have bikes to suit everyone and they even can offer you advice on the best bike route to accommodate your travels on the island depending on what you are interested in seeing.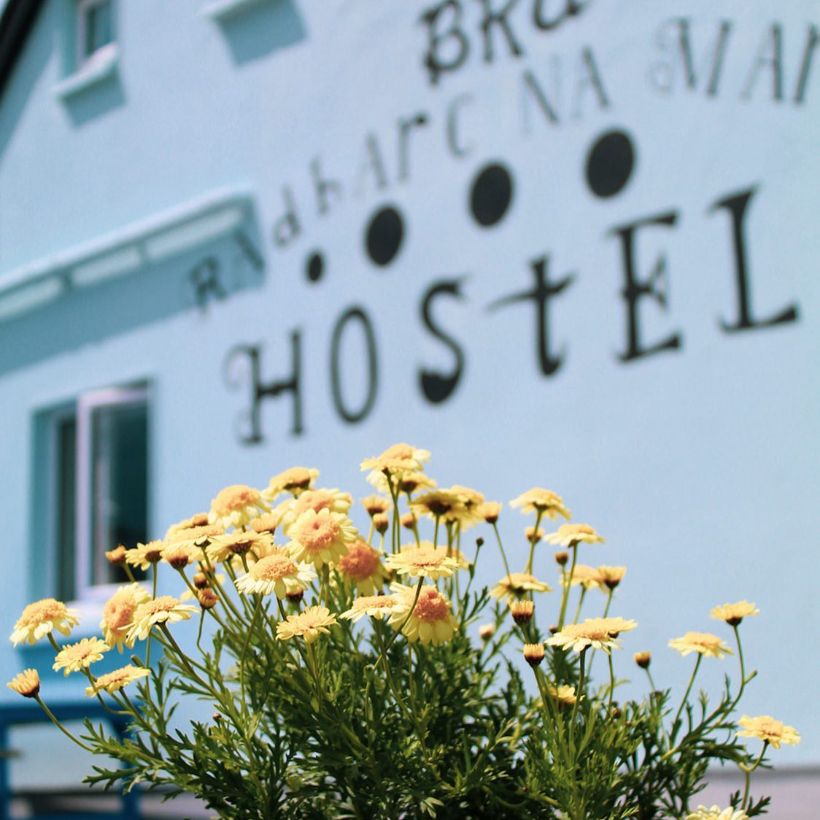 Photo courtesy of Brú Radharc na Mara
Spend the Night
Brú Radharc na Mara
If you plan on staying the night, Brú Radharc na Mara is an ideal choice. They offer both hostel accommodation and Bed & Breakfast and since they are only a stone's throw away from the pier they are the perfect base for your stay on Inis Oírr. All solo travellers, adventurous backpackers, families on a hunt for fun, and thrill-seeking students welcome. Book your stay here.
This is the 2nd part in our three part guide of the Aran Island so if you fancy taking a tour of either Inish Meáin or Inis Mór discover our guides to these breathtaking islands here (for Inis Meáin) and here (for Inis Mór)
Feature photo courtesy of Brú Radharc na Mara
Published on Updated on