Appearing in the opening sequence of the beloved comedy series Fr Ted, the Plassey Shipwreck is known across the world. Anyone who has set foot on Inis Oirr will have paid a visit to the remains, but may not be familiar with the story of '60s steam trawler. Never fear, this week's history lesson has the low down…

Cast your mind back to March 1960, when on a day like any other, MV Plassey set off on its journey, carrying a (literal) boatload of whiskey, stained glass and yarm. Disaster struck when the 600-tonne ship was caught in an atrocious storm, crashing into Finnis Rock and being eventually swept onto Inis Oirr by the forceful winds. Crew rescued and cargo salvaged, the eleven people onboard owe their lives to the courageous islanders that saved them from certain death.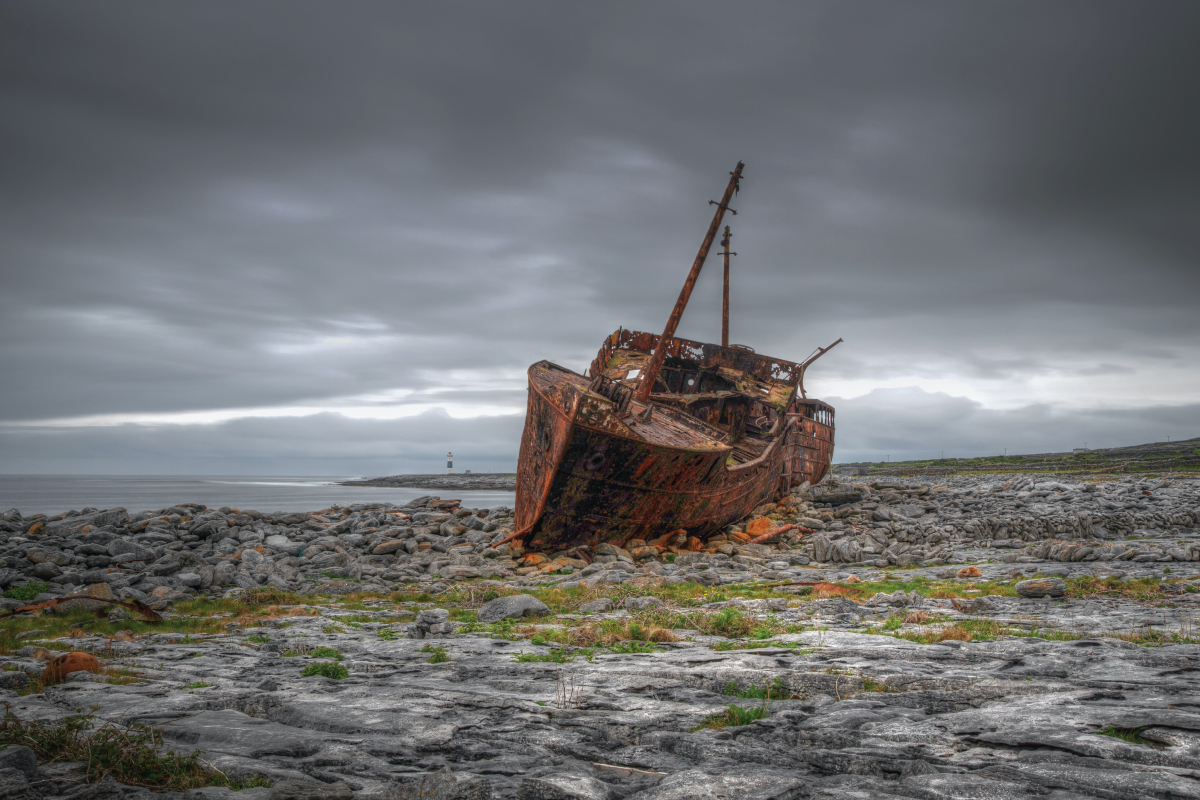 Having set sail to far flung places like Angora, South Africa, the Canary Islands and Iceland, the Plassey has seen its fair share of sights across the globe and has sadly spent the last 60 years lying dormant on the smallest Aran Island, serving as a reminder of the perilous nature of the sea.

Rusted and revered, the shell of the Plassey Wreck has become intrinsically linked to the spirit of community on Inis Oirr and is quite the tourist attraction. Located on the Eastern side of the island, just a 45 minute stroll from the Pier, the shipwreck is something that's got to be seen to be truly appreciated. A beautiful photo opportunity and a stunningly unique vantage point to gaze out at the horizon, Plassey Wreck is well worth the visit.
Hop on board a Doolin2Aran Ferry and you'll be there in no time.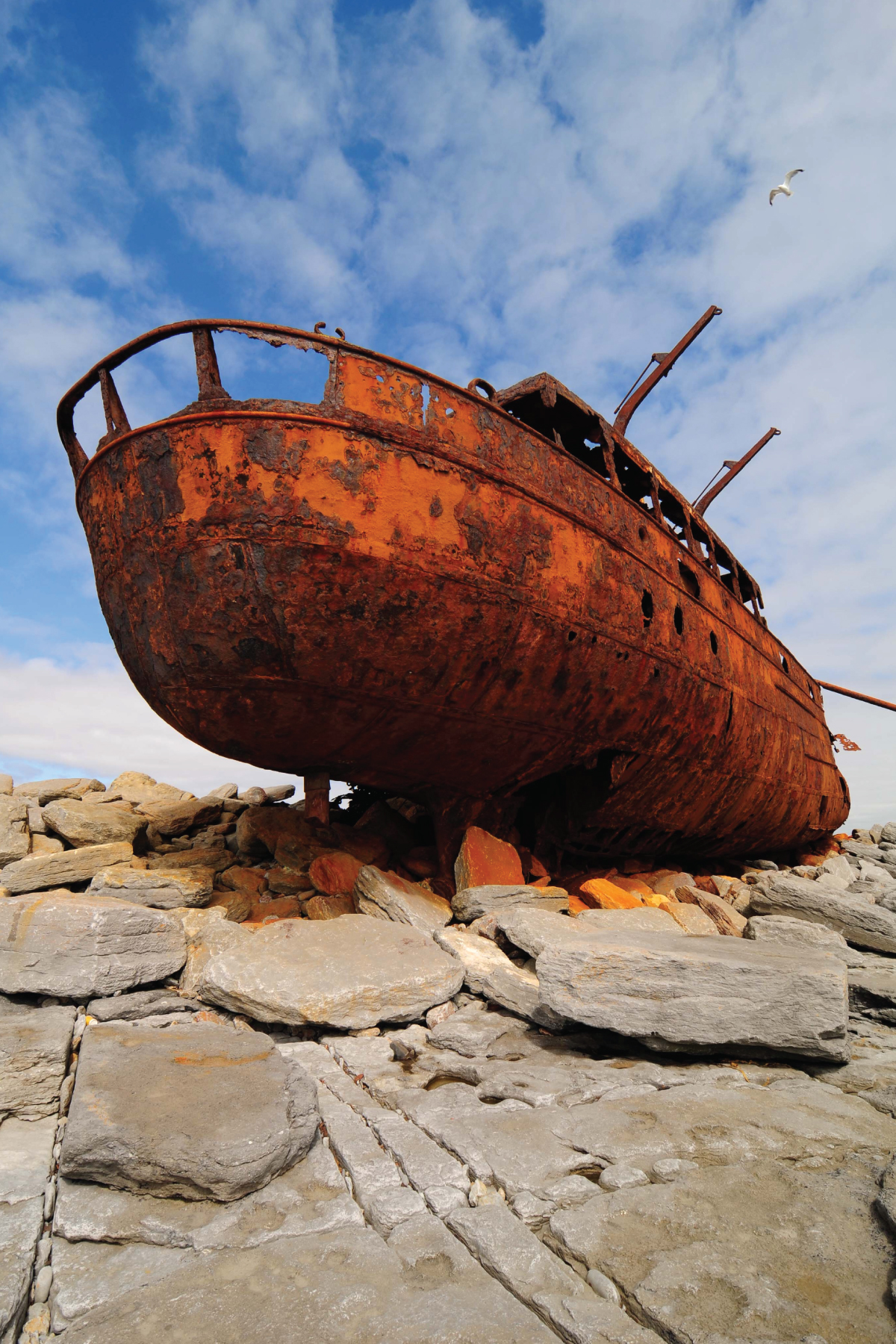 Photo by Boyd Challenger
Published on Updated on