We love music almost as much as we love Galway. That's why we always try to support and promote some of the the absolutely craic'ing Irish talent, especially the homegrown talent in our beloved Bohemian bandstand, Gaillimh. And so we introduce to you our latest series: All Hands on Decks.
This week we are taking a look behind the decks of Galwegian, Mossy Hynes, now based in Vancouver. Refuge's main man, Mossy has been quietly going from strength to strength inside and outside the promotion game. He continued his residency with MOVE alongside John Daly and Paddy Hogan as well as sharing billings with a colourful bunch including Brame & Hamo, Cromby, Denis Sulta, Paul Woolford and more. Despite his young age of 24, Mossy has been DJing for over 5 years, exploring genres from straight up House to Disco, Acid, Breakbeat and anything in between. 2020 has been the beginning of Mossy's journey into production so you can keep an ear to the ground for fresh, original sounds from Mossy Hynes.
But that's enough talking from us, let's pass it over to the main man and get All Hands on Decks....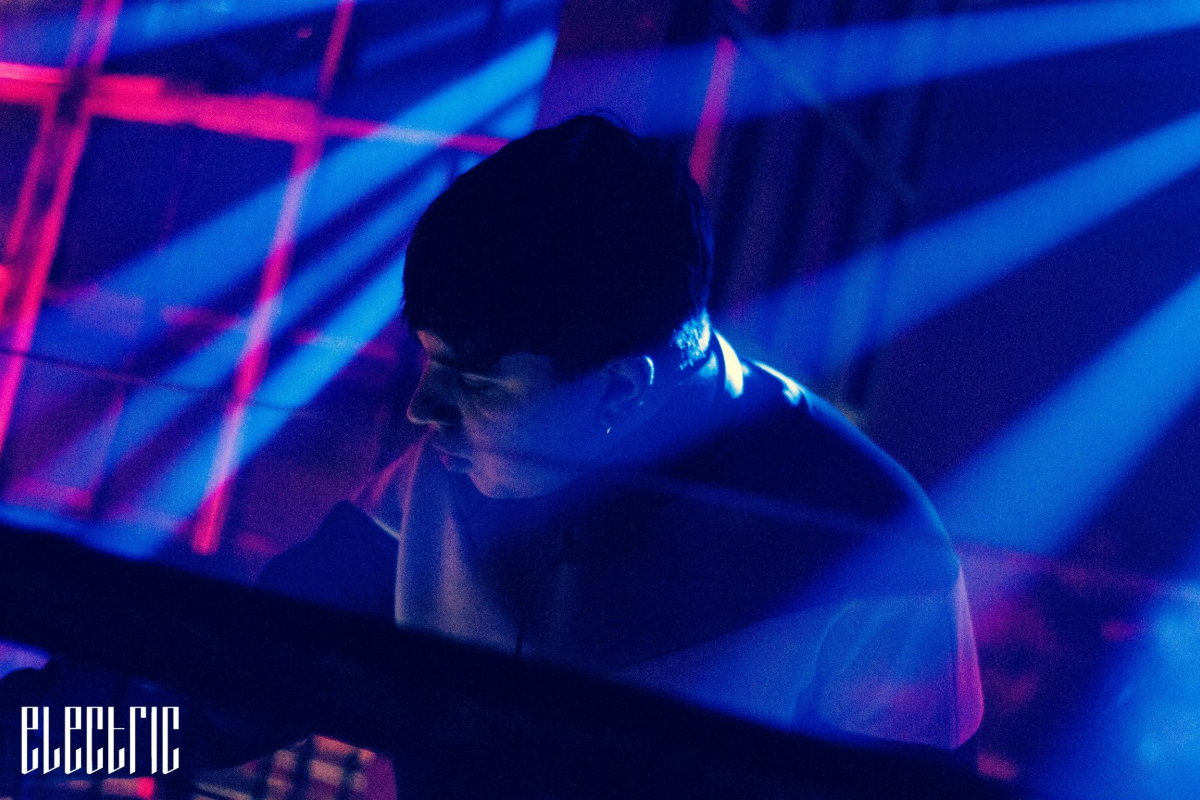 What advice would you give to aspiring DJs? Any tips or tricks that, if you had known starting out, would have been a god-send?
I think being picky about gigs at the start of your DJ career can put a halt to your progression, for sure. When I started to DJ, it was rare that I got to play a gig where I could play the music I actually liked. But I found that it really helped with getting comfortable in front of a crowd, and learning to read the room. Some other advice to DJs starting out would be to keep your playlists/folders limited to a set number of tracks in order to get yourself really familiar with what you're playing. Keeping your music organised properly is also pretty important. I think it's all down to preference but I do it by genre, BPM & month.
If you could eternally be stuck in one decade's music scene, which would it be and why?
The 90's. The best era of House music for sure. Albums like "Music for a Jilted Generation", "Selected Ambient Works 85-92", "Illmatic" - there's endless amount of sounds born in that era that people are still trying to recreate today, to mixed levels of success, but never to the same level.
Name a guilty pleasure that no one would expect you to like
Anything by Shania Twain. Lots of happy memories from my childhood.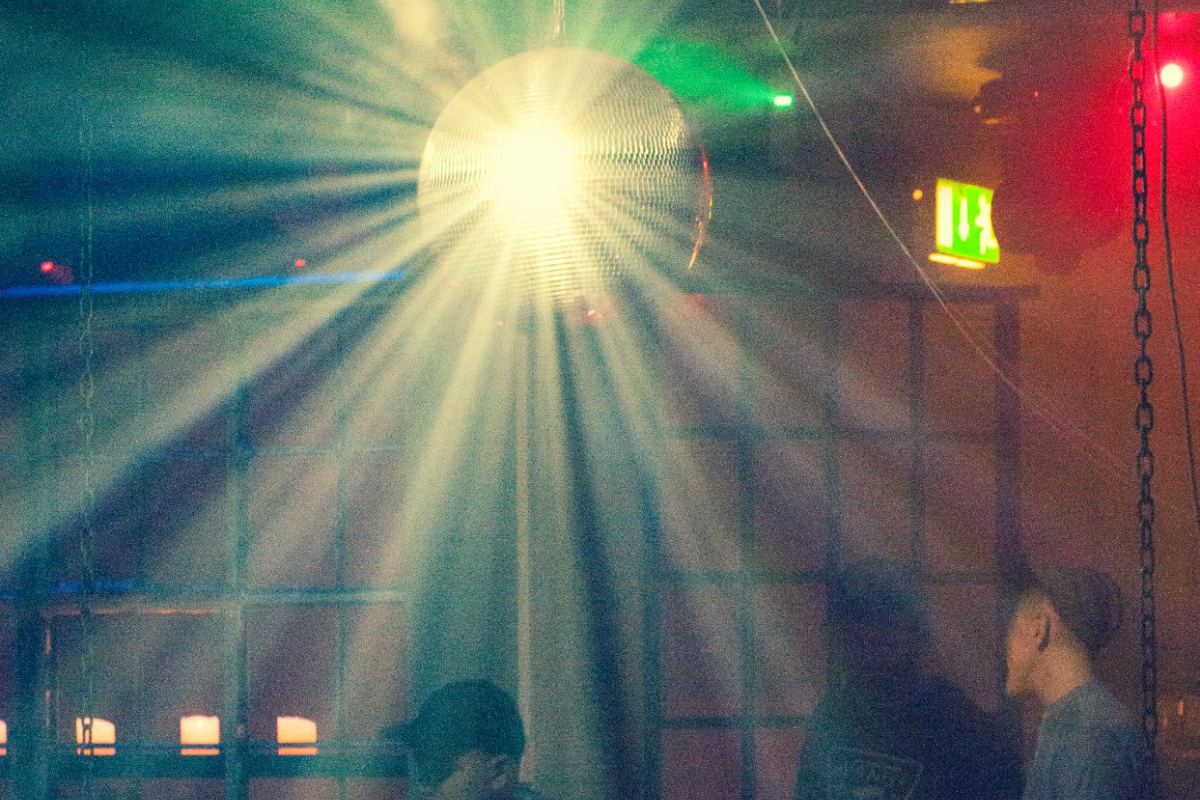 Do you feel there has been a shift in popularity with regards to underground music from the Mainstream? Both nationally and internationally?
Definitely - I think as a promoter it's easy to see how much a shift there has been over the past few years. When I first came to Galway city, there were between 10-15 international bookings over the whole two college semesters. Electric were doing it before anyone and having been to some of those shows back then, you can say the demand wasn't there yet, at least with the younger demographic. The likes of Life Festival is a good example of this too. Life's stocks have probably doubled/tripled over the last few years, from its humble beginnings to the size and scale it's come to now - it's daft! Internationally, you can see this too. Tomorrowland's headliners are those at the forefront of the mainstream Techno scene at the moment e.g Carl Cox, Charlotte De Witte etc, in contrast to a couple years when it was all the EDM heads.
What is one subgenre you think doesn't get the attention it deserves?
Ghetto-House/Ghetto-Tech
What is it that you love most about what you do?
I find it very therapeutic whenever I get to DJ or even just listen to music on my own. I guess it's the escapism that comes with it. There's not much else you can think about when you're behind a set of decks other than trying not to train-wreck and making sure everyone's enjoying what you're doing. It's an amazing feeling when you can create an atmosphere in a club or festival setting.
What is one track that never gets old for you despite having heard it hundreds of times?
It would definitely be the "Pan African Electro Dub" version of "Timbuktu" by Dennis Ferrer & Jerome Sydenham. I've honestly listened to it easily over 2000 times since first hearing it and I can safely say I'll listen 2000 more. I have all versions of it on record too and love them all individually. It's a record you can play at home cooking food or in a stacked club, works wherever and whenever!

What is something that irks you about the DJ scene in Ireland?
There's nothing that really springs to mind. The Irish DJ scene is really strong and there's a lot of diversity in it. I have a lot of friends in the scene from all over the place, so that's obviously a good sign. There isn't anything that gets me down anyways, that's for sure.
What is your opinion on Night Culture in Ireland?
I think Night Culture in Ireland is probably seeing one of its better stages, at least from my years of going out, despite the lack of consideration we're receiving from the Irish Government. Sunil, Robbie & co from "Give Us The Night" are doing absolutely amazing work trying to get us to the place we need to be when it comes to things like licensing hours and venue closures. I think the introduction of a "Night Czar" in Government, similar to what has been done in Manchester and London could bring about massive change in Ireland, as long as it's someone that will adequately represent the community.
What is your opinion regarding the difference between old school vinyl DJing and modern digital DJing?
I think it's all down to comfort. I really enjoy playing vinyl but I really like having my USBs with me too. There is art in both practices. You really get to see where a DJ is at in terms of ability when it comes to vinyl though.
Do you think this has hurt a DJ's ability to have a "unique" style? Is having your own style separate from all the other DJs out there even important nowadays?
I think the ability to have a certain sound has probably been aided by the advances in technology with regard to DJing. It makes vinyl more unique! Having that one rare record that's a vinyl only release can really make a set or at least help shape it. Having your own style is probably one of the most important aspects of DJing. You have to stand out. What's the point in sounding the same as everybody else? If you aren't able to separate yourself from the crowd then it's going to be hard for people to care about what you're doing, at least in my opinion.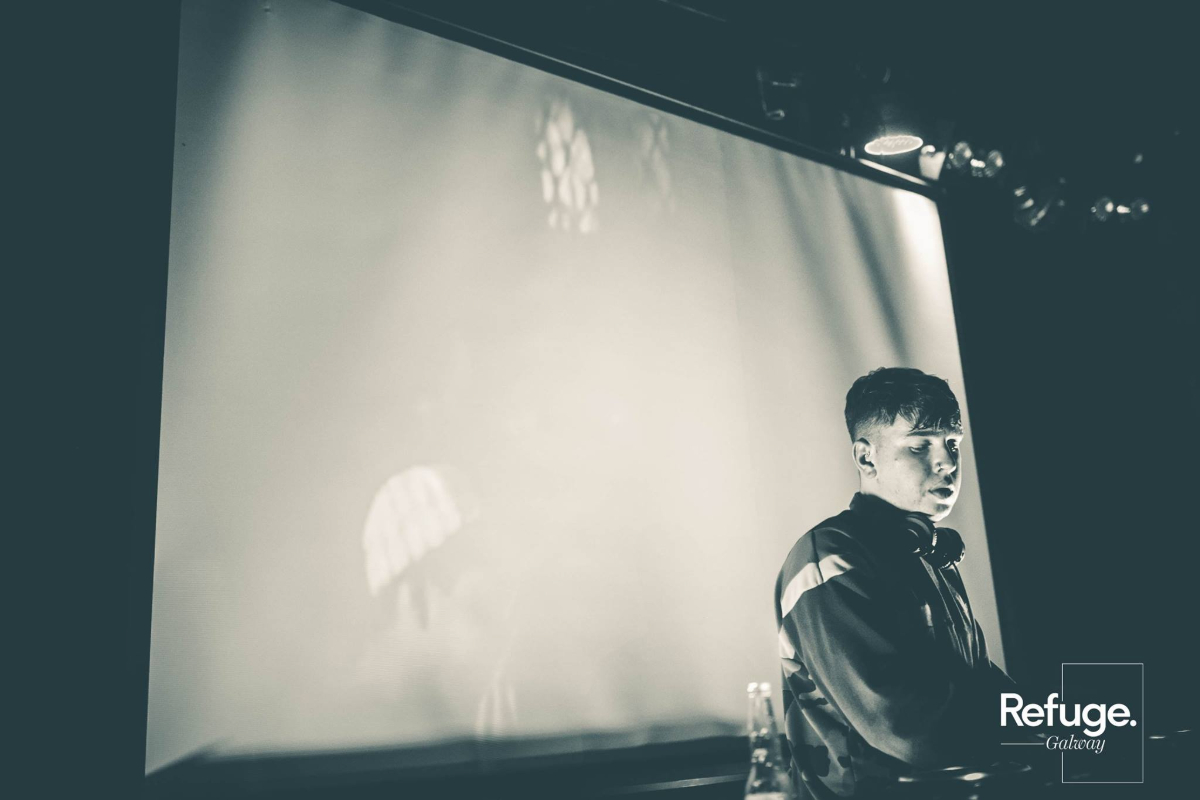 What is one track that got popular that you can't stand?
Armand Van Helden - You Don't Even Know Me. Controversial, but it never did it for me
Favourite venue in Ireland and why. Go!
Gotta be Electric with Dolan's Warehouse in Limerick in 2nd place. Great memories from both. Having been involved in Electric for over 3 years, it was really a big part of my life. I wanted to play both Factory (the old Factory) & The Garden for a good year before I finally got the opportunity. A lot of my favourite gigs I've ever attended were there; Palms Trax, Omar-S & Sundays with Daly to name a few, not to mention some of my favourite nights behind the decks too (playing b2b2b with DART & George Feely for our last Refuge was probably my personal highlight or any of the MOVE nights with Daly & Paddy). I really had some great moments in Monroe's too.
Is this your sole occupation? If so, what does it mean to you to be able to make ends meet doing something you're passionate about?
It's not my sole occupation, no. The end goal is always to get to the point where you can live comfortably enough to get by and do what you love without another job as a distraction and a necessity. I'm hoping when I start releasing some of my own music that I'm working on, that it will be something of substance that people will enjoy that might help this come together.
How has the Coronavirus affected you? How have you adapted? What advice can you give to others about dealing with this and coming out stronger on the other side?
It's been about as minimal as we could hope for here in Canada. We have less cases in B.C than all of Ireland, so we're not in a full lockdown. It's tough, you don't appreciate the little things until they are taken away. The hard part is worrying about everyone at home. Some advice to others would be to try and be productive in some way during all this. It can really help with your state of mind when you have something pushing you to be better in some way, whether that's exercise, music or any other hobby.
Check out an isolation mix that Mossy put together above. Like what you've seen and heard so far? Here are all the ways of keeping up with Mossy Hynes online: Facebook // SoundCloud // Resident Advisor
Published on Updated on