Jewellery serves as a welcome enhancement to any ensemble. Whether you prefer just a little bit of sparkle or an eye-catching gem, jewellery comes in all shapes and sizes and will allow you to express yourself that little bit more. An antique chain, a flashy watch or maybe even that all-important engagement ring - Galway is brim full of jewellery stores for you to pick up a gift for yourself or a loved one.
Top tip: If someone has sent you this article, take the hint and get into the shops!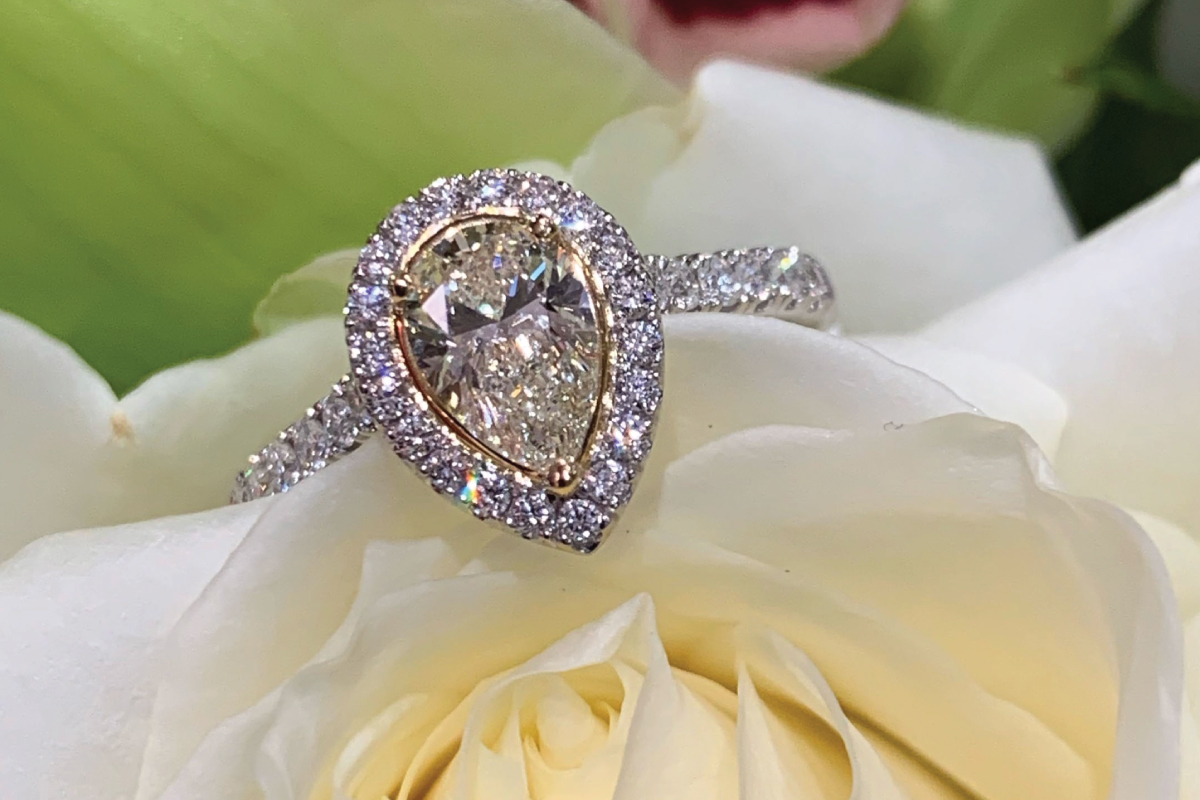 HARTMANN'S OF GALWAY
With over four generations of experience, the team at Hartmann's are veritable experts in providing stellar service and some of the world's top brands. Though long-established and ever-dependable, Hartmann's have adapted and expanded their services to provide special consultations by appointment for brides to be, so that you can find the perfect fit with ease. Whether it's a luxury Swiss watch or a diamond ring, you'll find all the fine jewellery your heart could desire and then some at Hartmann's.
29 William Street // MORE HERE
ÓR JEWELLERS
While living up to their name by stocking plenty of gold jewellery, the mother-daughter duo behind Ór have made it their mission to stock an array of unique and eye-catching items that won't be found just anywhere. The contemporary jewellery shop brings exciting international brands to the streets of Galway while also featuring some of Ireland's very best designers. As well as all that, they've recently launched a third new design into their own range of Ogham necklaces handcrafted with the letters of the alphabet in the ancient form of writing.
42 William Street // MORE HERE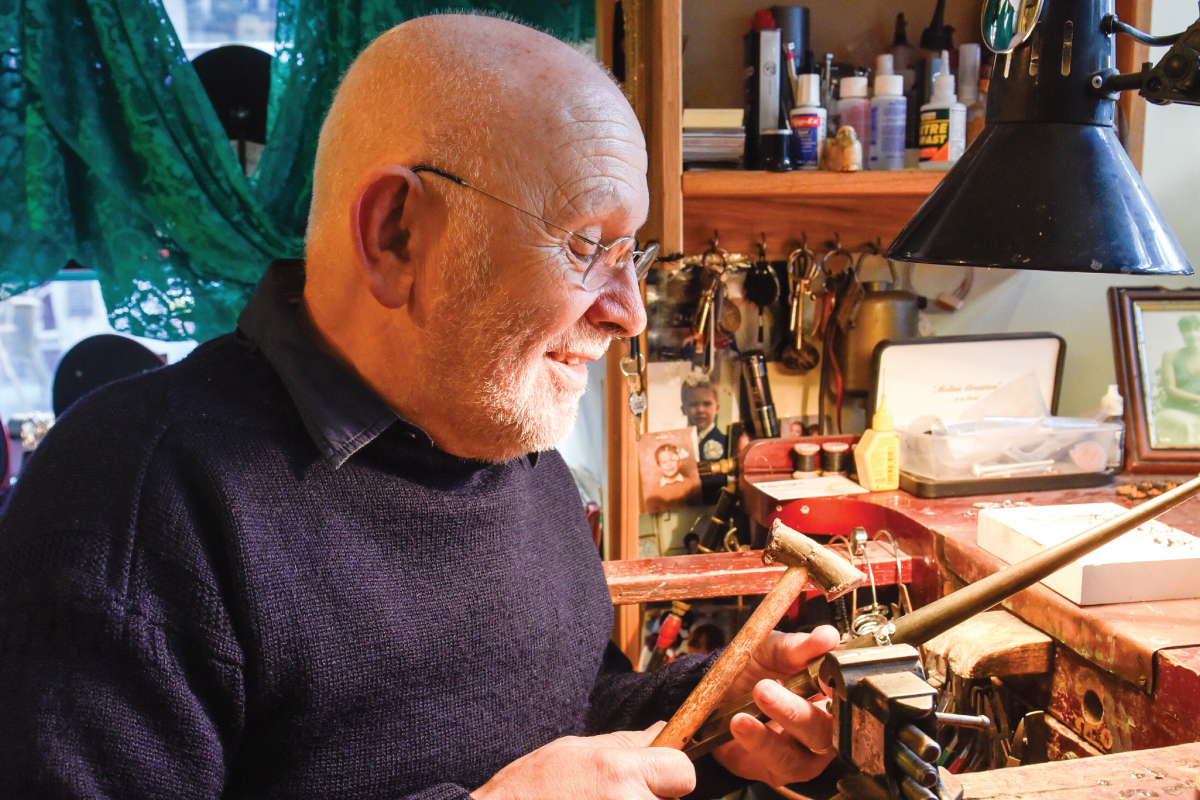 THOMAS DILLONS - CLADDAGH GOLD
When walking through the streets of Galway, it's likely that every second person will have the Claddagh ring around their finger. The original makers of the legendary ring and one of the oldest jewellers in the country, Thomas Dillon's was established way back in 1750 and they've been crafting the ring in silver and gold ever since. A symbol of love, loyalty and friendship, this is one jeweller that has been incredibly loyal to the original craft for over two hundred years now.
1 Quay Street // MORE HERE
THE ANTIQUES ROOM
If it's romance you're after, The Antiques Room will set your heart racing. Run by husband and wife team Niall and Michelle, they specialise in both modern and vintage jewellery, with a fine selection of diamond rings, vintage and antique jewellery. One of Ireland's leading stockists of pre-loved Rolex watches, this boutique jewellery store offers expert knowledge and personable service. With engagement rings from the Edwardian, Art Deco and Retro eras, each exquisite piece has been hand-picked so that you've got a unique range to choose from.
11 Woodquay // MORE HERE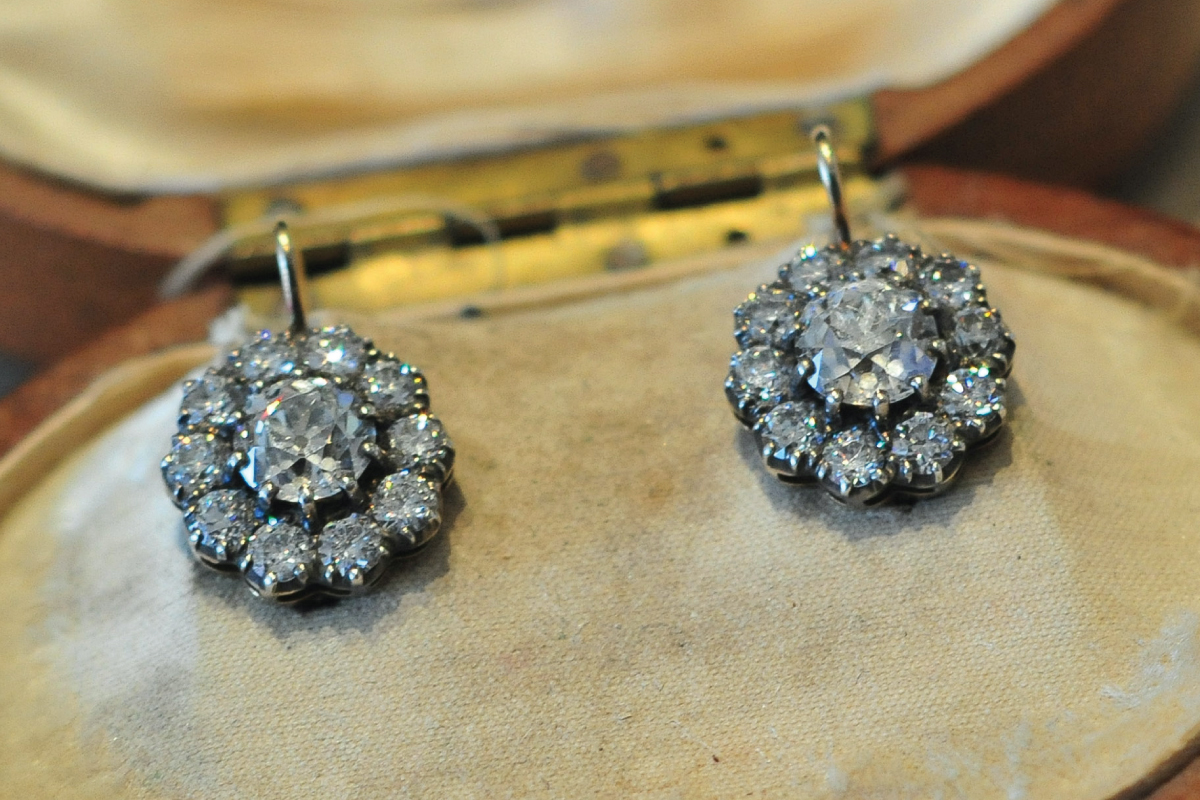 COBWEBS
Providing objects of beauty that create moments of joy, Cobwebs is a truly remarkable jewellery store. Overlooking the Spanish Arch, the beloved establishment twinkles with a stunning array of antique, period and modern jewels, as well as breathtaking engagement rings, precious gemstones and unique gifts. With the inimitable founder Phyllis MacNamara at the helm, the store thrives under her passion and enthusiasm. There are many stories just waiting to be told within the walls of Cobwebs.
7 Quay Lane // MORE HERE 
CLADDAGH AND CELTIC JEWELLERY
Authentically Irish and true to tradition, Claddagh and Celtic Jewellery have a fantastic selection of both Irish made pieces and Claddagh rings made in their very own workshop. With one of the largest ranges of silver celtic jewellery and a collection of custom made wedding rings that can be designed bespoke to you, they've even got a selection of Connemara marble set in sterling silver and rose gold. Incredibly unique and an important aspect of the city's culture, the Claddagh ring is much more than just a souvenir.
1 Quay Lane // MORE HERE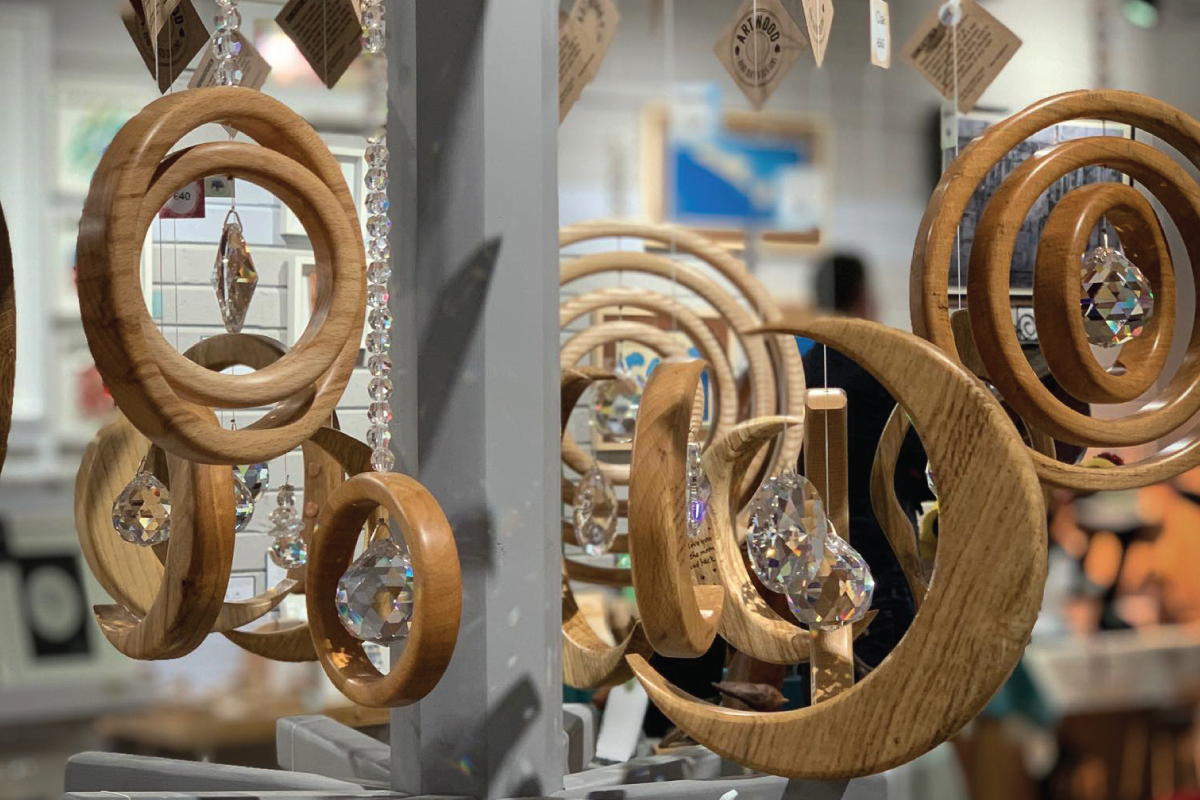 2 WILD GEESE
For those with more of a quirky piece of statement jewellery, 2 Wild Geese is a hub of creativity and imagination. Starting out with the goal of giving local craftspeople a route to market, the store stocks art, homeware and giftware, as well as some of the most noteworthy handmade jewellery around - all made by local artists and designers. Stocking the likes of Ciara O'Neill and Iasc Design, when you buy a piece from 2 Wild Geese you'll be directly impacting the local creative community.
13 Cross Street // MORE HERE
FALLERS
Established in 1879, Fallers is a family affair with a renowned selection of high-quality jewellery. With everything from earrings, necklaces and bracelets to designer watches, Claddagh birthstones and engagement rings - Fallers is a one stop shop for just about any kind of bling you could be after. They've got all the big name brands and operate across one of Ireland's most successful jewellery websites, as well as from their prime location just off Eyre Square.
10/12 Williamsgate Street // MORE HERE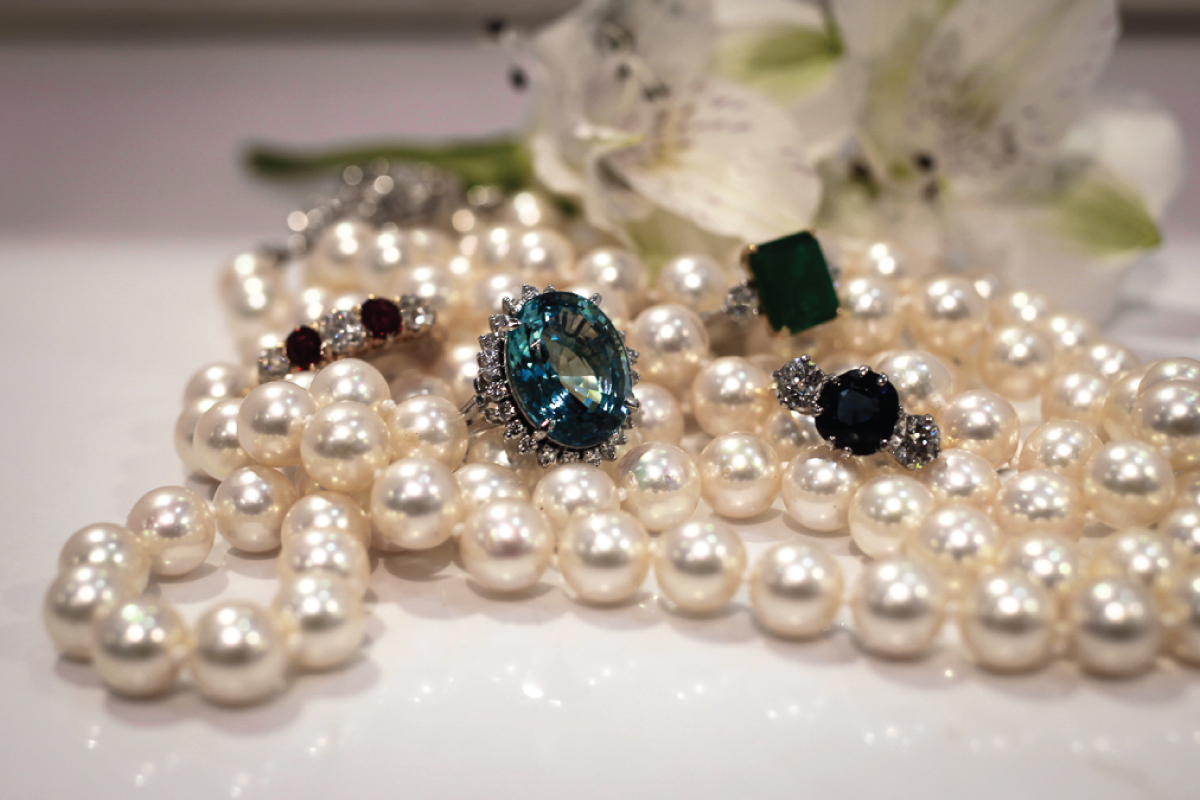 TEMPO ANTIQUES
Twenty-five years since setting up shop, Tempo Antiques continue to provide the people of Galway with some of the most exquisite antique goods imaginable. Specialising in jewellery, silver and collectables, they've got quite the selection of engagement rings - old and new - to choose from. Hours can be spent eyeballing each beautiful piece and chatting with a member of the family-run team. They've also got small antiques, porcelain and handpicked sterling silver just waiting to be admired.
9 Cross Street Upper // MORE HERE
FOXFORD JEWELLERS
Crafting intricate designs and custom made jewellery since 1995, Foxford Jewellery is a contemporary Irish jewellery manufacturer that specialises in silver, gold and platinum pieces. A family business with a keen eye for detail, the team of expert staff are always on hand if you need a little guidance while producing a number of gorgeous collections from dainty boho pieces to chic elegant pearls and of course the ubiquitous Claddagh ring.
Corbett Court Shopping Centre, Williamsgate Street // MORE HERE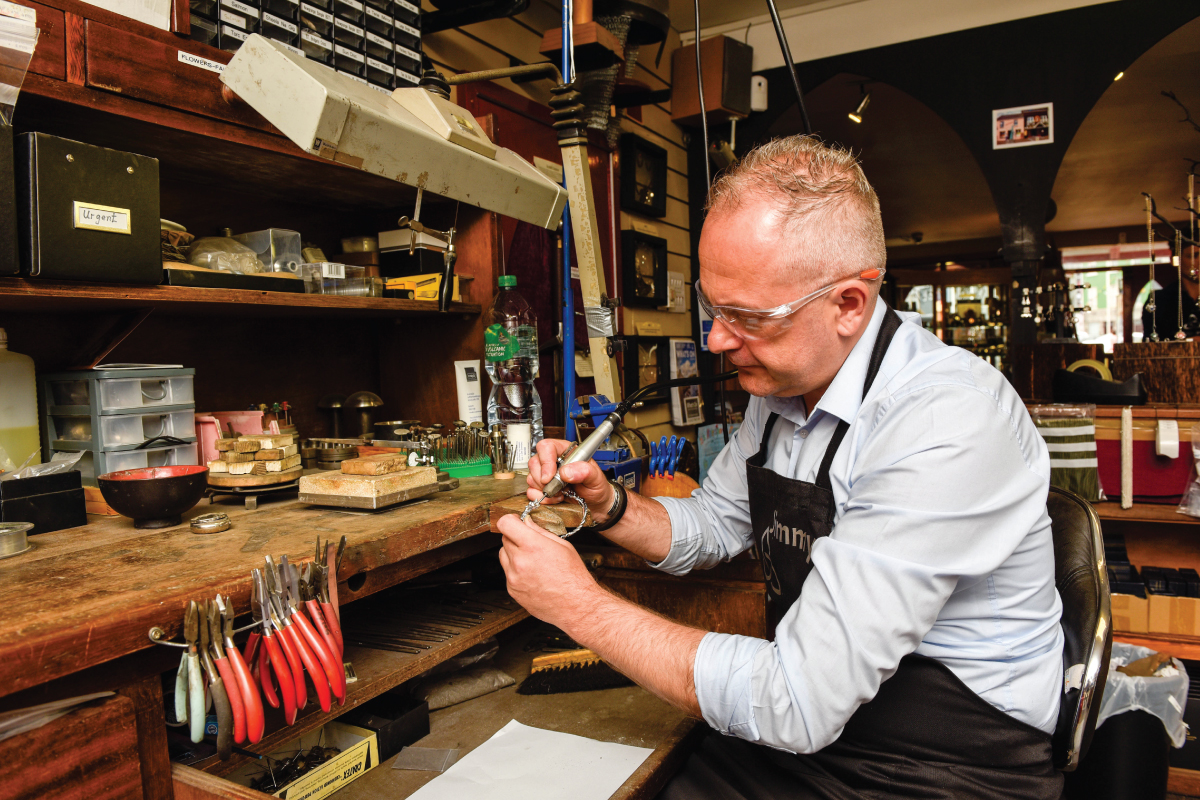 O'DALAIGH JEWELLERS
Crafting unique, high-quality jewellery is a well-kept tradition for the O'Dalaigh family, who've been doing exactly that since 1973. Having launched many successful collections before opening their shop and workshop in 1999, their store is a treasure trove of handcrafted pieces and intricate designs. Whether it be pendants, brooches or cufflinks - rings, bangles or bracelets - their stunning collections and stellar service make it impossible to leave empty handed.
Main Street, Clifden // MORE HERE