It's officially Autumn in Galway - the decor is out and the cold air has settled in, and more importantly the pumpkins are back. With that said, we feel it's the perfect time to tell you where in Galway you can get your fix of 'fall flavours' this season. 
One of the most sought after autumnal indulgents is the pumpkin! We've seen it everywhere from delicious drinks to cosy culinary delights. We love the flavours of pumpkin season, and want to share the best places in Galway to get your pumpkin fix.
Pumpkin Spice Lattes
By now, we're all aware that this is a staple in the autumnal season palette. Pumpkin spice is back and we're so excited. Indulge a little and find the iconic pumpkin spice latte at these Galway cafés!
Espresso 44's pumpkin spice latte is officially back. This seasonal drink is a must have. Not only do they have their pumpkin spice back, but there are three additional delicious flavourings for your coffee! Be sure to try them all at this bightly-coloured coffee shop. While you're at it, check out their new location in the Westend!
Galway Bay Hotel is getting into this season's spirit, in more ways than one. Bewley's Beachfront Barista café is now offering their very own pumpkin spice latte with views of Galway bay! We seriously can't get enough of this delicious autumn drink, and we know you'll love it as much as we do! And if you're looking for something to brighten your day, check out who's making these delicious lattes here!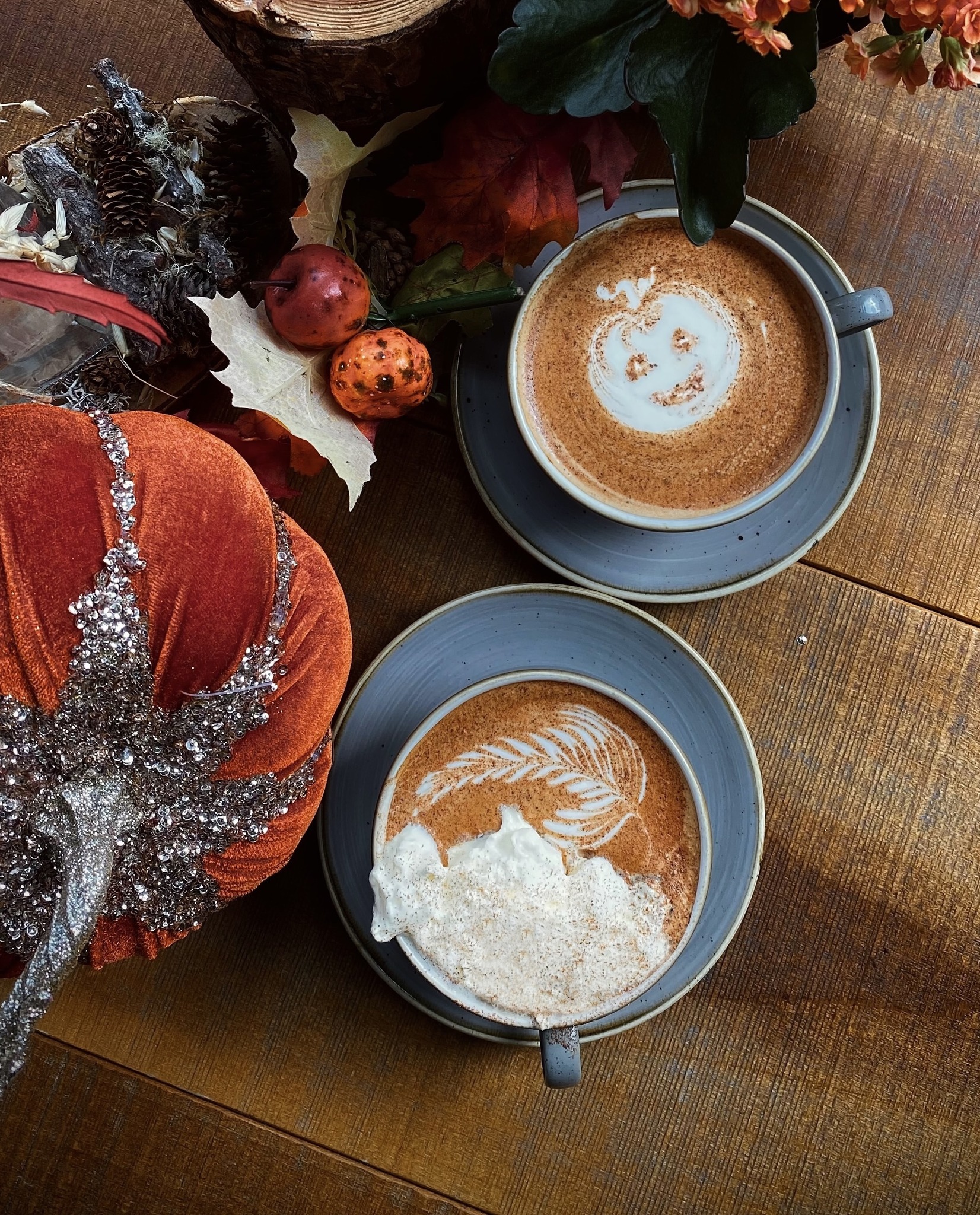 The Olive Tree Kitchen at Wildlands is excited to be serving their pumpkin spice latte! If you're looking for a cosy and warm drink to sip on at this adventurous outdoor area, look no further. The Olive Tree Kitchen has you covered.
These cafés are just a few of the wonderful places sharing their love for Autumn around Galway. If you're looking for a little more pumpkin sustenance, we have just the places for you. Special menu items are popping up all over the city just in time for the season. While some are limited time offers, grab them while you can at these amazing restaurants.


Savoury Pumpkin Dishes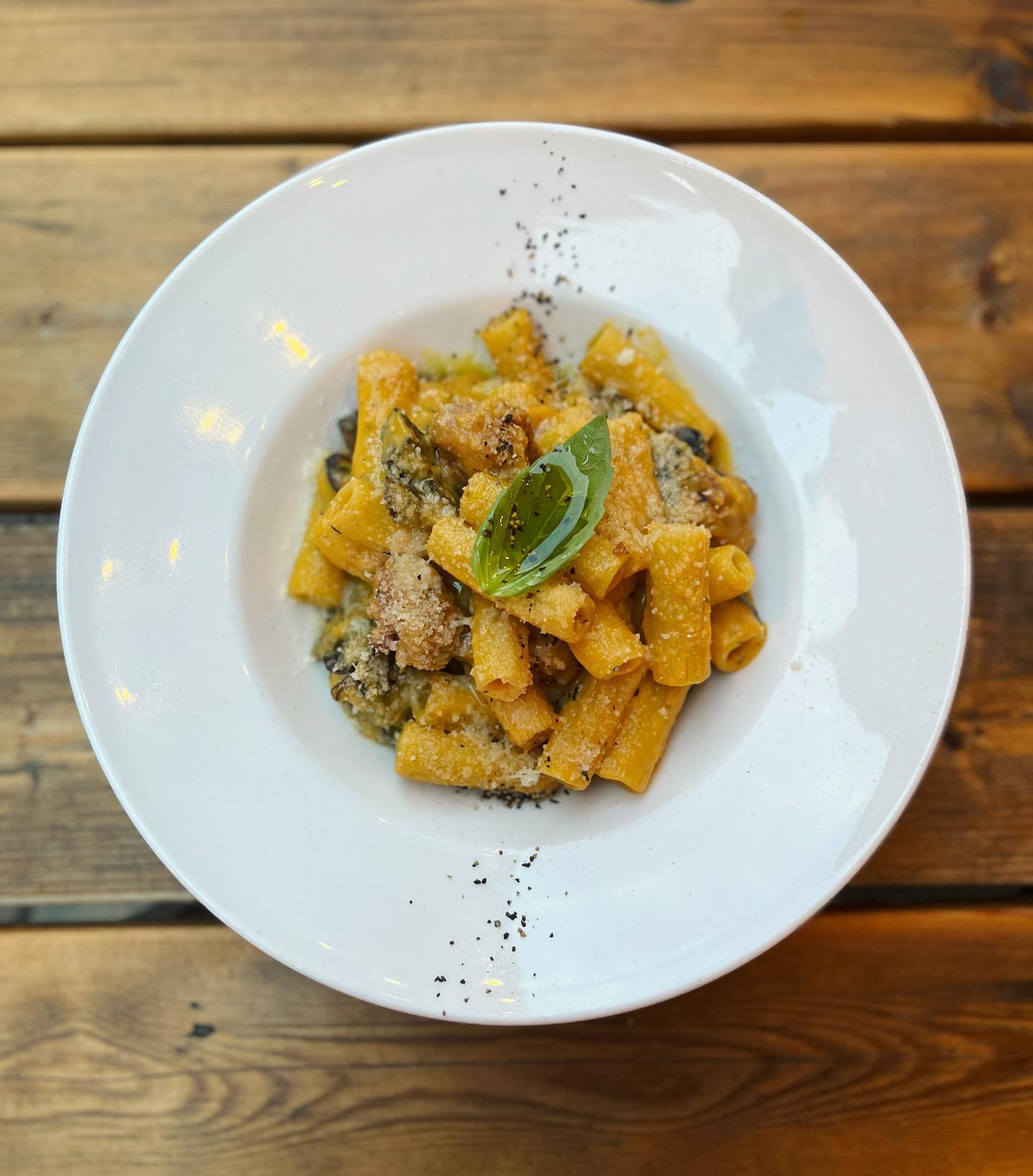 Freddy's has featured a delicious pasta special complete with Italian sausage and mushroom in a creamy pumpkin sauce, all on a bed of rigatoni. This menu special has also been accompanied by a butternut squash base pizza topped with fior di latte, crispy bacon, sun dried tomatoes and walnuts. We can't get enough of these decadent dishes and we hope there are more on the way!
The Lighthouse Café recently featured what they call their 'Autumn sambo special' in their Terryland location. Featuring a walnut 'chorizo', roast Millhouse pumpkin, fuinseog rocket, hazelnut and kale pesto on Le Petit Délice baguette, just the sound of it is making us hungry! Be sure to keep up to date with The Lighthouse Café to see more of their pumpkin menu items.
Pumpkin Sweet Treats 
Still have a sweet tooth? These cafés and restaurants have the best pumpkin dessert this season.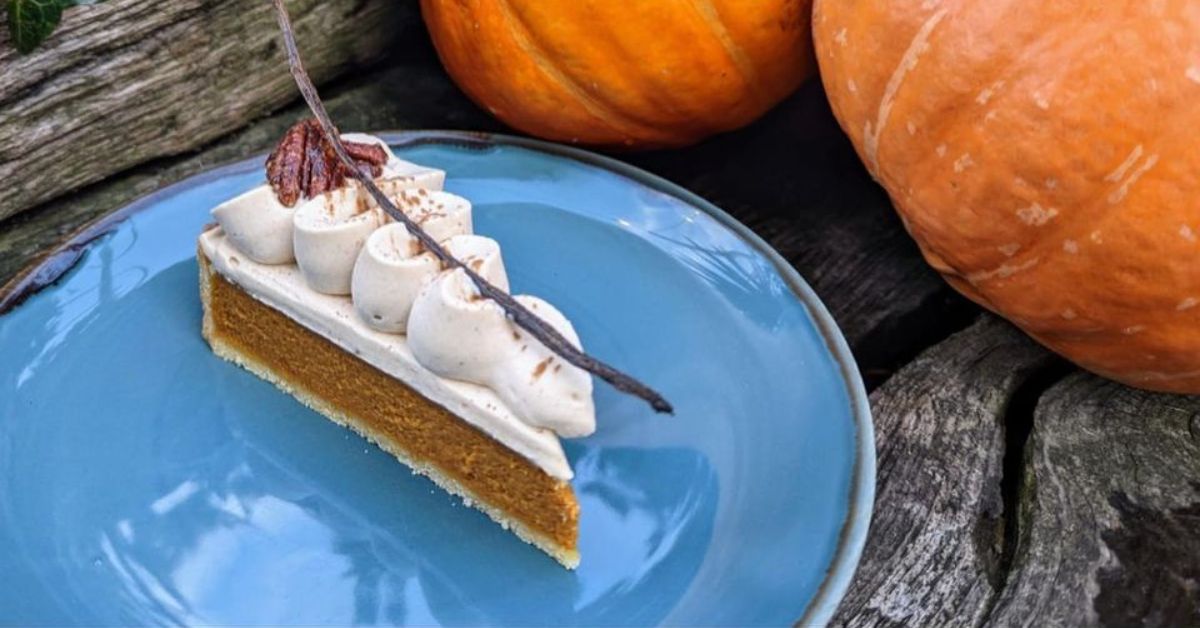 Il Vicolo is celebrating this autumn with their very own pumpkin pie. Made by @rebecca.p.pastries, this dessert is almost too pretty to eat! Topped with cinnamon and vanilla spiced cream with candied pecans, this is a must try treat!
Plámás in Galway's Westend is excited to be on the pumpkin trend as well. With a revolving display case of the best pastries around town, be sure to check in to see what pumpkin spice delights they are offering. With treats from bakeries like Mór Bakes, Little Lou Cooks, Cinnabay, and Barn Owl Bakes there's sure to be something to fulfil your hankering for pumpkin spice goodness. Be on the lookout for delicious pumpkin treats at Plámás.
We hope you get the chance to spend this autumn in Galway checking out all of these amazing restaurants and cafés. Be sure to keep an eye out for even more specialty pumpkin dishes and deserts this season. When you're in Galway, there is no better place to be!
Published on Updated on