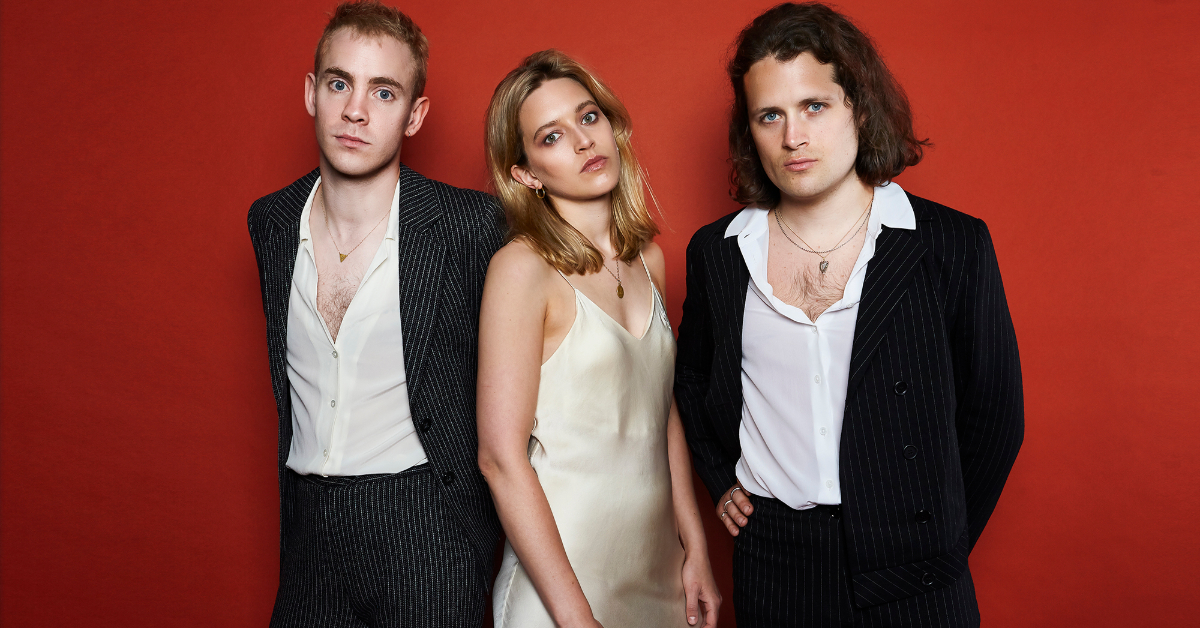 whenyoung bring Honesty, Energy & Passion to Galway
whenyoung are a group with a strong identity, both musically and aesthetically. Their brand of power-pop bursts with euphoric melodies and moody lyrics. The Limerick-born trio play Róisín Dubh on November 10th and we spoke to Aoife Power before their show…
Aoife Power (vox/bass), Niall Burns (guitar) and Andrew Flood (drums) make up whenyoung. The three friends met for the first time after sneaking into Costello's Tavern in Limerick to fulfill their teenage desire for good music. They have played music in some way or another ever since but it was only when Niall and Andrew emigrated to London for work, and Aoife soon followed, that they began to perform and write as whenyoung. Their retro-style, guitar-driven, pop-rock is anthemic and provides a modern answer to the likes of Blondie and The Cranberries. In their live shows, whenyoung produce a wall of noise, where Aoife's ethereal vocals soar over controlled basslines and melodic guitar riffs. Their powerful performances have earned them huge shows alongside Nick Cave, Patti Smith, Dream Wife, The Vaccines and more. You can expect to be blown away by their Galway gig, so buy your tickets now! Read on to find out more about this fantastic band…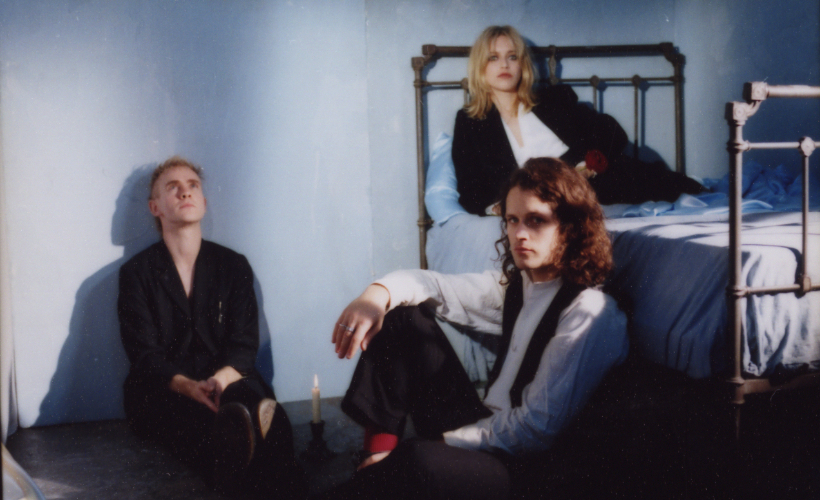 What caused whenyoung to form and take roots in London?
We moved to London at different times. Before I moved to London the boys had already started playing music together in a rehearsal studio near their flat in Muswell Hill for fun. I came over for a visit and they asked me to play bass with them. It was exciting and we took it from there. The band was the reason I stayed. I came over with no thought process other than having a good summer in London and ended up staying longer than planned. A number of our good friends had moved over at the same time and that made it feel like we were all on holiday together.
Would you ever consider returning to Ireland?
I would love to move back to Ireland and intend to do at some point in the future.
What needs to change about the Irish music scene to ensure more bands are able to survive economically and stay in the country?
I don't believe that Irish bands necessarily need to leave Ireland. I think it's financially difficult for bands in the UK and elsewhere too. The Irish music scene, in terms of artistry, is really strong and Ireland should be proud of it. I guess it would be great if there was more financial support for artists starting out so that they don't have to go on the dole to support their career.
How do you feel about the current political situation in the UK? Will it have an effect on your music career?
It's a complete mess. It's frustrating waiting to see what's going to happen and trying to plan around it.
What have ye learned over the last three years together?
The last three years have been great in many ways but at times they have been very tough. We've learned a lot about other people and ourselves. What we've experienced has reassured us that our happiness lies in the value of our art rather than how others value it.
How do you work together as a band, when it comes to writing and recording songs?
I usually hum the melody and we write the music around that. We write based on a mood. Sometimes a word will come to mind and I'll sing that word repeatedly. I always write the lyrics after the song is finished but that word will influence the story and feeling behind the lyrics.
What are your biggest influences? Both in your music and your life in general.
We all feel very inspired by Patti Smith, not just by her music but by her writing too, it's very honest. Her artistic desires seem sincere and her persistent creativity is very inspiring. But there are a lot of inspirations for us such as Eric Rohmer, Joan Miro, Hemingway, Leonard Cohen and loads more.
Describe your dream gig to play?
I would love to play a show with Blondie, Joni Mitchell, Iggy Pop, Dev Hynes, Patti Smith, Phil Lynott, Pj Harvey and Nick Cave.
Your debut album has been out for just over four months now, how do you feel that release went?
We were happy to release an album. We've been working very hard playing music for years and to be given that opportunity to release a record is a god send. The ego does take you down negative trails but we try to stay focused on what it is we want to do; produce honest music that we are proud of.
What is your favourite track on the album and why?
My favourite track is "Something Sweet". The lyrics are very specific to the state of mind I was in when we were writing these songs, so it's very personal. When I feel low or hurt by something I try to remember that we are all just soft, silly beings looking for reassurance and love.
It was released via Virgin EMI, how was your experience working with them as opposed to doing it yourselves in the past?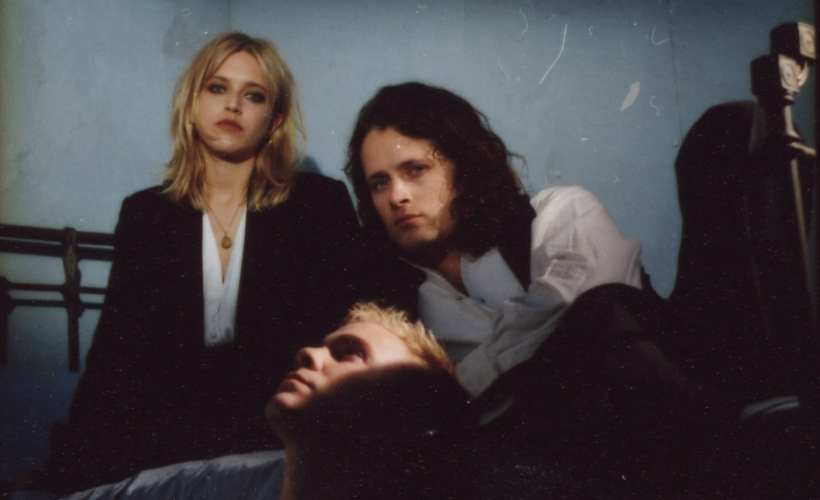 We have been very lucky to get to work with them. Working with a label has made recording and releasing music much easier for us and means that we have had more time to concentrate on writing and the creative process.
You had to struggle through the difficult "independent" artist stage for a long time before having that break-through moment. What advice do you have for any young bands trying to make it?
If you really want to try to make a career out of it you just need to keep going and accept that struggling financially is a likely possibility.
You are finishing off your UK & Ireland tour with a show in Galway, any particular reason for that decision?
We've always wanted to do more towns in Ireland. The order isn't down to us, more the venue and promoter. We'll be staying in Galway that night so we'll get a bit of time there to enjoy the sights and make the last night a very special one.
We did play a Strange Brew Summer Shindig run by Gugai from the Róisín Dubh once before. This was very early on for us, before we'd even called ourselves whenyoung. So we're excited to be able to do our own headline show now, where people might actually know our songs! We'd love to get some die-hard Galway fans from this show!
What can audiences expect from your live show?
We try to give lots of energy, honesty and passion to our show without being too serious! You can expect a good dynamic range of songs to make you dance and cry…
What are your plans for the future?
We're currently writing songs for our second album and we'll be releasing an EP later this year.
What artist, album or single have ye got on repeat at the moment?

At the moment we've been listening to Yak's album, Pursuit of Momentary Happiness.

Find out more about whenyoung's upcoming show by clicking HERE.
Check out their other tour dates HERE.
Photos courtesy of Universal Music Ireland