Are there any survivors from the fire that engulfed Johnjoe Daly's house at the end of season 27 of the TG4 drama series Ros na Rún? Fans won't have to wait long to find out as season 28 starts airing on September 5th. Discover what's in store here...
Will John Joe and his sons Mánus and Conall perish, giving Greg a way out, after being threatened by Malachai? Who knows until Ros na Rún, TG4's long established drama series and Ireland's only rural based Irish language TV drama returns for a pulsating 28th season on Tuesday 5th September 2023 at 8.30pm. Viewers can catch up on the closing episodes of last season on Sunday 3rd of September at 7.30pm as part of the build up to the season return.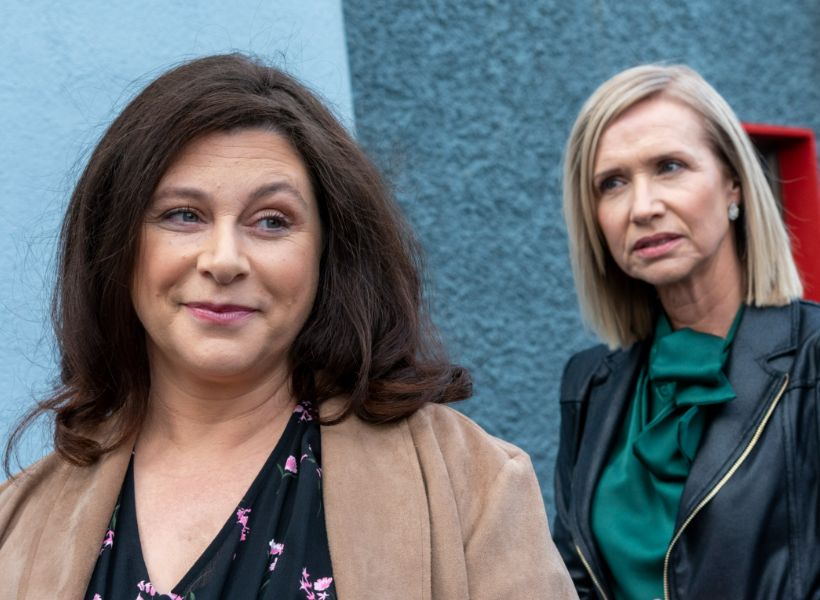 Ros na Rún's Garda Diana looks set to bring Mack down for a crime he hasn't committed. As he scrambles to remember what he did on the night of Sonia's accident, we wonder is Mack's life doomed? Will viewers of Ros na Rún lose their much loved character to prison all because Garda Diana currently holds the power to cover up her criminal activities and connections. Will Sonia survive to tell her side of the story? Will the truth be revealed? It's all to come in Season 28 of the much loved Irish language drama series.
Familiar character Berni is never too far from trauma and season 28 is no different for one of its longest serving characters but we do hope she will share some fun mother and daughter moments with baby Leenora.
The standoff for Raidio Pobail Ros na Rún's Management position will no doubt be at the centre of conversations between busy body Annette and local radio power house Caitriona. Who will win out?

Sonny will be on an emotional rollarcoster because of what what happened on the night of Sonia's life threatening assault. What will this mean for the Derrane couple? Crystal, working hard to keep the family on the road, misses her beloved Ché. Will she stay in Ros na Rún or follow her son stateside?
"Season 28 of Ros na Rún will cleverly showcase much of the grind of daily life as our script writers are fearlessly facing the social challenges of rural Gaeltacht life with our stories and character development," says Marion Ní Loingsigh Series Producer of Ros na Rún. She went onto say, "Our stories are true to life and showcase the real challenges of life in rural Ireland and we do our best to blend in comedy as life is never all doom and gloom. Our talented team of actors deliver the stories to TG4 screens in a gripping, entertaining and very real manner. Always true to life and captivating to our loyal audience who're going to be very enthralled by the forthcoming season."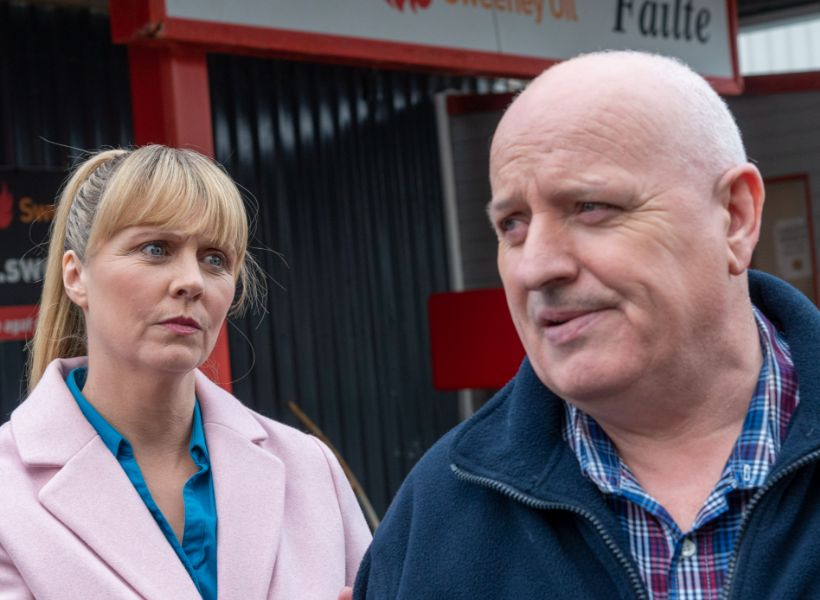 Ros na Rún will see a number of new faces in the season ahead. All of which will lead to more gripping story lines and plenty of entertainment in the season ahead.
Ros na Rún is filmed at an Cuasnóg in an Spidéal in the Connemara Gaeltacht and is a co-production between Dánú Media and Tyrone Productions for TG4. Sponsored by XL Ireland, Ros na Rún has welcomed big names include Fiachna O Braoináin of the Hot House Flowers, Daniel O Donnell, Nathan Carter, Francis Brennan, Stephen Fry and a host of other personalities. At it's core is delivering the reality of rural Irish life in today's modern and open society. All of which is centered on exciting and gripping story lines which are delivered by passionate actors who're supported by a highly talented crew. Broadcast on Tuesday's and Thursday's on TG4 at 8.30pm it also has an omnibus on Sunday evening at 7.30pm and is available on both the TG4 and RTE players worldwide.
For all the latest, log onto www.rosnarun.com or follow Ros na Rún on all social media channels.
Published on Updated on