Galway International Arts Festival have launched a new season of the Vinyl Hours podcast series, in which guests explore the soundtrack of their lives!
In the run-up to GIAF 2021, explore Galway International Arts Festival's new season of the Vinyl Hours series on the First Thought podcast platform, taking a new musical journey each month. In the company of host Tiernan Henry, these intimate conversations take audiences on a musical meander through the guests' lives, featuring the likes of Steve Wall, Maureen Kennelly, Caitríona McLaughlin and Stephen Murtagh.
Vinyl Hours traditionally takes place as a popular live event during the July festival. Though GIAF is moving to the Autumn for 2021, there is a special treat in store for audiences this summer! The podcast series kicked off on 26th May with the first guest, Steve Wall. The renowned singer-songwriter delighted audiences in The Stunning and wrote songs that are part of the DNA of a whole generation of Irish people! Now, discover songs that have defined his own life on this special audio journey.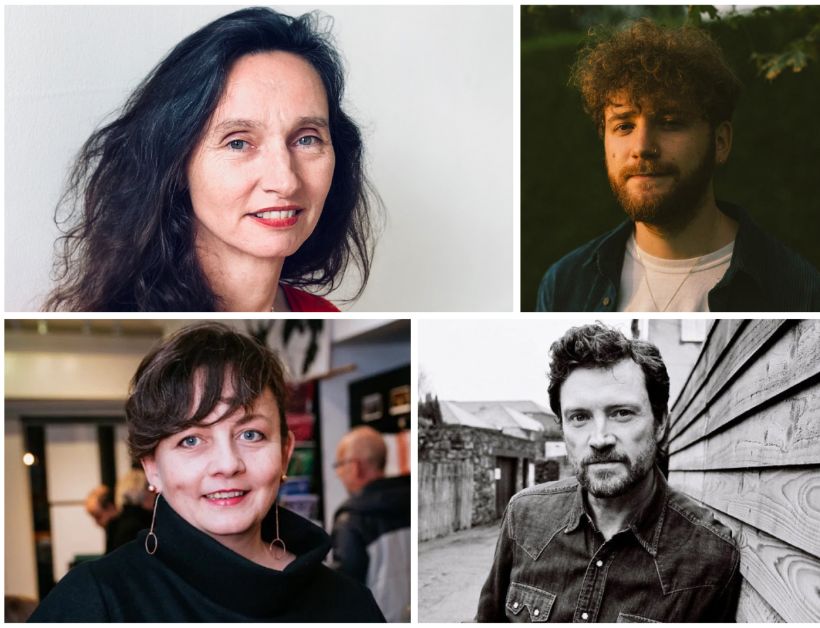 Throughout the summer, on the last Wednesday of each month, pop your headphones on and spend time in the company of a different musical guest. On June 30th, newly appointed Artistic Director of the Abbey, Caitriona McLaughlin, will feature, with Stephen Murtagh of The Academic on July 28th and Director of The Arts Council, Maureen Kennelly, on Wednesday 25th of August.

In September, a series of live Vinyl Hours events will be presented during Galway International Arts Festival 2021, which runs from 28 August - 18 September. The very special guest line-up will be announced soon so keep an eye on GIAF's social media channels at the links below to keep up to date.
All episodes of the Vinyl Hours podcast will be available to download HERE and available on all major podcast platforms, including Spotify, Apple Podcasts, Google Podcasts and on Galway International Arts Festival's YouTube channel.
Galway International Arts Festival 2021 will take place 28 August-18 September. The Festival programme will be announced in the coming weeks, featuring a hybrid programme of live and online events. Follow GIAF on Facebook, Twitter and Instagram to keep up to date.
Galway International Arts Festival acknowledges the support of its principal funding agencies, The Arts Council and Fáilte Ireland, Galway City Council, its Education Partner NUI Galway, its Energy Partner Flogas, and Drinks Partner Heineken® .