Town Hall Theatre Galway this week announced Lucy Birmingham, Tara Mackin and Noel Minogue as the three young people who will participate in the NASC Network Young Curators programme for 2023/24. Town Hall Theatre and its partner venues in the Nasc Regional Venue Network have teamed up to present a national festival across eight regional theatres - from Letterkenny to Tralee, from Galway to Dun Laoghaire - in June 2024, programmed by the team of young people selected through a nationwide open call.
Throughout the year, the Young Curators will have the opportunity to meet up with curators from the other venues across the NASC Network. They will each receive mentoring from industry professionals in marketing, touring and venue management and will learn about negotiating deals, how to approach artists and companies, and how to manage budgets. They are also this week visiting the Galway International Arts Festival to experience excellent arts programming in the flesh. In Spring 2024, the Young Curators will work towards programming events for a week-long festival which will take place between 3rd and 8th of June 2024.
Lucy Birmingham is an emerging theatre artist based in Galway, originally from County Meath. She has recently graduated from Drama, Theatre and Performance in University of Galway. Lucy has had a deep interest in theatre from a young age but found a new love for design, production management, and technical theatre while in college. This interest stretched into the musical society in which she sat as chairperson for the academic year 2022/23. Lucy recently won 'Best Lighting Design' at the Irish Student Drama Awards and has worked with local Galway musicians as their lighting designer for gigs. Lucy has previously worked with Galway Theatre Festival in 2022 as artist liaison and will be participating in the Galway International Arts Festival's SELECTED Programme in July. Lucy also has a keen interest in visual art, immersive mediums, and their potential to merge into future theatre and performance projects.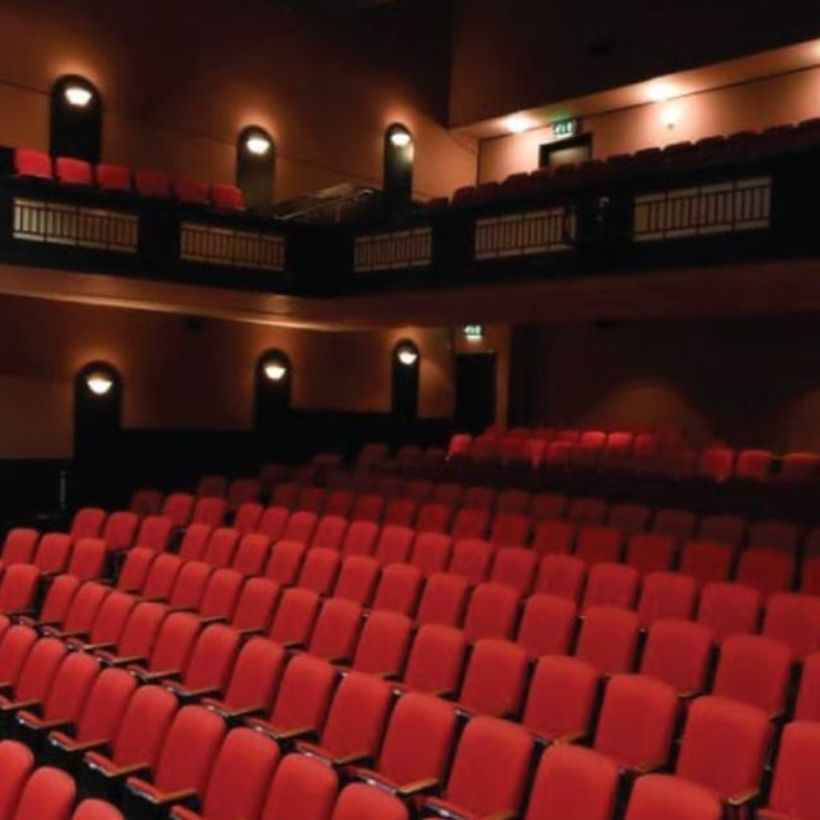 Tara Mackin is a theatre maker and producer hailing from Co. Louth. She has just completed a BA in Drama, Theatre & Performance Studies and Gaeilge at the University of Galway. During her degree, she had the opportunity to research community engagement through the arts which sparked her interest in programming work for venues. Alongside her studies, she received the University of Galway Choral Scholarship in 2019 and took part in the university's dramatic societies. This year, she directed 'All Shook Up' at the Black Box Theatre for GUMS and had the opportunity to represent Dramsoc at the ISDA Festival in Dublin. Tara has immersed herself in the rich festival scene in Galway with her recent internship with Galway Theatre Festival, and she is currently in the SELECTED Programme with Galway International Arts Festival. Tara is looking forward to curating and welcoming audiences to next year's festival!
Noel Minogue is a theatre practitioner based in Galway, currently working as marketing and administration assistant for Branar. Noel is a graduate from the University of Galway having attained an MA in Drama and Theatre Studies (2021) and a BSc in Computer Science and IT (2020). Noel has been heavily involved in the Galway arts scene having previously taken part in the Galway International Arts Festival Selected Programme (2020) as well as interning with Galway Theatre Festival (2021). Noel is currently involved with a new Galway theatre company, Púca Productions and is a regular performer at the monthly Galway Drag show, Club GASS. Noel's area of work is in queer performance and Noel is excited to explore this type of work over the course of this program. Noel is excited to work with so many incredible practitioners across the country.

The Young Curators Programme is targeted at young people between the ages of 18 and 25 who want to gain experience in working in the arts, especially those interested in venue and festival management and programming. The curators were selected on the basis that they were from, live in or have a strong connection to Galway (city or county) and its communities; had a passion for the arts and for attending performance; enjoyed working with a small team; liked organising events and making things happen; and being able to make the commitment to the programme if selected. The project is about programming and producing creative work in the performing arts - selecting shows that they may have seen for Town Hall Theatre's programme of events or making a show in collaboration with the young curators in other venues. Curating will include managing the event from the first conversation with the artists to the day of the performance, making sure everything runs smoothly on the day. In this, the young programmers will be supported by the team here at Town Hall Theatre, the young curators at the other participating venues, and the professionals hired to support the programme including project co-ordinator Maisie Lee.
Established in 2006, the Nasc Network is a partnership of eight venues who work together to present touring projects and share marketing and other areas of expertise. The Nasc Network Venues are An Grianán Theatre (Letterkenny), Backstage (Longford), Dunamaise (Port Laoise), Glór (Ennis), The Lime Tree (Limerick), The Pavilion (Dun Laoghaire), Siamsa Tíre (Tralee) and the Town Hall Theatre, Galway.
For more, visit www.tht.ie and follow Town Hall Theatre Galway on Facebook, Instagram, Twitter.
Published on Updated on