The festive season is finally upon us, and what better way to spend it than by watching some Christmas classics?! Here are our recommendations for TV, the big screen and the stage this year...
From a cinema showing of Elf to the annual Pantomimes, there are endless must sees to add to your Christmas list. Here are our top Christmas flicks and shows to watch this year...
Santa Claus
Set in the 14th century, a man named Claus delivers toys in his small village. He fulfills his destiny to become Santa Claus after meeting an expert toy-making elf, Patch in the North Pole. In the present day, Santa Claus has become overwhelmed by his workload. Patch flees the workshop to New York City where he unknowingly threatens the fate of Christmas by taking a job at a failing toy company run by a scheming businessman.
Stream on disney+.
Elf
When Buddy was a toddler he was accidentally transported to the North Pole and raised to adulthood among Santa's elves. Unable to shake the feeling that he doesn't fit in, the adult Buddy travels to New York in search of his real father. As it happens, this is Walter Hobbs, a cynical businessman. After a DNA test proves this, Walter reluctantly attempts to start a relationship with the childlike Buddy.
Showing from December 16 as part of Pálás' Naughty or Nice series. More here.
The Grinch
The Grinch and his dog, Max, live a solitary existence inside a cave on Mount Crumpet. He passionately hates Christmastime, especially when his neighbours in Whoville celebrate the holidays with a bang. When the Whos decide to make Christmas bigger and better, the Grinch realises there is only one way to gain peace and quiet. With help from Max, he hatches a scheme to pose as Santa Claus, steal Christmas and silence the Whos' holiday cheer once and for all.
Showing at Loughrea Plaza as part of Midlands Drive-In Movies. More here.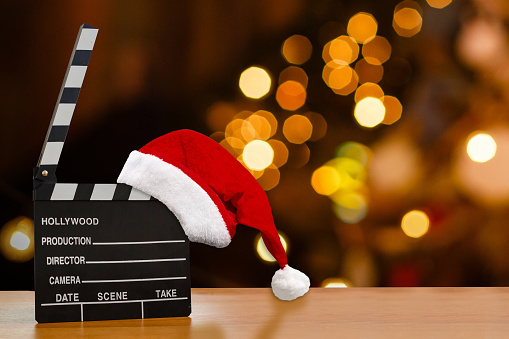 A Christmas Carol (2018)
Billionaire Ebenezer Scrooge has made work his only focus since the passing of his childhood friend Marley. On Christmas Eve, after an eventful day of sackings, cancelled Christmas bonuses and even higher profits; Scrooge is visited by three ghosts; Christmas Past; Christmas Present and Christmas Yet To Be. But has Scrooge become too mean to learn the spirit of Christmas?
Stream on Amazon Prime Video.
It's a Wonderful Life
George Bailey has so many problems he is thinking about ending it all. As the angels discuss George, we see his life in flashback. As George is about to jump from a bridge, he ends up rescuing his guardian angel, Clarence - who then shows George what his town would have looked like if it hadn't been for all his good deeds over the years.
Showing from December 1 as part of Pálás' Naughty or Nice series. More here.
Nativity
A primary school teacher, who was once a failed actor in a former career, is given the task of directing the school's Nativity play, which doesn't have a positive track record. Attitudes change however, when it transpires that a Hollywood producer is coming to film the play.
Stream on Netflix.
Die Hard
Policeman John McClane is visiting his estranged wife and two daughters on Christmas Eve. He joins her at a holiday party in the headquarters of the Japanese-owned business she works for, however, the festivities are interrupted by a group of terrorists who take over the exclusive high-rise, and everyone in it. Very soon McClane realizes that there's no one to save the hostages -- but him.
Stream on Disney+.

Little Red Riding Hood's Christmas Adventure
Join the Station House Theatre and Little Red Riding Hood on a magical Christmas Adventure. This family friendly panto is sure to get you and your family in the Christmas Mood as you enjoy an entertaining show in the atmospheric surrounds of the Clifden Station House's own theatre.
December 18 at the Station House Theatre, Clifden. More here.
Royal Ballet: The Nutcracker (Live)
The Nutcracker is a Christmas favourite and is one of the most delightful ways to discover the enchantment of ballet. The story of Clara, a girl on a magical Christmas Eve adventure is accompanied by sparkling music and even dancing sweets! Watch the full company of The Royal Ballet on the big screen in this much-loved ballet classic.
Showing at the Pálás on December 9. More here.
Renmore Pantomime presents: Cinderella
Dare to dream as Renmore Pantomime returns to the Town Hall Theare this December! With the enchantment of the Fairy Godmother and the mischief of the Ugly Sisters, we will follow Cinderella and her friends on this wonderful adventure. Throughout this charming journey, we will be inspired by her continued endeavour to have courage, be kind and always believe in a little magic.
Running from December 29 - January 9 at the Town Hall Theatre. More here.
The Muppet Christmas Carol
The Muppets perform the Dickens classic, A Christmas Carol in this family favourite festive film with all your favorite Muppets taking on the iconic roles. Kermit the Frog plays Bob Cratchit, while Miss Piggy, Gonzo, Fozzie Bear and Sam the Eagle weave in and out of the story.
Showing from December 4 as part of Pálás' Naughty or Nice series. More here.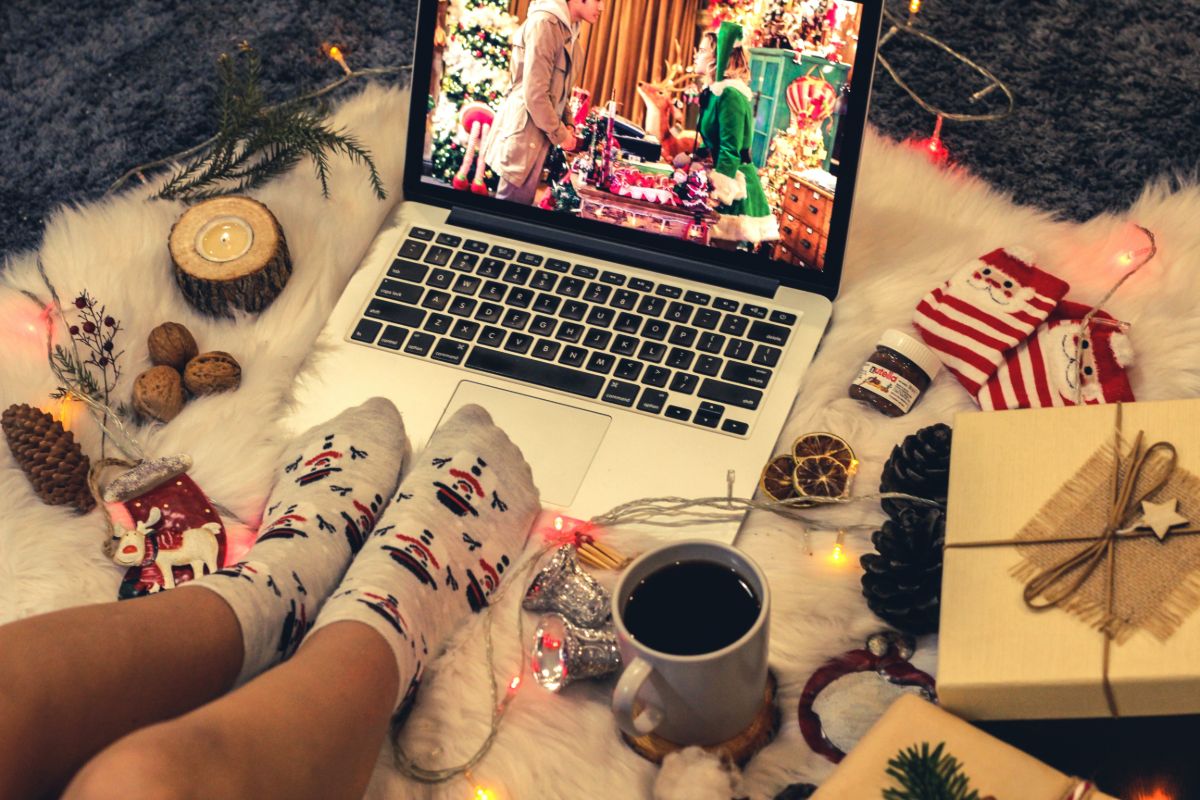 Christmas with the Coopers
For their annual Christmas Eve celebration, Sam Cooper and his wife Charlotte welcome four generations of extended family, including son Hank, daughter Eleanor and Charlotte's father, Bucky. Sam and Charlotte are separating after 40 years of marriage, while Hank is in the middle of a divorce. As the guests reveal their respective problems, they also rediscover the importance of kinship and the spirit of the holiday.
Stream on Amazon Prime Video.
The Nightmare Before Christmas
The film follows the misadventures of Halloweentown's beloved pumpkin king, Jack Skellington, who has become bored with the same annual routine of frightening people in the "real world." When Jack accidentally stumbles on Christmastown, all bright colors and warm spirits, he gets a new lease on life and aims to bring Christmas back home under his control.
Showing from December 14 as part of Pálás' Naughty or Nice series. More here.
Love Actually
Nine intertwined stories examine the complexities of the one emotion that connects us all: love. Among the characters explored are David, a handsome newly elected British prime minister who falls for a young junior staffer. Sarah, a graphic designer whose devotion to her mentally ill brother complicates her love life, and Harry, a married man tempted by his attractive new secretary.
Showing from December 2 as part of Pálás' Naughty or Nice series. More here.